Julia Roberts Appears to Recreate 'Pretty Woman' Look in Polka Dot Jumpsuit at Veuve Clicquot Polo Classic
Julia Roberts channels her 'Pretty Woman' character in a polka dot outfit, similar to the one played by her character during a scene shot at a polo match. 
On Saturday, Julia Roberts attended the 10th Annual Veuve Clicquot Polo Classic in California. Admitting that it was her first time at the event, she explains why she decided to attend the polo match, she says:
"I thought it would be fun. I haven't seen any polo playing since I was at work wearing polka dots. A typical Saturday, I am sitting at a soccer match, where all the rest of my family is right now."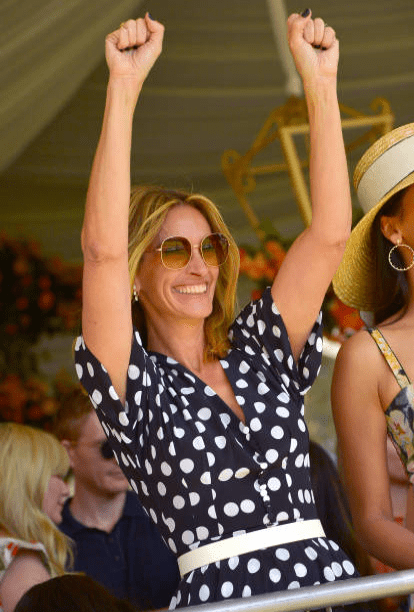 The "Pretty Woman" star seemingly paid tribute to her character Vivian Ward by wearing a polka dot outfit similar to the one shot in the movie. 
During one of the scenes, Vivian is taken to a polo match by her love interest in the movie played by Richard Gere. At the event she wears a brown pleated polka dot dress, with a large brimmed hat and a brown belt.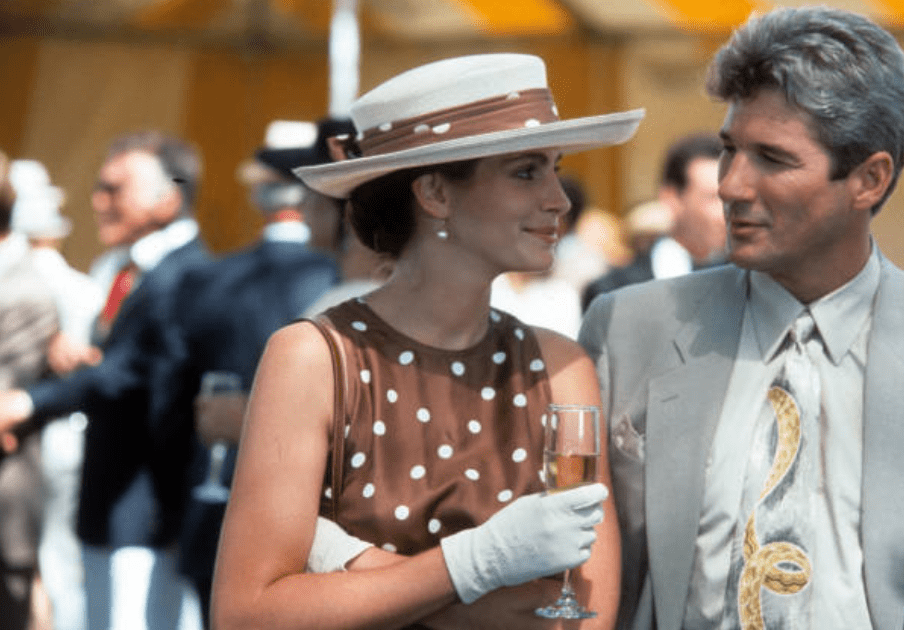 At the star studded polo match she gives her outfit a modern spin. For the event Roberts opted for a peplum pleated, polka dot jumpsuit. 
The jumpsuit is from the Michael Kors' resort 2020 collection. To complete her look she added hanging diamond earringsa and large brown sunglasses. She also wore white shoes and a matching white belt.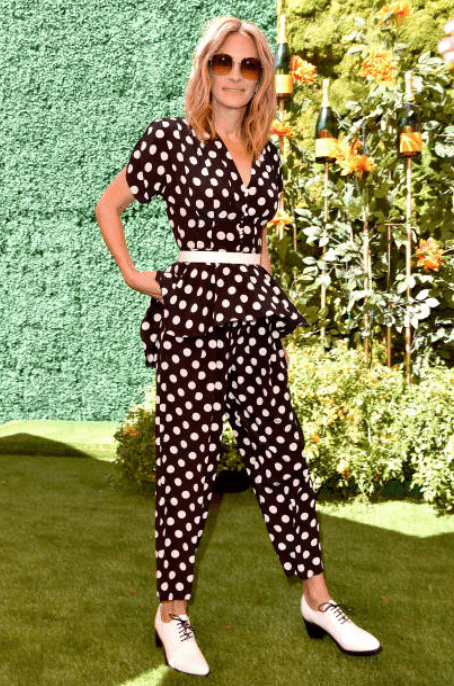 According to E! News, a source reveals, Roberts enjoyed the event from the VIP section, sitting closet to the field, she had one of the best views, the source adds:
"She appeared to be one of the few celebrities watching the game."
It is reported, the role of Vivian Ward was originally offered to Molly Ringwald and she turned it down.
Luckily for Robert's her portrayal of Vivian Ward was considered one of her breakthrough performances. It earned an (Oscar nomination for best actress, in 1991.
Julia Roberts Reveals Pretty Woman Ending Originally Left Her Character in a "Dirty Alley" https://t.co/LyHMbhpWSC

— O The Oprah Magazine (@oprahmagazine) June 24, 2019
During an interview with Variety, Roberts discusses the movie with actress, Patricia Arquette. The two reveal that the original script had a dark ending. In the final version of "Pretty Woman," Vivian Ward ends up with her lover, who comes to her rescue and declares his love for her. 
The two actresses say they both auditioned for the movie and recall that the original script ended with Vivian Ward being abandoned by her lover in an alley.
They both agree the fairy-tale ending, which ended up redefining romantic comedies, worked for audiences at the time.