Julia Roberts Got a Gorgeous Haircut, and It's Definitely a Change from Her Signature Long Waves.
Award-winning actress, Julia Roberts is rocking a new look, strikingly different from her usual long wavy hair and should we talk about the color: it's all shades of highlight!
Serge Normant, the star's hairstylist, posted Robert's new look on his Instagram account; the picture showed her side view and her new shoulder-length bob. The haircut is hot! And just right for spring.
The hair had a full texture and a mixture of blond shades; the lighter shades were on top of the darker shades. The length, on the other hand, is shorter than what we are used to seeing the award-winning actress spot.
Julia Roberts also gave fans another sneak peek to her new haircut when she put up a post on her Instagram account. Although it was meant to be about @jiliandempsey jewelry, it is hard to look away from her hairdo.
The comment section was full of praises from her fans and fellow A-list stars. Heidi Klum posted heart emojis and thumbs-up, Sex in the City star, Sarah Jessica Parker wrote "gorgeous."Julia's hair colorist, Kadi Lee posted: "Change is great," about her client's new hair color.
It would not be the actress's first time venturing down adventure lane; back in the '90s, she tried a shorter, chestnut brown look for the 1991 Golden Globes.
Over the years she has experimented with different looks, her most recent trial, last year, was a silky straight blond cut that barely touched her shoulders.
The star often opts for a long, wavy look but still messes around with colors; for the 2019 Golden Globes, she looked stunning in platinum blond hair.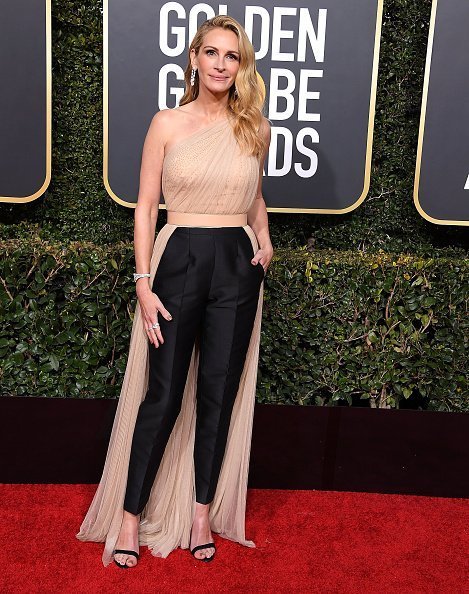 She has also rocked a rich auburn shade.
It's not just spring and Julia's hair that is hot, everything about her is smoking hot!
Bagging world's most beautiful woman five times and staying at the list of highest paid actress for years, she is undoubtedly a force to reckon with in Hollywood.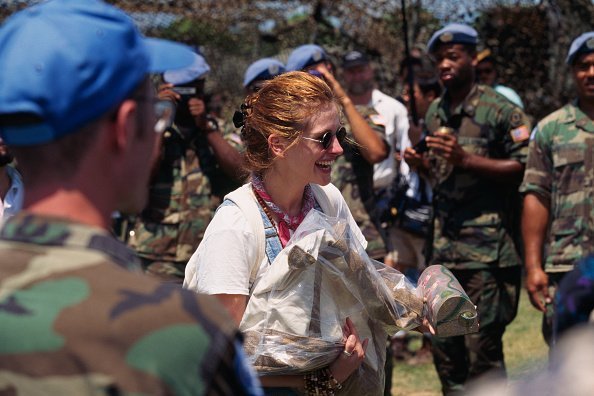 She has worked with UNICEF as a goodwill ambassador for several years and executed several charity outreaches and is a bonafide environmentalist.
Her loving nature extends beyond UNICEF to her work; she is friends with a lot of her colleagues, some of those close ties have been made public; she's super close to bigshot, George Clooney and Oprah Winfrey.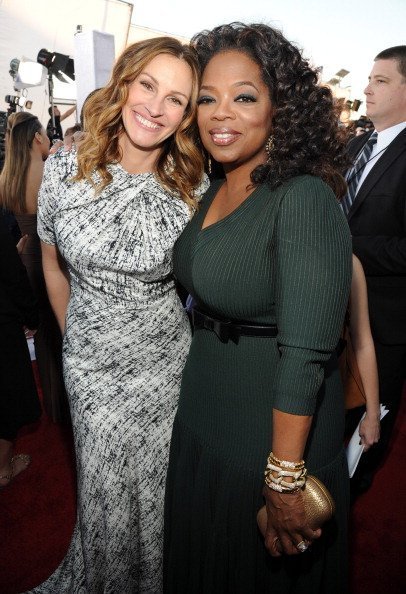 Julia Roberts achievements speak for themselves, she has won 3 Golden Globes, 1 Academy award and tops it all with a Broadway show stage performance with Bradley Cooper and Paul Rudd.
And counting...