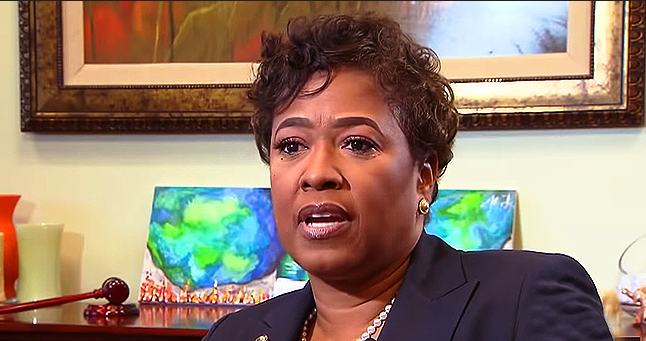 YouTube/CBSDFW
Judge Tammy Kemp Defends Her Actions after Giving Amber Guyger Hug & a Bible Following the Murder Trial
At the end of the trial, Judge Kemp shocks everyone by giving the convicted ex-cop a hug and Bible. While critics file a request for judicial malpractice investigation, Kemp defends herself in New video.
The case of the "Mistaken Apartment Shooting," as it is popularly called, is one of the most talked-about court cases on the internet. Although the widespread case has been solved and the former cop, Amber Guyger, was found guilty, another issue arose from the case.
Netizens find it appalling that Judge Tammy Kemp hugged Guyger before sending her off with a Bible to observe her 10-year sentence.
In Kemp's defense, the judge said she had never done anything like this before. The fact is she couldn't let Guyger go without first launching her faith in Christ.
During her debut interview since the conviction, Kemp revealed that she doesn't regret her actions. The trial was over, and the ex-officer reportedly told her that she had no idea how to gain God's forgiveness.
However, contenders challenged her claims and believed that it was improper of Kemp to hug Guyger and give her the Bible. Some activists stated that the embrace diverted the focus of the case, acceptable anger at a police killing.
Even more, the Freedom From Religion Foundation requested a judicial malpractice investigation against Judge Kemp.
That day, the courtroom witnessed more embraces, as even Jean's brother, Brandt Jean, told Guyger that he forgave her before going in for an emotional hug.
He advised her to live a Christian life because that's what his late brother would have wanted, AP News narrated.
Afterward, Kemp approached the defense table to talk to Guyger, where the ex-cop asked the judge to hug her.
While speaking with the Associated Press, she said:
"Following my own convictions, I could not refuse that woman a hug. I would not. And I don't understand the anger."
Kemp added:
"And I guess I could say if you profess religious beliefs and you are going to follow them, I would hope that they not be situational and limited to one race only."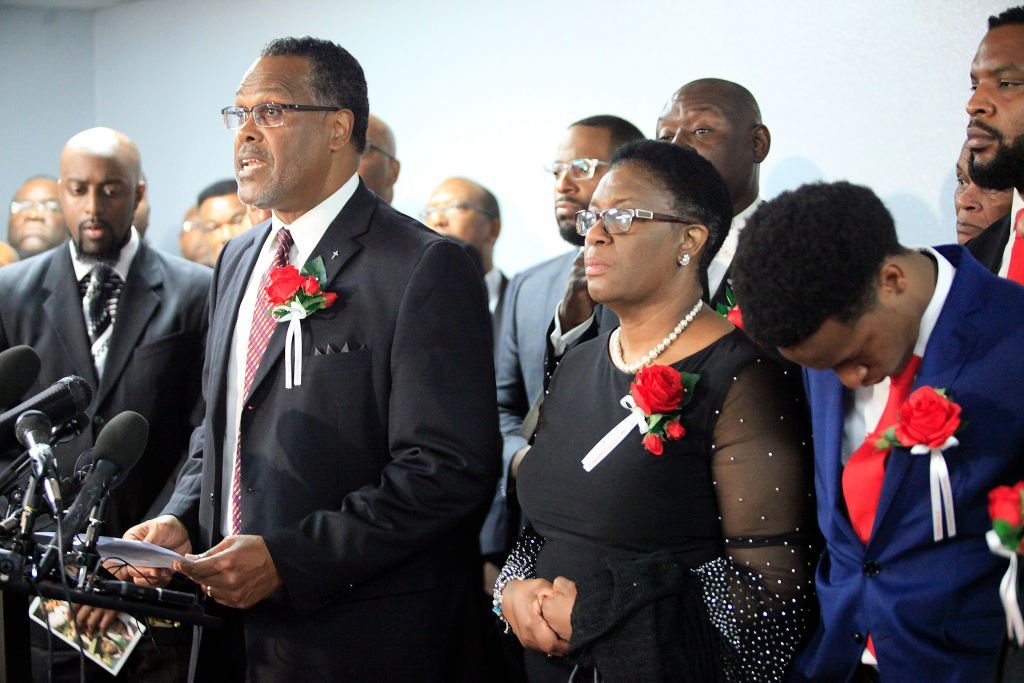 Allison Jean, mother of Botham Shem Jean, stands with family and church members of Greenville Avenue Church of Christ after the funeral service | Photo: Getty Images
After the embrace, she claimed to have shown Guyger a Bible passage, John 3:16, regarding God's unconditional love, according to
reports
by Washington Post.
She also advised Guyger to forgive herself because Brandt had done the same, as Noted by CBS.
Please fill in your e-mail so we can share with you our top stories!