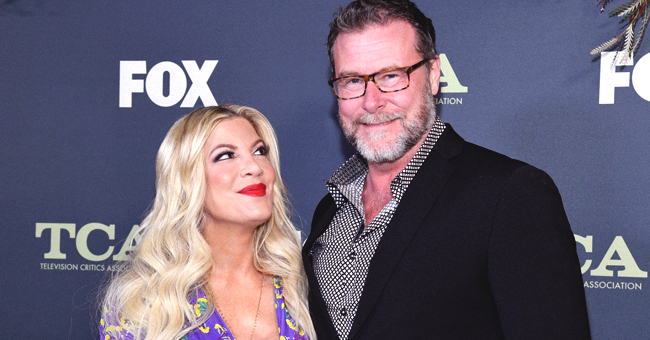 Getty images
Tori Spelling of BH90210 Talks Why She Doesn't Care When Dean McDermott Shares Their Marriage Secrets

Dean McDermott's wife, Tori Spelling, reveals in an interview with Hollywood Life that she doesn't care that her husband publicly disclosed their confidential bedroom activities.
She clearly stated this in Malibu while at the opening ceremony of the "Night of the Jack," earlier this month. The 46-year-old continued that they've been an "open book," and it's just the way Dean is, and she's not willing to change that.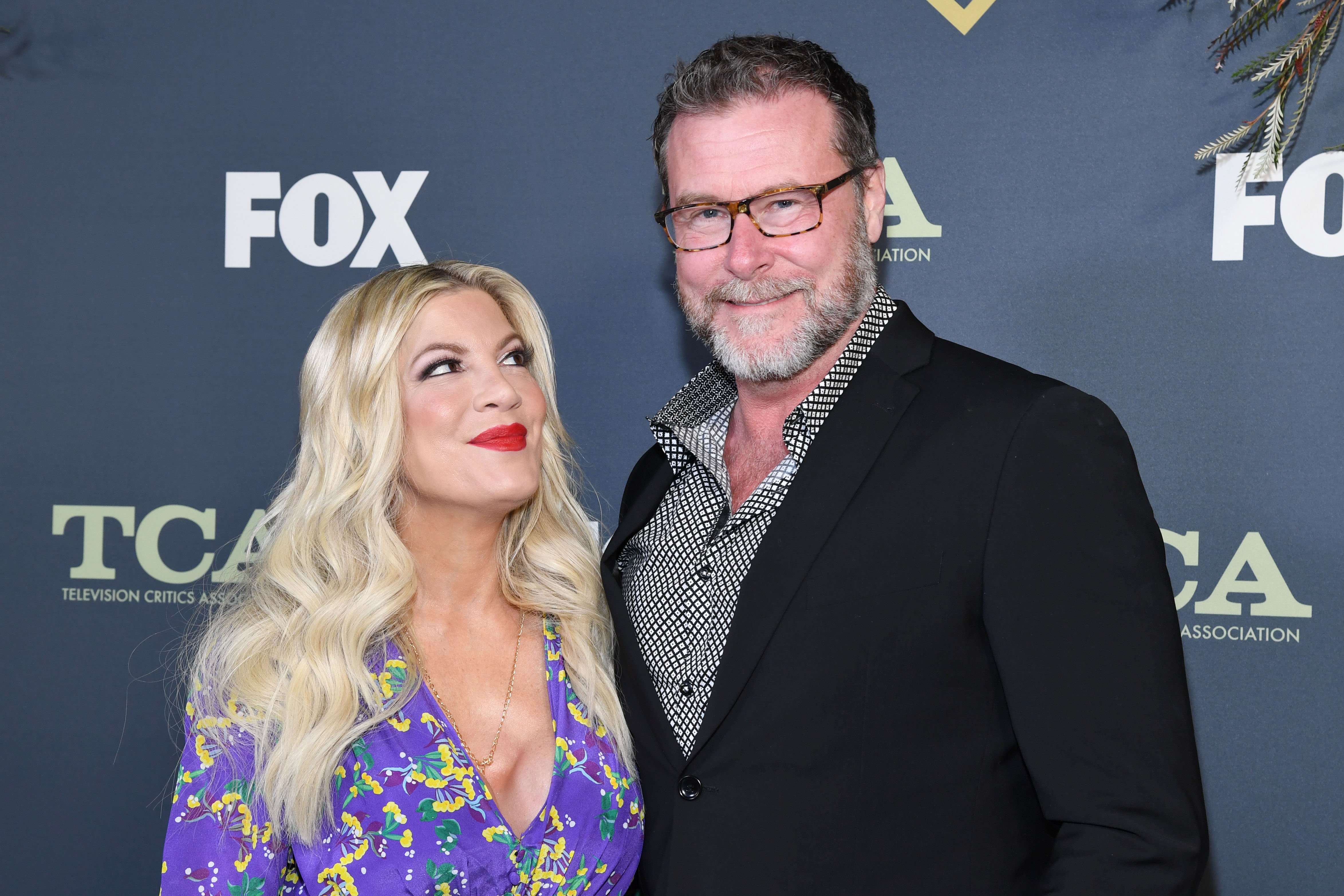 Tori Spelling and Dean McDermott attend Fox Winter TCA at The Fig House | Source: Getty Images
She said:
"You know what? I am such a huge supporter of my husband and his comedy and what he's doing, that I've been an open book."
Spelling is fond of McDermott, whom she exchanged marriage vows with, in 2006, and thinks the job he does with his comic podcasting is one hundred percent amazing. She described McDermott as funny and outspoken, and it's why she loves him.
Her 52-year-old husband with Nicky Paris and Adam Hunter are hosts on a podcast called "Daddy Issues," a weekly lifestyle broadcast presented and recorded at the World Famous Comedy Store. It is an hourly webcast among three men in three varying stages of life.
Dean, a popular father of six kids, 26-year-old Nicky who still needs his father, and Adam who just became a new father. The trio offers different angles on life, ranging from relationships, sex, parenting, among other things.
Tori wasn't alone at the "Nights of the Jack" event, Dean was with her, and in an interview, he opened up about his wife's stance on being comfortable with his open-mindedness. Dean admitted that Tori is his biggest fan, and no matter how racy he gets on his podcast, she fully supports him.
The couple's union has not always been juicy, as it seemed above. The duo were both married when they first met in 2005 while shooting the series "Life Over Murder." Tori married her then-husband, Charlie Shanian, a year earlier. Dean was married to Mary Jo Eustace.
Not too long after they met, they got married in 2006 and the lovers went vacating on the Fiji islands and had Liam, their first male child in 2007. They also had their share of monetary problems they overcame and became stronger.
Earlier this year, Tori affirmed that their relationship was going on fine. At a time, there were rumors about the two separating, but the couple proved their love for each other once again.
Please fill in your e-mail so we can share with you our top stories!