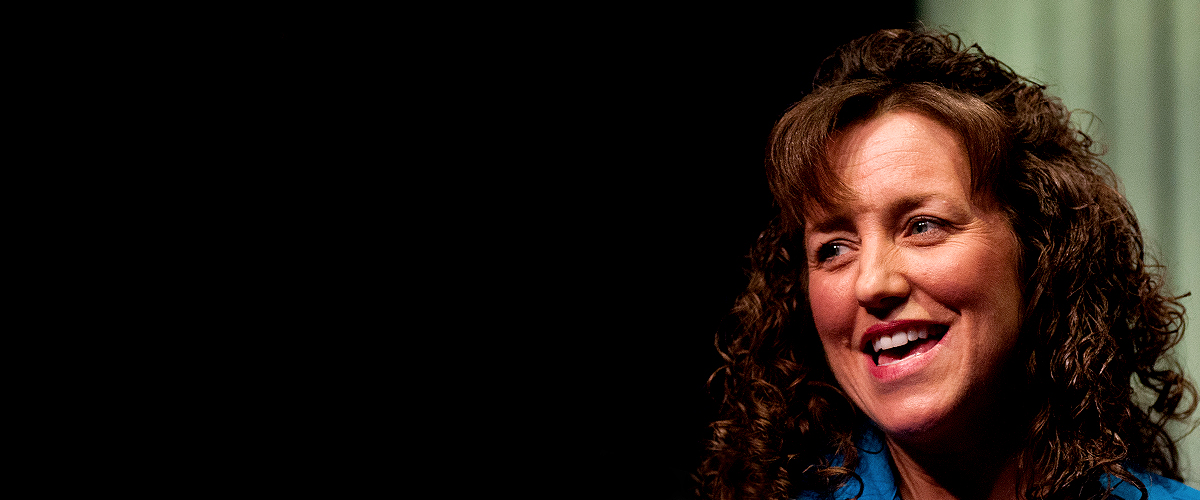 Getty Images
Michelle Duggar Visits California and Posts a Sweet Photo of Her and Daughter Jinger

Michelle Duggar finally got a look at her daughter Jinger's California life while visiting with other members of the Duggar family.
Michelle, 53, was happy to pay a visit to Jinger and her husband Jeremy Vuolo on the heels of a Grand Canyon trip with husband Jim Bob, Jana Duggar, as well as Josh and Anna and their four kids.
The "19 Kids and Counting" star took to Instagram to share a peek of her and Jinger's outing. Mackynzie, Josh and Anna's daughter, was also spotted in the photo. The post is found below.
Michelle looked lovely with her hair combed in a single braid as she stood smiling next to her 25-year-old daughter. She wore a loose red blouse and a denim skirt.
Next to her, Jinger stunned in a dark gray sleeveless dress. Her blonde highlights shown through as she smiled alongside her mom. On Michelle's other side, 10-year-old Mackynzie joined the fun.
The caption read:
"SO thrilled to be in California spending time with [jingervuolo]!!"
According to the Inquisitr, Michelle has had a lot of excitement over the past few days visiting Los Angeles' tourist attractions such as the Hollywood Walk of Fame and the American Doll store.
"Counting On" star Jinger has been married to her husband Jeremy since November 2016. They have one child named Felicity Noel Vuolo who was born in July 2018.
Jinger was the first of the Duggar kids to be born through home birth — while her own daughter was not. She's also the one who lives furthest away from her parents.
The "Counting On" star reportedly flips cars and is passionate about photography. Her working husband does his part in providing for the family, but the pair also get a salary from the show.
Jinger's decision to live in California is somewhat rebellious considering the family's strict beliefs. Jinger also wears pants, which was a big no-no for the girls while growing up.
Of course, it's not the worst thing that's happened in the family. When Michelle and Jim Bob's son Joshua Duggar got in trouble for molesting his siblings, the original TLC show was canceled.
Now, fans are divided to learn that the family heads will likely return on the new season of "Counting On." One person suggested that the network is desperate to get the full original cast back on the show. Another noted that the process has been building for months now.
Viewers have also suggested something drastic for the Vuolo family. Back in August, Jeremy agreed with some fans who said that he and Jinger should have their own show on TLC.
Inspired by the couple's social media photos which show them tasting new foods, at least one person said a spin-off based around their eating habits would be good.
The comment garnered over 300 likes, and Jeremy tagged TLC in his response. Certainly, if Jinger and Jeremy were to have their own show, it would add a new spin to the Duggar world.
Please fill in your e-mail so we can share with you our top stories!