Jim Bob and Michelle Duggar's Love Story: How Did They Meet?
Three decades and a half and 19 kids later, Jim Bob and Michelle Duggar are still as in love as they were when they got married. The couple prides themselves in raising a big family that follows their Christian values, and it was religion what brought them together in the first place.
Michelle and Jim Bob Duggar are better known for their TLC reality show "19 Kids and Counting" (formerly "17 Kids and Counting" and "18 Kids and Counting") and its spin-off, "Counting On."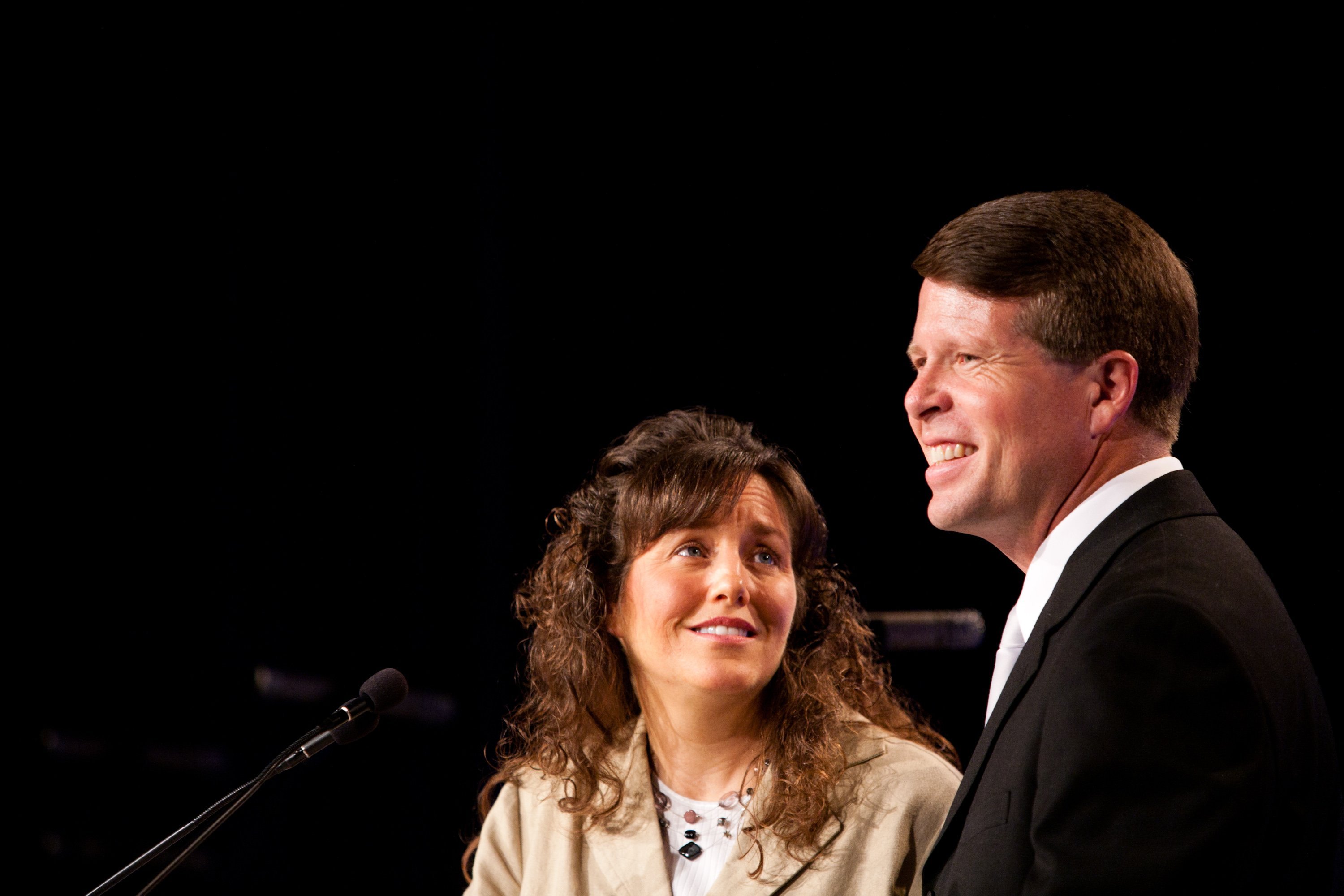 In the show, fans got a look inside the devoted Baptist family and their particular lifestyle, which follows strict guidelines on purity, modesty, and faith, including the avoidance of birth control and chaperoned courtships for those interested in a relationship with one of the Duggar' children.
Jim Bob and Michelle are still at the front of the family, and after 35 years together, they are a perfect example of mutual respect and love. Here's a look back into their story.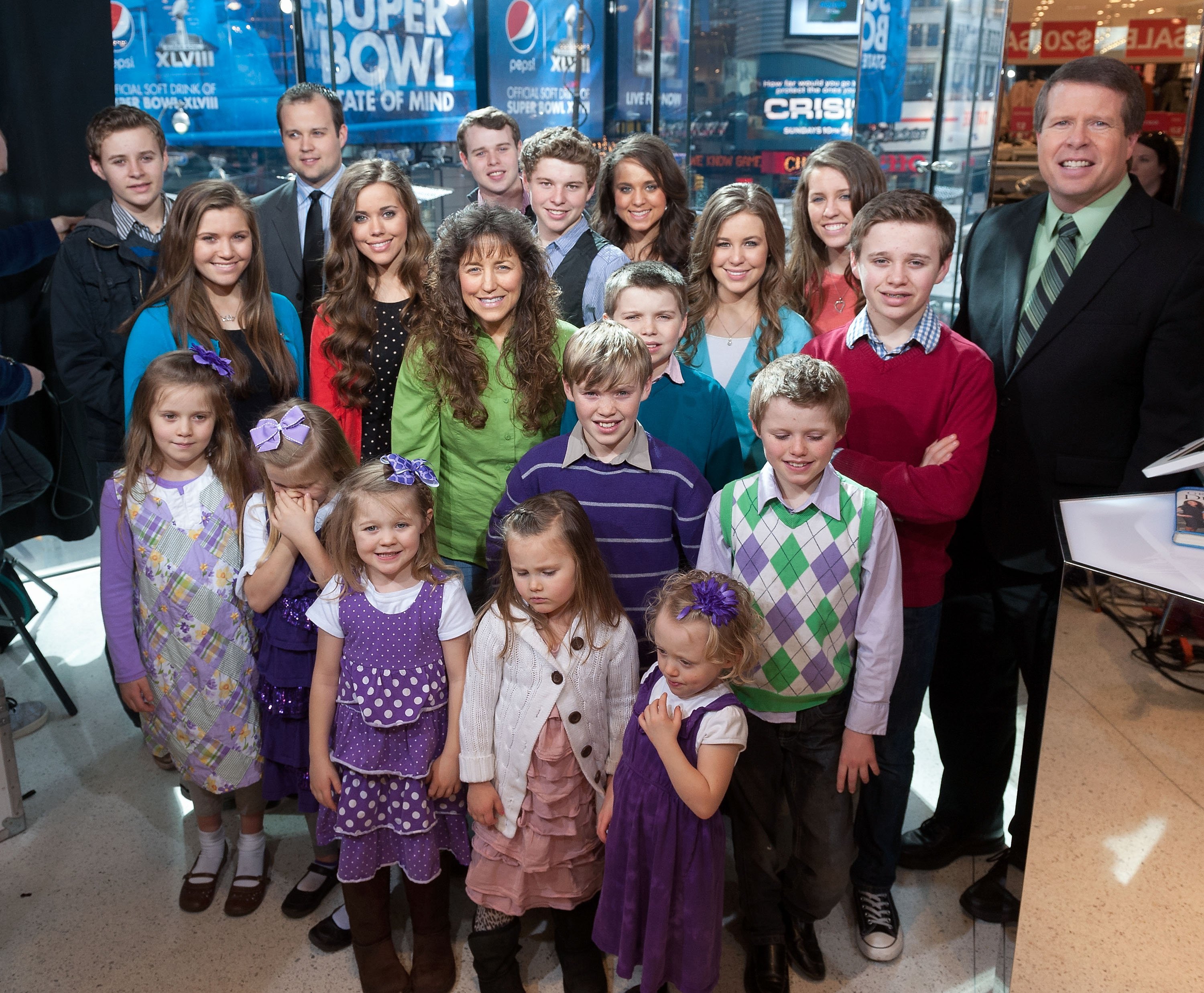 THE FIRST ENCOUNTER
Michelle, the youngest of seven children, wasn't raised in a religious household.
She had her first serious encounter with faith at age 15 when she willingly went through a Christian conversion.
Soon after, she accepted the invitation of a high school friend to attend her church, which ended up being Jim Bob's church too.
However, Michelle doesn't recall meeting her husband that first time around.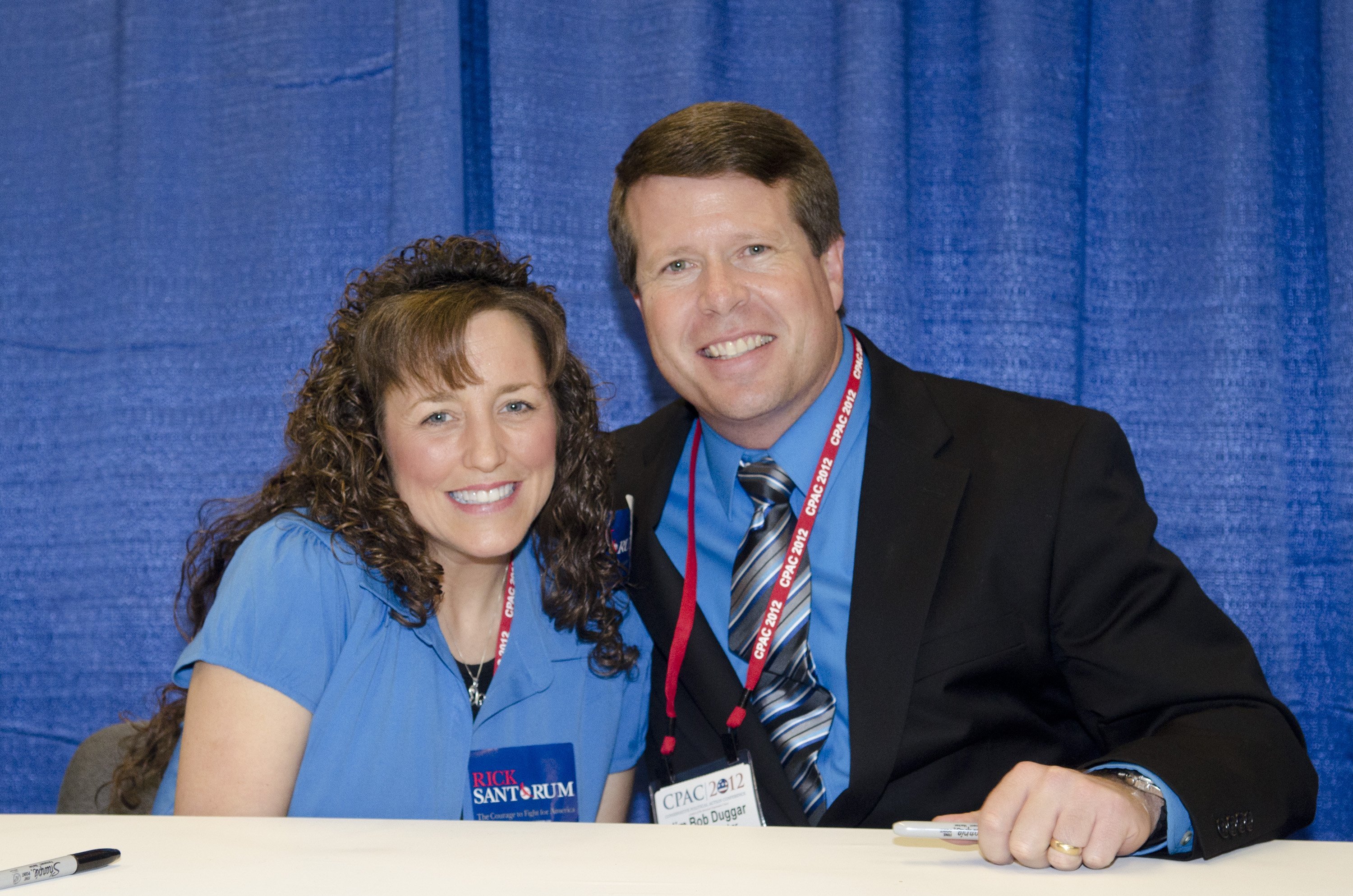 Jim, on the other hand, was a student at a Christian high school and a devoted churchgoer.
One day, Jim Bob and a friend were doing visitations to people who had recently converted, and although Michelle wasn't on their list, Jim's friend knew about her story and suggested to knock on her door.
They invited Michelle to Sunday school, and she talked mostly to Jim's friend. However, once the door was closed, Jim Bob says he prayed still on her doorway: "Lord, I would love to be her spiritual leader. Can she be mine?"
DESTINED LOVERS
Although the pair didn't run into each other again, Jim Bob never forgot about Michelle and kept praying for her.
A year later, Michelle got a job as a cashier at Jim Bob's mom's yogurt shop. And he was delighted with the news.
Jim Bob would visit the store regularly under the pretense of doing maintenance and other stuff, until one day he finally got the courage to invite Michelle to a banquet at his school. She gladly accepted.
At the end of their date, Jim Bob accompanied Michelle home, and they discussed the bible for hours.
"I remember when he left, I stood in that same doorway that he'd stood in a year before, looked up and said, 'Father, I can't imagine anyone better than this that you have planned for me. He's such a Godly man,'" Michelle recalled in an interview with Love to Know.
The pair started dating soon after and knew they were made for each other.
They graduated high school in May 1984, and two months later, they got hitched. She was 17, and Jim Bob was 19.
A LOW BUDGET BUT PERFECT WEDDING
At the time of their wedding, Michelle and Jim Bob's church was under construction, so they used the hallways of a local gym as their venue.
In a blog entry, Michelle described the ceremony as "sweet and simple" as they wanted to be reasonable with their expenses.
They didn't have flowers to decorate the place, their backdrop was a lattice adorned with crepe paper, and Michelle made her own bouquet with fake flowers and also her cake. 
Michelle wore Jim Bob's mom's wedding dress and mentioned that the wedding's reception was simple with cake, nuts, and punch for their 200 guests.
"Everything we did for our wedding was so inexpensive, but perfect for us," she wrote. "We wanted to spend our money on our honeymoon, which was our first time to be alone together."
ACCIDENTED HONEYMOON
Jim and Michelle planned a honeymoon trip close to home at Lake Fort Smith and Mount Nebo because it was all they could afford at the time.
The couple chose to stay in some cabins in state parks because the place looked beautiful on the brochures and the prize was on their budget.
However, once they got to their first destination, the cabin was rundown, had cobwebs, and the river on its side was dried up. They ended up staying in a hotel in Fort Smith and later spend a few nights in the scenic Mount Nebo.
But when their car started to act up, Jim and Michelle decided to head back home and spend the rest of their honeymoon working on their newlyweds home, which needed a lot of work.
"I remember thinking, 'Oh, how romantic. He's at our house, and he's working on our car,'" Michelle recalled on her blog. "It's funny the little things that you just hold dear to your heart forever."
HERE COME THE KIDS
At the start of their marriage, Michelle and Jim Bob decided to wait to have children and used birth control.
It was four years later that she got pregnant with their first child, Joshua.
After giving birth, Michelle went back on the pill but ended up getting pregnant once again and had a miscarriage.
Heartbroken and sad, the couple decided to stop using birth control and allow God to determine how many children they would get.
"We got on our knees and prayed for forgiveness for not cherishing and appreciating the gifts He wanted to give us," Michelle said. "We prayed: 'Father, please just give us the love for children that you have. We give that area of our lives to you.'"
Right after that, Michelle got pregnant with twins, and they thought it was a double blessing and a sign they were doing the right thing.
Now, Michelle and Jim Bob are parents to sons: Joshua, John-David, Joseph, Josiah, Jedidiah, Jeremiah, Jason, James, Justin and Jackson; and daughters Jana, Jill, Jessa, Jinger, Joy-Anna, Johannah, Jennifer, Jordyn, and Josie.
Congratulations to Michelle and Jim Bob on more than three decades of love.