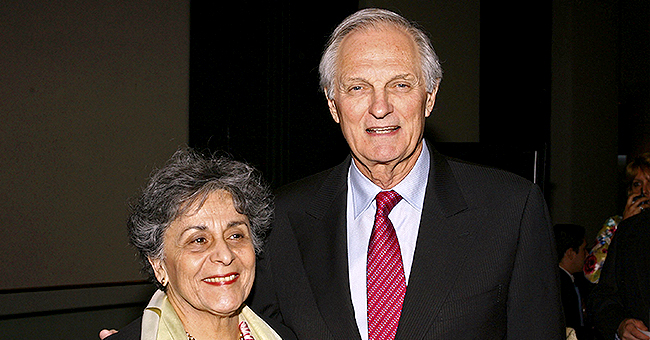 Getty Images
Alan Alda of MASH and His Wife Are Proud Parents of Three Beautiful Daughters
The Academy Award-nominated actor and director is the father of Eve, Elizabeth, and Beatrice, all of them mature women nowadays that have followed different paths in life.
83-year-old actor Alan Alda became a household name starring in the military comedy series "M.A.S.H." in the '70s, and he has continued to lead a successful career up until today.
Beyond his creative output, the awards, and the fame, Alda is first and foremost a family man, having been married to his wife Arlene for an impressive 62 years and sharing three grown daughters with her that make him very proud.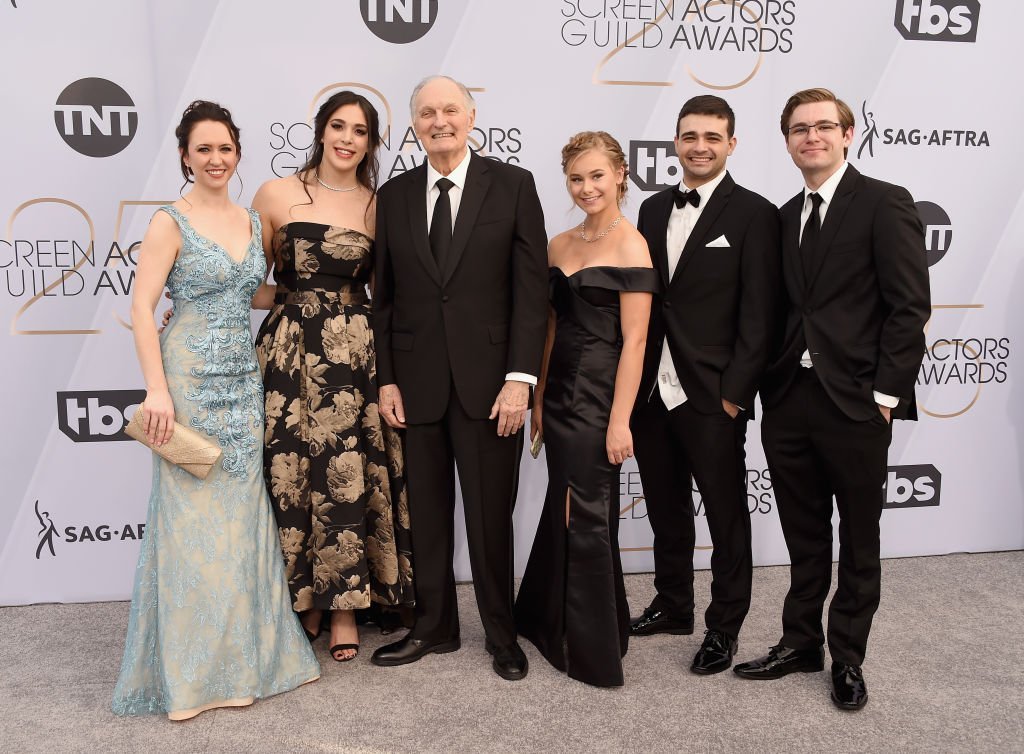 Actor Alan Alda and his six grandchildren at the 2019 SAG Awards. I Image: Getty Images.
After having done such a great job raising their three daughters, Alan and Arlene have the grandchildren they deserve, six in total.
Earlier this year, when Alan accepted the SAG Life Achievement Award, all of them were by his side on the red carpet before he walked upstage to receive the recognition of his colleagues.
Let's take a look at the offspring of this lovely and long-lasting Hollywood couple and what paths they followed as adults.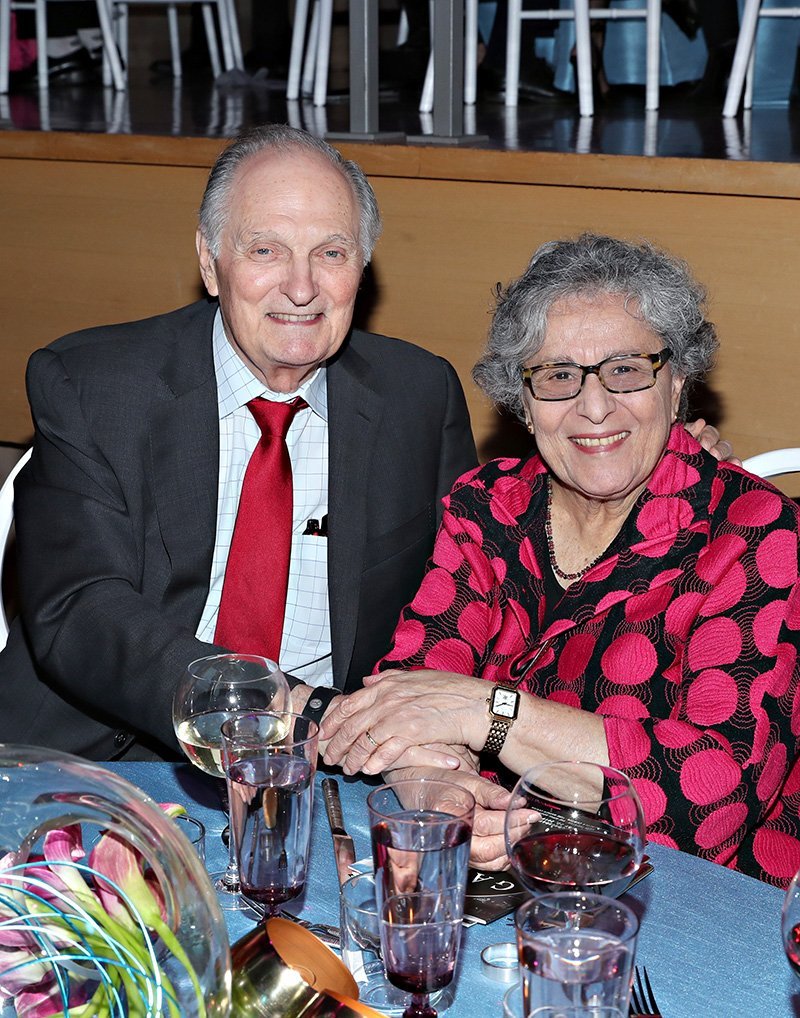 Alan Alda and his wife of 62 years Arlene. I Image: Getty Images.
EVE ALDA
Born on December 18, 1958, 60-year-old Eve Alda is the eldest of the three daughters Alan and Arlene produced out of their love bond.
Out of all sisters, Eve was the less inclined to pursue a career related to entertainment. In fact, she has mostly stayed out of the spotlight and prefers a traditional lifestyle.
Eve attended Connecticut College, where she majored in Psychology, and also studied at the Simmons School of Social Work in Boston, currently living in Winchester, Massachusetts.
ELIZABETH ALDA
Born on August 20, 1960, 59-year-old Elizabeth Alda was the second daughter Alan and Arlene welcomed after they started their own family.
Contrary to Eve, Elizabeth initially felt drawn to her father's profession, and she was given the opportunity to act in the 1981 film "The Four Seasons," written, directed, and starring her father.
Elizabeth reprised her role as Beth Burroughs in the series derived from the film, which aired for 13 episodes, but after that, she landed her last role in the 1986 comedy/horror film "Night of the Creeps," and then did a dramatic career shift.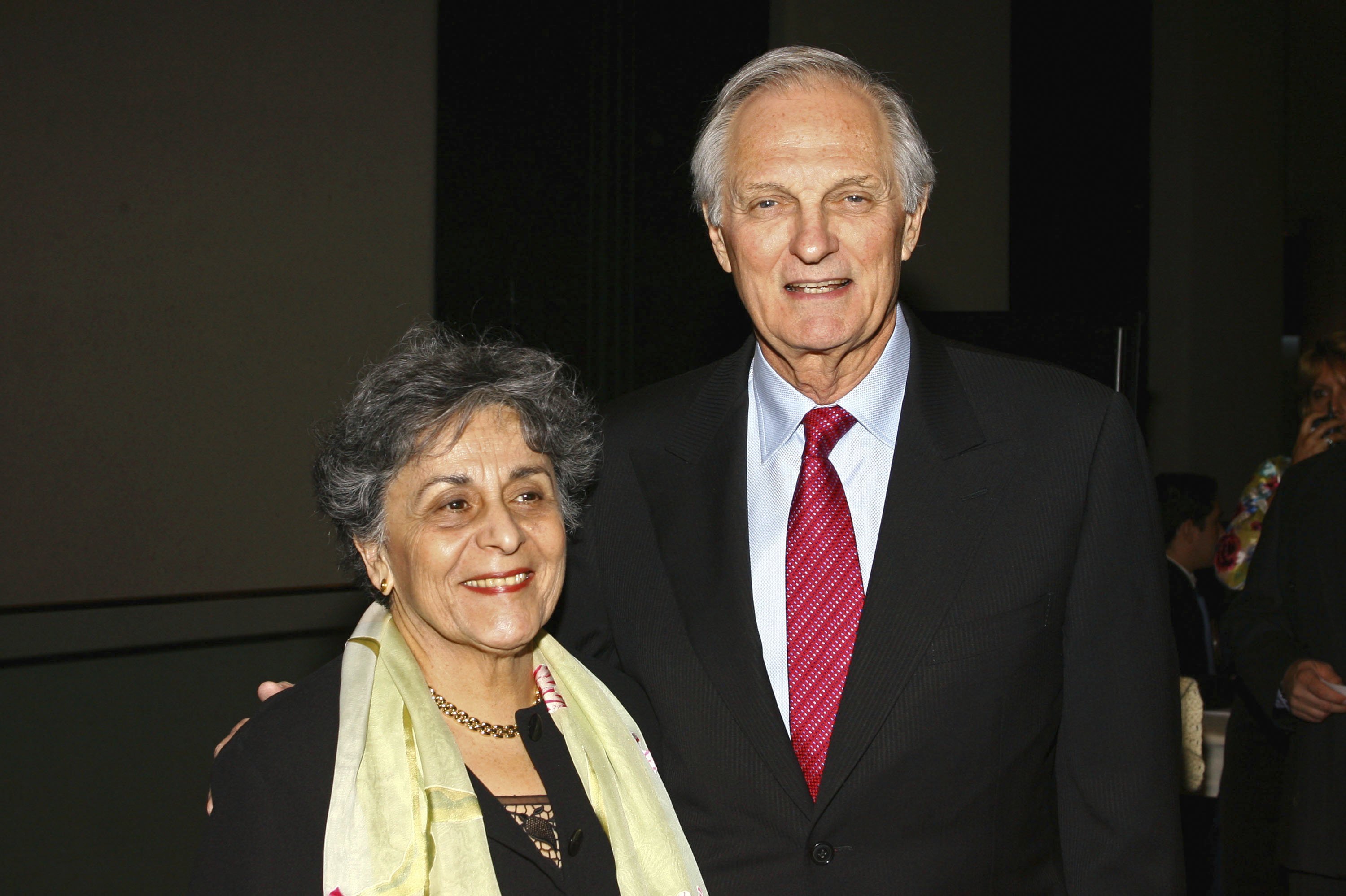 Alan and Arlene Alda. I Image: Getty Images.
"Elizabeth [was an] actress for a while. But then Elizabeth decided she didn't really care for acting. She became a teacher of the deaf and a special education teacher in general," her father Alan told Saturday Evening Post once.
"[My daughters] all have advanced degrees and I'm very proud of them," he also gushed to the news outlet.
BEATRICE ALDA
Born on August 10, 1961, 58-year-old Beatrice Alda is the youngest of all Alan and Arlene's children.
Beatrice is the only one of the sisters that pursued a lasting career in the industry. She started in the "Four Seasons" film and TV series, and after a couple of other acting jobs she moved on to become a writer and director.
In 2008 she released the documentary "Out Late," followed by "Legs: A Big Issue In a Small Town" in 2016. Both films were co-written and co-directed with her partner Jennifer Brooke, with whom she shares four children.
Please fill in your e-mail so we can share with you our top stories!