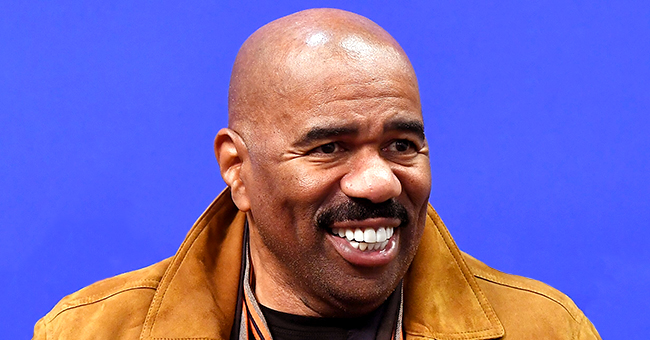 GettyImages
Steve Harvey Teases New TV Show after NBC Canceled 'Steve'

TV show hosts Steve Harvey teased his fans on his Instagram, Facebook and Twitter pages with hints about his new show.
Steve Harvey has a secret. There is a new TV show in the works for the talk show host, and he's dropping hints for his fans on social media.
Since NBC canceled his daytime talk show "Steve," the entertainer has been talking about his next big project, and it looks as if it's close to fruition
Harvey was blindsided when he learned that he was being dropped as MC of "Little Big Shots," and replaced by comedian Melissa McCarthy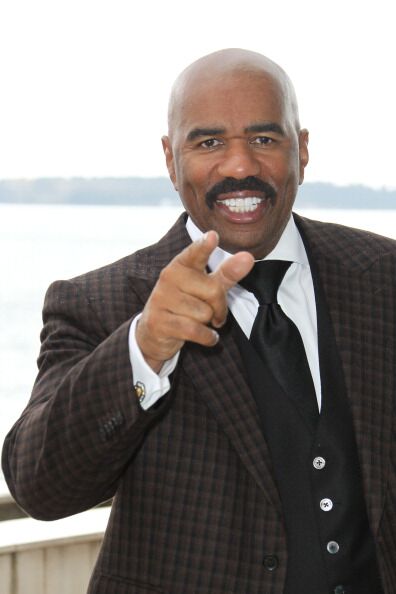 Talk show host Steve Harvey/ Source: Getty Images
STEVE HARVEY IS LOOKING FOR FUNNY PEOPLE
Harvey posted a clip of himself laughing uproariously and dropped the hint in the caption.
He is looking for would-be comedians to participate in his new project which, it appears, will be a comedy talent show. He wrote:
‪"I'm looking for the next BIG comedian! If you are IT or know someone who is funny as hell tag them now ??? Stay tuned for my comedy competition announcement on October 8! Here's your chance to be in the spotlight.‬"
A COMEDY TALENT SHOW HOSTED BY STEVE HARVEY
Fans are excited, after all, a stand-up comedy talent show is something new. Of course, comedians do compete in "The X-Factor," and other talent shows.
But a show dedicated solely to discovering comedic talent, with Steve Harvey as MC is a first. The comedian has also invested in two networks as a vehicle for his show.
STEVE HARVEY WAS DROPPED FROM "LITTLE BIG SHOTS"
It has been a difficult year for Steve Harvey, who not only saw his daytime talk show replaced by Kelly Clarkson's but was dropped as MC on "Little Big Shots" in favor of Melissa McCarthy.
FANS RESPOND TO STEVE HARVEY'S APPEAL
The concept of the comedy talent show seems to have a great deal of appeal to Harvey's fans, many of which asked him to be considered for a tryout, while others tagged friends they consider to be funny.
We just can't wait to see the spin Steve Harvey will put on this new concept. Along with his fans, we are eager for more information on his show.
STEVE HARVEY BLINDSIDED OVER "LITTLE BIG SHOTS"
When NBC executives decided to drop the highly-rated "Steve Harvey Show" to offer the slot to Kelly Clarkson, and her new "The Kelly Clarkson Show," both the talk show host and the viewers were stunned.
Harvey is nothing if not a professional and a gentleman, and he took the cancelation as an opportunity to start something new.
But just days later, Harvey was blindsided when he learned that he was being dropped as MC of "Little Big Shots," and replaced by comedian Melissa McCarthy.
Now Steve is back with a new concept and a new show. You just can't keep a great man down.
Please fill in your e-mail so we can share with you our top stories!