Patti LaBelle Is Stunning in Black Dress and a Long Cape at Tyler Perry Studios Grand Opening
75-year-old R&B legend Patti LaBelle stunned at the grand opening of Tyler Perry Studios.
Tyler Perry celebrated the inauguration of his 330-acre studio at Fort McPherson, in Atlanta with the most glamorous gala, attended by every star worthy of the name.
Among the big sparklers was the unforgettable and inimitable Patti LaBelle, who stunned in a gorgeous and unusual gown.
Patti ended up celebrating with Halle Berry, Cicely Tyson, Whoopi Goldberg.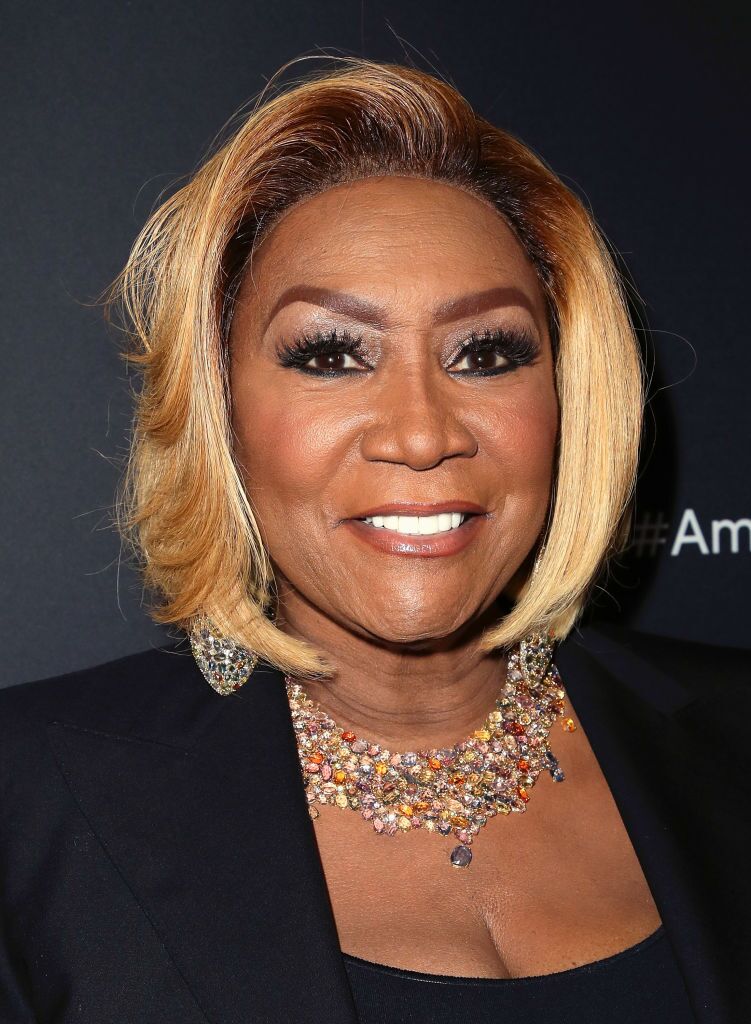 PATTI LABELLE STUNS WITH HER ELEGANCE AT 75
Patti wore a long black gown of striking simplicity, with a floor-length black cape attached at the shoulders with diamanté clasps.
The dramatic cloak was lined with scarlet satin, and Patti carried an amusing sparkling clutch bag shaped like Minnie Mouse.
HOB-NOBBING WITH THE LEGENDS
The mythical Patti was right at home, rubbing shoulders with the likes of Sidney Poitier, Oprah Winfrey, Samuel L. Jackson, Spike Lee, Denzel Washington, Ava DuVernay.
A CONSTELLATION OF STARS ON THE RED CARPET
There were plenty of photo opportunities as old friends greeted each other, or met again after many years, and Patti ended up celebrating with Halle Berry, Cicely Tyson, Whoopi Goldberg.
A GUESTLIST TO RIVAL THE OSCARS
Tyler Perry gathered together an unimaginable group of some of the most talented people in the movie and music industry under one roof, and the guest list put even the Oscars to shame.
Apart from the great legends like Patti, Cicily, and Sydney, the new generation of new stars was well represented by Beyoncé and Jay-Z, Will Smith, Tiffany Haddish, Taraji P. Henson, and many, many more.
PATTI LABELLE IS LOOKING FOR LOVE
Patti LaBelle may be 75-years-old, but she's still a hopeless romantic who believes in true love and commitment.
As far as Patti is concerned, it's never too late to find love, and walk down the aisle with the man of her dreams. She said:
"I still have time to find a husband. I don't want a boyfriend. I want a husband."
LaBelle, who was married for 34 years to ex-husband Armstead Edwards, has even planned what she'll wear for her wedding to Mr. Right: a gown designed by her friend Zang Toi.