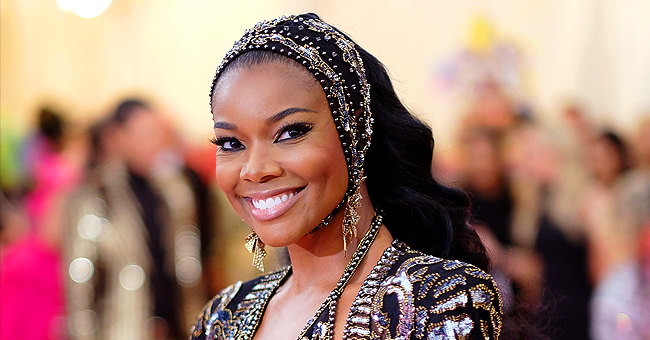 Getty images
Gabrielle Union's Daughter Kaavia Is Pretty in Yellow in New Pics after Turning 11 Months Old

Watch out for Miss Kaavia James Wade Union, because she's a ray of sunshine.
Gabby Union had fans' hearts melting when she published her latest snaps of her daughter on Instagram.
11-month-old daughter Kaavia was a vision in sunny yellow, a sharp contrast to that shady expression we've grown to love.
Kaavia was conceived in vitro and carried to term via surrogate after Gabrielle suffered numerous miscarriages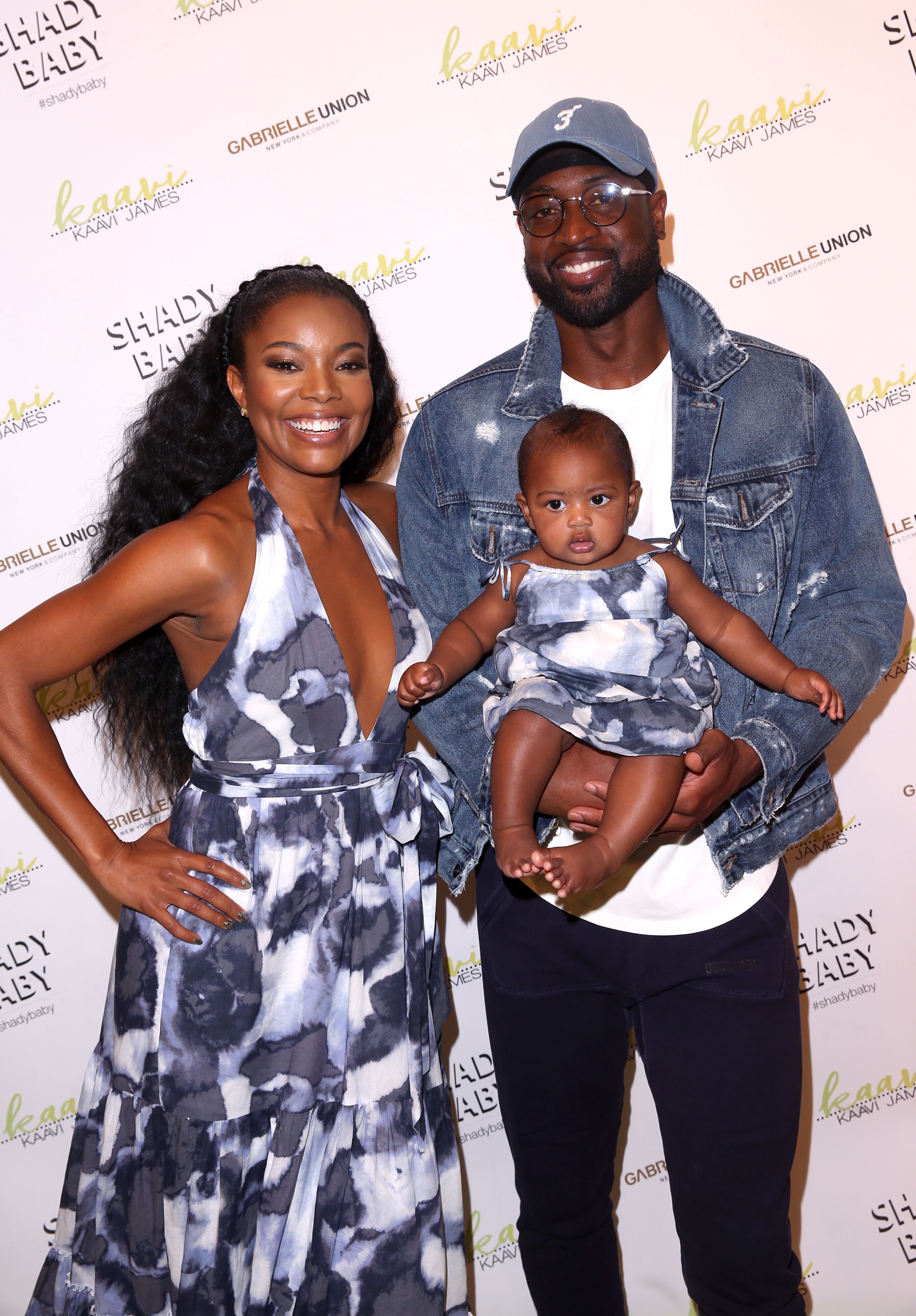 Gabrielle Union, Dwyane Wade and their daughter Kaavia/ Source: Getty Images
KAAVIA COMPLAINS ABOUT MOM AND DAD
In the snap, Kaavia is standing in the garden wearing a morose expression and a lovely yellow dress with scalloped hem and cap sleeves.
Her tiny shoes are yellow, shading to red and orange and she appears to be wringing her hands in despair. Gabby captioned the post:
"Soooo you're telling me I turned 11 months old yesterday and my parents forgot?!?! Someone get Molly Ringwald on the phone. She gets me. #11MonthsOld ??????"
KAAVIA TURN 11-MONTHS-OLD
Where did the time go? it feels like it was just yesterday that Gabrielle and Dwyane Wade announced the arrival of their adorable "shady baby" and she is already 11-months-old. Which means that the big One is just around the corner.
KAAVIA IS GABRIELLE UNION'S MIRACLE
Kaavia was conceived in vitro and carried to term via surrogate after Gabrielle suffered numerous miscarriages and struggled with feelings of inadequacy over her fertility issues. She had given up hope of having a baby of her own when her husband persuaded her to try surrogacy.
GABRIELLE UNION'S SPECIAL MOTHER'S DAY MESSAGE
To Gabby, becoming a mother is the most magical thing that has ever happened to her, and she reached out to other women like her on Mother's Day. She said:
"I've cried so many times today for so many reasons, mainly because I'd gotten accustomed to heartbreak and disappointment.I think a lot of us live in that space. I set up shop there. This moment reminded me that miracles do happen."
Gabrielle Union has spoken openly about her problems in the hopes of reaching other women who are suffering the heartbreak of infertility in silence and encourage them to seek help and support.
KAAVIA JAMES STUNS IN A HEADSCARF
Gorgeous Kaavia James Union Wade is a hit with social media, with her own Instagram page and over 930,000 followers.
Every photo her mom Gabrielle Union posts is a big hit with "Shady Baby's" fans, and they all adored a snap from a recent photoshoot starring mother and daughter.
Kaavia wore a dress with an African print and headscarf and looked as cute as a button, and of course, her expression was suitably suspicious.
Please fill in your e-mail so we can share with you our top stories!