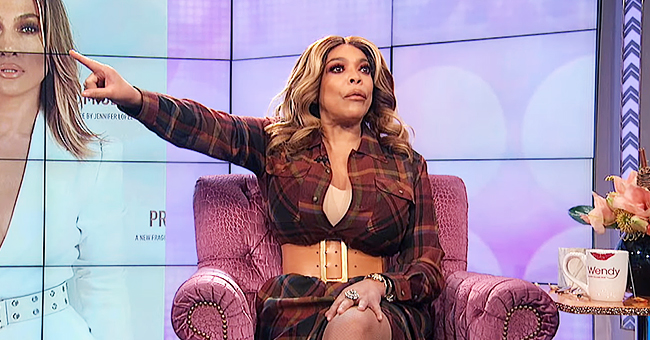 youtube.com/The Wendy Williams Show
Wendy Williams Asks Audience Member to Leave after Phone Rings during the Show
A member of the audience on Wendy Williams' show felt the full brunt of her wrath after she heard their phone ringing in the background. The television show hostess promptly asked the audience member to get out.
Television personality Wendy Williams doesn't like to get distracted during her show. The 55-year-old hostess of "The Wendy Williams Show" showed her displeasure at the sound of a ringing phone during the show's recent episode.
Wendy snapped dramatically at the culprit, before later calming down and telling the offending member to turn their phone off.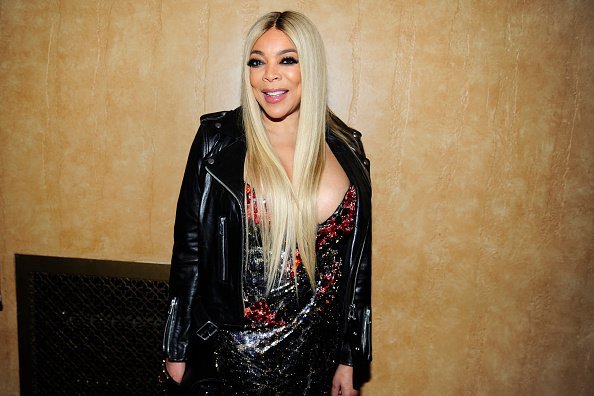 Wendy Williams at The Blonds x Moulin Rouge! The Musical during New York Fashion Week in New York.| Photo: Getty Images.
WENDY GETS SERIOUS
The Tuesday episode of "The Wendy Williams Show" saw the star host of the show get infuriated by one of the members of her audience. Wendy was in the middle of a discussion when her ears caught the sound of a ringing phone.
That was enough to make her blow hot as she immediately took aim at the offender. Wendy first asked;
"Is somebody's phone on?"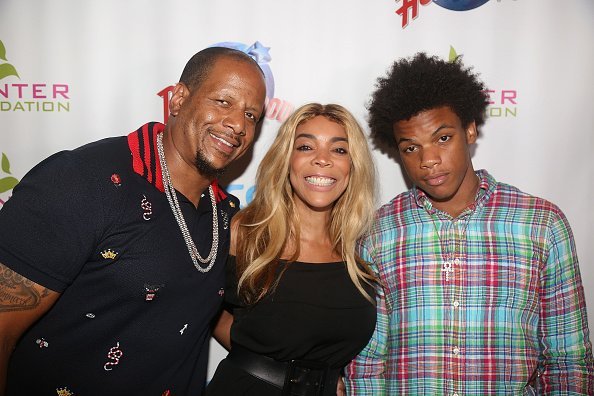 Kevin Hunter, wife Wendy Williams and son Kevin Hunter Jr posing at a celebration for The Hunter Foundation Charity that helps fund programs for families and youth communities in need of help and guidance in New York City.| Photo: Getty Images.
Before asking the person to leave;
"Get out! Get Out! Turn that phone off now, sir, ma'am, whoever you are. Just, please, kindly."
She then went on to explain to the audience that although tickets to her shows are free, there was a rule that stipulates that phones should be turned off before the talk show begins.
Wendy then remarked that she was being too dramatic, but then asked the offender to kindly turn off the phone. At that point, members of the audience applauded loudly.
SOME REACTIONS TO WENDY'S SNAP AT THE AUDIENCE MEMBER
Not everyone reacted kindly to the star host's treatment of her audience member. A disgruntled fan responded to it on Twitter, claiming that she was done watching Wendy's show. The tweet from the fan read;
"@WendyWilliams didn't like the fact u went overboard with ur cohost about the phone ringing. That was so uncalled for, and I'm done watching you. That person more likely thought they turned their ringer off. Ur getting a Star in Hollywood. They should rethink that."
However, another fan replied to the tweet, stating that half of what Wendy Williams said to the audience member was in jest and that her show is a live show, and thus, phones should be turned off.
The replying fan continued by saying that the disgruntled fan should stop being hurt over the issue, adding that no one cared if she refused to watch the show anymore.
WENDY FILES FOR DIVORCE FROM KEVIN HUNTER
It will be recalled that Wendy Williams filed for divorce from her husband, Kevin Hunter in April following revelations that he had a child with another woman while they were married.
The separation would bring an end to their 21-year marriage. Wendy and Kevin share a son, 18-year-old Kevin Jr.
Please fill in your e-mail so we can share with you our top stories!