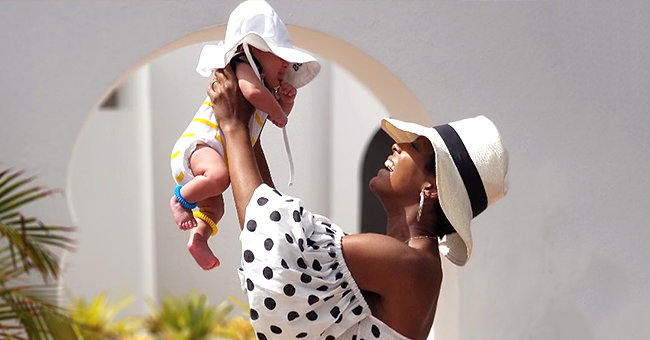 Instagram / Tamron Hall
Tamron Hall Shares Adorable Photo of Son Moses Smiling in His Grandma's Arms

When Tamron Hall isn't busy filming her own TV show, she's spending quality time with her family. On a recent outing, she stepped out with her mom and son, sharing an adorable photo of them on Instagram.
With Tamron Hall's career in full swing now that she has her own TV show, it's hard to imagine how difficult it is for her to find time for family.
However, with a baby boy under her wing, the TV host makes sure to spend a lot of time with her little one.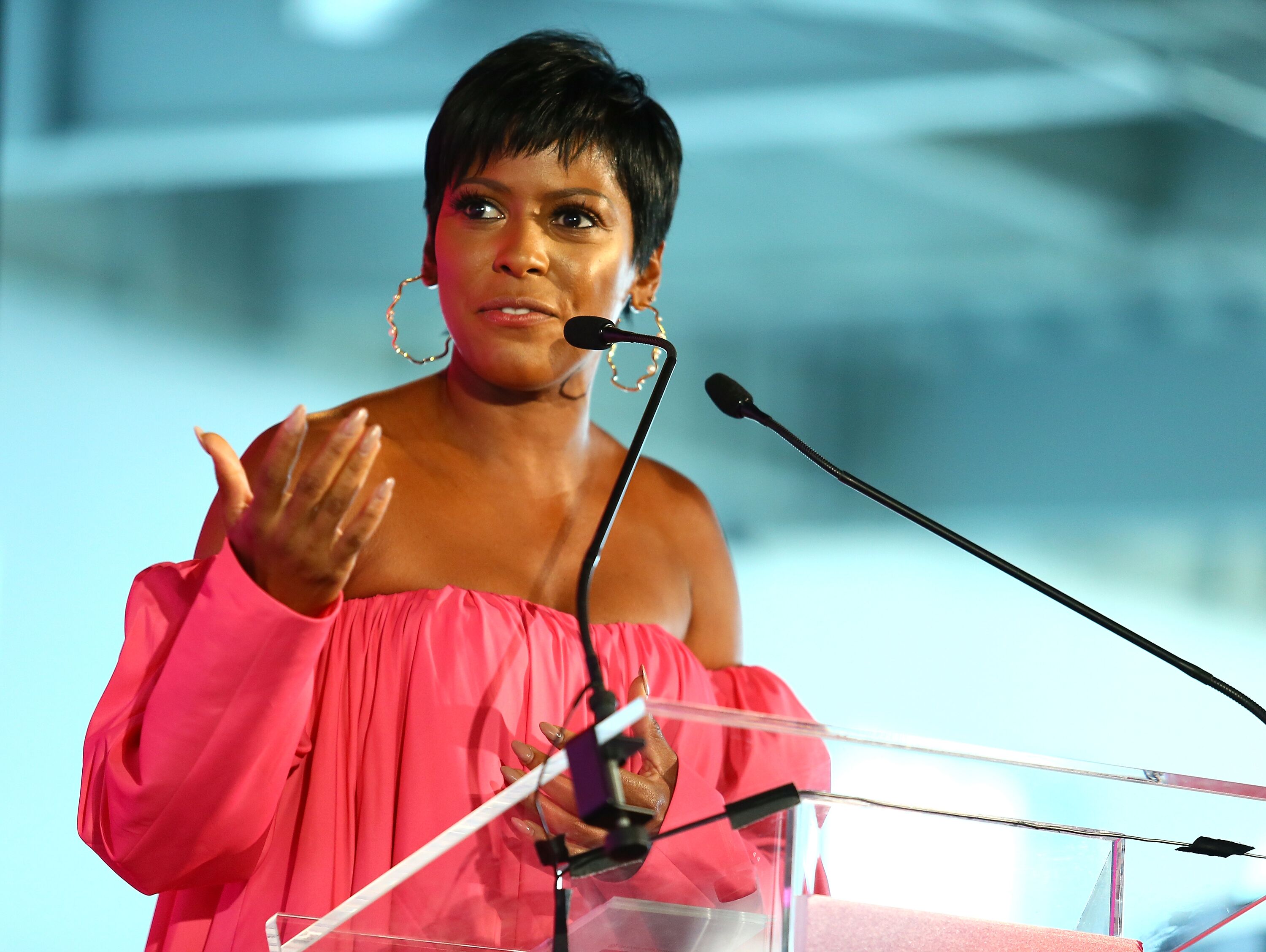 Tamron Hall at one of her speaking engagements | Source: Getty Images/GlobalImagesUkraine
A Special Moment
In their most recent outing, her son, Moses, was carried around by his proud grandmother, and the two look quite comfortable with one another.
As she smiled, little Moses looked at the camera with his adorable wide eyes.
Of course, Hall made sure to share the precious moment with the rest of her fans on Instagram.
Hall's Surprising Pregnancy
It came as a surprise to many that Tamron Hall was pregnant, especially since she was 48-years-old at the time she gave birth. In fact, she kept her pregnancy a secret until about a month before she delivered.
According to Hall, she decided to keep it a secret because it was a high-risk pregnancy because of her age and other medical factors.
However, she and music manager husband Steven Greener welcomed their healthy little boy and are living their best lives together.
Marrying a White Man
Just last month, Tamron opened up about how she never thought she'd end up with a white man, as she grew up in Texas, in a predominately black neighborhood. On the topic, she said:
"I never imagined my husband would be White. I grew in Texas, in a predominately Black neighborhood. I've dated, almost exclusively, men of color, Black men. This happened to [be] the person I fell in love with."
On Her Interracial Family
Her husband, Steve Greener, is the head of Primary Wave Entertainment's music talent management division, and according to Tamron, is the one person whom she feels "loves me and roots for me." She wasn't concerned about the "consequences" of marrying Greener, nor was she concerned about what other people thought.
What she did worry about, though, was how her son might grow up, getting ridiculed and name-called because of being interracial. Nonetheless, Tamron is ready to protect Moses at all costs, and she's ready to give him the most normal childhood as possible.
Please fill in your e-mail so we can share with you our top stories!