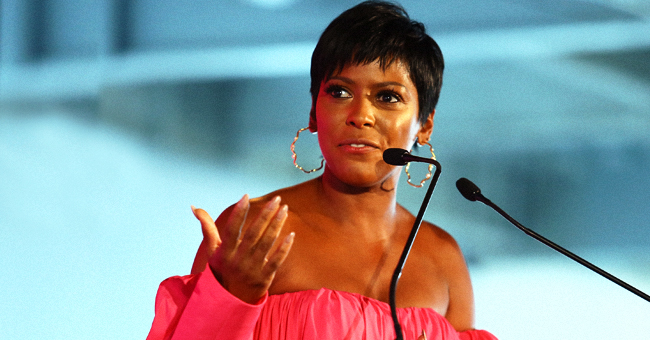 Getty Images
'Today' Alum Tamron Hall Talks Interracial Marriage, Says She Never Thought Husband Would Be White

"This is the person I love and who loves me and who roots for me," Hall said in an interview about marrying a white man, a move that often has repercussions.
Tamron Hall just debuted her talk show earlier this month. Hall, 48, left "The Today Show" unexpectedly in 2017 while she was in the middle of renegotiating her contract.
Hall went through big changes after getting fired
At the time, Hall said that NBC told her she had been demoted but the host felt she'd been fired, and frankly, she was afraid. Yet the move gave way for beautiful things to enter her life.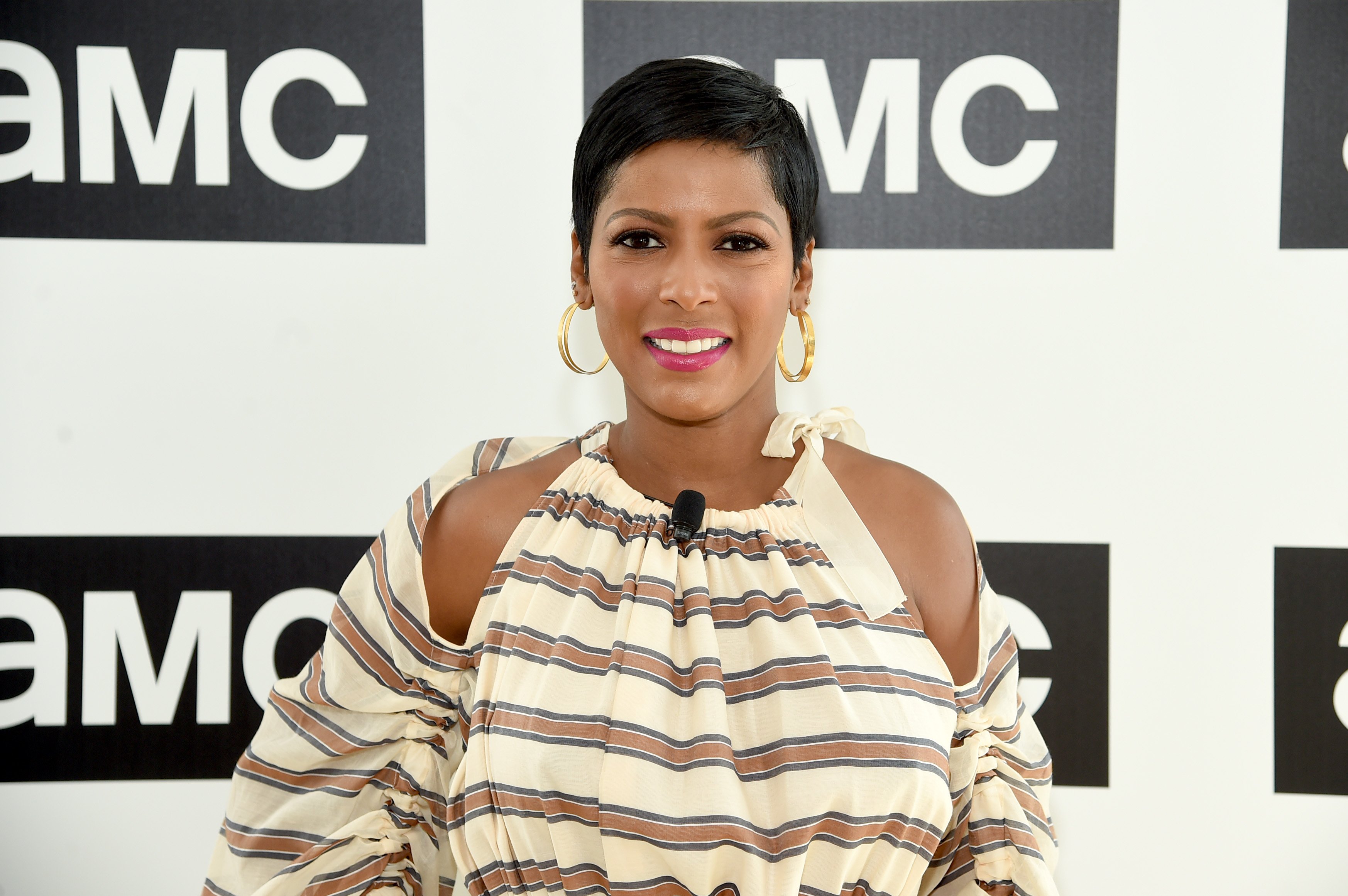 Tamron Hall attends the AMC Summit in New York City on June 20, 2018 | Photo: Getty Images
In an interview with Madame Noire, Hall discussed her recent marriage to Steve Greener, the head of Primary Wave Entertainment's music talent management division.
Greener, being a caucasian, means that Hall can talk knowledgeably about interracial dating on her show. In the interview, Hall opened up about her past boyfriends and how she came around to marrying a white man.
Not even Hall saw an interracial marriage coming
She said:
"I never imagined my husband would be White. I grew in Texas, in a predominately Black neighborhood. I've dated, almost exclusively, men of color, Black men. This happened to [be] the person I fell in love with."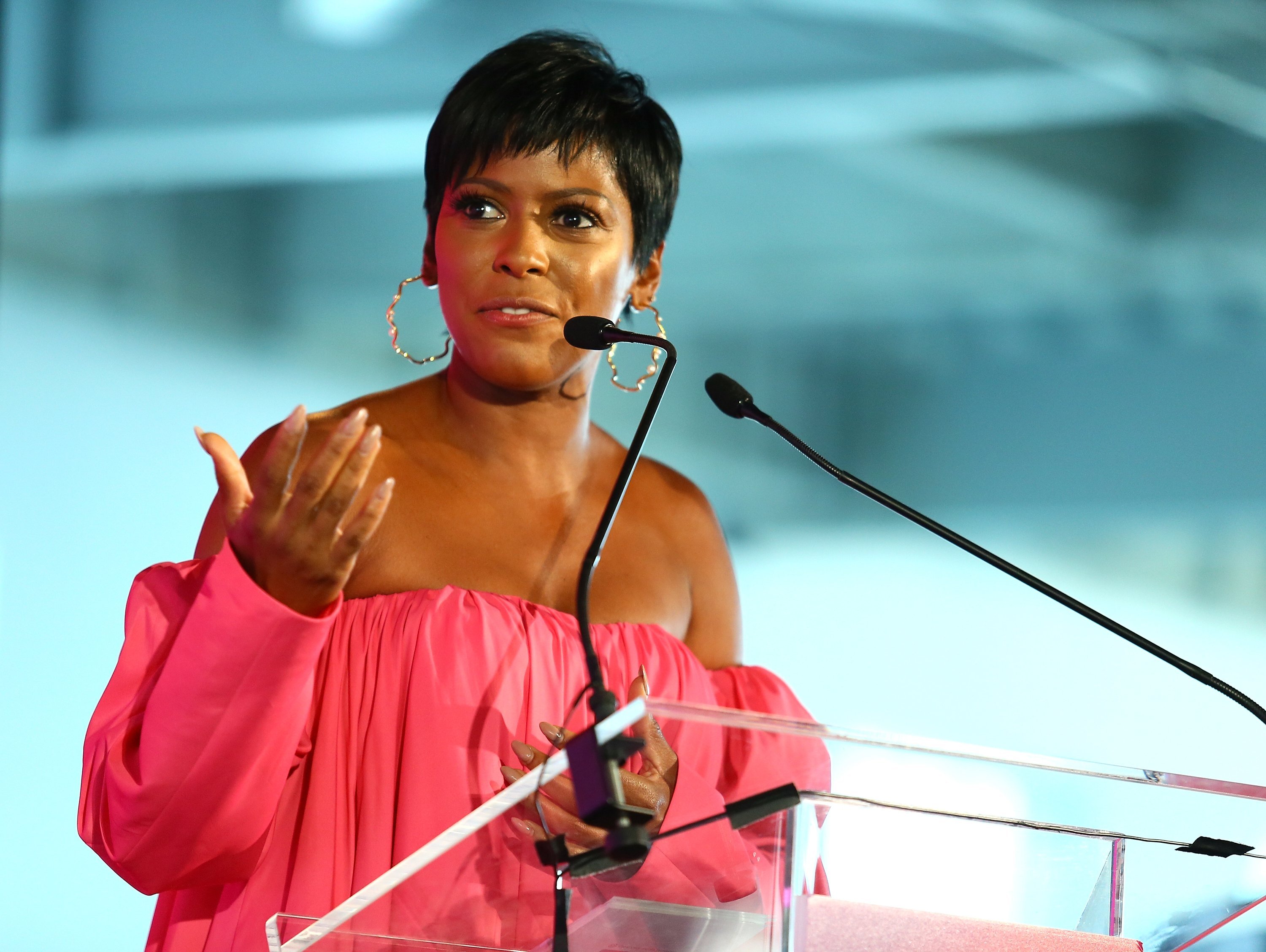 Tamron Hall speaks at the #BlogHer 18 Creators Summit in New York City on August 9, 2018 | Photo: Getty Images
Hall made sure to mention that Black men didn't fail her and that she had a strong father in her life. She admitted, though, that she did have to take certain things into consideration when she got married.
However, as a grown woman she was not concerned about "consequences." Her husband, who was once the executive producer of "The Bernie Mac Show," is not only loving but very supportive of all her endeavors.
Hall considered her child's race as well
"This is the person I love and who loves me and who roots for me," Hall said. The race issue was also considered in light of Hall's first child whom she welcomed back in May.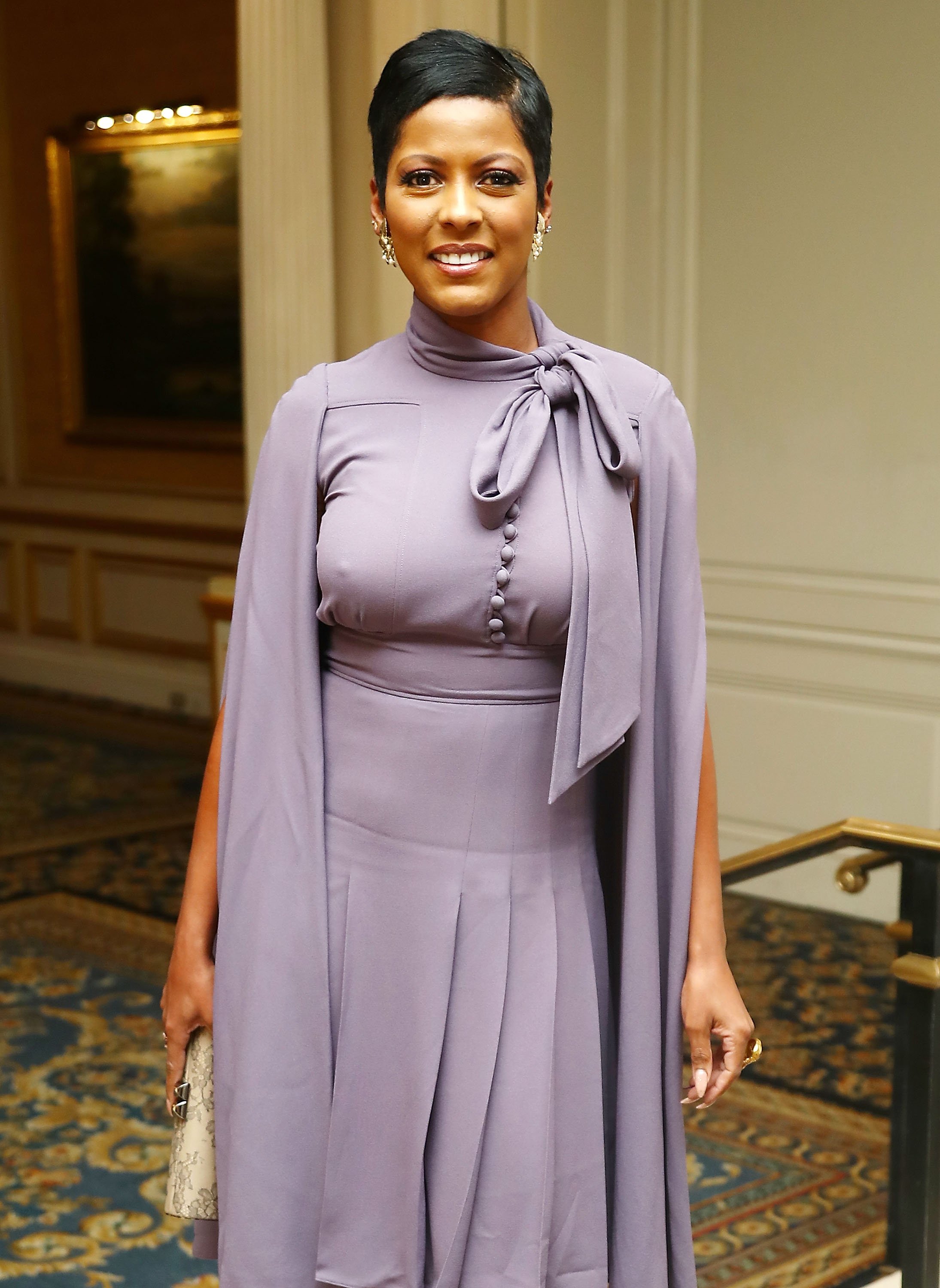 Tamron Hall attends the 11th annual Moving Families Forward gala in New York City on October 23, 2017 | Photo: Getty Images
Hall said she worried about the ridicule and name-calling her child might face. She then pointed to the country's first African-American president, Barack Obama, as an example.
Obama's mother is white while his skin is black. Conversely, Hall's son Moses is white while she is black. Hall is ready to talk more openly about that, and her IVF experience, on her upcoming show.
Halls' show will cover all topics
In fact, the show will cover a range of topics from motherhood, to fashion, to crime. WSBT reported that Hall intends to bring together a very diverse audience.
She explained that she gained lots of experience working at MSNBC, Investigation Discovery network, TLC, and hosted Macy's Fourth of July — all at the same time.
Hall may have several angles to approach television from, but her husband told her to just be herself, 100 percent. The music executive knows his wife's true self very well.
All about Steven Greener
After all, the pair knew each other for years before they began dating in 2017 and tied the knot in March 2018. Like Hall, Greener also had no kids before marriage and was on cloud nine when he became a father.
Greener, who is 52, was born in Los Angeles and though he's worked on big projects in Hollywood, he's a relatively private individual who has no social media presence.
From behind the scenes, he overlooks the likes of Cee Lo Green, Brandy, Fantasia, and Melissa Etheridge. He resides in New York with Hall and now with his four-month-old baby boy.
Please fill in your e-mail so we can share with you our top stories!