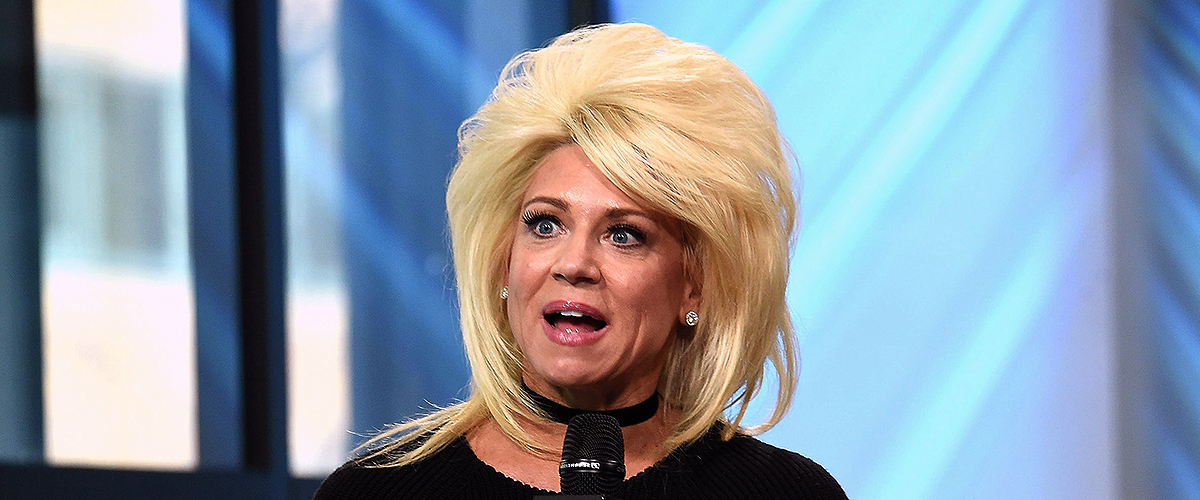 Getty Images
Theresa Caputo Appears on 'The Kelly Clarkson Show' and Makes an Audience Member Tear Up

Kelly Clarkson invited "Long Island Medium" star Theresa Caputo on to her show and things got really emotional for some of the audience members.
As we enter the second month of "The Kelly Clarkson Show," new talk show host Clarkson switched things up by inviting a medium to interact with those in her audience who lost loved ones.
Theresa Caputo, 53, was fully in her element when she spoke to at least three audience members and drew two of them to tears. She shared the clip in a post found below.
One man almost choked up on "The Kelly Clarkson Show"
In a moving segment, Clarkson, 37, watched as her guest Caputo spoke to a man in the crowd about his friend, a Sheriff's officer, who had passed away. Sadly, he died instantly from a gunshot.
Before the man went on, Caputo immediately asked if a sort of memorial was set up to honor the man. She said she saw a part of a town with trees, benches, and a large plaque.
As she spoke, the man began crying, overwhelmed by what he was hearing. Caputo talked about how the deceased person was aware that his friend was thinking of him and didn't want him to stop.
"He is so happy and he knows and he wants you to remember him every day of his life," she told the audience member. She then offered her condolences.
Another one was also drawn to tears
Right away, Caputo moved onto another audience member, but the woman was not as affected by her words. The medium subsequently "piggy-backed" the message from "spirit" to someone else.
This time, the other woman got emotional as well as Caputo described feelings of anger and sadness because the person's sister wouldn't be there for certain big events in her life.
As the woman began tearing up, Caputo walked up to her. At a certain point, her voice got a little choked up as well. She reassured the woman that though she doesn't know how she feels, "spirit" does.
Caputo wasn't always an expert at what she does
Caputo has been doing televised medium work for 13 seasons now on TLC. According to Insider, she charges $50 to $175 for each reading and donates it to charity.
Initially, Caputo didn't know she was a medium — and many still doubt she is — until she went to a spiritual healer and did classes with them for five years.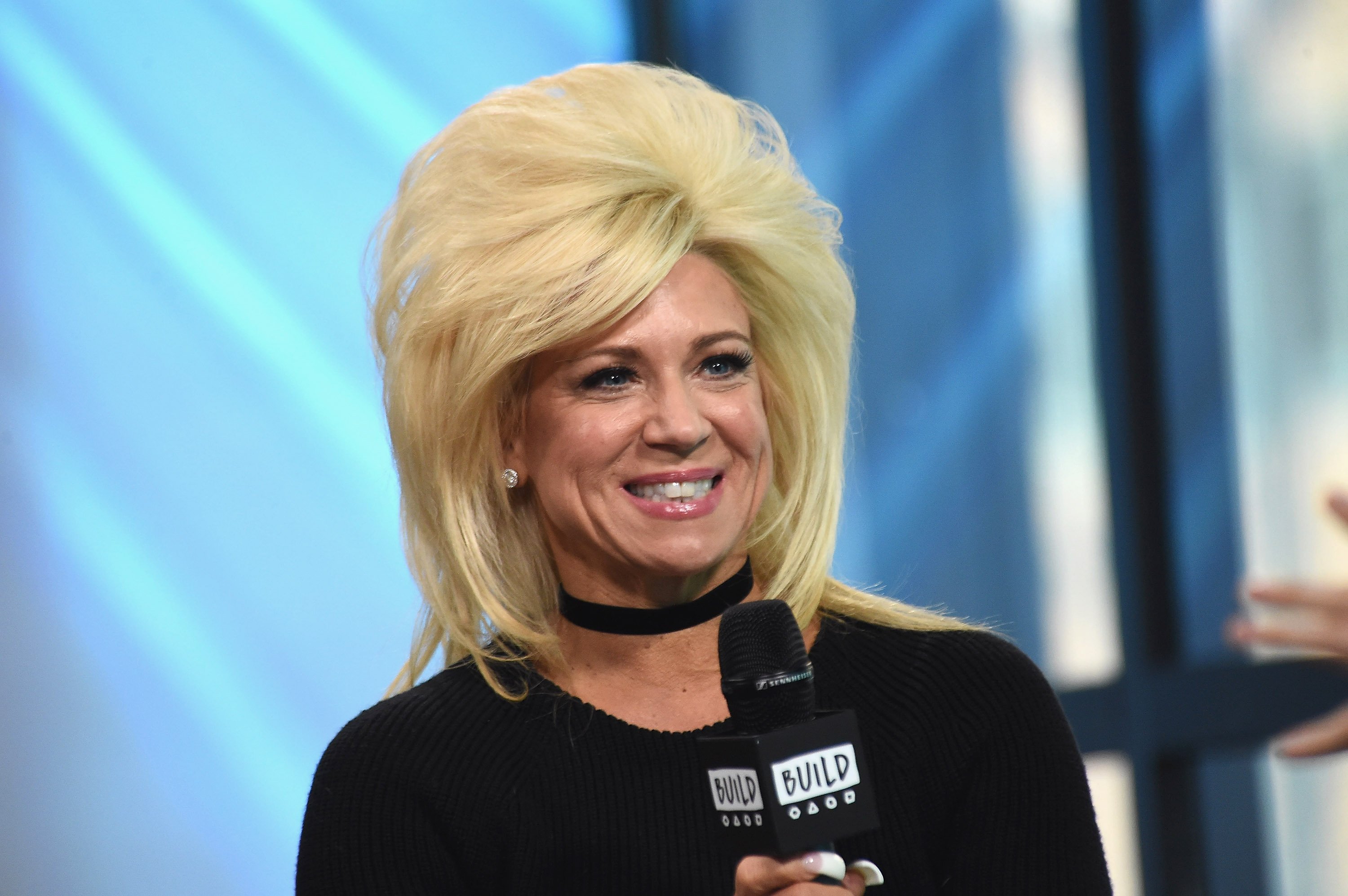 Theresa Caputo attendst he Build Series to talk about her show in New York City on March 16, 2017 | Photo: Getty Images
Caputo claimed though that she's been sensing "Spirit" since she was four. Her practice led to the release of three books about how to move on from the loss of loved ones.
In addition to her show, Caputo also does tours. She recently got divorced from Larry Caputo with whom she shares children Lawrence and Victoria.
Neither of her children inherited her gifts
Both kids were seen growing up through their mom's show, so they've gained some level of fame as a result. However, neither actually followed in Caputo's footsteps.
Victoria is reportedly a balayage specialist and a makeup artist in a Long Island salon. She runs her own business, called Hair by Victoria Caputo, after going to beauty school as a college dropout.
Brother Larry Jr. reportedly graduated from the College of Mount Saint Vincent but his current job is unknown. They're still touching lives, but in a much different way from their mom.
Please fill in your e-mail so we can share with you our top stories!