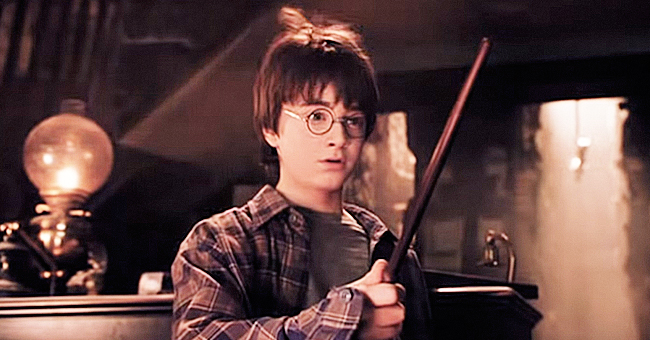 youtube.com/Movieclips Classic Trailers
'Harry Potter:' Meet Cast of the Beloved Film Franchise Then and Now

Twenty-two years have passed since Harry Potter became a world phenomenon. It was the first of the books where J.K. Rowling began the tale of an orphan, wizard, and talented boy, who ended up impacting an entire generation, which grew along with him.
In 2001, the first movie adaptation "Harry Potter and the Sorcerer's Stone" was released on the big screen. In this movie, a young team of actors found fame and others, not so young, reached high popularity.
In the following films of the franchise, we could see how these boys grew up before our eyes, and when the last film was released, there was a sense of loss. Some actors continued their careers and others are gone; let's see what happened to the cast:
DANIEL RADCLIFFE
Daniel was only eleven when he played Harry Potter for the first time and it seems like yesterday! At age 17, everyone was surprised when he assumed the Broadway role of a stable psychotic child in "Equus," which included a nude scene.
After finishing the saga, his first film was "The Woman in Black", then they do "What If," the not so successful "Victor Frankenstein," the acclaimed "Swiss Army Man," "Now You See M" sequel, the Broadway play "How to Succeed in Business Without Really Trying."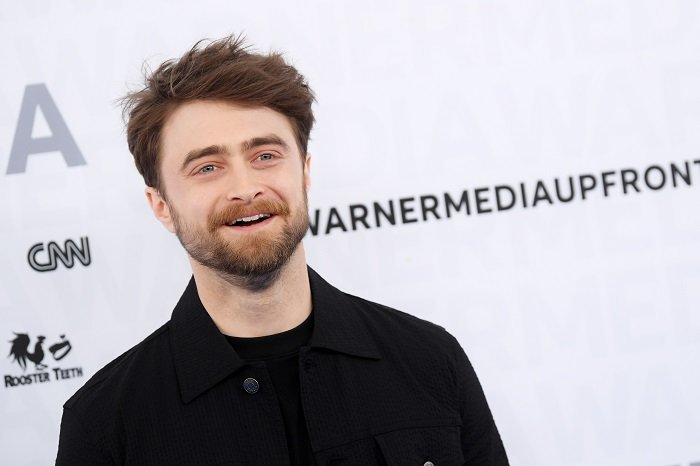 Daniel Radcliffe l Picture: Getty Images
He also had a part in the television series "A Young Doctor's Notebook" and the film about adventurer Yossi Ghinsberg, "Jungle," and the thriller "Escape from Pretoria" based on a true story.
EMMA WATSON
Another member of the main trio, her role as the intelligent Hermione led her to gain worldwide recognition with only 11 years. After 10 years of working on "Harry Potter," Emma continued her acting career, starring in films such as "My Week with Marilyn," "The Perks of Being a Wallflower" and "The Bling Ring."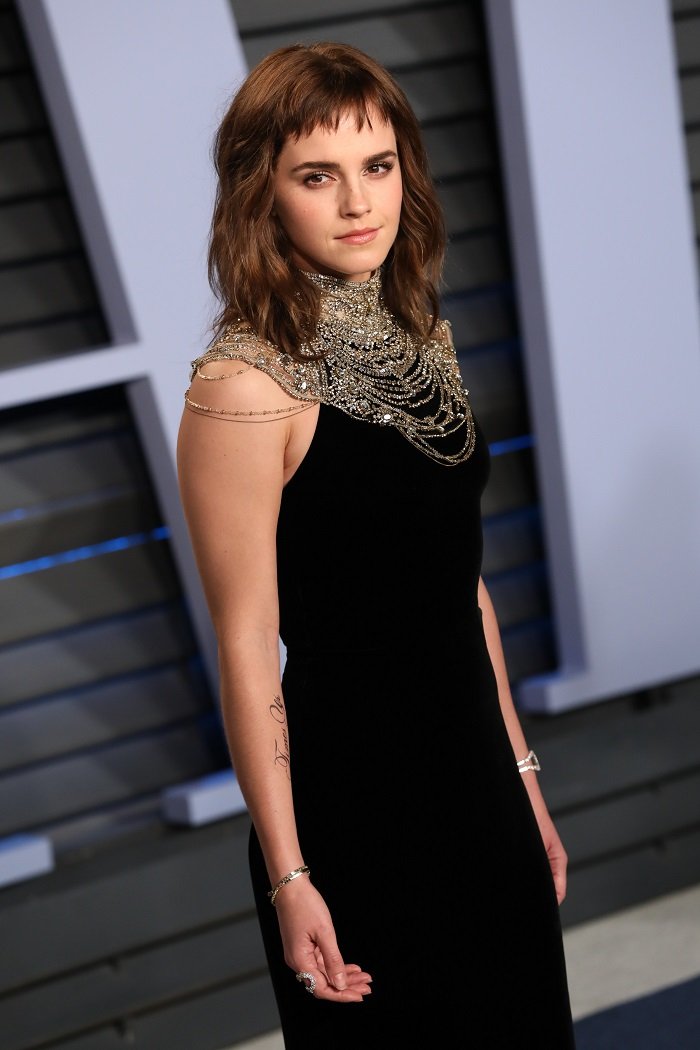 Emma Watson l Picture: Getty Images
Her next big role came when she was chosen by Disney as Belle for the live-action movie of "Beauty and the Beast." In addition to acting, Watson found time to graduate from Brown University in English Literature.
Watson will star in "Little Women" with Saoirse Ronan, Timothée Chalamet, Meryl Streep and Laura Dern. She also became an open activist for women's rights and created her own feminist reading club and a goodwill ambassador for UN women.
RUPERT GRINT
Rupert Grint got his role as Ron Weasley just like the rest of his teammates, at the age of eleven. Grint was recognized for his performance in the series to which he dedicated ten years of his life and launched him in a successful career as an actor.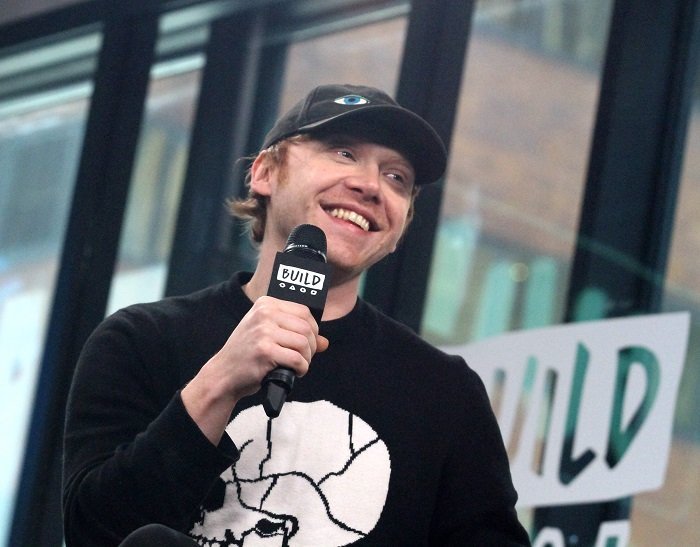 Rupert Grint l Picture: Getty Images
After the last "Harry Potter," he worked on "Into the White," "Moonwalkers," and "Countryman." He also participated in "Sick Note" for television with Lindsay Lohan, the remake of "Crackle's Snatch, "And in" The ABC Murders." He currently works on "Instruments of Darkness. "
TOM FELTON
Tom played the despicable villain that everyone loved to hate. Then, the actor played another villain in "The Planet of Apes." He also starred in "A United Kingdom" Lucius, an officer of the Roman army, in Risen. He won two MTV Movie Awards for Best Villain in 2010 and 2011.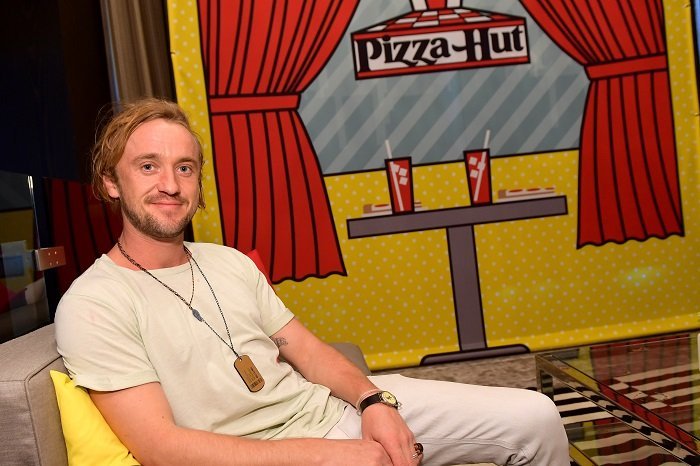 Tom Felton l Picture: Getty Images
Felton worked on television shows like "Murder in the First," and "The Flash." Tom is part of the Shakespeare Ophelia drama, with the role of Laertes. When he doesn't act, Felton sings and plays the guitar, and has 4 EPs that prove it.
BONNIE WRIGHT
When Bonnie started with the role of Ginny, her little interpretation did not seem to attract attention. However, as the story progressed and had greater participation, it was praised for its interpretation.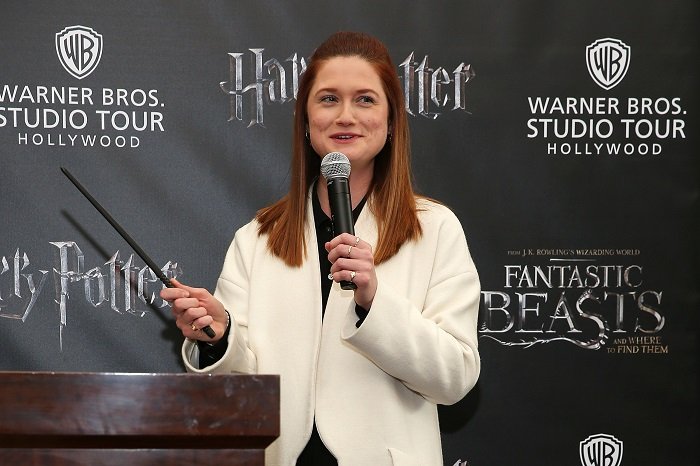 Bonnie Wright l Picture: Getty Images
By the end, Bonnie had not only achieved a name as an actress, but she also had a Bachelor of Arts degree from London's University of the Arts: London College of Communication. The actress has continued her career as an actress, and diversified modeling, directing and producing.
RALPH FIENNES
Before playing Voldemort, Fiennes was twice nominated for an Oscar for the "Schindler's List" and "The English Patient," which makes him one of the established actors who were part of "Harry Potter." He had recent voice roles in "Kubo and the Two Strings" and as Alfred in "The Lego Batman Movie."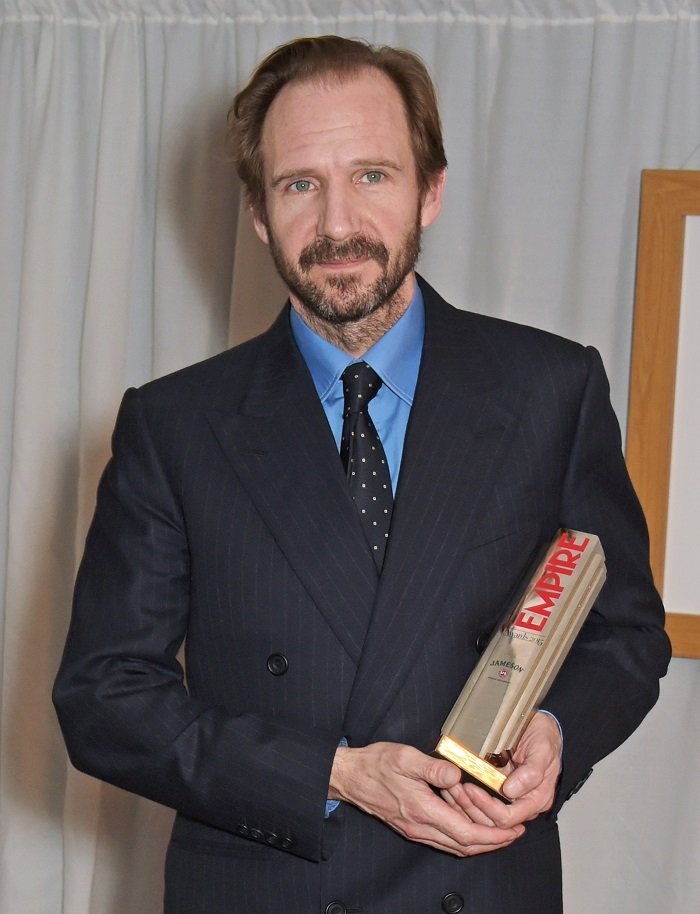 Ralph Fiennes l Picture: Getty Images
The actor landed a role in the 23rd James Bond movie, "Skyfall," as a replacement for M in subsequent films. He also starred in "The Grand Budapest Hotel," a performance that earned him the Golden Globe and BAFTA nomination. He is currently working on the 25th "Bond" movie among other projects.
RICHARD HARRIS
All Harry Potter fans know that Dumbledore's role was played by two actors, the first actor who played it was Richard Harris; who did it in "Sorcerer's Stone" and "Chamber of Secrets" before his death in 2002. Before playing Dumbledore, Harris had roles in several classic films, including "Camelot," "Unforgiven," and "Gladiator" from 1967.
MICHAEL GAMBON
Michael Gambon continued with the paper from 2004 until the last delivery. Gambon rejected the role of James Bond in 1970, but achieved recognition with "The Singing Detective," as President Lyndon B. Johnson in "Path to War" and "The Life Aquatic."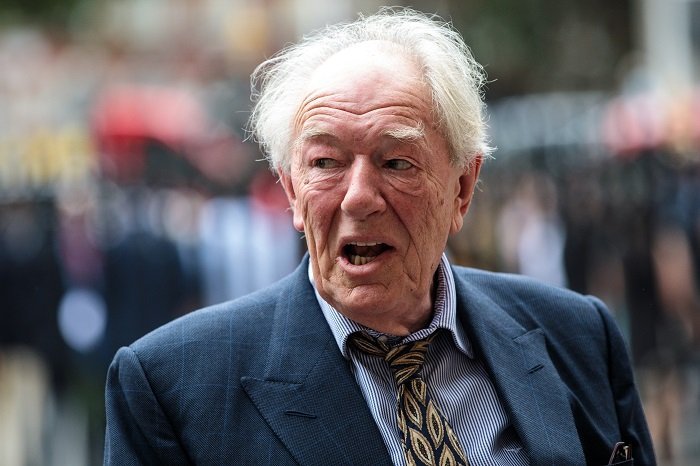 Michael Gambon l Picture: Getty Images
ALAN RICKMAN
His interpretation as the potions teacher Severus Snape is considered one of his best performances. However, Rickman was a prominent theater actor and a consecrated film actor when Rowling chose him as part of the "Harry Potter."
The actor was the villain in the first movie "Hard to Die" with Bruce Willis, a role that was his first participation on the big screen. He also worked on "Sense and Sensibility," "Robin Hood: Prince of Thieves" and "Dogma." Unfortunately, Rickman died of cancer in 2016.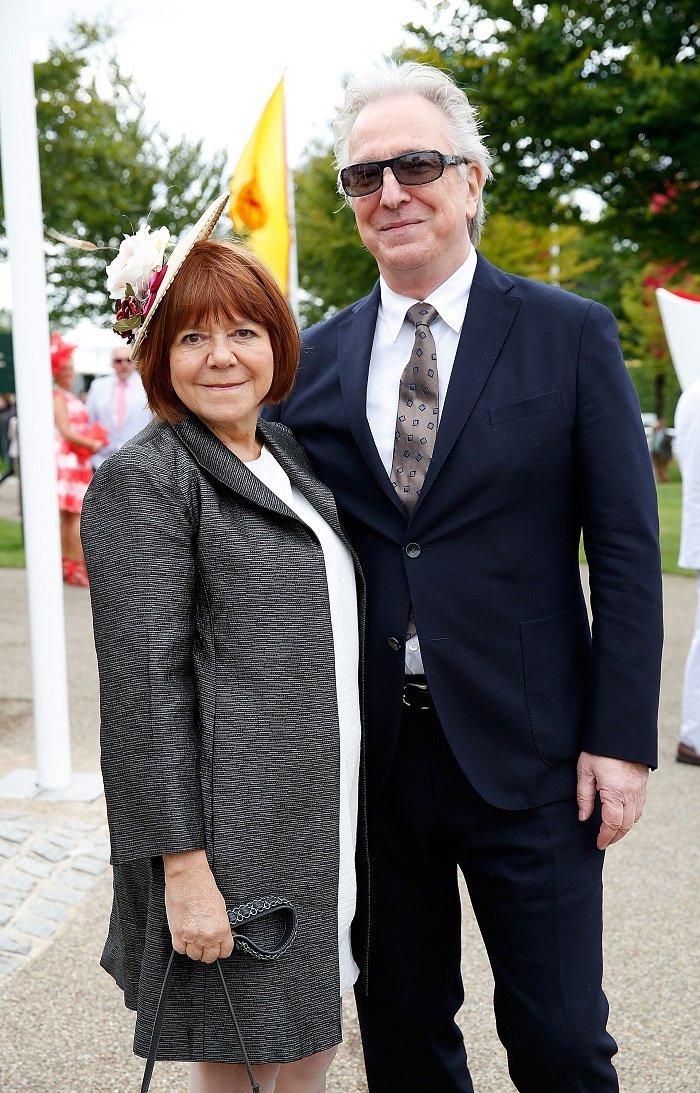 Alan Rickman and wife l Picture: Getty Images
MAGGIE SMITH
When Maggie played Minerva McGonagall she was one of the most famous British actresses, and this role made her known to the new generations who might not know about her. And he hasn't stopped working: "The Best Exotic Marigold Hotel," "Quartet," "The Old Lady," "The Lady in the Van" and the acclaimed television series "Downton Abbey."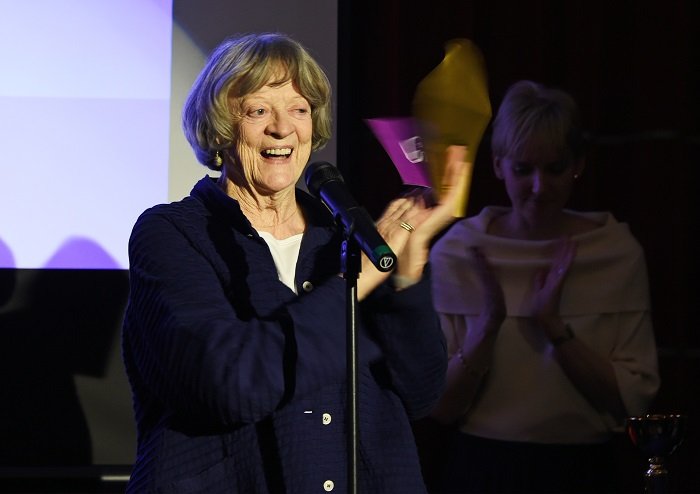 Maggie Smith l Picture: Getty Images
GARY OLDMAN
The actor has had an outstanding career participating in films such as "JFK: Open Case," "Dracula of Bram Stoker," "Fifth Element," "Batman Begins," "The Dark Knight," "Tinker Tailor Soldier Spy," "The Dark Knight Rises, "and" Darkest Hour."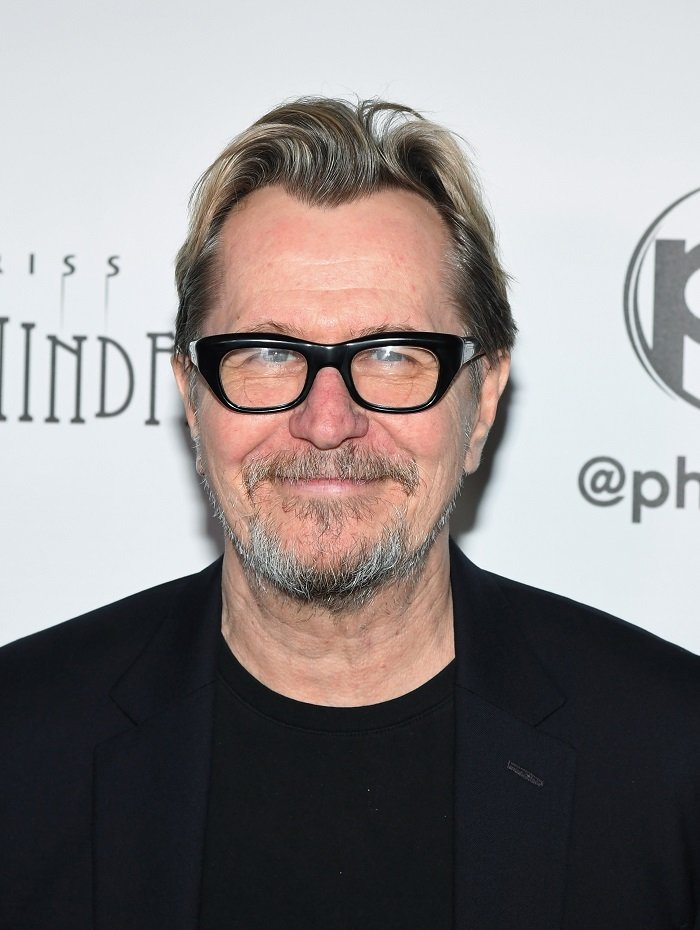 Gary Oldman
He has received, among other awards, three BAFTA, a Saturn Award, a Golden Globe and an Oscar for best actor for his role as Winston Churchill in "Darkest Hour." As a funny fact, while filming Harry Potter, he also worked on "The Dark Knight."
HELENA BONHAM CARTER
This actress has been characterized by her roles in dark and fantasy films, especially her husband Tim Burton. When he joined the cast of Harry Potter, he fit in perfectly with the rest of the team.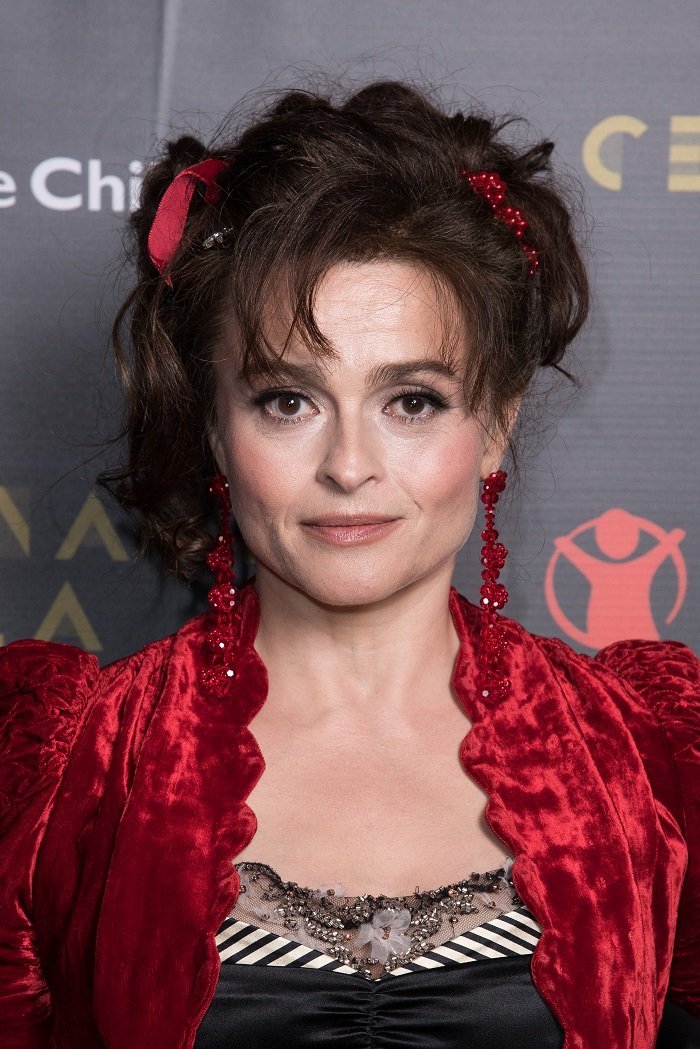 Helena Boham Carter l Picture: Getty Images
After Harry Potter, she has continued with similar roles as "Dark Shadows," "Les Misérables" and in Disney films "The Lone Ranger," "Cinderella" and "Alice Through the Looking Glass." She now works on "The Crown," as Princess Margaret.
EVANNA LYNCH
Evanna Lynch had no experience as an actress before playing Luna Lovegood. She was a fan of books as a child and wrote many letters Rowling, in the audition for the role of Luna, was chosen from 15,000 girls.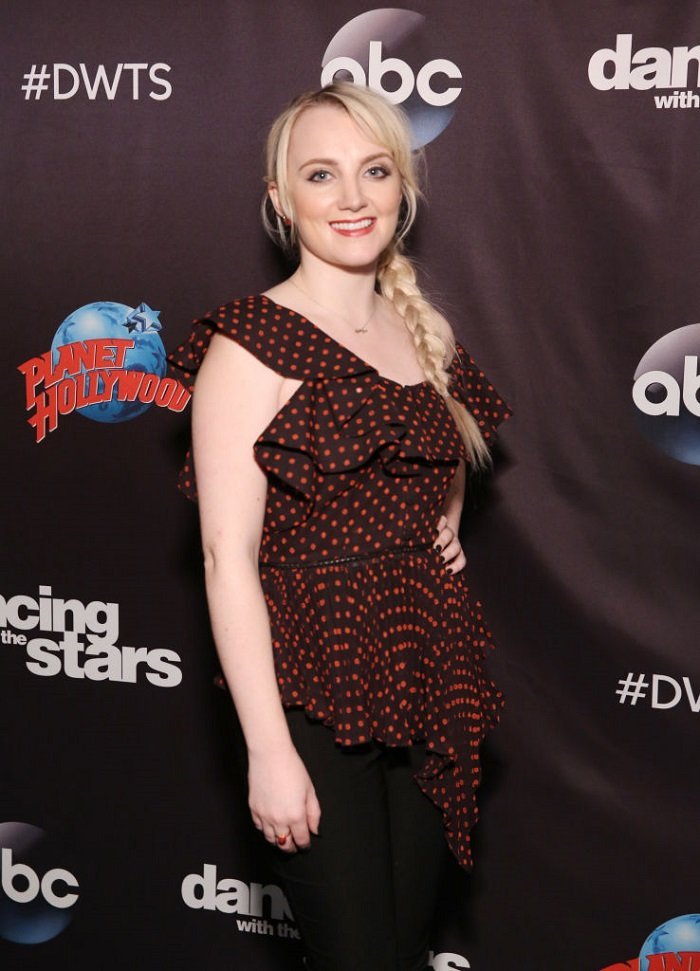 Evanna Lynch l Picture: Getty Images
After "Harry Potter" ended, Lynch took part in several films, such as "My Name Is Emily," where he starred, also in "Danny and the Human Zoo." In 2018, Evanna competed in season 27 of "Dancing with the Stars," where he reached the end.
Although the magic continues with the prequels "Fantastic Beasts and Where to Find Them," "Crimes of Grindelwald" and the theatrical production "Harry Potter and the Cursed Child," fans of the series do not stop feeling nostalgic for the beloved characters that made them live the most exciting adventures for 10 years.
Please fill in your e-mail so we can share with you our top stories!