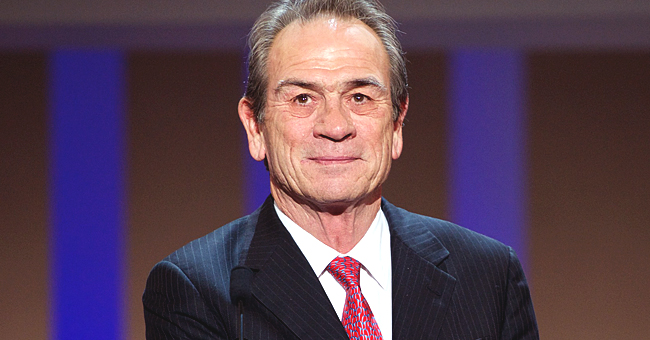 Getty Images
Tommy Lee Jones: 15 Little Known Facts about the 'No Country for Old Men' Actor
The Academy Award winner is not your typical Hollywood star, and while you have probably seen him in more than one hit movie for decades, there is a lot about his life that you might have never heard of.
73-year-old Tommy Lee Jones earned the praise of the film industry (and a Best Supporting Actor Academy Award) with his role as a villain in 1993's "The Fugitive," opposing Harrison Ford, and ever since then, he has had a brilliant career.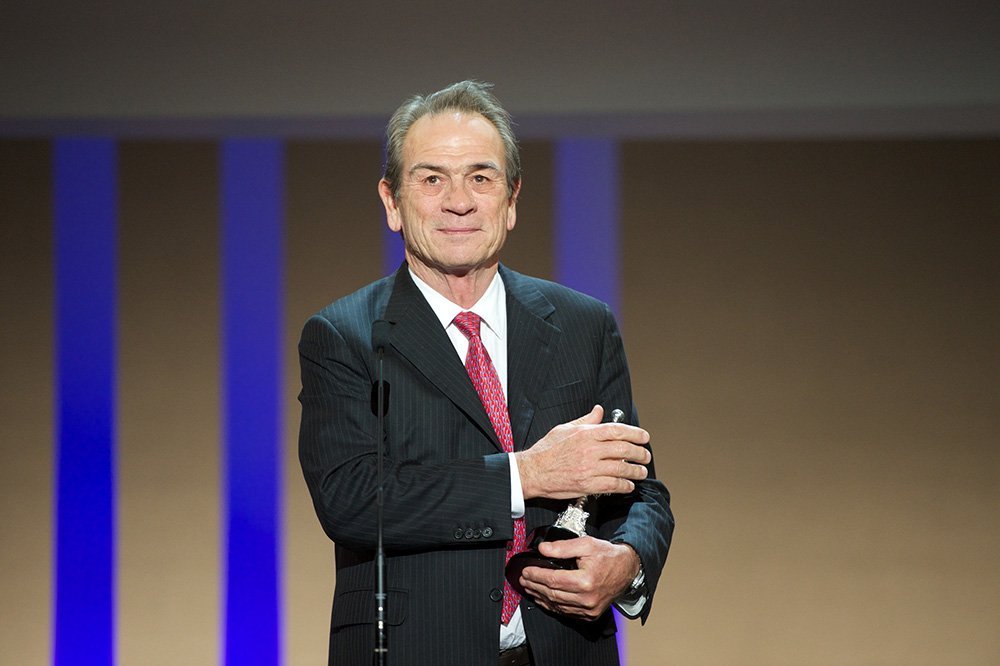 Tommy Lee Jones. I Image: Getty Images.
Long are the days when he starred in a soap opera, with Jones having grown to be one of the most respected character actors of the big screen, but even when he is not in the spotlight, he is quite an interesting individual.
Here are some facts about the "No Country For Old Men" star that prove that he is one of a kind.
BIG IN JAPAN
Jones has achieved an iconic status in Japan that is unparalleled with the appreciation his fellow countrymen give him. The actor has been appearing on hilarious Boss coffee ads in the Asian country since 2006.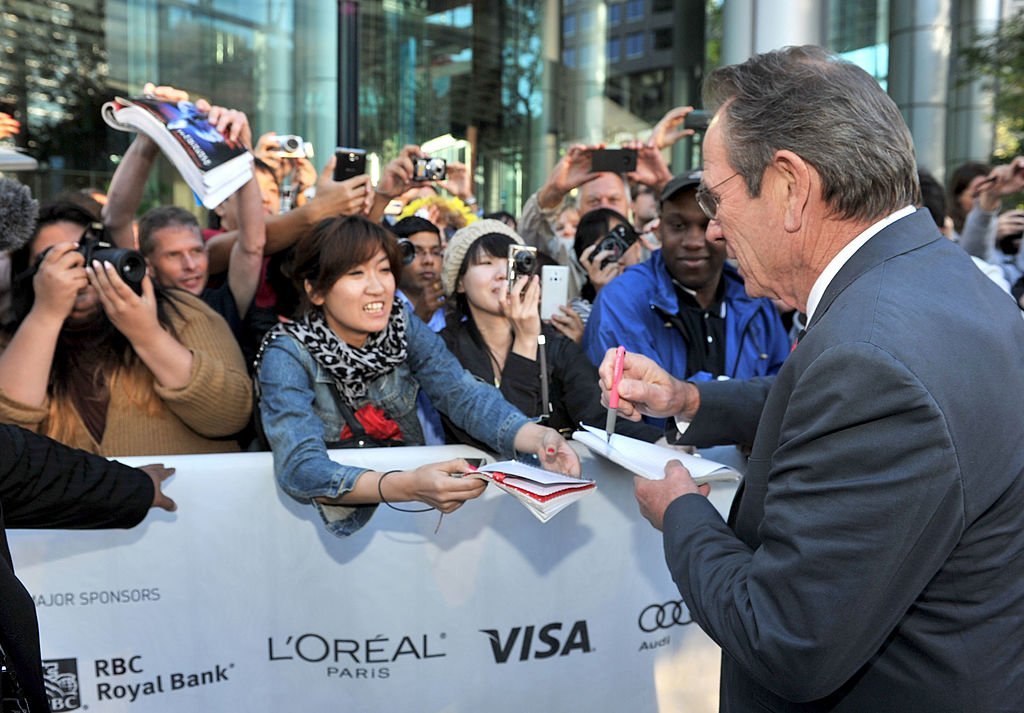 Tommy Lee Jones signing autographs. I Image: Getty Images.
In the immensely popular ads, Jones interprets a confused alien that tries out different jobs to try to understand Japanese culture.
As a sign of gratitude and empathy, Jones was the only foreigner featured in a music video with Japanese celebrities attempting to raise the spirits in the country following the 2011 earthquake and tsunami.
HE LOVES POLO
At this point in his life, Jones' second passion is polo. He is an avid polo player that breeds and trains horses. The star owns ranches in his native Texas as well as in Florida and Argentina.
"I think polo's the finest thing that a horse and a man can do together," Jones, a man of few words, told The Global Mail's Johanna Schneller about it once.
CO-STARS
Jones has much to add to any movie he is working in, but sharing the film set with him can be a challenging experience for other actors, as his former co-star Jim Carrey once shared.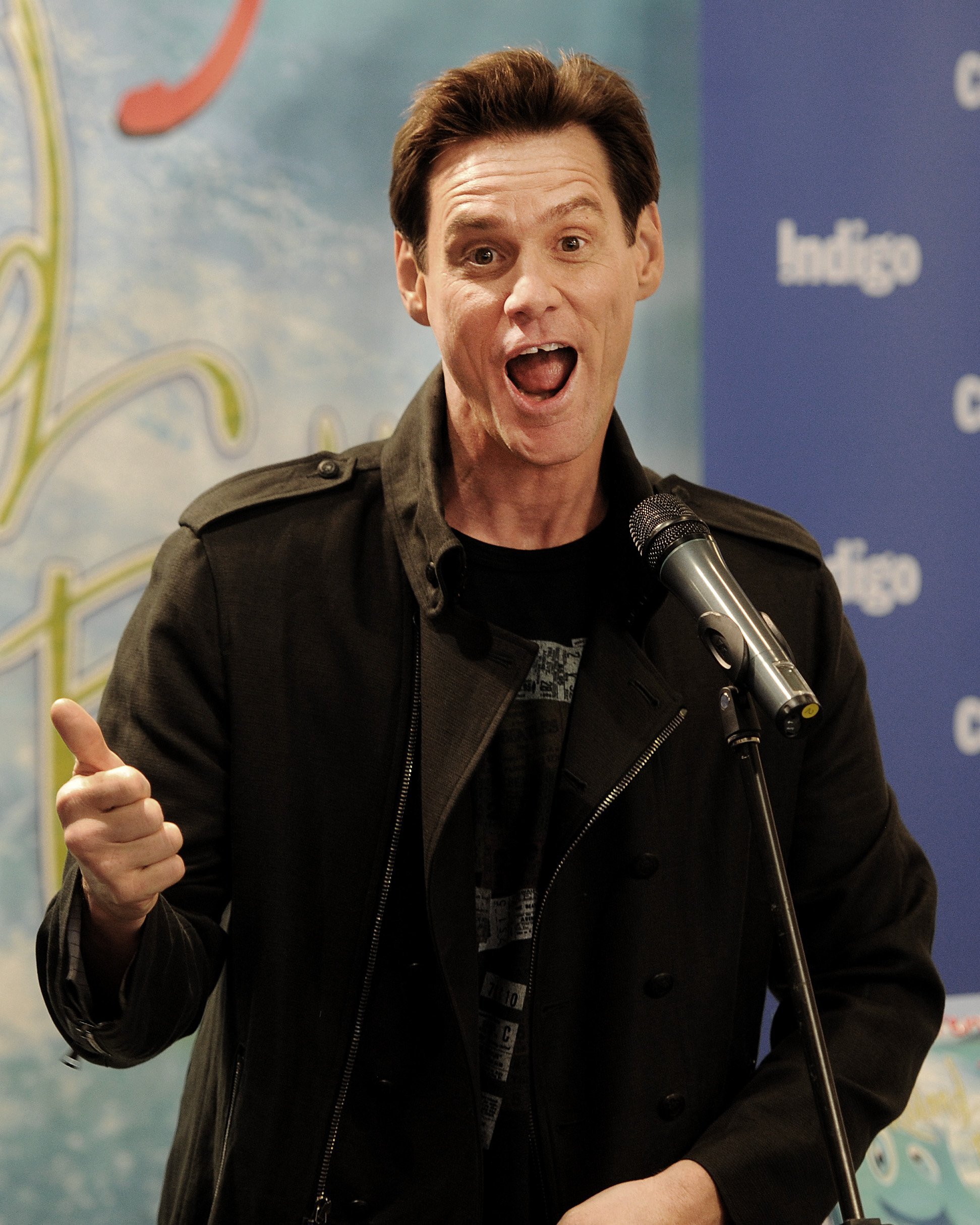 Jim Carrey. I Image: Getty Images.
The actor played The Riddler in 1995's "Batman Forever," on which Jones played Two-Face. In an interview with Howard Stern, Carrey recalled the time when Jones told him how he felt about him at a restaurant.
"He got kind of shaking and hugged me and said, 'I hate you. I really don't like you.' And I was like, 'Wow, okay, what's going on, man?' And he said, 'I cannot sanction your buffoonery,'" the "The Mask" star said.
IMPROVISED LINES
As rumor has it, some of the most famous lines Jones has uttered have not been scripted. The actor famously ad libbed the "I don't care!" line in 1993's "The Fugitive" in reply to Harrison Ford's character claiming that he didn't kill his wife.
Jones seems to have known what he was doing, for his performance in the film earned him his only Academy Award to date.
Others of his improvised lines were the one about "Saturday morning cartoons" in "Under Siege" (1992) and the revealing speech his character John Neville gives at the end of "Eyes of Laura Mars" (1978).
LOVE STORY WAS PARTIALLY BASED ON HIM
Writer Eric Segal, author of the book 1970 "Love Story" which was later adapted into a film, revealed in 1997 that the hero of the story, Oliver Barrett, was half-modeled after Jones.
Even though Jones didn't get to play the character, he landed his first movie role in the film as Oliver's roommate Hank.
A DIFFICULT MAN TO INTERVIEW
Jones is known among journalists and hosts for being a difficult subject to interview, since he has a lot of topics that he is not willing to address whatsoever.
Actually, just asking him something he finds uninteresting can lead to an awkward situation, since he is reportedly not afraid of speaking his mind about it.
To be honest, he just doesn't enjoy doing interviews, and he is so hard with interviews that he once reportedly made a GQ reporter cry by criticizing her and her questions.
HARVARD
Jones attended the prestigious Harvard University, from which he graduated as a Bachelor of Arts in English with honors in 1969. In there, he also discovered his talent as a football player, playing for the college league.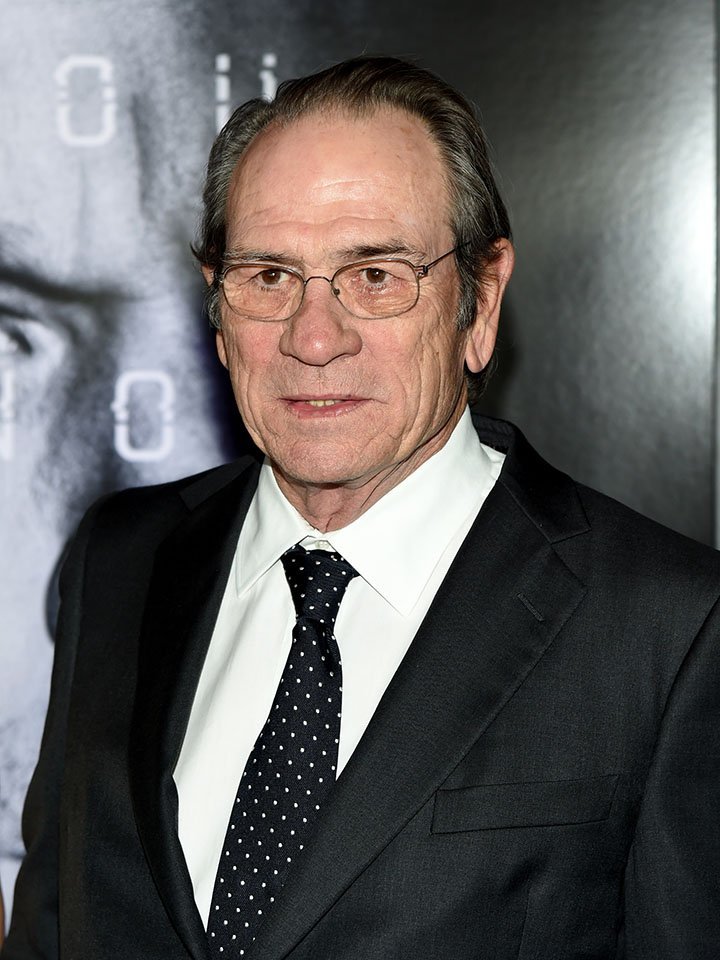 Tommy Lee Jones. I Image: Getty Images.
During his time at Harvard, Jones was undecided between pursuing a sports career and becoming a professional actor. But by the time he graduated, he had made up his mind and move to New York City.
AL GORE
As a student at Harvard, Jones shared his dorm room with then-future vice president of the US, 71-year-old Al Gore. In fact, Gore was the other half of the inspiration Segal used to write "Love Story," as he met them in 1968.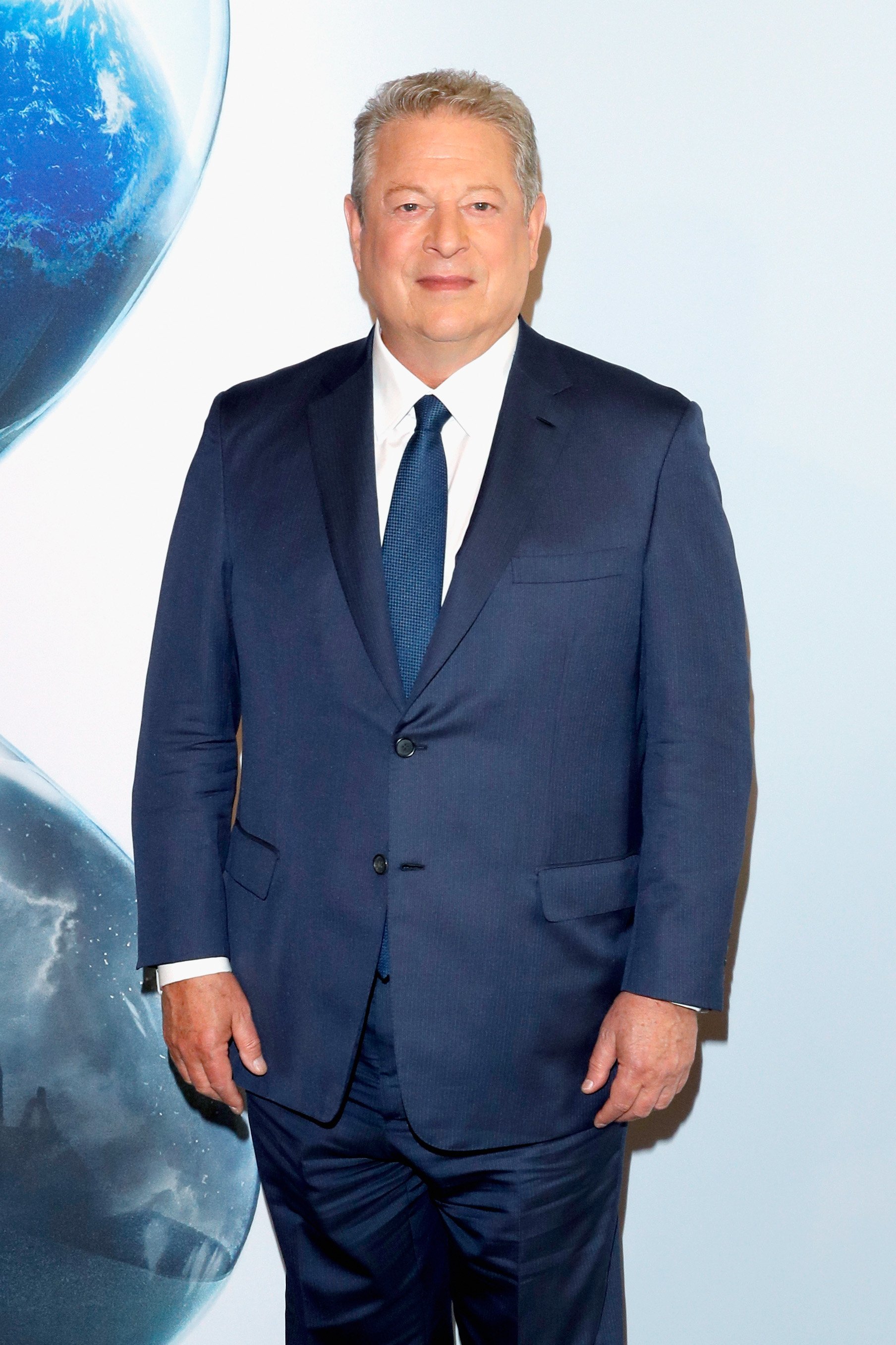 Former Vice President Al Gore. I Image: Getty Images.
Jones remained friends with Gore, and in 2000 he publicly supported the Senator in his running for president of the US, which Gore ultimately lost to George W. Bush.
ACTING LESSONS
After graduating from Harvard and already focused on what he wanted to do with his life, a young and confident Jones considered he didn't need any acting lessons in order to make it in the entertainment business.
Against all odds, within ten days of his graduation, and just moving to New York City, Jones got himself an agent and a part in Broadway's "A Patriot for Me," which earned him a place in "Ripley's Believe It or Not."
THE HOMESMAN
In 2014, Jones released his second film as a big-screen director, "The Homesman" which received critical acclaim and earned Jones a nomination for the Palme d'Or at the Cannes Film Festival.
Despite his reputation as a real-life cowboy, Jones explicitly wanted to make the opposite of a western film as we know it, but as much as he wanted to portray complex female characters, he refused to the label of "feminist" for the film.
"It would not be unfair to call [the movie] that but I'm not looking for labels," he told The Guardian. In fact, he wouldn't accept his film to be label as a Western either.
MARRIAGES
Jones has been married three times. His first wife was actress/writer Katherine Larder, from 1971 to 1978. Then he was married to Kimberlea Cloughley from 1981 to 1996, sharing children Austin and Victoria with her.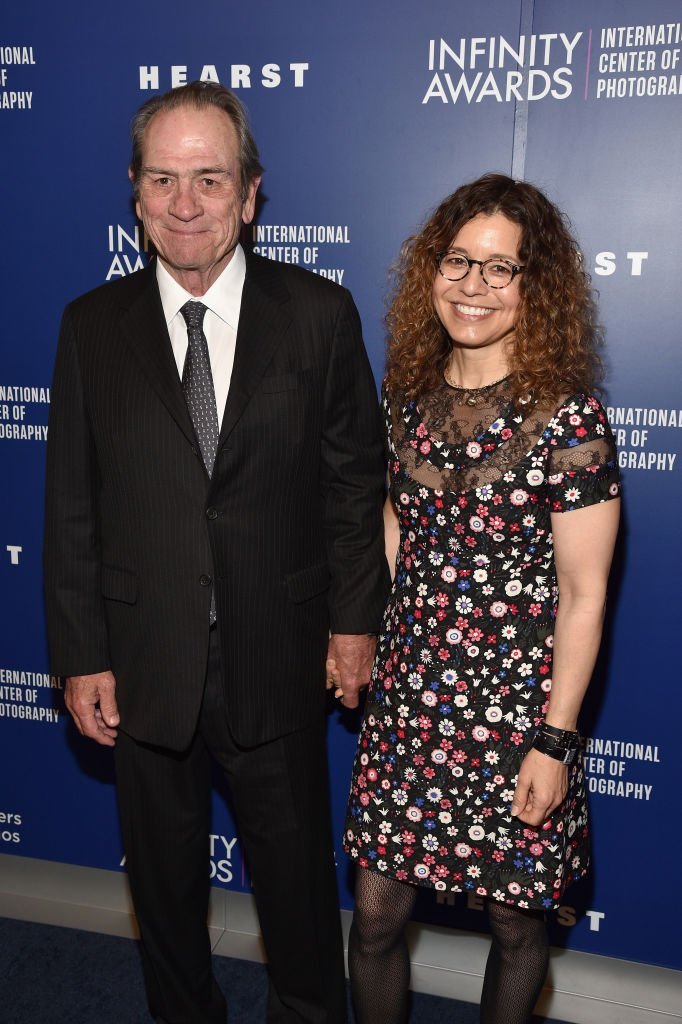 Tommy Lee Jones and his third wife Dawn Laurel-Jones. I Image: Getty Images.
The actor has been married to photographer Dawn Laurel since 2001, when they finally tied the knot after years of dating.
HE SPEAKS SPANISH
Being born and raised in San Antonio, Texas, right across the border from Mexico, and after years of raising horses and cattle in Argentina, it is not surprising that Jones is fluent both in English and Spanish.
Although his bilingual condition hasn't been exploited much in his career, he does speak Spanish in the 2005 film he directed and starred in "The Three Burials of Melquiades Estrada."
LAURA BUSH
Before winning a scholarship to attend Harvard University, Jones went to school at the Midland Lee High School at the same time than former first lady Laura Bush, then known as Laura Welch.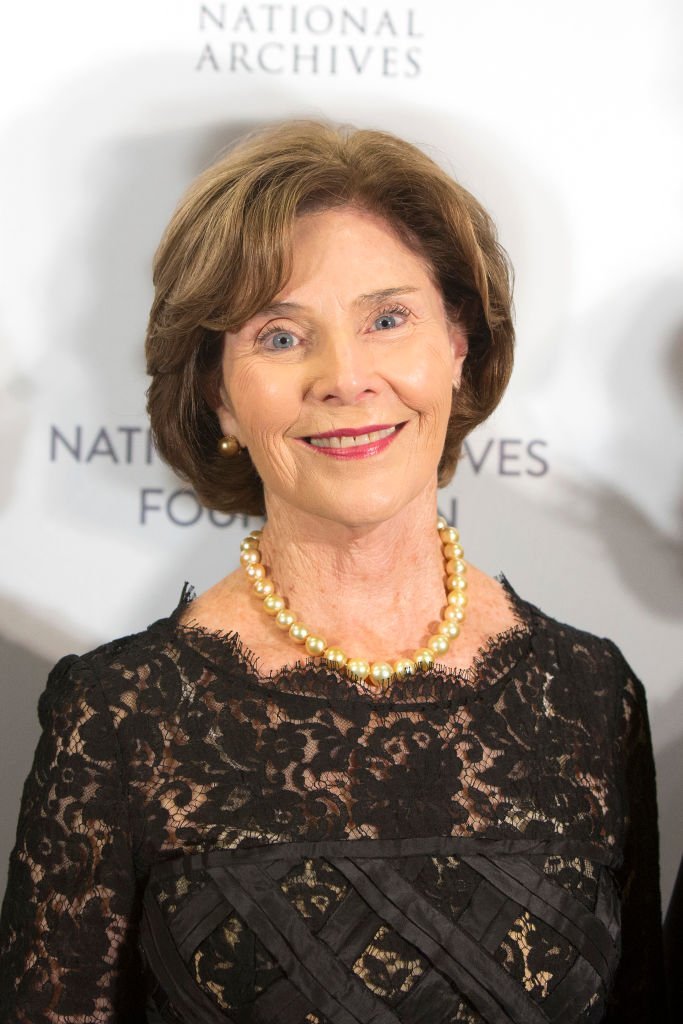 Former First Lady Laura Bush. I Image: Getty Images.
Jones later graduated from St. Mark's School in Dallas, while Bush remained in Midland Lee High School until her graduation in 1964.
A REAL COWBOY
Jones is a real-life cowboy who owns a 3000-acre ranch in Texas and likes to spend as much time as possible around horses, and this is why he puts so much passion into playing cowboys for the big screen.
The actor was proud to be inducted in the Texas Cowboy Hall of Fame in 2009, alongside fellow actor Barry Corbin, who shared the screen with Jones in 2007's "No Country for Old Men."
"This might be the first time that I've taken an award personally. This is the first time in all my long years of award-winning that I wish my granddad could be here," the star said when accepting the award.
A STYLISH MAN
Jones might be a tough cowboy, but it doesn't mean that he doesn't indulge in some luxuries proper of a Hollywood star as successful as himself.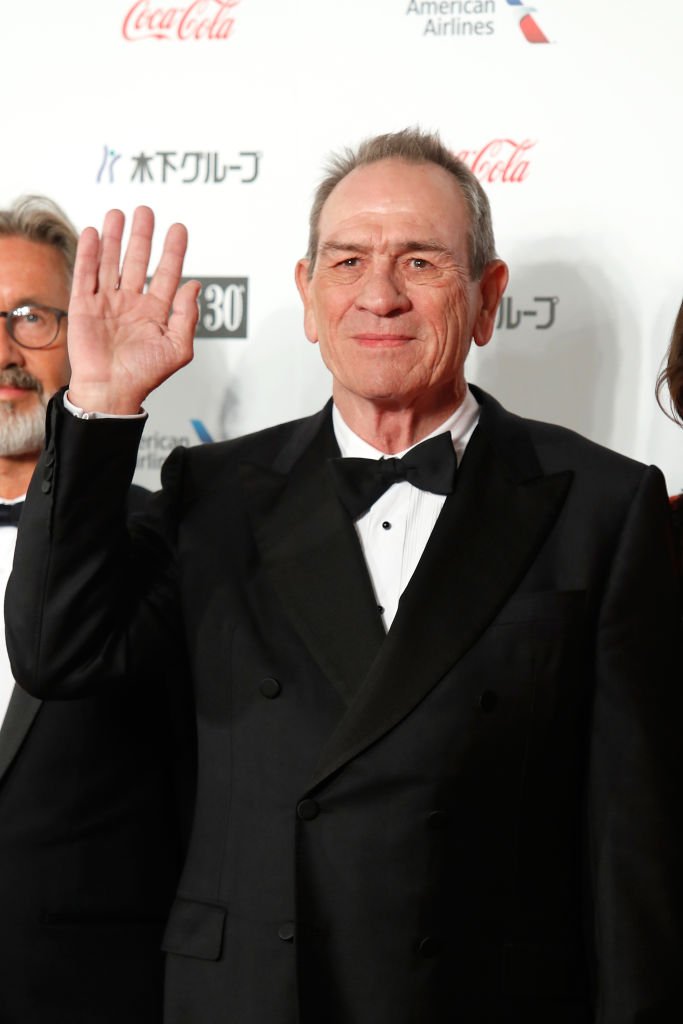 Tommy Lee Jones. I Image: Getty Images.
He has admitted his weakness for designer's suits, and he is happy to share that he has a tailor in the famous Savile Row in London.
"I'm kind of pleased with myself that I've got a tailor on Savile Row. I'm 68 years old. I deserve it," the actor told The Guardian in 2014.
Please fill in your e-mail so we can share with you our top stories!