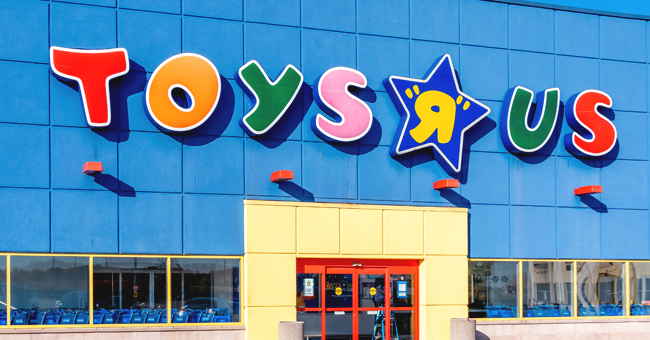 Shutterstock.com
Toys 'R' Us Is Coming Back Just in Time for Christmas with the Help of Former Rival Target
The famous retail toy chain, Toys "R" Us is making its way back to the toy retail industry in time for the festive season, and is doing that with the help of one of its former rivals, "Target."
Customers of Toys "R" Us would be delighted with the news of its reemergence after a long absence, thus making it possible for them to shop from the retail toy chain once more.
The website of Toy "R" Us was recently relaunched, though it only redirects shoppers to the store's former rival, Target, to complete their purchase.
TOYS "R" US AND TARGET WILL NOW WORK HAND IN HAND
Parent companies of both retail toy chains made a joint statement announcing their partnership in running the website of Toy "R" Us.
This partnership is vividly seen with a visit to the newly relaunched website. Once there, a visitor would see toy reviews, a list containing the latest toys and trending games, as well as information about "Do It Yourself" activities for children.
However, if the visitor wishes to buy a toy of interest and clicks on the particular gadget, they are immediately redirected to the page where that item is sold on Target's website to finish the purchase.
WHAT TARGET STANDS TO GAIN FROM THE DEAL
A release by Nikil Nayar, Target's senior vice president of merchandising summarized the goal of the partnership;
"Target's leadership in toys, digital and fulfillment are an unbeatable platform for Toys 'R' Us to reconnect with their fans while we introduce them to the ease and convenience of shopping at Target."
He went on to say that the partnership enables Target to serve more toy shoppers, drive new growth, and extend their leadership in the world of toy retail.
WHAT DOES THE DEAL MEAN FOR TOYS "R" US?
The former toy retail powerhouse filed for bankruptcy in 2017, laying off about tens of thousands of its workers. The following year saw it close up all of its stores in the US and the UK.
The news of its relaunch would have shocked many of its customers because Target was Toy "R" Us's rival before its unfortunate downfall.
However, analysts believe the new deal between the two retail stores only confirms that Toy "R" Us is dead as a retailer, as it is only serving as an influencer for Target with their partnership.
Hence, it would only have a small percentage of each sale made after driving sales to Target through the relaunched website. The new partners did not, however, give any financial details of their new deal.
Please fill in your e-mail so we can share with you our top stories!