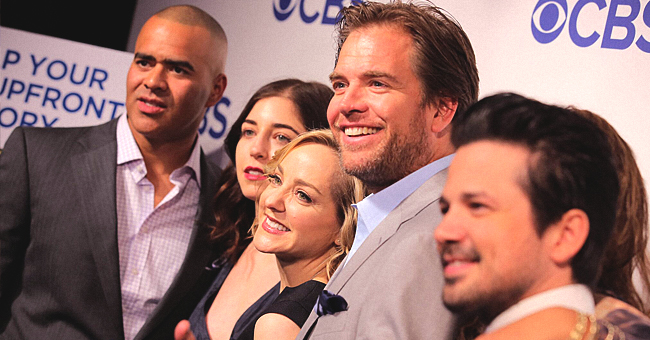 Getty Images.
'Bull' Cast: Meet Their Real-Life Partners

Inspired by Dr. Phil McGraw's early career, "Bull" premiered in 2016 and became a popular staple on television during its four seasons-and-counting on the air.
With Michael Weatherly leading the cast as the bashful and brilliant Dr. Jason Bull, he learns what makes people tick by using a combination of technology, intuition, and psychology. Thankfully, none of that was needed when we looked into the main cast members' real-life love lives.
MICHAEL WEATHERLY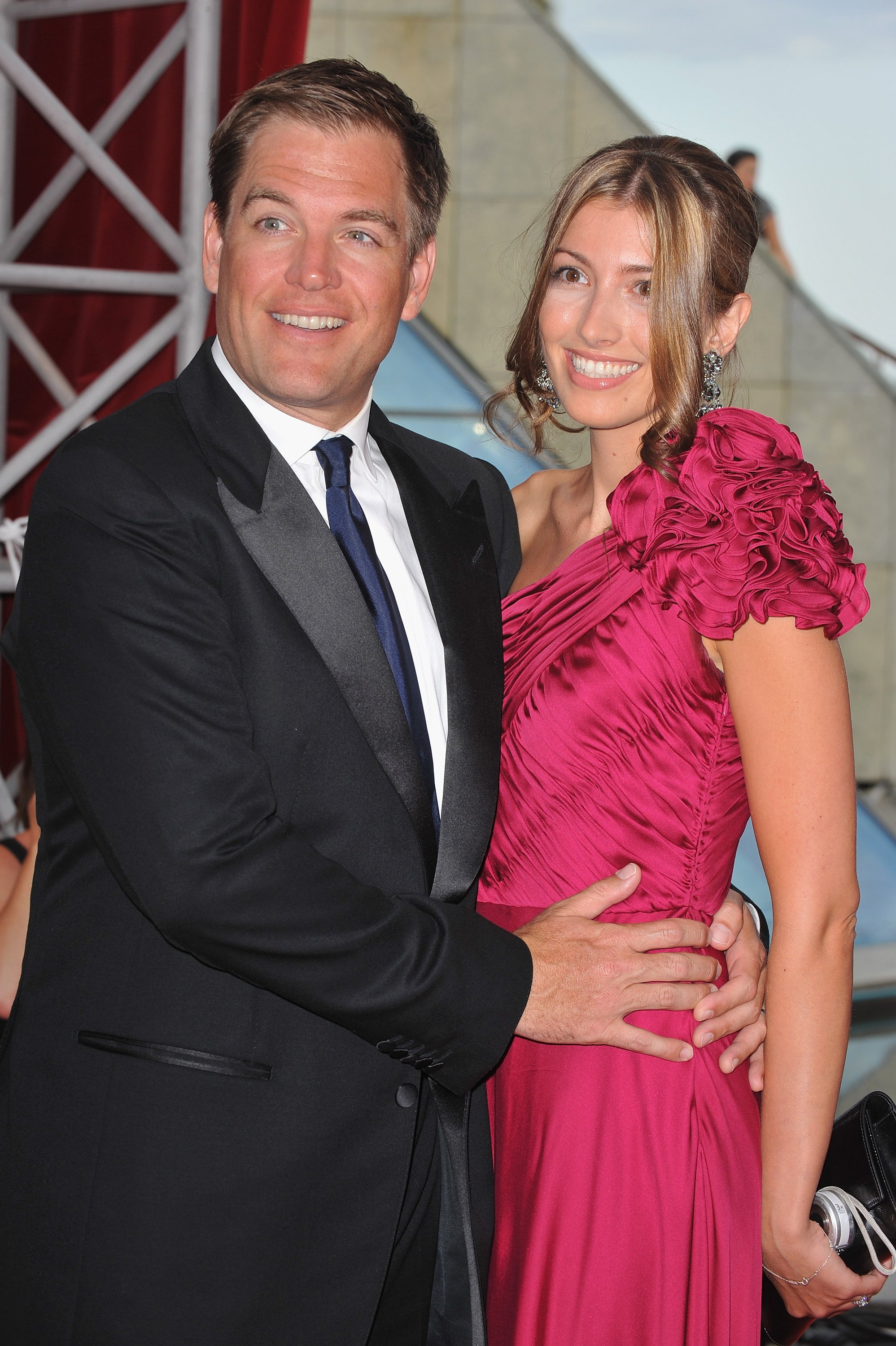 Michael Weatherly and his wife Bojana Jankovic arrive at the Closing Ceremony of the 2010 Monte Carlo Television Festival held at Grimaldi Forum on June 10, 2010, in Monte-Carlo, Monaco. | Source: Getty Images.
Where Michael Weatherly's character, Jason Bull, hardly makes an effort to take care of himself, the actor has a wife and two children in real-life that he takes care of and loves.
His wife, Bojana Jankovic, is an award-winning physician and has double board certification in integrative and internal medicine. The couple met when Michael accompanied friends to a bar in Vancouver in 2007, and the sparks flew from the moment they laid eyes on each other.
The couple married on September 6, 2009, in Los Angeles, and have since welcomed two children, their daughter Olivia, and their son, Liam.
FREDDY RODRIGUEZ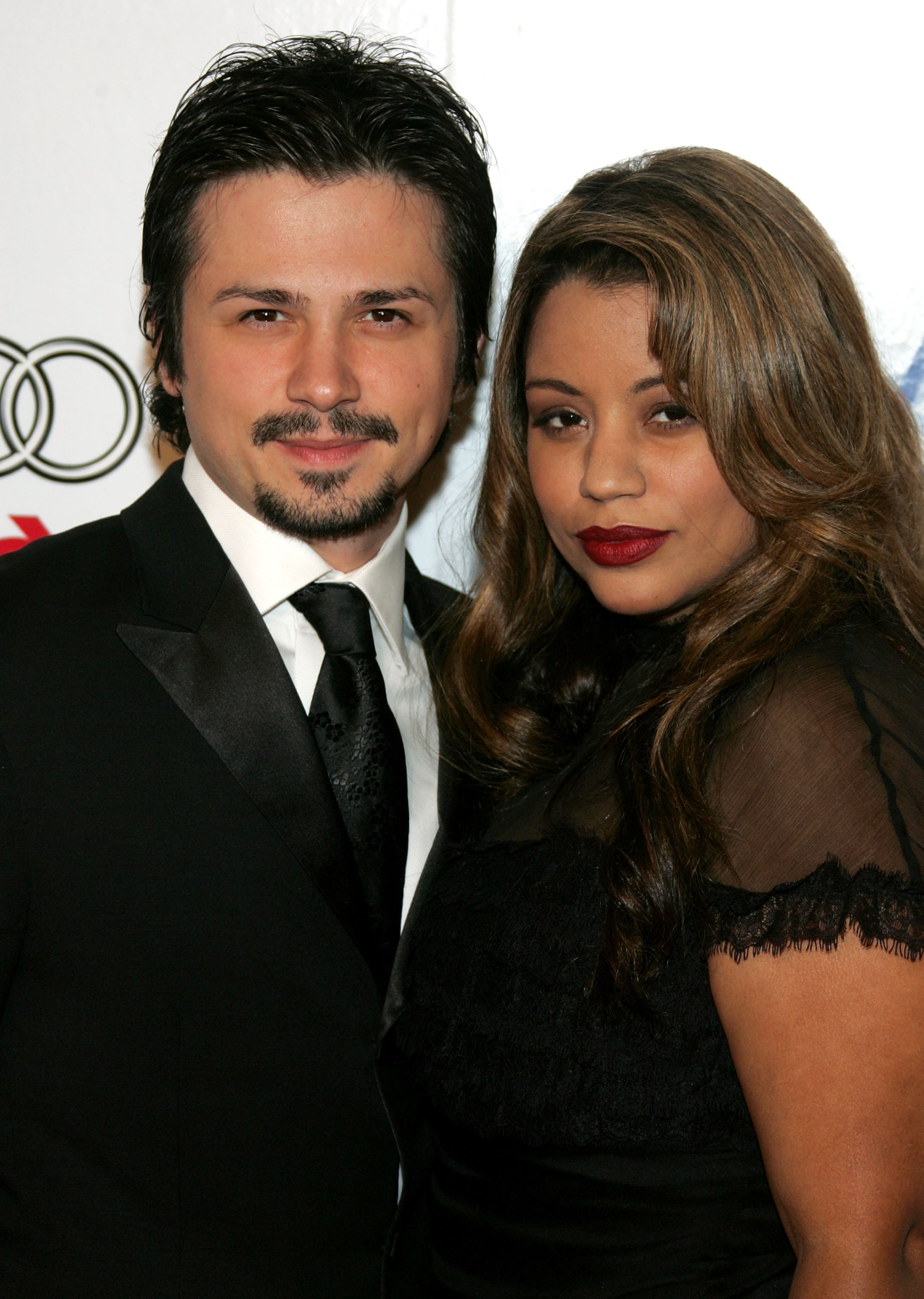 Freddy Rodriguez (L) and wife Elsie Rodriguez arrive at the AFI FEST presented by Audi opening night gala of "Bobby" at the Grauman's Chinese Theatre on November 1, 2006, in Hollywood, California. | Source: Getty Images.
The actor of Puerto Rican descent became known on "Bull" as Benny Colón and married his Lincoln Park High School sweetheart, Maria Elsie Rivera, on December 23, 1995.
Maria works as an interior designer, and she gave birth to their two sons, Giancarlo and Elijah. The Rodriguez family lives in a Mediterranean-style house in Woodlawn Hills in Hollywood, which Maria transformed into a contemporary modern living area that Freddy affectionately refers to as "The Valley."
GENEVA CARR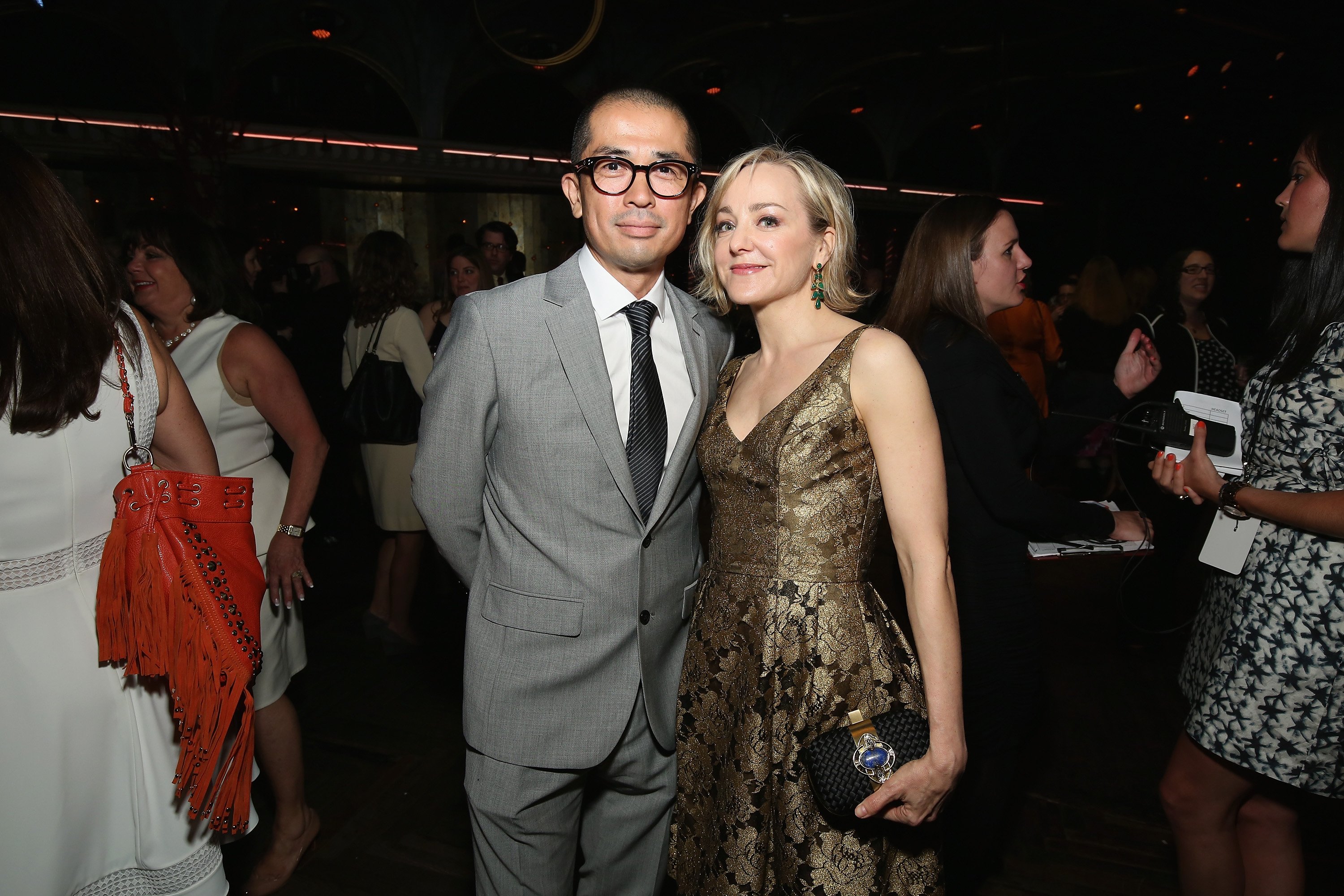 Geneva Carr and Yuji Yamazaki attend the 2015 Tony Honors Cocktail Party at Diamond Horseshoe at the Paramount Hotel on June 1, 2015 in New York City. | Source: Getty Images.
While fans of the comedy-crime drama got to Geneva as Marissa Morgan, she had one brief marriage in real-life to date.
After meeting for coffee through an online dating site, Geneva dated the architect Yuji Yamazaki for ten months before they became engaged, two and a half weeks later, the couple married on June 26, 2014.
The newlyweds postponed their honeymoon until December 2014, so they could spend it in the Maldives after the completion of one of Yuji's designed projects. However, the couple divorced a year later on December 27, 2015.
CHRISTOPHER JACKSON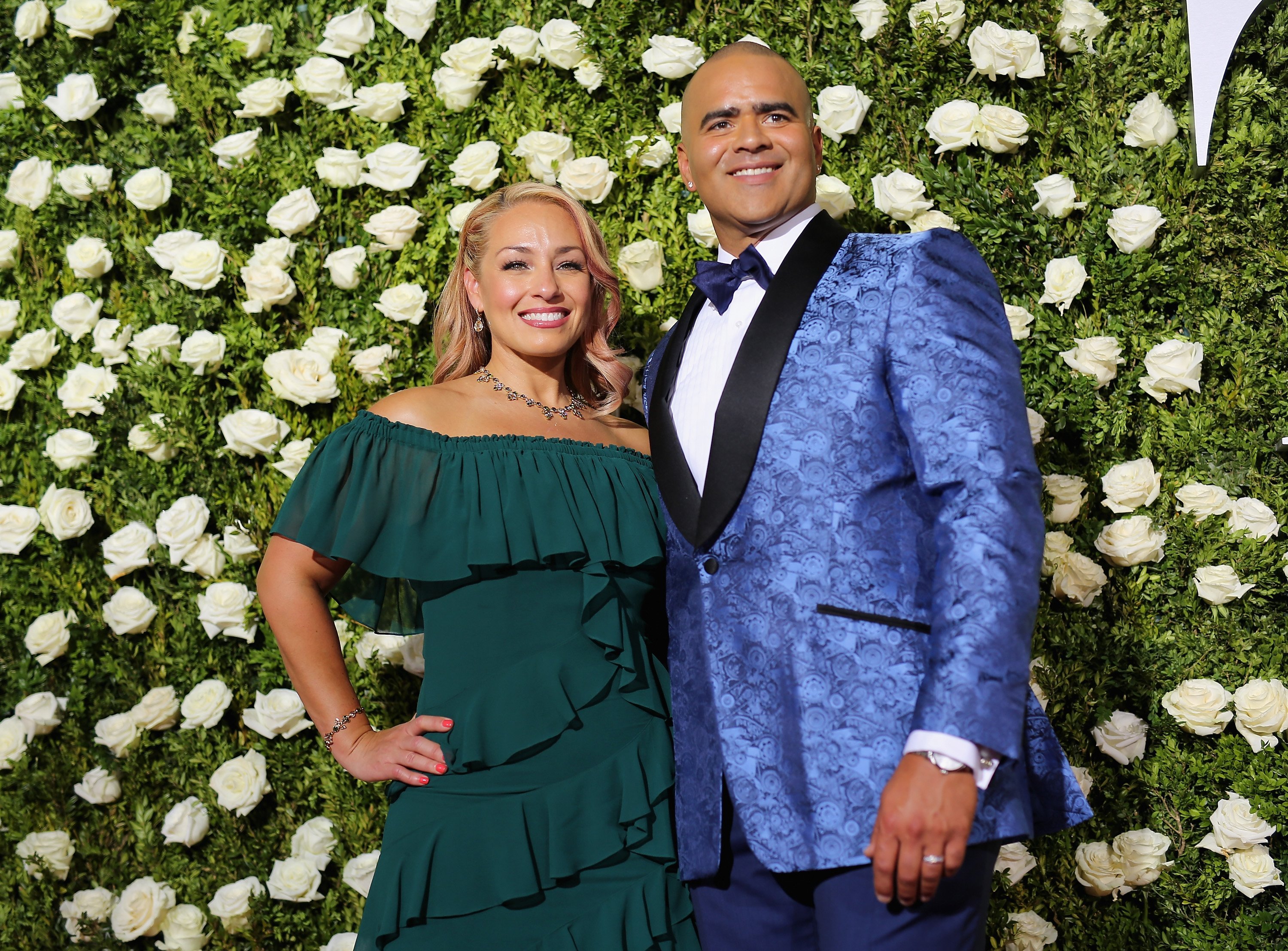 Veronica Jackson and Christopher Jackson attend the 2017 Tony Awards at Radio City Music Hall on June 11, 2017, in New York City. | Source: Getty Images.
Chunk Palmer in "Bull," portrayed by Christopher Jackson, married his wife, Veronica Vazquez, on September 13, 2004.
The couple met when Veronica played Christopher's love interest in an early iteration of "In The Heights" for Broadway. Even though she didn't end up starring in the production, the couple started dating.
Soon after getting married, the couple extended their family with a daughter, Jadelyn, and a son, C.J., whom Christopher found out to be autistic a few minutes before his performance "In The Heights" started in 2007. Since then, the couple became advocates for the group, Autism Speaks.
MACKENZIE MEEHAN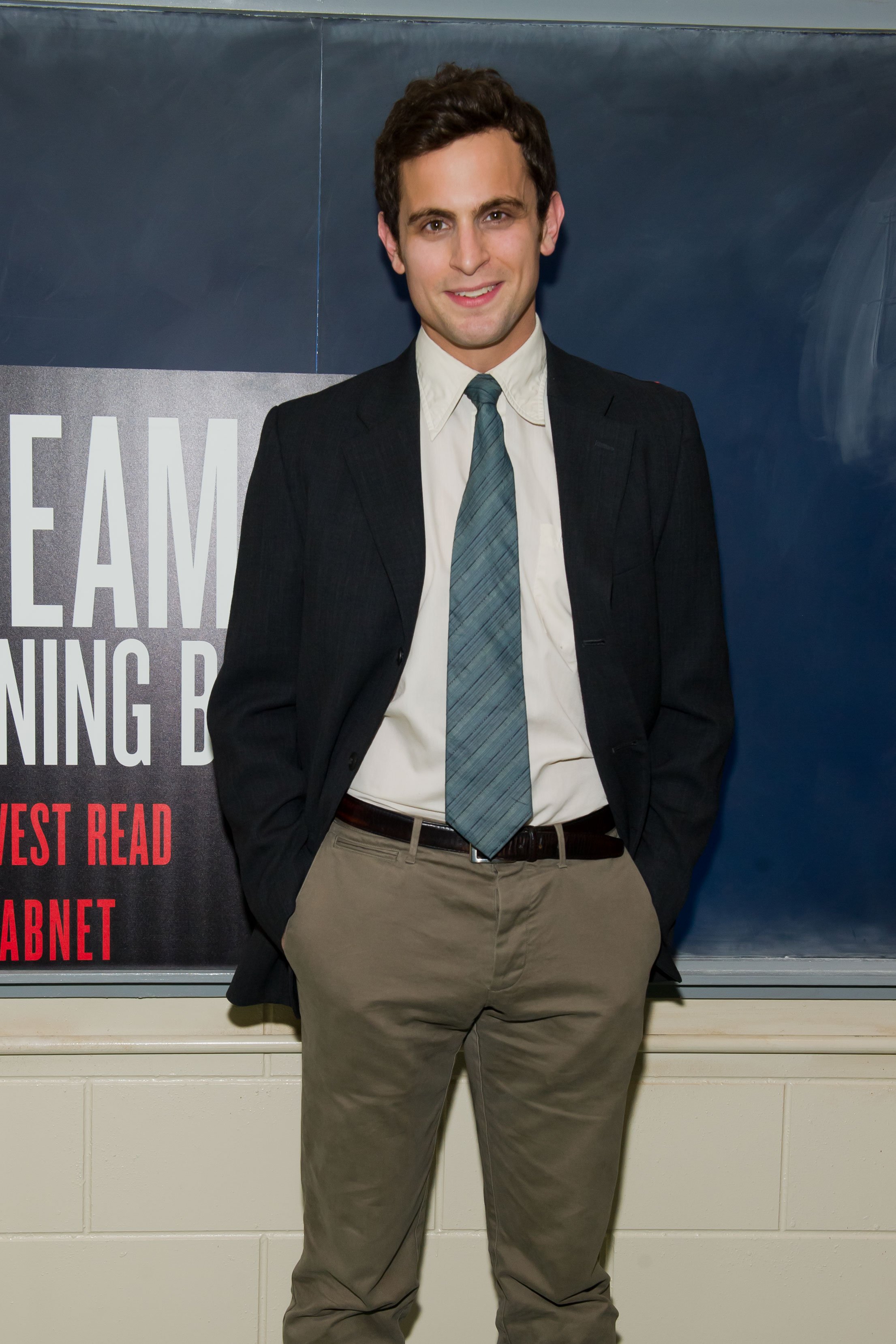 Matt Dellapina attends the opening night of "The Dream of the Burning Boy" at Roundabout Theatre Company Black Box Theatre on March 23, 2011, in New York City. | Source: Getty Images.
Mackenzie joined the cast of the comedy-crime drama in 2018 as Taylor Rentzel and is tight-lipped about her private life with fellow actor and husband, Matt Dellapina.
Matt became known for his work on "NCIS: New Orleans," "Dirty 30," "Ruin Me," and 2019's "Adult Ed," in which Mackenzie and Matt co-stars.
The couple tied the knot on October 11, 2014, in Brooklyn, New York, and welcomed their son, Jack, to the world in June 2016.
JAIME LEE KIRCHNER
Jaime Lee Kirchner attends the 2016 CBS Upfront at The Plaza on May 18, 2016, in New York City. | Source: Getty Images.
Known as Danny James on "Bull," actress Jaime Lee Kirschner is very private about her personal life, especially regarding her marriage to Benjamin Emanuel Kaplan.
As longtime sweethearts, Benjamin and Jaime married on June 22, 2012, during her time as a regular cast member on the Fox series, "The Mob Doctor."
Sightings and photographs of the couple together in public, are as rare as chicken teeth, and their marriage lasted two years before they divorced while Jaime starred in primetime soap opera, "Members Only" in 2014.
ANNABELLE ATTANASIO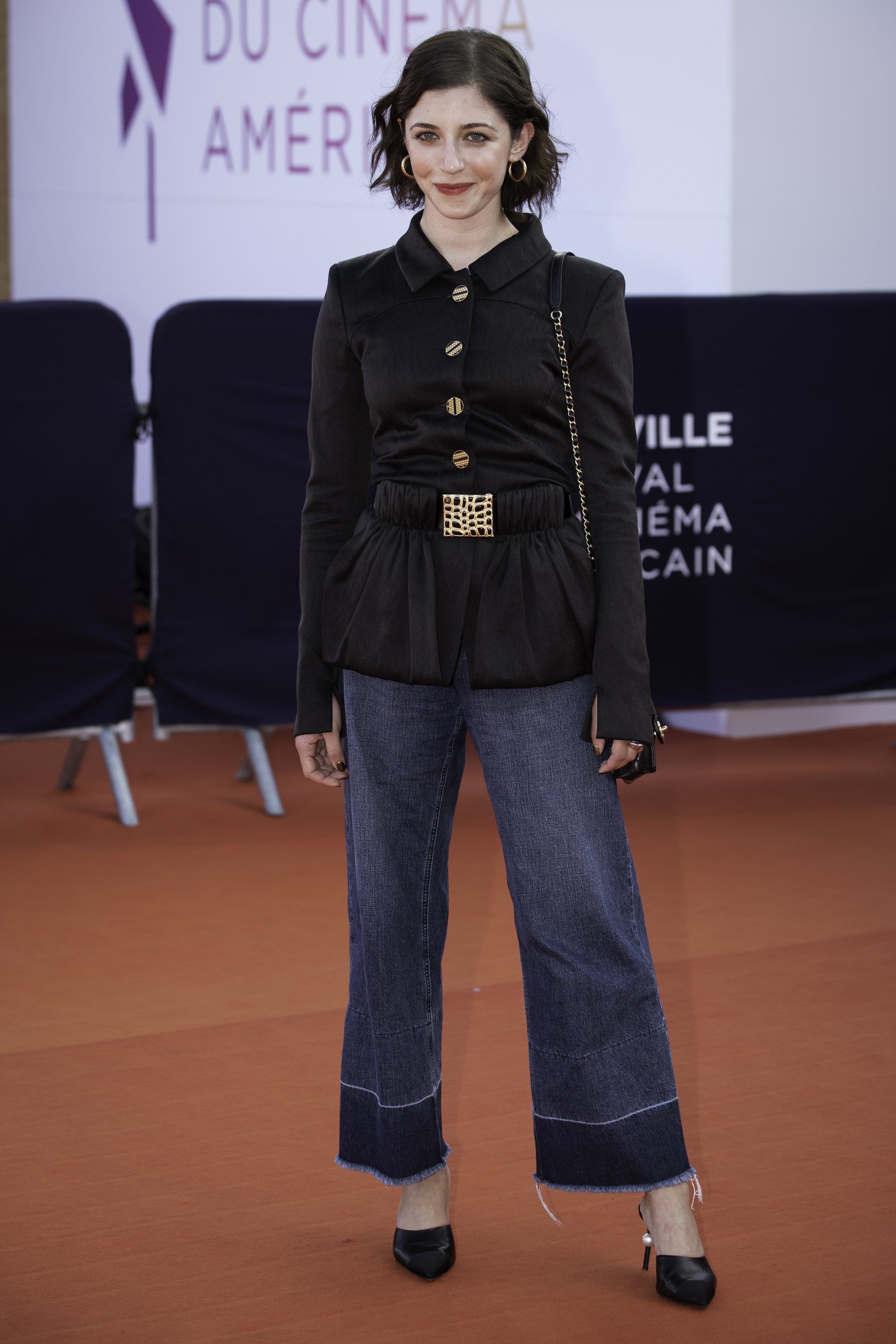 Annabelle Attanasio arrives at the Award Ceremony during the 45th Deauville American Film Festival on September 14, 2019, in Deauville, France. | Source: Getty Images.
Annabelle starred as the team's computer expert, Cable McCrory, on the first two seasons of the show, but on July 13, 2018, it came to light that she would be the first main cast member to leave the show.
The actress decided to leave so she could focus on directing the feature film, "Mickey and the Bear," which premiered at South by Southwest 2019. Not her first time sitting in that particular chair, Annabelle directed, wrote, and starred in the 2016 short film, "Frankie Keeps Talking."
She has immersed herself in her career and hasn't found the time to make it to the altar with anyone as of yet. Around 2016, Annabelle moved in with two longtime friends, and she spends any free time she has writing or reading.
As the daughter of Katie Jacobs and screenwriter Paul Attanasio, who together created and produced popular television shows, including "Gideon's Crossing" and "House," Annabelle's career essentially started at the age of four.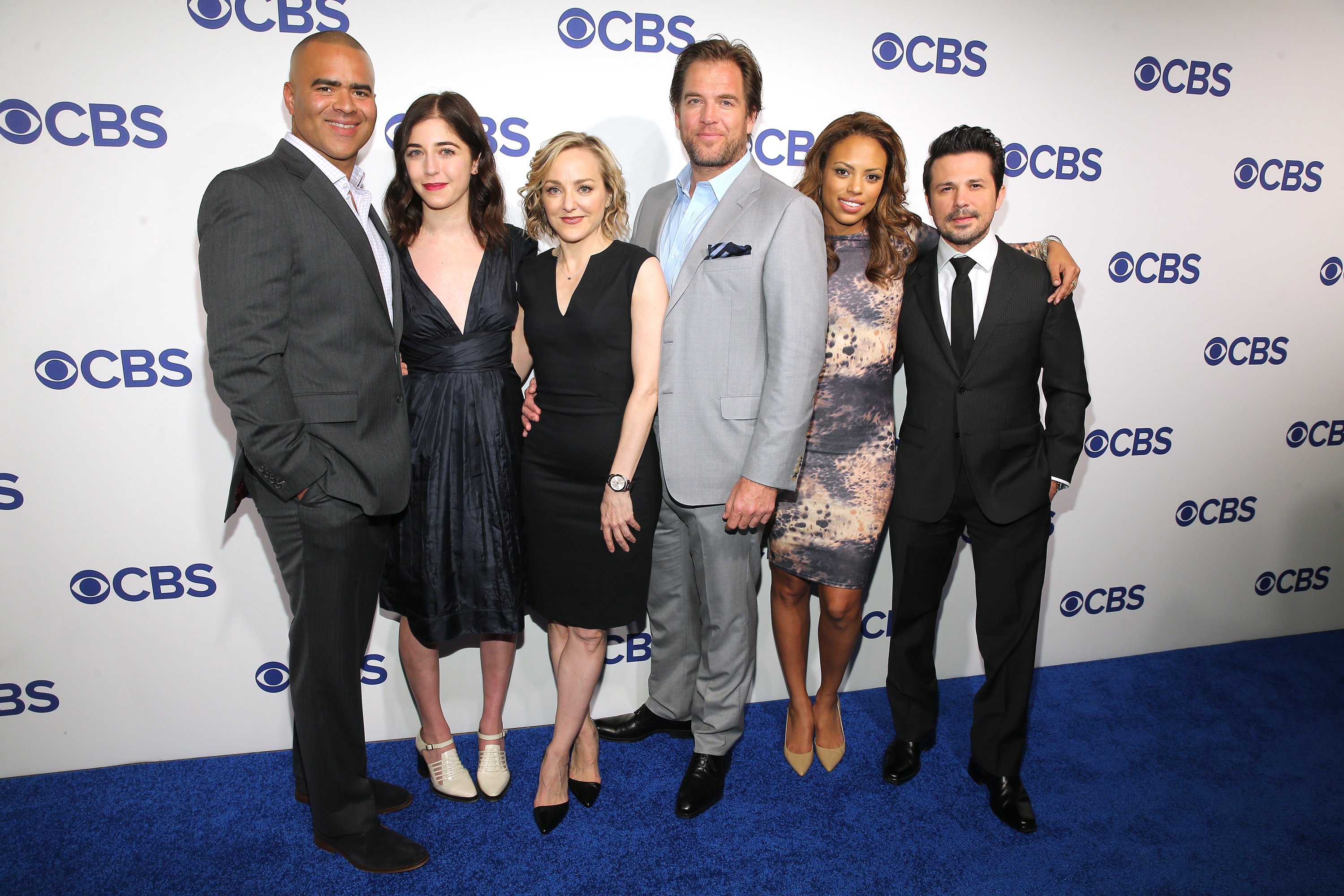 Cast of Bull: Chris Jackson, Annabelle Attanasio, Geneva Carr, Michael Weatherly, Jamie Lee Kirchner, and Freddy Rodriguez attend the 2016 CBS Upfront at The Plaza on May 18, 2016, in New York City. | Source: Getty Images.
Katie enrolled Annabelle in a musical theater class to help with her shyness. It worked so well that Annabelle landed the lead role in a Los Angeles production of "Annie."
Of her most recent role as Cable in "Bull," Annabelle loved the character as soon as she read the script, and found that they have a few things in common, as she said:
"She has a very tough exterior, and she's someone who is going to prove you wrong when she is second-guessed. I'm personally less vocal but I have the same trait where I will diplomatically nod and then quietly prove you wrong. Also, Cable's from a different generation than her co-workers and thinks her co-workers are archaic in their views. She's very outspoken."
Relatedly, Michael Weatherly's marriage to Bojana is not his first, neither are the two children they share.
And with the actor's children looking more like him by the day, he opened up about his first failed marriage and his experience as a father.
Please fill in your e-mail so we can share with you our top stories!