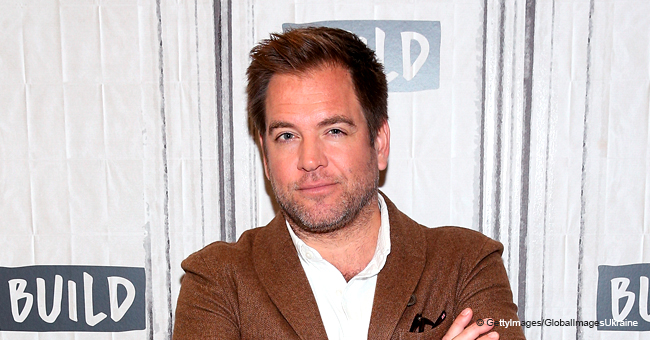 NCIS Michael Weatherly Shares 2 Kids with His Serbian Wife, and They Look like His Mini-Mes
Fans know Michael Weatherly as Anthony DiNozzo on CBS television series, "NCIS," but the 50-year-old father-of-three is also a devoted family man.
Michael Weatherly lives in Los Angeles with his Bojana Janković, 37, a physician, and their children – Olivia, 7, and Liam, 7. In addition, he has a 23-year-old son, August, from a previous marriage.
He tied the knot with his "Loving" and "The City" co-star, Amelia Heinle, in the mid-nineties. However, the couple parted ways two years later.
WEATHERLY'S DISASTROUS FIRST MARRIAGE
Weatherly explained in an interview with People that he was only 27 at the time and could barely take care of himself, let alone a family.
He said the divorce was especially bad for their son, August, because "one of [his] parents [was] on the other side of the country." Weatherly added:
"That was a very difficult time When I got remarried; I wanted to do my very best to ensure that rupture wouldn't happen again. My kids and my marriage are the things I'm proudest of."
MEETING THE LOVE OF HIS LIFE
Following his breakup, Weatherly was engaged to "Dark Angel" co-star Jessica Alba for two years. However, he met the love of his life, Janković, in 2007.
"I'm lucky. I have a wonderful wife and am well on my way to a very happy retirement. I just gotta educate these kids first!"
Weatherly is one of only two actors who appeared in all four NCIS shows – "JAG," "NCIS," "NCIS: Los Angeles," and "NCIS: New Orleans."
WEATHERLY'S TIME ON NCIS
From 2003 until 2016, Weatherly appeared in more than 300 episodes. After leaving "NCIS," Weatherly was cast as Jason Bull in the series, "Bull."
He is also a recording artist in his spare time, and a few of his songs were even included in the "NCIS" soundtrack.
He honed the skill in New York as an unemployed musician during the early years of his career, before his role opposite Abla in "Dark Angel" shot him to fame.
Please fill in your e-mail so we can share with you our top stories!