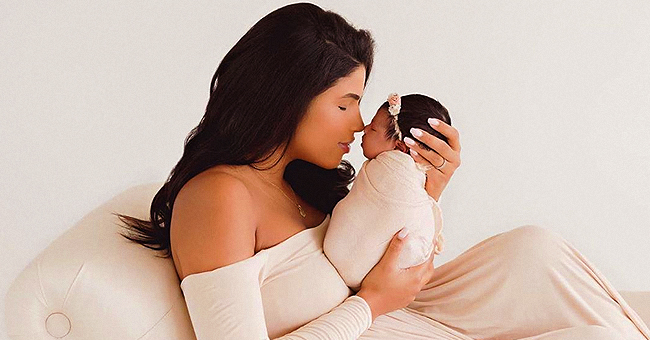 Instagram/chancetherapper
Chance the Rapper Shares Photo of Newborn Daughter as His Wife Admits Postpartum Struggles

Chance the Rapper and his wife Kirsten Corley welcomed their second child, a daughter.
Chance the Rapper couldn't be happier. His lovely wife Kirsten Corley just gave birth to their second child together, another little girl.
The baby was born on August 29, 2019, and named Marli Grace by her proud parents.
Chance has postponed his upcoming The Big Day Tour until January so he can be there for Kirsten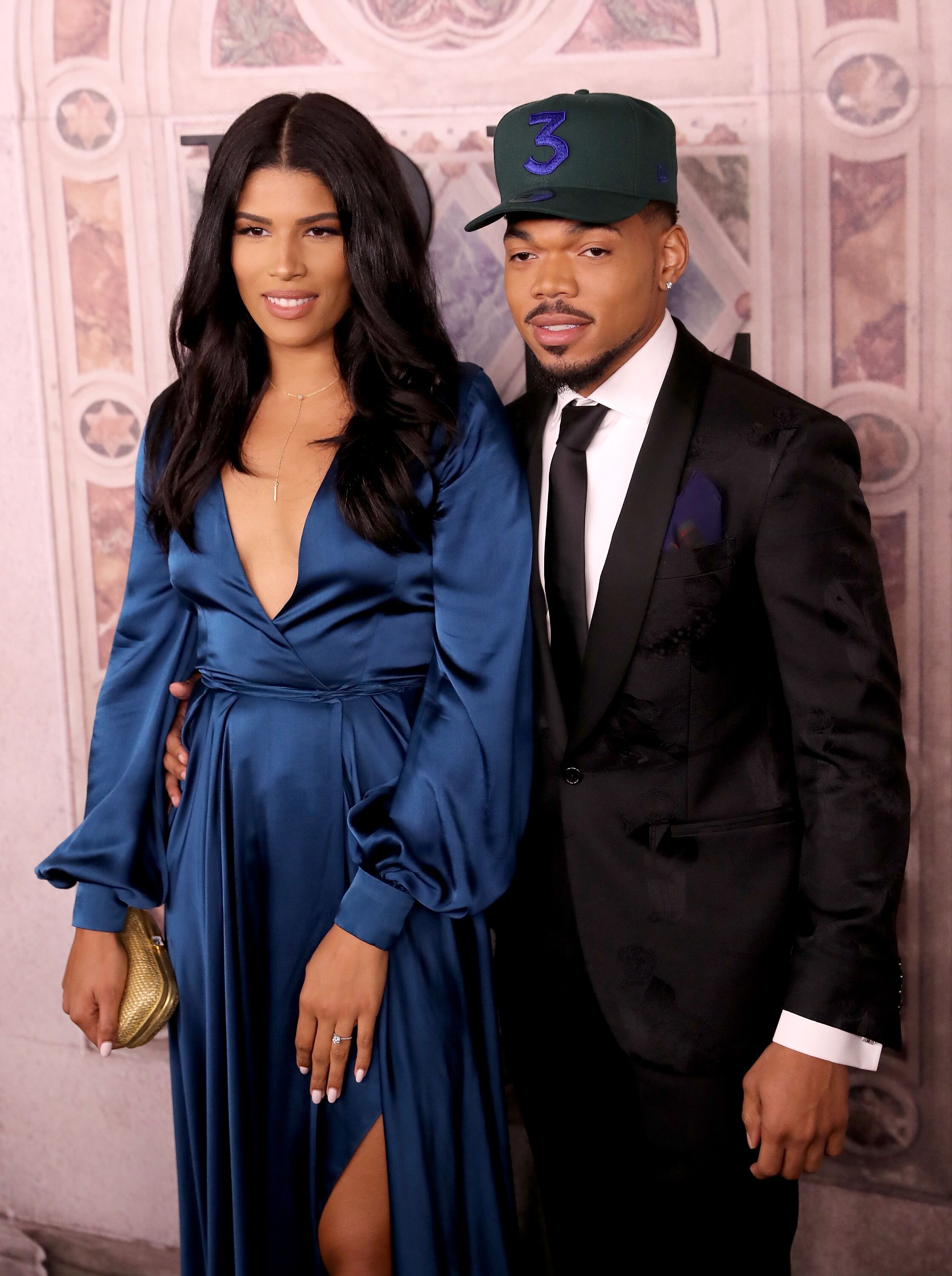 Chance the Rapper and his wife Kirsten/ Source: Getty Images
CHANCE THE RAPPER RAVES ABOUT HIS NEWBORN
For Chance, 26, it's all roses, and he can't stop raving about how beautiful his newborn daughter is. Chance captioned a photo of Marli with his wife:
"Dear Jesus, Thank you. She too fine,"
KIRSTEN SHARES ADORABLE SNAP OF HERSELF AND MARLY
Kirsten shared the same photo, which shows mother and daughter nose to nose, both wearing light pink, with Marli sporting a delicate floral headband on her tiny head. Kirsten wrote:
"Mommy loves you my sweet Marli Grace. Postpartum does not get any easier — even with your second, but It will always be worth it for my babies. I can't wait to watch you grow up."
KRISTEN CORLEY OPENS UP ABOUT POSTPARTUM DIFFICULTIES
Kirsten confessed that the postpartum recovery is always difficult. and doesn't seem to have been easier with her second child. In order to be there for his wife, Chance has gone on paternity leave.
CHANCE THE RAPPER PUTS OFF HIS TOUR TO BE WITH HIS FAMILY
Chance has postponed his upcoming The Big Day Tour until January so he can be there for Kirsten and his daughters in these first crucial months. When his first child was born, Chance went on tour two weeks later, a mistake he vows not to repeat. He said:
"I couldn't leave my wife at home with both of them, with the little one and the bigger one. It was a group decision. So yeah, [Kirsten] was thrilled when it went down that way."
The couple who got married in March 2019, already have a lovely 4-year-old daughter named Kensley.
CHANCE THE RAPPER MARRIES HIS CHILDHOOD SWEETHEART
Chance the Rapper and his lovely bride Kirsten got married in March, in a beautiful romantic ceremony at Pelican Hill resort in Newport Beach, California.
Even though Chance is only 26, he's been waiting for this day for a long, long time. Since he was 9, to be precise, which was when he met Kirsten at a party.
Kirsten caught Chance's attention there and then by doing a choreographed dance to "Independent Women Part 1" by Destiny's Child.
It was at that moment, that Chance decided he was going to marry her. 17 years later his dream has come true.
Please fill in your e-mail so we can share with you our top stories!