Alicia Keys Opens up about Battling 'Self-Worth Issues' on New Episode of 'Red Table Talk'
Alicia Keys opened up on Red Table Talk about her self-worth issues, and how she battles for her confidence.
For the first time, the fabulous and seemingly confident Alicia Keys has opened up about her deepest insecurities and her self worth issues.
The "This Girl Is On Fire" singer sat down with Jada Pinkett Smith, Willow Smith, and Adrienne Banfield-Norris on "Red Table Talk" and spoke about her life, and her art.
Alicia revealed that she will be publishing a memoir called "More Myself" though Oprah Winfrey's book imprint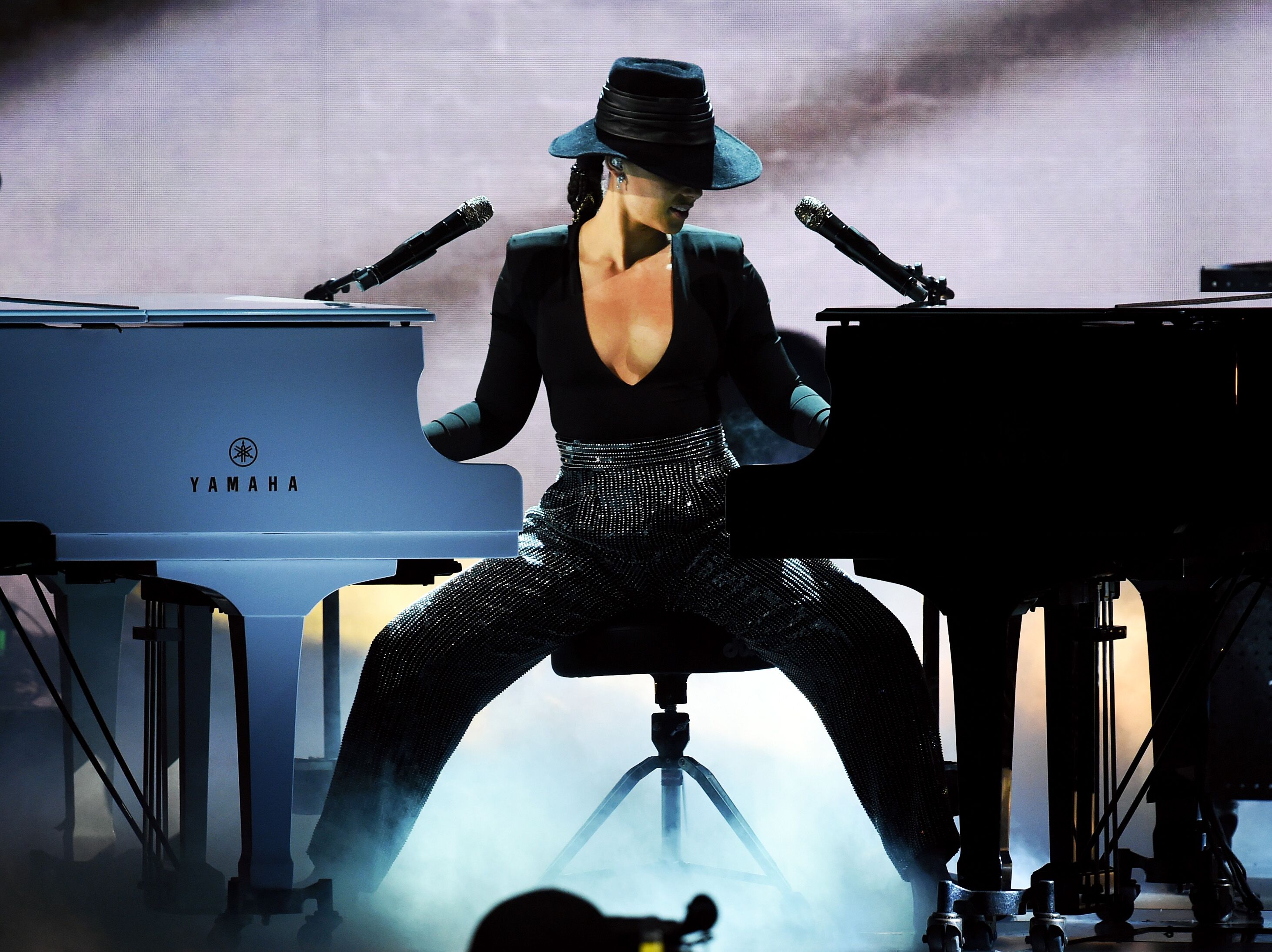 RED PIANO TALK WITH ALICIA KEYES
Alicia, 38, and the "Red Table Talk" ladies gathered around a red piano for a down to earth heart-to-heart.
Jada and Alicia are long-time friends, and when the singer hosted the Grammys earlier this year, the actress was one of the women she called up on stage as her inspiration, alongside Michelle Obama, Lady Gaga and Jennifer Lopez.
ALICIA KEYS CONFESSES SELF-WORTH ISSUES
Alicia explained that she realized she had self-worth issues when she started to question if she deserved her fame and her success. She said:
"I've been battling what I realize is potentially some self-worth issues because for whatever reason I'm feeling like I'm not deserving of greatness."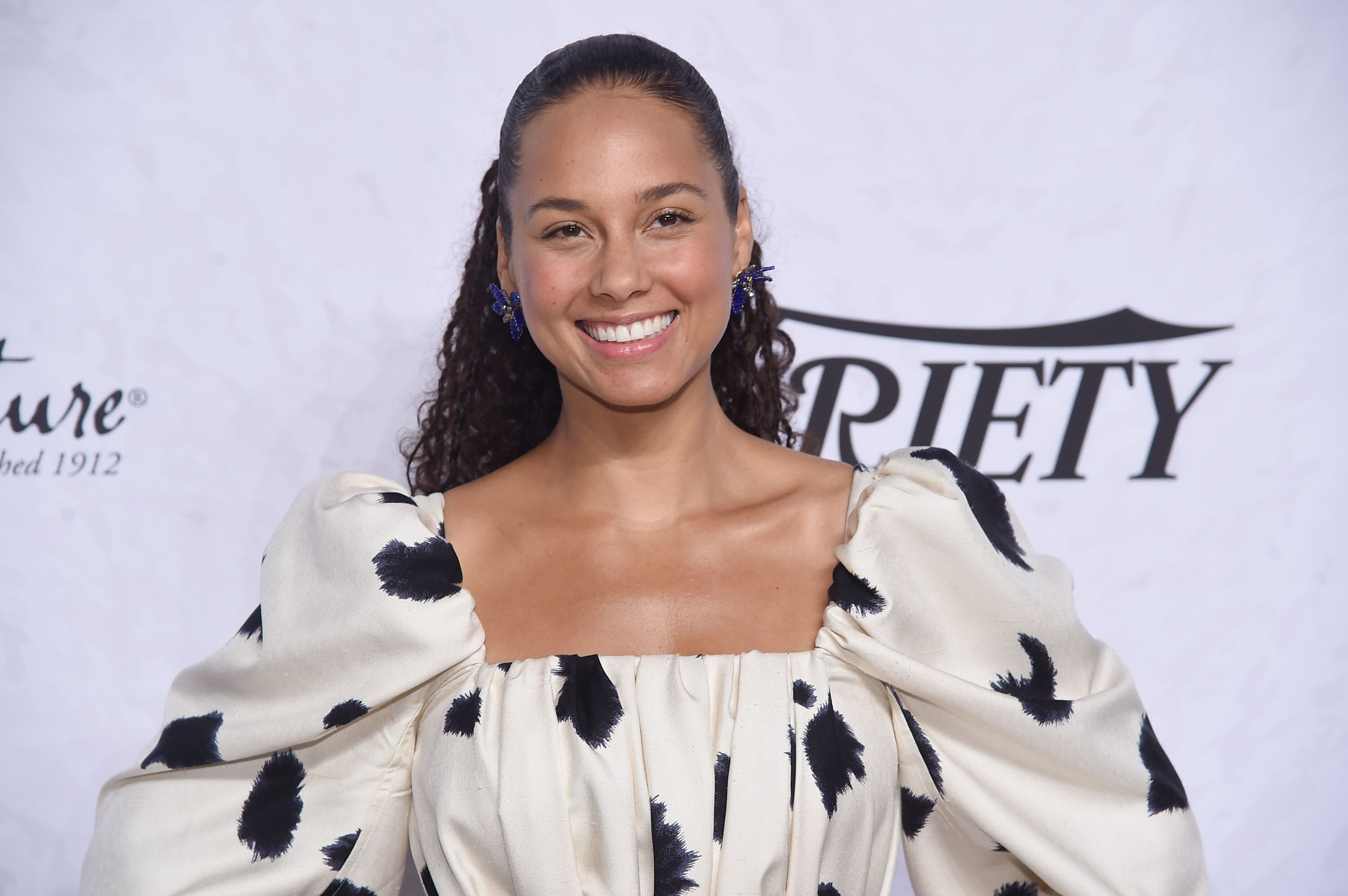 ALICIA KEYES: GIVING VOICE TO THE PAIN
Jada commiserated with Alicia, and spoke about the importance of diversity and acceptance, especially self-acceptance which leads to self-esteem. She said: 
"We express our pain, power, and progress through music whether we're creating it or just appreciating it. But here's what I know: Every voice we hear needs to be honored and respected."
ALICIA KEYES SPEAKS ABOUT NEW MEMOIR
Alicia revealed that she will be publishing a memoir called "More Myself" though Oprah Winfrey's book imprint on March 31, 2020.
The book will chronicle Alicia's personal and professional journey and will include the recollections of special moments by her husband, Swizz Beatz, and her sons Genesis, 4, and Egypt, 8.
We look forward to getting to know this remarkable woman from the inside.
ALICIA KEY'S SON INHERITED MOM'S INCREDIBLE TALENT
There is an old adage that says that talent always skips a generation, but Alicia Keys' son has just proved that in his case, the maxim doesn't apply.
Egypt, 8, who has even joined his mom on the piano on stage, is a talented musician.
Alicia shared a video of Egypt playing the piano while she sings along to the song "Lean On Me."
The apple really didn't fall far from the tree. Egypt is a natural talent, and with his mom mentoring him, we can expect to hear great things from this boy in the future.