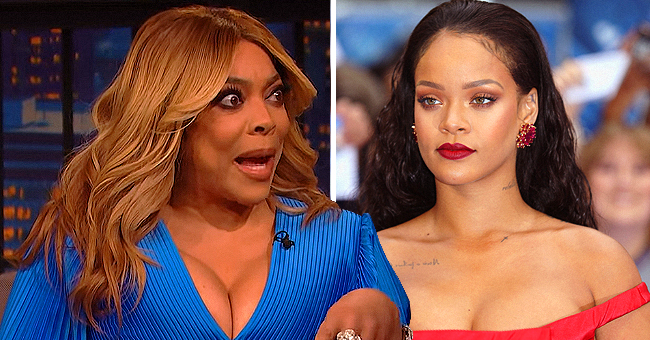 Youtube/Late Night with Seth Meyers GettyImages
Wendy Williams Challenges Rihanna's Super Bowl 'Sellout' Comments

Rihanna reveals that she turned down the Super Bowl halftime show because it would've labeled her as a 'sell-out.'
Rihanna's statement that she refused to do the prestigious Superbowl halftime show because she's not a 'sell-out' has talk show host Wendy Williams up in arms.
Wendy, who is a huge fan and a passionate advocate of Jennifer Lopez, who did accept the gig, has stated her support of J-Lo's decision in no uncertain terms.
Wendy suggested that the ladies take the knee at the end of the show, in solidarity with Colin Kaepernick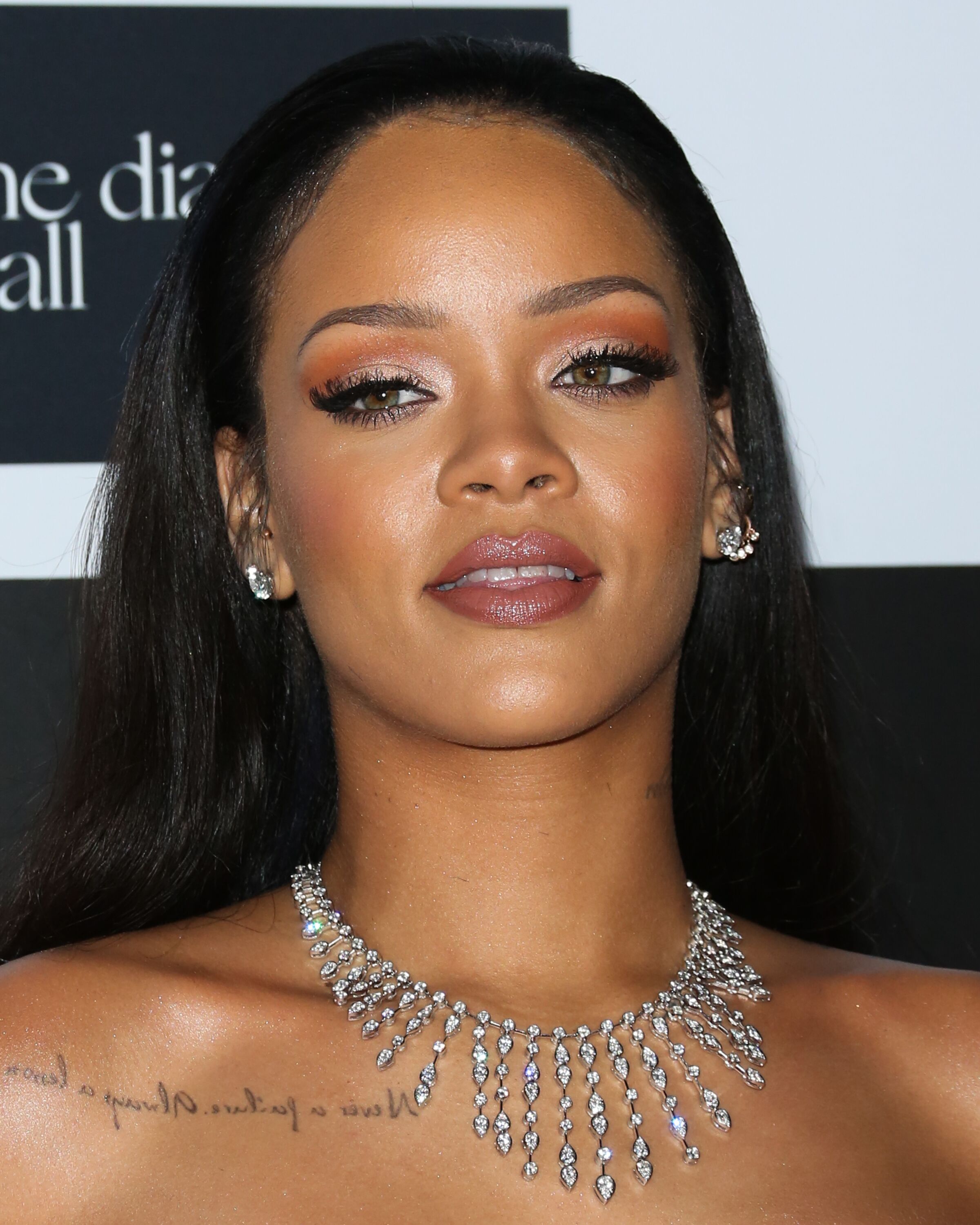 Singer Rihanna/ Source: Getty Images
WENDY WILLIAMS DEFENDS J-LO AFTER "SELL-OUT" STATEMENT
Wendy Williams addressed Rihanna's revelation that she had refused the Super Bowl halftime show because she won't' be a "sell-out" or an enabler.
Although Wendy believes that Rihanna wasn't taking a pot-shot at Jennifer Lopez, Shakira or Jay Z, she doesn't agree with her opinion.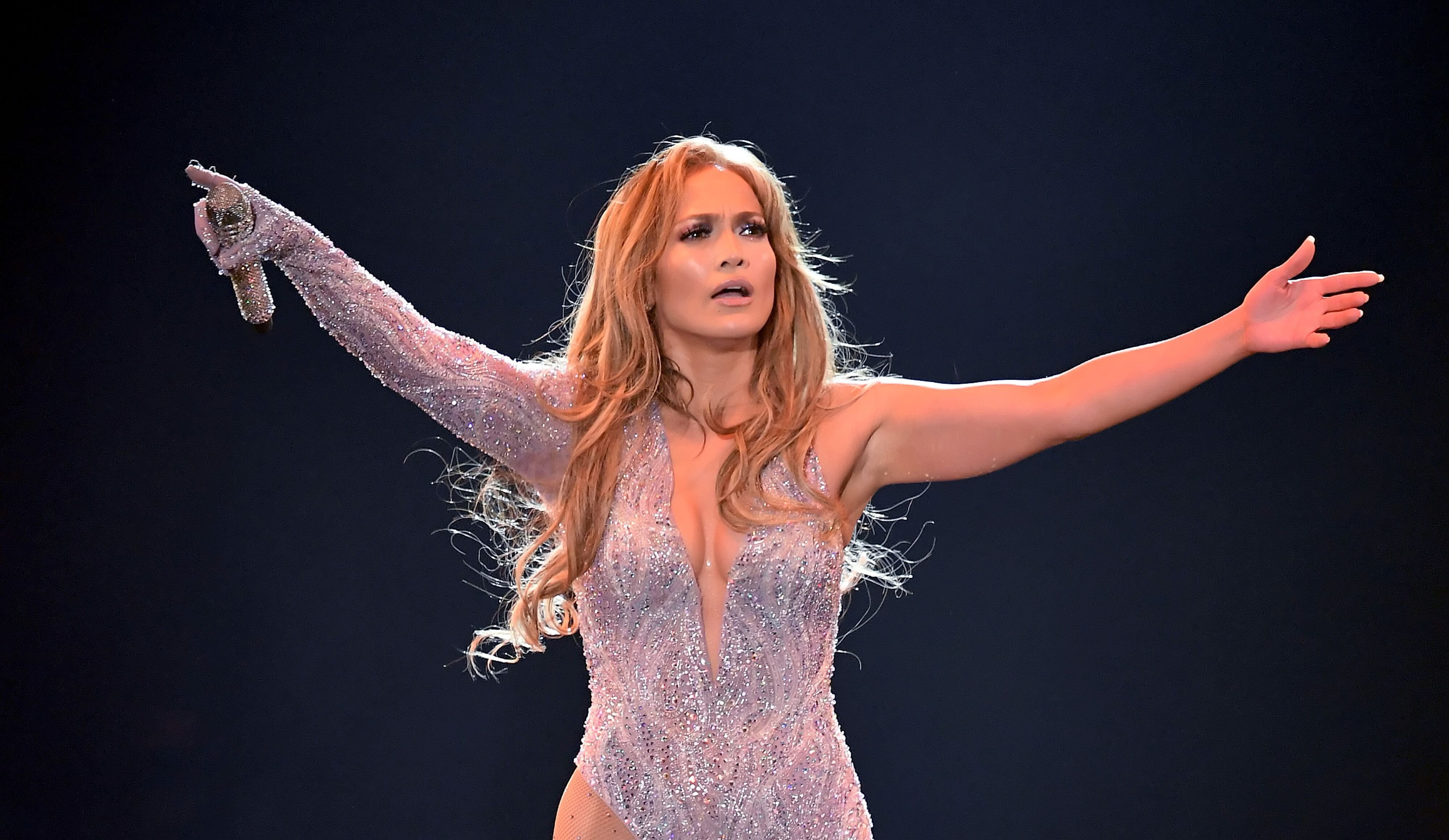 Jennifer Lopez in concerts/ Source: Getty Images
WENDY WILLIAMS: "SHE HAS THE RIGHT TO FEEL THE WAY SHE DOES"
Wendy admits that she understands Rihanna's point of view, although she disagrees, and pointed out that the superstar can afford to turn down the prestigious Super Bowl show. She said:
"I think she has the right to feel the way she does. She has enough money to feel that way… She makes good stuff outside of making music… I understand what she was saying. However, I don't think this is a sell-out for people who perform at halftime."
FOR RIHANNA IT IS A BETRAYAL OF COLIN KAEPERNICK'S CAUSE
Rihanna has been a supporter of Colin Kaepernick, who hasn't played in the NFL since 2016 after he took the knee during the national anthem before a game to protest social injustice and the rampant violence against the black community. She said:
"I just couldn't be a sellout. I couldn't be an enabler. There's things within that organization that I do not agree with at all, and I was not about to go and be of service to them in any way."
J-LO AND SHAKIRA TO SHARE STAGE AT SUPER BOWL HALFTIME SHOW
Wendy has been enthusiastically lobbying for Jennifer Lopez to do the Super Bowl half time show for years, and it's finally happening.
Wendy suggested that the ladies take the knee at the end of the show, in solidarity with Colin Kaepernick
Jennifer and Shakira will be sharing the stage at the Super Bowl halftime show in Miami in February 2020. Wendy did suggest that the ladies take the knee at the end of the show, in solidarity with
J-Lo and Shakira will be the first performers to participate in the show since Jay-Z's ROC Nation started collaborating with the NFL.
RIHANNA DAZZLES ON THE COVER OF VOGUE
Rihanna is a showstopper on the new November cover of Vogue.
The singer/ designer has become a phenomenon in the fashion world as well as the music charts since she first presented her Fenty x Puma collection at New York Fashion Week three years ago.
Rihanna's sensual vision of what she calls gothleisure is a sales success, and, Puma's profits have been rising by yearly increments of 92 percent.
Her Fenty Beauty line made a reported $100 million in the first 40 days and nearly $600 million in the first year. She introduced 40 shades of foundation in a business where a dozen was the norm and is blowing the competition out of the water.
Vogue's cover is a tribute to Rihanna's vision and her astonishing achievement. She is is the first woman to create a line for LVMH Moët Hennessy Louis Vuitton, Fenty Maison, which makes Rihanna the first woman black woman to lead a major luxury fashion house.
Please fill in your e-mail so we can share with you our top stories!