Sarah Ferguson Opens up about Getting Botox Treatments and Other Cosmetic Procedures
Sarah Ferguson stops at nothing to show her fascination for artificial beauty procedures. The Duchess showed her excitement in age-defying beauty as she shares the reasons behind her youthful look. 
In a recent interview, the Duchess revealed how "really happy" she is with the decision to conform to surgical procedures in order to retain a younger appeal.
HOW THE DUCHESS FEELS ABOUT HER DECISIONS 
Sarah has managed to maintain a close-knit relationship with her doctor-turned-friend, Dr. Gabirela Mercik. The pair met over two decades ago when the doctor was a student.
Over time, the "6-dimension Ultimate Laser Treatment Facelift" launcher perfected her craft, and her ardent patient, the Duchess, has subscribed to going through various skincare procedures, especially Gabriela's recently launched facelift procedure.
Sarah is happy to share her personal beauty story 
The doctor explained that the facelift procedure is an improvement that beats the botox, but that it all depends on the patient's preference.
While botox deals with injecting the face to annihilate any wrinkly skin, the facelift involves restoring collagen to arrive at an ageless look.
The Duchess expressed that she has undergone both treatments, and she attests to the fact that the facelift works better for her. In her words:
"I had botox a long time ago when there was nothing else available. I really don't like the frozen look. "
She continued by stating how she has been a consistent patient and how much she admires the doctor's methods. She said:
"Her serum is great for healing cold sores... I've been her guinea pig with new treatments. I'm really happy to be open about what I've done."
SARAH FERGUSON'S OTHER REVELATIONS 
The ex-wife of Andrew Ferguson admitted in during an interview to Daily Mail  that her current glow is a result of the various treatments her face had to undergo.
A few days before the Royal turned 60, she acknowledged that there was a little something involved in the ravishing appearance.
Her face isn't the only body part that happened to have been worked on. The mother of two said that her feet underwent a stem-cell procedure in the Bahamas.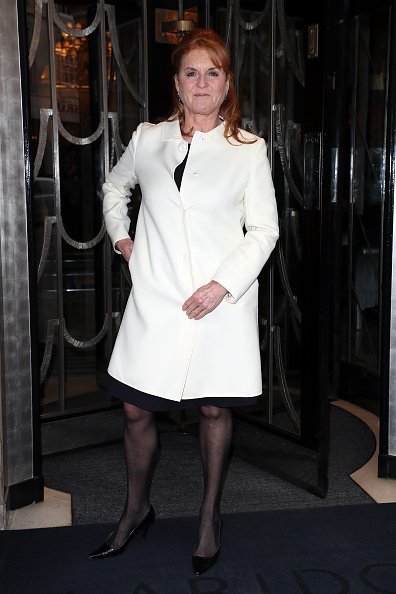 A RECORD-BREAKING MOMENT FOR THE DUCHESS
Her 31-year-old daughter is set to marry soon. Following the new law change addressing the issue of a bride's mother's name on a wedding certificate, Sarah will have her name on Princess Beatrice's wedding certificate. 
Aside from having a cheerful look at her second daughter's ceremony, the Royal will also look younger as a result of the procedures she has had to run on maintaining her youthful glow!