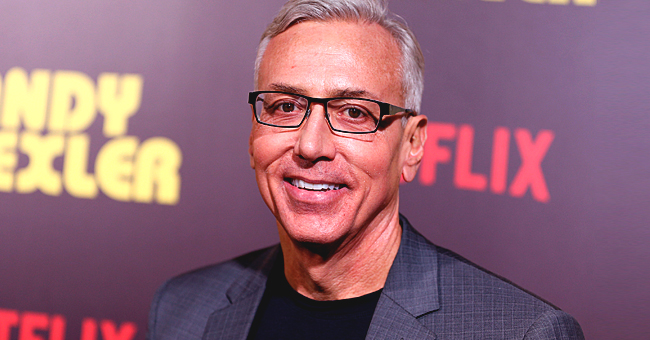 Getty images
'The Masked Singer:' Dr Drew Pinsky Found out He Had a Throat Injury While Preparing for the Show
Dr. Drew Pinsky recently revealed that he suffered a vocal injury during his rehearsals for the show, "The Masked Singer," which he featured in as the Eagle.
During an Exclusive interview with UsWeekly, Dr. Drew opened up about injuring his voice on the music show. He said,
"Immediately when I started training, I realized there was something wrong with my voice. And it turns out I had a bleed on my [vocal] cords. And then I had a varices and the treatment was supposed to be lasers, but we couldn't do that."
He, however, got "vocal rehab specialists to help me retrain my voice. It was crazy." Dr. Drew also revealed that even though he took some music lessons (used to sing in the Opera) as a kid, he never thought he would one day use the skill.
"I used to sing when I was a kid. I was actually trained in opera for many years and wisely did not pursue that as a career, but really never did anything with it."
The 61-year-old, however, recalled that when he saw the show, he knew he just had to get on it which brought him to season 2 as the Eagle.
"And I saw this show and I thought, 'You know, I should do that show.' Not only that I've known [judges] Ken [Jeong] and Jenny [McCarthy] for years and it'd be fun to kind of screw with them and spoof them and confuse them."
"And then I just told somebody that I should be on that show. And that was that."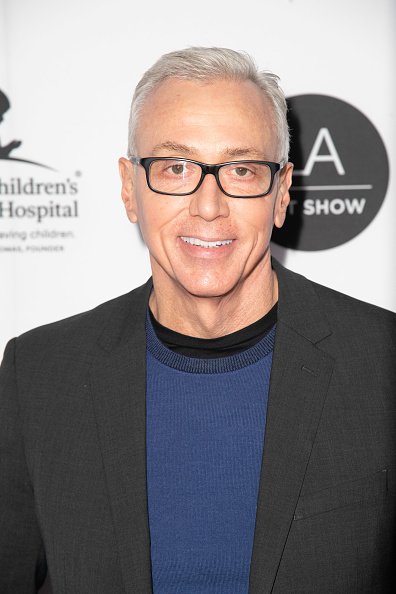 Drew Pinsky at the LA Art Show 2019 at Los Angeles Convention Center on January 23, 2019 | Photo: Getty Images
According to the media personality, he did not even have to audition for the show, and the next day he was already meeting with producers.
Pinsky also talked about how his family and every other person that knew his identity had to sign a non-disclosure agreement.
The man who sang as the Eagle then described the whole scheme of how his identity was hidden from the rest of the world. "They have a whole procedure perfected," he raved of the Fox show.
"The moment you leave the house, not one molecule of your skin is showing. You wear gloves, you wear neck gators, you have this shield over your face, a hoodie over your head, and you are not allowed to speak."
Dr. Pinsky was sent home from "The Masked Singer" after he lost to Penguin during his last performance, "These Boots Are Made for Walking" on the show.
He joins this season's already-eliminated contestants: videogame streamer Tyler "Ninja" Blevins (Ice Cream) and Olympic ice skater Johnny Weir (Egg), who were ousted during week 1.
And also, fighter Muhammad Ali's daughter Laila Ali (Panda), who was sent home at the end of week 2's show.
Please fill in your e-mail so we can share with you our top stories!