Dwyane Wade Says Daughter Kaavia Has Gabrielle Union's Personality and His Facial Expressions
Retired NBA legend Dwyane Wade and his actress wife Gabrielle Union have a beautiful daughter named Kaavia James. Dwyane recently said his daughter looks like him but has his wife's personality, and revealed who's behind all the witty captions on their baby's Instagram account.
When Gabrielle Union first met Dwyane Wade back in 2007, she wasn't impressed. "His 'résumé' looked like crap," she revealed to Glamour. "Athlete, going through a divorce, nine years younger than me." But when she gave him a chance, she discovered that there was more to him than meets the eye, and she liked it. A lot.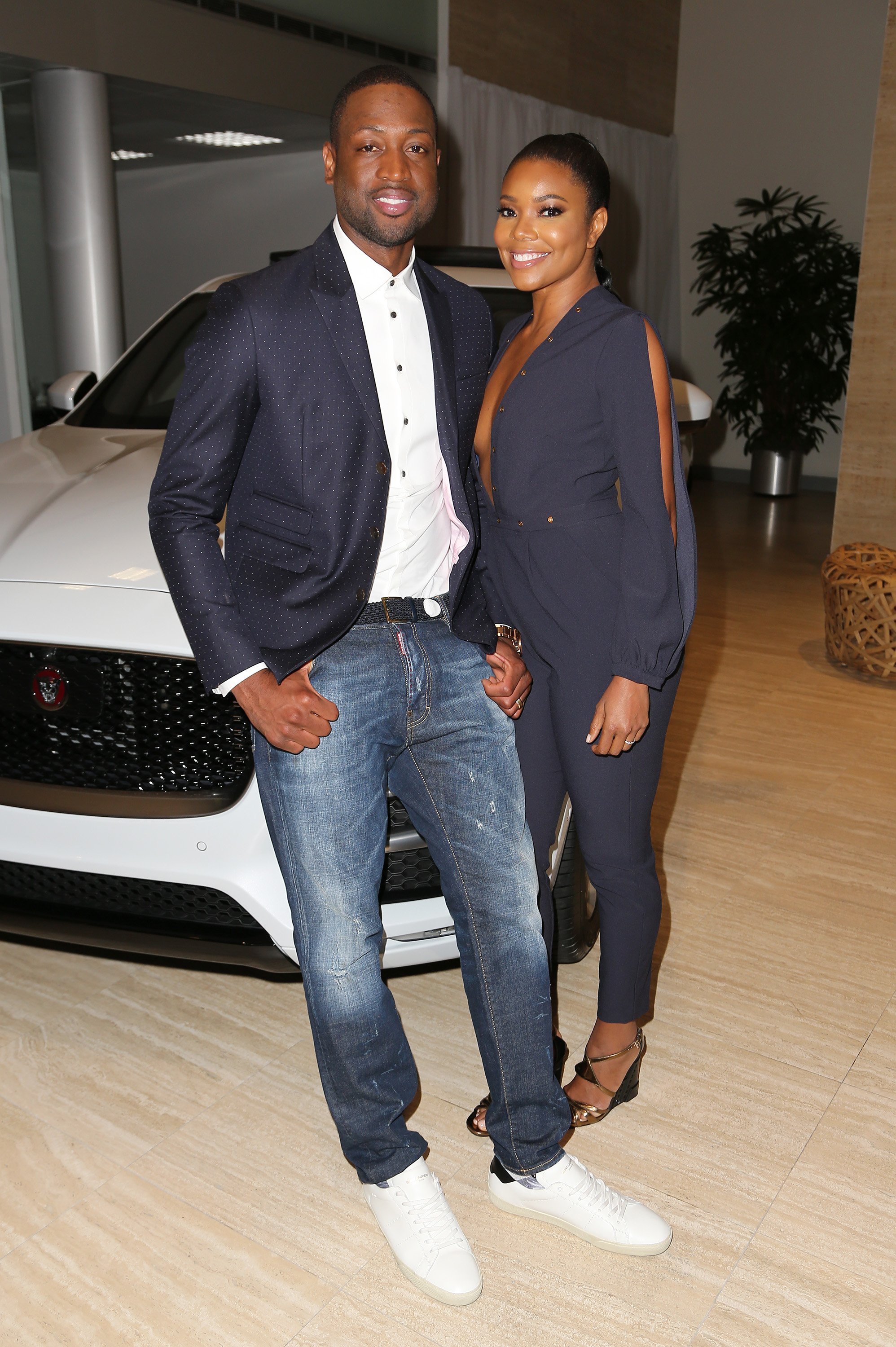 In 2010 they attended their first event together though they had both not confirmed that they were officially a couple. Dwyane's ex-wife Siohvaughn Funches labeled the actresses a "homewrecker" and even tried to sue her for emotional distress. "Dwyane and I made a decision very early to not react to the negativity," Miami New Times reports about the actress. "And I kept feeling like the truth would come out. The problem is, when it did, nobody cared."
After a brief split in 2013 because of what Gabrielle called "distance and scheduling" in Glamour magazine, the couple got married in 2014 in a black-and-white affair. "I decided that she wasn't just marrying me, she was marrying all of us," Dwyane explained in an interview with Oprah as he talked about how he proposed. "So I had them [his sons Zaire, Zion and Xavier] down by the pool, and I had them make their own signs. I had each one say, 'Will you marry us?'"
"I WANT OUR MIRACLE BABY, BUT I WANT YOU"
Gabrielle and Dwyane's journey to becoming Kaavia James' parents was a long and hard one that almost didn't happen after eight or nine miscarriages. "For three years, my body was been a prisoner of trying to get pregnant – I've either been about to go into an IVF cycle, in the middle of an IVF cycle, or coming out of an IVF cycle," the actress shared in her memoir, "We're Going to Need More Wine."
Dwyane was seeing the toll the fertility treatments were taking on his wife and he encouraged her to stop. "I always told her, 'I want this baby just as much as you do, but I married you. And you are the most important thing to me,'' he told Oprah. That's when the couple decided to try surrogacy.
On November 7, 2018, baby Kaavia James Union Wade was born. "11/7 will forever be etched in our hearts as the most loveliest of all the lovely days," Gabrielle wrote in her announcement post. And it's been quite the journey seeing Kaavia grow up.
"She looks just like Dad, but I'd like to think the attitude is from me," Gabrielle told People earlier in the year. "She will stare into your soul and tell you about yourself through her eyes." Dwyane echoed similar sentiments just last week, telling People that baby Kaavia has "my wife's personality with my facial expressions."
"SHADY BABY" IN ALL HER GLORY
Gabrielle and Dwyane run their daughter's Instagram account and the posts are often hilarious. With close to a million followers before she's turned 1, Kaavia's followers keep coming back for photos of the baby and the captions that seem to perfectly interpret her facial expressions, hence the nickname "shady baby." 
Dwayne shared with People that his wife is the brains behind the witty captions. "I did one caption and my wife was like, 'Never again. Don't ever touch it again,'" he shared.