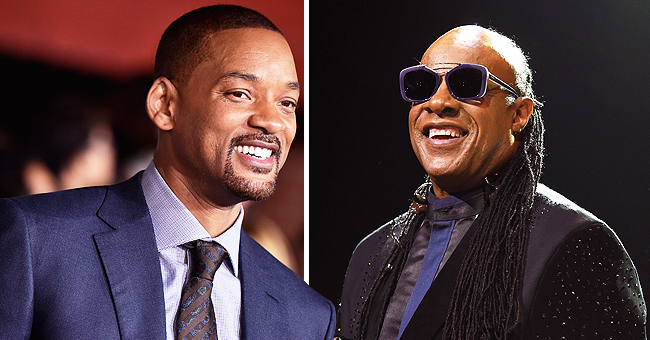 Getty Images
Stevie Wonder Surprises Will Smith during 'Hustlers' Screening to Sing for Him a Birthday Song
When he turned 50 last year, Will Smith jumped out of a helicopter. So what could possibly top that? Maybe having Stevie Wonder show up while you're watching "Hustlers" at the exact moment Jennifer Lopez mentions his name and he sings "Happy Birthday." And that's exactly what happened.
When a celebrity joins YouTube it doesn't usually cause a stir. But when Will Smith - the man who will forever be "The Fresh Prince of Bel-Air", who made battling aliens look so cool in "Men In Black", and made us bawl like babies in "The Pursuit of Happyness" - finally got his vlog on, it was a big deal.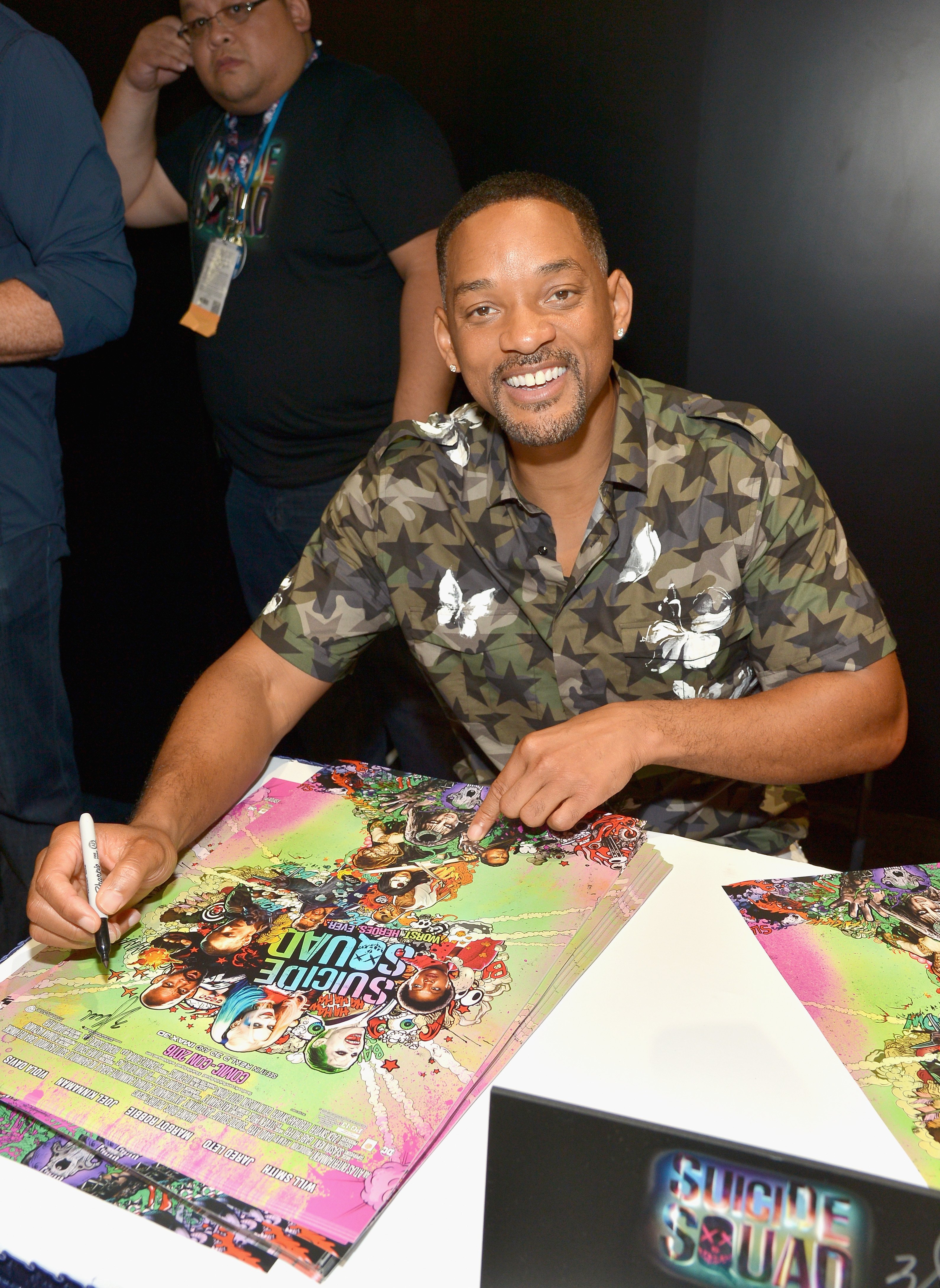 Will Smith at DC's 2016 Comic-Con booth on July 23, 2016 l Source: Getty Images
According to the stats on his channel, Will joined the platform on 14 December 2017 and to date has 6.91 million subscribers and over 300 million views on his videos. Will's star power is in his charisma and relatability, and this brings an authenticity to the videos that he uploads.
Like when he told the story of how being broke led to him landing the "Fresh Prince" role. Or when he took Drake's "In My Feelings" challenge to new heights – literally – by dancing on top of a bridge in Budapest. One of his most popular videos to date is when the actor decided to bungee jump out of a helicopter into the Grand Canyon for his 50th birthday, and he posted a video of the whole event on his channel.
BIG WILL JUMPS AT 50
In a video that Will shared before his big jump, he explained why he decided to do it. "My parents drove us cross-country… so we drove to the Grand Canyon," shared Will. "We got there and I remember having a deeply meaningful experience of how beautiful it was, but I was terrified to walk up to the edge. My whole family walked up to the edge and I stayed back, just scared to take in the beauty."
If you're scared, you're not going to take the chances that you need to take to realize your dreams," continued the "Gemini Man" actor. "And that was the thing for me. I don't mind being scared, but I'm still going to do it." The video has received over 19 million views. To be fair, it was not just a stunt for the sake of a stunt. According to People, the actor auctioned the chance to watch him jump live through Omaze. The proceeds went towards Global Citizen's education campaigns.
"HUSTLING" AT 51
For his 51st birthday, Will decided to keep it low-key. According to EW, on September 25th the father of three and some friends were enjoying a private screening of Jennifer Lopez's critically acclaimed movie "Hustlers" that stars the "Love Don't Cost A Thing" singer, "Crazy Rich Asians" actress Constance Wu, Keke Palmer, "Bodak Yellow" rapper Cardi B, and others.
At the point in the movie where Jennifer's character Ramona says singer Stevie Wonder is in the champagne room, the movie was paused and the singer appeared in the flesh. He proceeded to sing his rendition of "Happy Birthday" to a surprised Will, who, of course, shared a video of the surprise to his Instagram account.
Will asked Stevie if he had really been in the champagne room and the singer coyly replied, "If I was there, I'll never show, I'd never say. Because if ever I'm asked about it, I can say, 'Well, I didn't see where I was.'"
TEQUILA FOR JADEN'S 21
Earlier this year, Will's son Jaden turned 21 and the family celebrated in a special way – tequila shots! "I'm really proud of you, just the way that you've grown in the past few years is what parents hope for," said the proud dad as he toasted his son. "You take it seriously to contribute to the human family. You just make us proud every single day."
Jaden decided to give back on his milestone birthday. On July 8, the "Again" rapper launched I Love You Restaurant. According to CBS, this is a pop-up food truck that offers "healthy, vegan food" for free. This means that people who are in need have healthy food options.
Please fill in your e-mail so we can share with you our top stories!