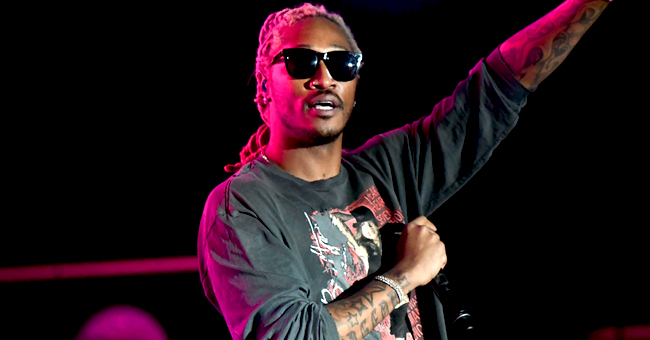 GettyImages
Future Claims He Is Single after Fan Shared Screenshot of the Rapper's Reaction to Her Instagram Story
Rapper Future claims he's single after flirting with a fan, even though he's been on vacation with one of his baby mamas.
Several ladies were surely surprised to learn that Future is a single man, unencumbered by any emotional attachments.
The rapper dropped the dime on his romantic status when a story that revealed he had flirted with a fan online went viral.
Future, who has 7 children with 6 women, is currently contesting a paternity suit with a 7th alleged baby mama.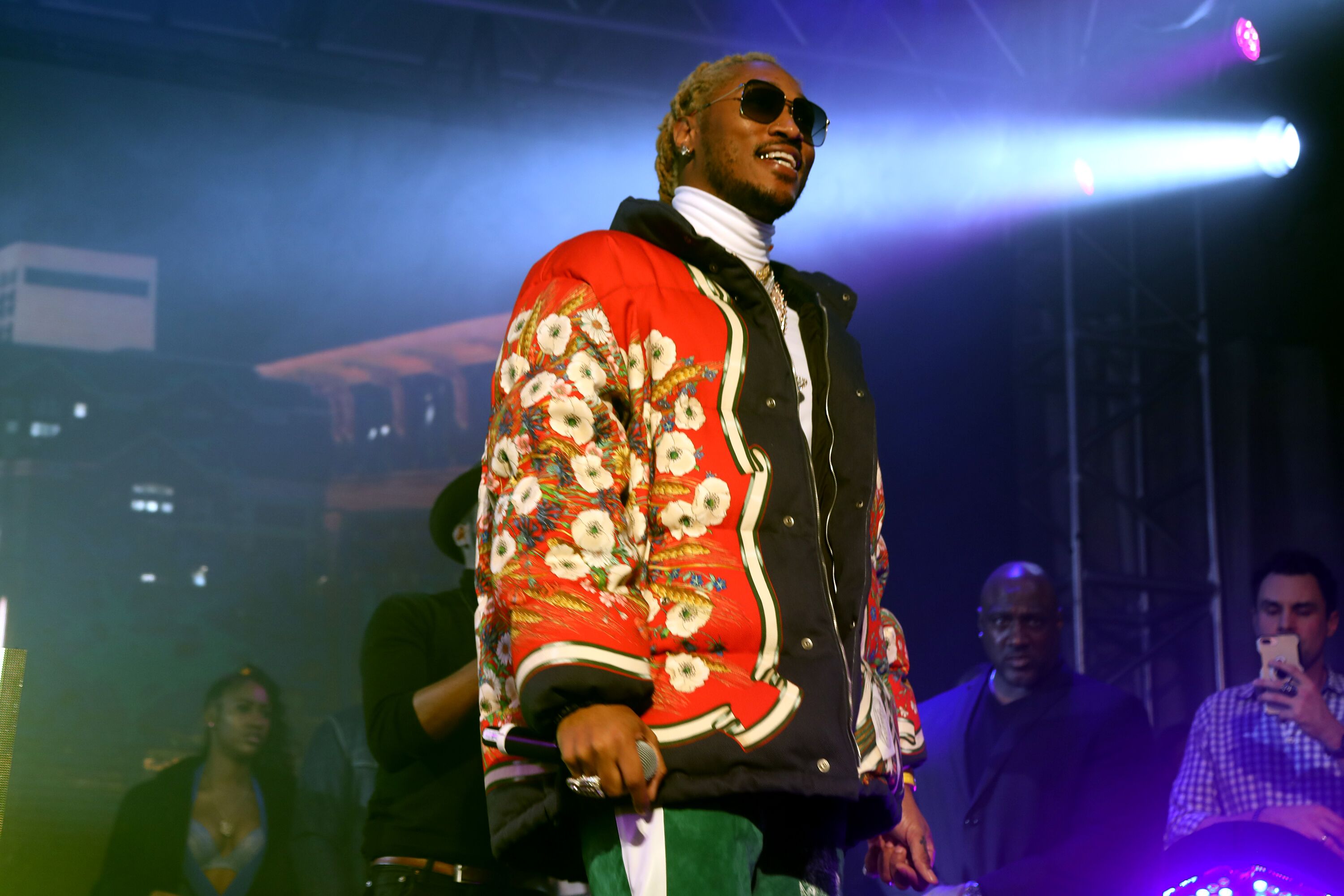 Rapper Future/ Source: Getty Images
A FLIRT WITH A PRETTY FAN
A pretty girl known as @coconutwwater posted a photo on social media, and an appreciative Future commented with a heart-eye emoji.
The flattered fan took a screenshot of his comment and tweeted the snap, captioning it:
"I's official I'm a BAD (expletive)."
ON VACATION WITH HIS BABY MAMA
What makes the story all that much juicier is that Future has just returned from an idyllic vacation in the Caribean with one of his 6 (or is it 7) baby mamas, Joie Chavis, with whom he shares a child.
FAN'S TWEET GOES VIRAL
Nothing spreads faster than a scandal and Future's little heart-eye emoji became big news on social media, leading him to comment:
"Jus a reaction to ah fan obviously . . . I'm lit what u expect."
RAPPER FUTURE BARES ALL
The rapper posted and then deleted his DM conversation with the fan, during which he states:
"I dnt lie. I'm single. What's the problem?"
The fan responds, explaining that she had never claimed any involvement with him, but was simply flattered by his attention. She wrote:
"I never said you tried to (expletive) me I was happy you acknowledged my pic."
Future, who has 7 children with 6 women, is currently contesting a paternity suit with a 7th alleged baby mama.
RAPPER FUTURE CLAIMS 5 WIVES
Future has a lot of love to give, and he keeps giving it to different women.
The rapper who shares 7 children with six different women, is now embroiled in a paternity suit with a 7th lady, Elizabeth Reign, who alleges he fathered her baby girl.
But the rapper seems unrepentant and had occasion to state on social media:
"I have 5 wives BTW. Love them all to death."
Futures has children with Jessica Smith, Brittni Mealy, India J, singer Ciara, Joie Chavis, and an unidentified woman. Elizabeth Reign would make it 7, and that means that Future has overtaken Henry XVIII who only managed 6 wives.
Please fill in your e-mail so we can share with you our top stories!