Melissa Gilbert Shares a Rare Photo with Tom Cruise Whom She Dated in the '80s
Actress Melissa Gilbert, best known as Laura Ingalls on "Little House on the Prairie," shared a throwback on Instagram posing next to Tom Cruise, with whom she dated for a while.
Born in May 1964, Melissa's career in the entertainment industry began in TV commercials when she was only a girl. In 1973, she got her most memorable role: Laura Ingalls on "Little House on the Prairie."
"He was a good kisser."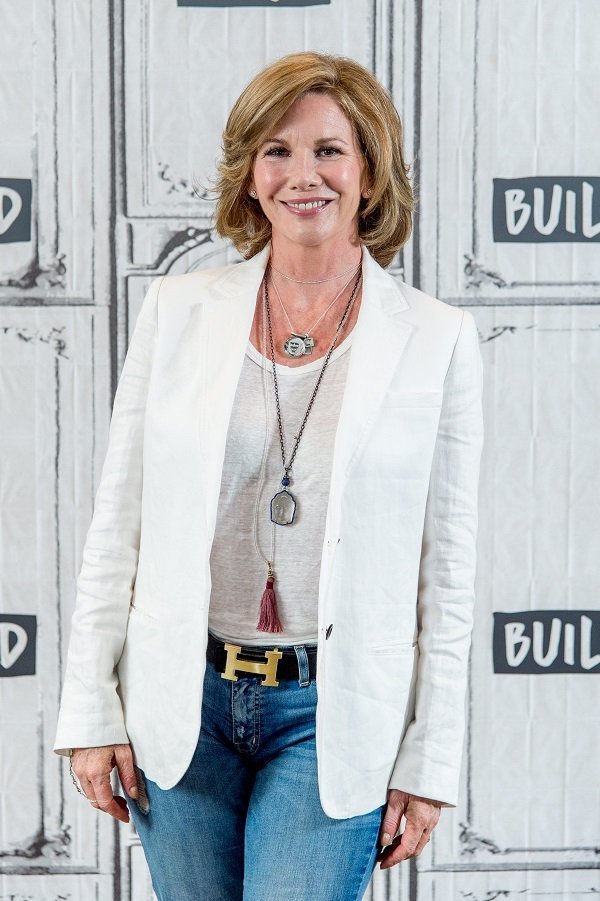 Melissa Gilbert's time after "Little House on the Prairie"
After her time on the show ended, Melissa went on to work on different TV films and series. Unfortunately, none of them was as successful as "Little House on the Prairie."
In 2012, she surprised her fans by joining the cast of the 14th season of "Dancing with the Stars." During the fourth week, she hit her head while dancing with her partner Maksim Chmerkovskiy.
Melissa on "Dancing with the Stars"
The impact caused a mild concussion, so Melissa was taken to the hospital. After a brief recovery process, she came back to the show and was eliminated in the eighth week, finishing in fifth place.
One of the latest TV series she worked on was "Secrets and Lies," the mystery anthology ABC show that aired between March 2015 and December 2016.
Her photo next to Tom Cruise
On October 10, Melissa uploaded a throwback photo on her Instagram account, showing her wearing a beautiful, off-the-shoulder dress while looking at Tom Cruise, who was smiling at her wearing an elegant suit.
Even though some people might not know it, Melissa and the "Mission: Impossible" actor dated for a while several years ago. Back in the day, Melissa was a recognized actress in Hollywood while Tom was still trying to make a name of himself.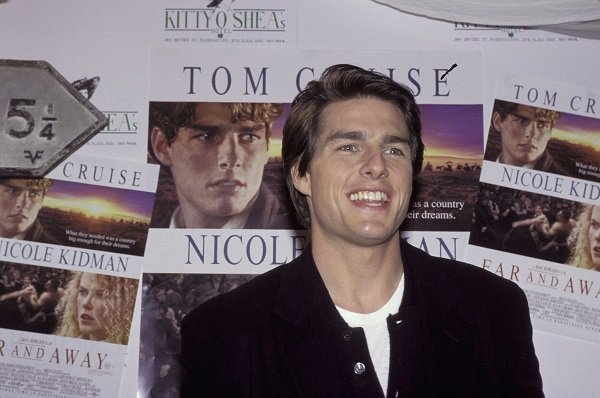 Melissa Gilbert and Tom Cruise's relationship
During a conversation that the actress had with Andy Cohen on his show, she revealed that he was still Tom Mapother when they were romantically involved. Mapother is Tom's born name.
Melissa added that they dated when he first moved to Los Angeles, and she was between 16 and 17 years old. At that point, Tom was around 19 years old.
Andy told Melissa that the legendary singer and actress Cher once said to him that Tom was one of the best lovers she ever had. He then wondered if the same was true for her, to what the actress replied:
"I did not have sex with him. We made out, but honestly, there was no sex. He was a good kisser, but you know, he was like a struggling, starving actor and I was working. I actually bought him his first set of dishes."
Her romance with Rob Lowe
When Melissa's relationship with Tom Cruise didn't work, she started dating actor Rob Lowe, with whom she was deeply in love with. As revealed in her memoir "Prairie Tale," the couple's relationship began when she was 17 years old.
The actress confessed that she fell in love "instantly, hopelessly, and stupidly" and that she felt like she was starving for Rob.
In 1986, the actor proposed, and the two of them were ready to take the next step in their relationship. Soon after that, Melissa discovered that she was pregnant.
Unfortunately, that was the aspect that broke their romance. When Melissa told the actor about the baby news, he claimed that he was not ready to be a father or a husband.
Her three husbands
To make matters worse, Melissa suffered a miscarriage, which means that she lost both her baby and her relationship with Rob. According to her memoir, "it hurt like hell."
Things started to get better for the actress after that. She married actor Bo Brinkman in 1988 and had a child the following year. In 1992, they parted ways.
In 1995, she married Bruce Boxleitner and had a son together, born later that year. Unfortunately, their marriage ended in 2011.
At the moment, the actress is married to actor and director Timothy Busfield. They tied the knot in 2013 and have been together ever since.