China McClain from 'House of Payne' Celebrated Look-Alike Mom's 48th Birthday in a Recent Post
The young actress China Anne McClain who starred as Jazmine in "House of Payne" celebrates her mom's 48th birthday by posting on her Instagram page: "HAPPY BIRTHDAY MOMMY!!! No one will ever compare to you."
On October 8, China McClain celebrated her look-alike mother as she clocks 48. She uploaded a new post of herself and her mom twinning in black dresses and low cut hairstyles as she wished her a happy birthday.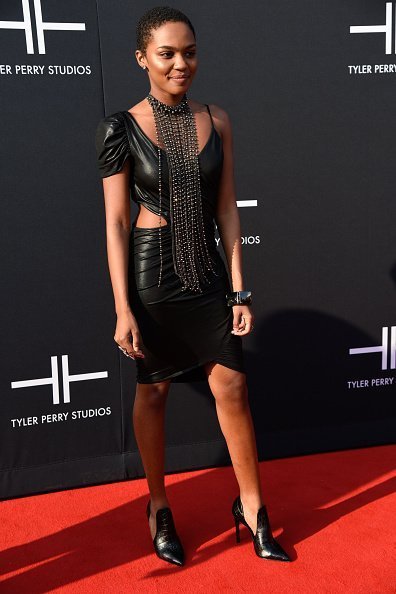 The two ladies look so beautiful and so much alike as they stand side by side in front of the camera. The post attracts tons of likes and comments, most wishing her mom a happy birthday and commenting on how they look so beautiful and so much alike.
"Happy Birthday, Momma McClain, love you!" one person wrote while another chipped in that, "you both look so beautiful! Happy Birthday." A third person wrote,
"You are like twins, wish happiest birthday to Mama McClain."
The "House of Payne" actress and her mother look so much alike now more than ever in her new haircut. Both ladies are rocking the low cut look.
Apparently, China didn't just cut her hair, she had cut it close to a year ago and has just decided to reveal it recently on her Instagram page. In one of her posts, she wrote about how people attribute everything to people's looks and how she has come to grow tired of it. 
"Why do we let everyone else tell us what we should look like? How we should dress? How to wear our hair? What we can't do based on our appearance or the color of our skin? Haven't ever really worn my hair natural but I'm sick of straightening this magic. I'm a black girl and I'm hella proud," she wrote. 
And of course, her fans embraced her new look and showered her with loads of compliments. The young actress and singer kick-started her acting career at the age of five by acting in the movie "The Gospel."
Her role in this movie attracted the likes of Tyler Perry, and in no time, she starred as Jazmine Payne in Tyler Perry's T.V. series, House of Payne.
This was only the beginning for the young star as new opportunities kept coming her way, and thus started her acting career full time.
She was then picked to act the lead role in the Disney show "The A.N.T. Farm," which served as an excellent platform for her to showcase her vocal prowess.
Subsequently, the band she formed with her sisters, "McClain Sisters" got signed up by Hollywood records. China has come a long way since then; she has featured in several other movies and T.V. series and hasn't let that get in the way of her academics.
She recently graduated from high school with honors and is now acting the dominant role of Uma in Disney's "Descendants 3."