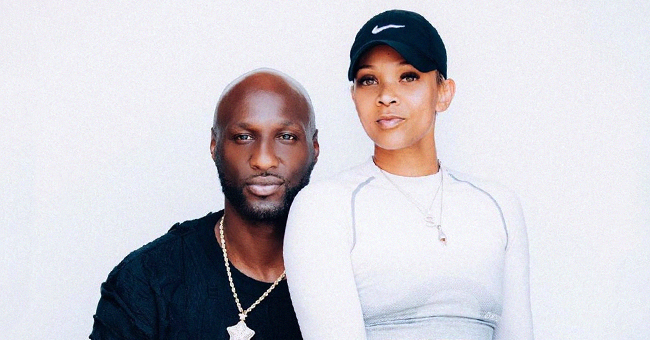 Instagram/getuptoparr
Lamar Odom of DWTS Reportedly Wants More Children with Girlfriend Sabrina Parr
At 39-years-old, Lamar Odom reveals that he still hopes to have two children, particularly twin boys, with his girlfriend Sabrina Parr.
After confirming their relationship in August, Lamar Odom is ready to take it to the next step into his relationship with Sabrina Parr by planning to have children together.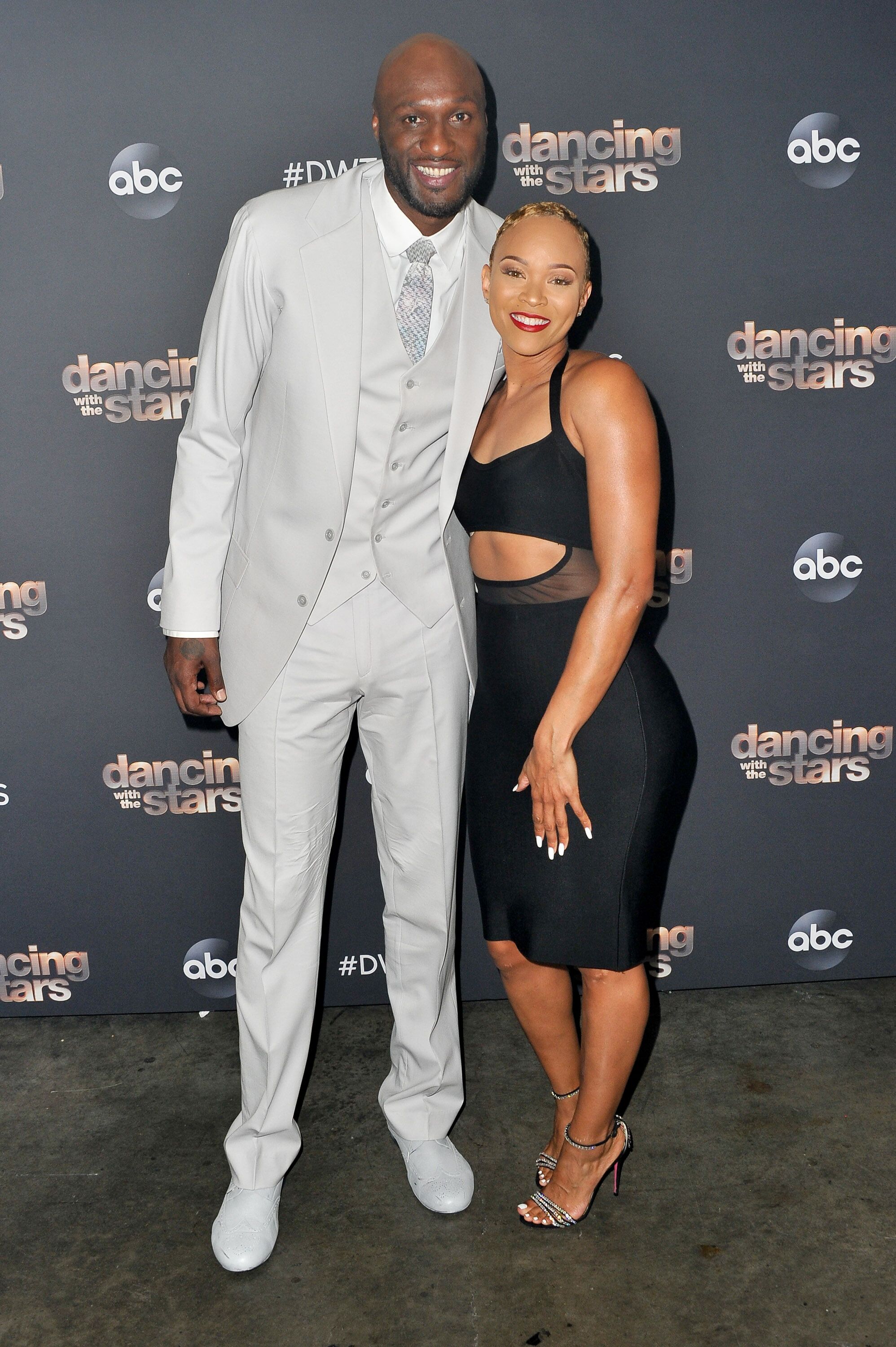 Lamar Odom and his partner on "Dancing With The Stars" | Source: Getty Images/GlobalImagesUkraine
On Becoming a New Father
The "DWTS" contestant shared that he's still open to having more children in the future, especially now that he feels both he and his girlfriend are ready to take that risk.
The former NBA player is already a dad to Destiny, 21, and Lamar Jr., 17 with his ex-wife Liza Morales.
Now that he's sure of his love with Sabrina, he feels they are both ready to start a family of their own.
Wanting to Have Twin Boys
While speaking to US Weekly, the "Dancing With the Stars" contestant shares that he hopes to be the dad to twin boys.
"Twin boys, then I'm out of the game."
When asked whether or not he feels his girlfriend Sabrina is on the same page, he simply says "I think so."
Expanding His Family with Sabrina Parr
Odom is hopeful that in the near future, he and his girlfriend will be able to conceive a child together and expand his family with her before he stops trying to conceive.
"I think I want more babies. Twin boys, then I'm out of the game."
On The Topic of His Previous Marriage
Recently, the ex-pro baller responded to a fan who wished he and his ex-wife Khloe Kardashian would get back together, saying he's done with the past and is happy with his current girlfriend.
"@beachgirl90266 I am currently with a woman I love and respect. I am leaving whatever in the past in the past. If you can't respect me and my girl then please unfollow me."
Lamar and Khloe got married on September 2009, just a month after they met. Together, they had a reality TV show called "Khloe & Lamar" from 2011-2012, before separating four years later on October 2016.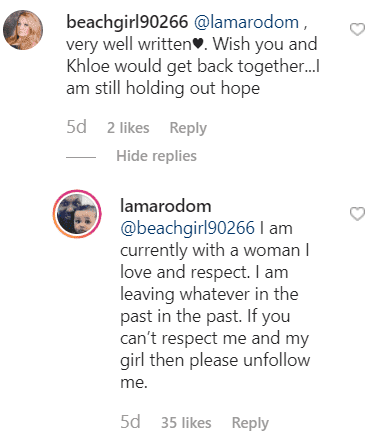 A screenshot of Lamar Odom's response to a fan on his Instagram | Source: Instagram / Lamar Odom
Lamar and Khloe's Relationship
In his recent memoir, Lamar was open about how terribly he treated Khloe during their marriage, having several affairs and being verbally violent whenever he was on a substance.
However, through it all, Lamar and Khloe remained friends, with the reality TV star even tending to Odom when he was hospitalized after an overdose at a brothel.
Now that he's happy with Sabrina, he hopes fans can put his relationship with Khloe in the past as they remain good friends up to this date.
Please fill in your e-mail so we can share with you our top stories!