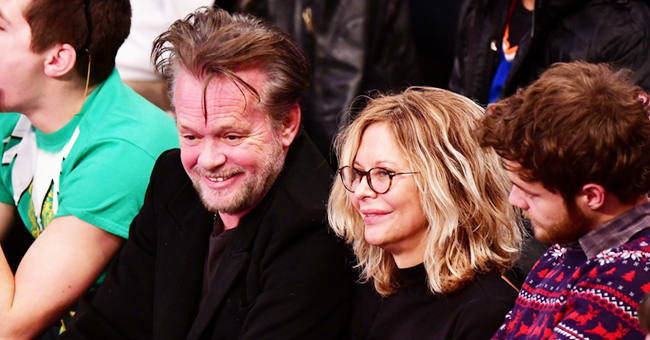 Getty Images
John Mellencamp and Meg Ryan: Story behind the Couple's Relationship

When the blonde actress announced the engagement on her Instagram last November, the followers almost freaked out! The comments and congratulations rained because this couple has several years giving a talk and despite everything that has happened, their love seems very strong.
Meg Ryan and John Mellencamp seem to be ready to walk towards the altar at last. After several years together, with separations and reconciliations, they have decided to take another step in a lifetime commitment, this time with marriage.
Finding love is not an easy thing, even being the blonde girlfriend of America or a famous rock singer. Meg has had several not-so-successful love relationships and a resounding divorce with Denis Quaid. John has not been easy either and this would be his fourth wedding. Let's see how this story started: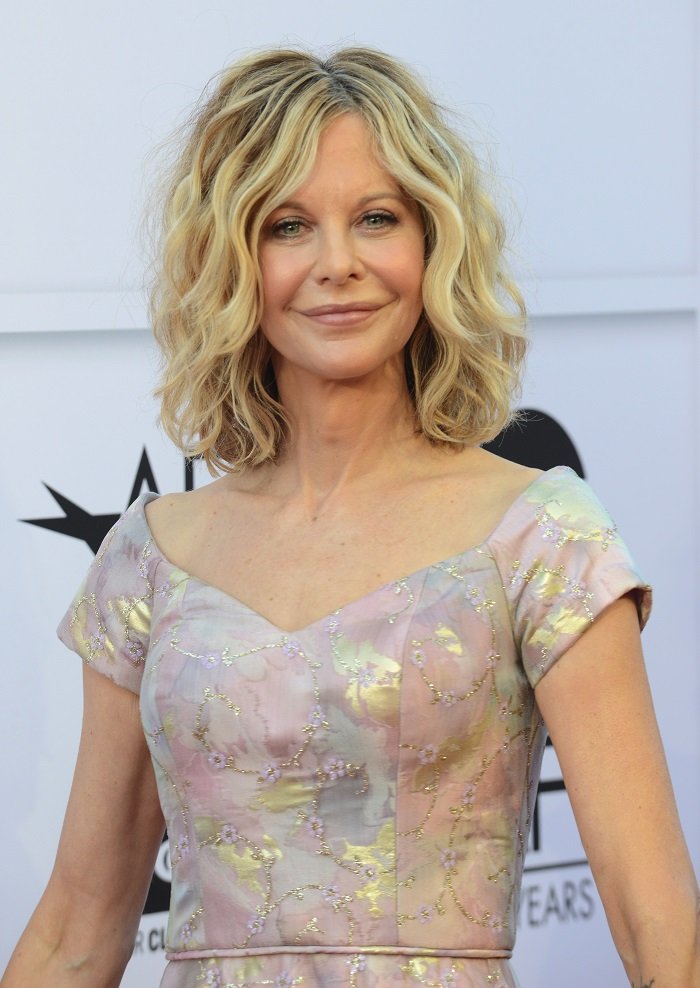 Meg Ryan I Image: Getty Images
THE BEGINNINGS
The relationship of this famous couple began privately and very confidentially. The date is not known exactly, but in 2010 John ended his 18-year marriage to Elaine Irwin.
Meg had divorced Denis ten years ago; she and John were seen together at Martha's Vineyard and also walking the streets in New York. However, they did not confirm their romance until a few weeks later.
During the first year of the relationship, everything seemed to go great! Ryan accompanied Mellencamp on his international tour, through Ireland, Britain, Germany, and other countries. She was residing in New York and he lives in Indiana.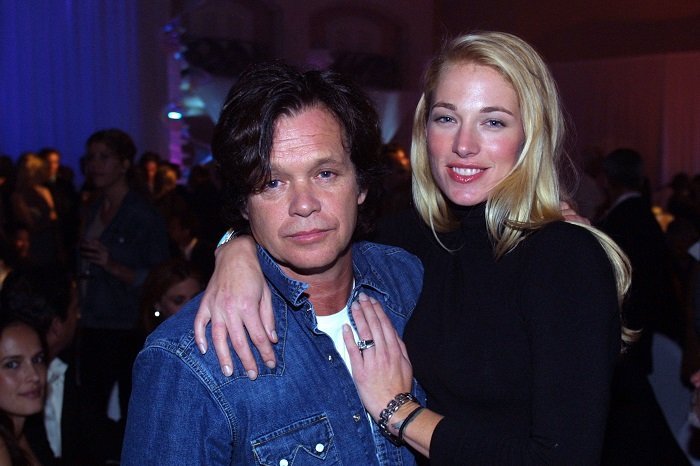 John Mellencamp and Elaine Irwin I Image: Getty Images
Although they did not usually appear in public together, it could be seen during their third year together that their love was getting better. They were photographed together while watching Dale Watson perform at the start of Farm Aid in Hershey, Pennsylvania.
That same year, 2012, Meg put her mansion on sale in Bel Air, which unleashed rumors about an eventual wedding or at least plans to move together. However, both celebrities chose to keep their relationship private, although they were sometimes seen holding hands.
THE RUPTURE
It seems that for John the issue of moving to New York was something sensitive. He did not seem willing to leave Indiana, as he did during an interview in 2013. Also, for the singer, it should not have been easy to deal with all the paparazzi following them all the time.
Unfortunately, distance wreaked havoc on the relationship. The couple's followers expected Meg to move with John to Indiana or for him to leave his residence to move with his girl in the Big Apple. But none of this happened and the couple decided to leave things like that, separating in 2014.
Each one went on their way, Meg commented that she was taking time for herself to enjoy who she was at that time, her children, her body and her age. The changes are not easy and a three-year relationship is a bit difficult to leave behind. Ryan dedicated herself to her inner growth and her beloved children.
For his part, John decided to move on and sometime after his breakup with Ryan, he was dating the renowned model Christy Brinkley. The couple seemed very well to the point that in September 2015 John was ready to move in with her.
A year later, the couple broke up, claiming distance as one of the fundamental reasons. Also having agendas full of demanding commitments, for their respective careers, put pressure on the relationship they could not bear.
THE RECONCILIATION
Mellencamp had no hope of returning to Ryan, as confirmed in a comment during an interview saying that he still loved Meg, but that she hated him to death. He explained that his character had not helped make things work and that Meg was wonderful.
But it seems that John was not right, because shortly after these comments he was spotted with Meg in a restaurant, the couple was sharing not only a delicious meal but a great time together because they were seen laughing and making jokes.
According to the singer, he had tried to contact Ryan several times but she always refused to answer him. In July 2017, the couple confirmed that they were together again. Meg began to accompany John in his shows and encouraging him.
COMMITTED
Now they have moved one step higher! Meg's announcement on Instagram reached more than 16,000 comments in six hours. The fans of the couple have left comments with their congratulations and wishes for joy.
Although they have not set a date for the wedding, the couple seems to be enjoying this stage of engagement. Meg wears a beautiful diamond ring on her finger, and a radiant smile. John has said that she is the funniest woman he has ever met.
From what they show they have overcome the difficulties that had distanced them and that they almost ended their relationship and have rebuilt their life together more strongly.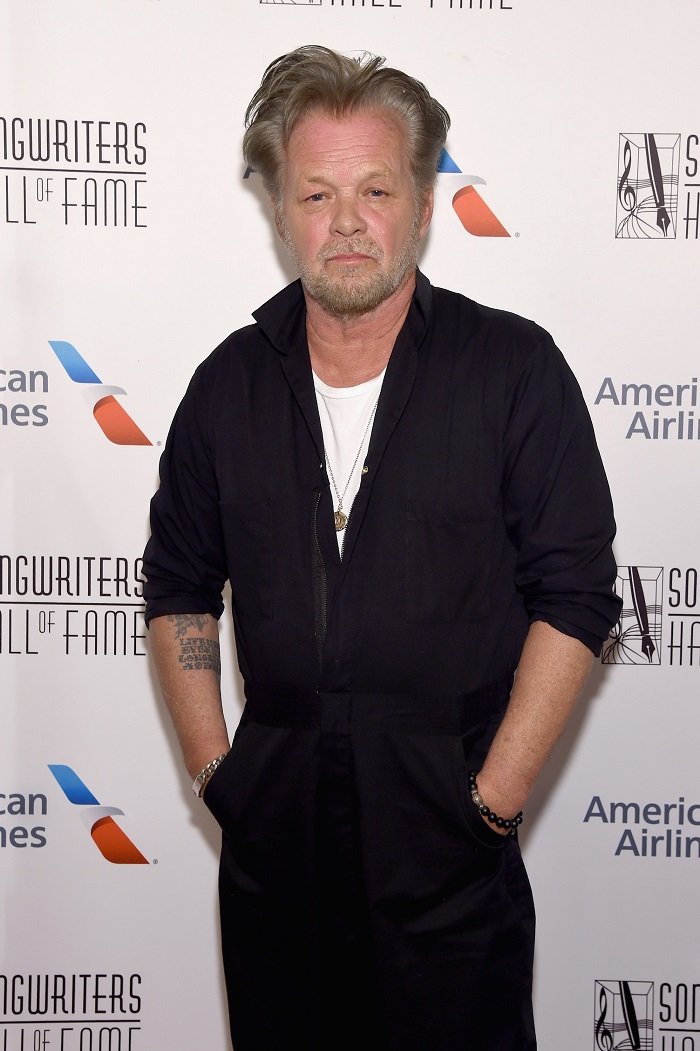 John Mellencamp I Image: Getty Images
After all, they are not young kids. John is 67 years old and has three marriages; Meg, on the other hand, is fabulous at 57 years old.
We will have to wait for the wedding, however, they will surely give enough talk during this time. Meg does not stop chasing the paparazzi, something that John has learned to handle. Even Denis Quaid, Ryan's ex-husband has commented that he is happy for his commitment and hopes they are very happy.
A BIG FAMILY
Not to mention the seven children that the couple will share. Meg has a son with Denis, Jack Quaid, 26, and an adopted daughter, Daisy True Ryan, 14. For his part, John has three children from his first marriage to Priscilla: Michelle, 48, who already made him a grandfather and has nothing to do with the show.
His second daughter, Teddi Jo, 37, who is an actress and has participated in "The Real Housewives of Beverly Hills." She has two children with her husband Edwin Arroyave, Teddy is John's daughter with his second wife, Victoria.
Victoria's second daughter is Justice, she is 33 years old and has a beauty salon in South Carolina, where she is known as Hilton Head Island's best stylist. She is married to Michelle Moore and has two children.
John's third and last wife has two children with him, 24-year-old Hud is the oldest, goes to Duke University and plays football. His brother and second son is Speck, 23, of whom there is not much information, we only know that he plays the guitar.
Please fill in your e-mail so we can share with you our top stories!