Donald Trump's Ex-Wife Marla Maples Flaunts Her Figure in Striped Belted Dress in a Throwback Photo
Marla Maples, the ex-wife of the now-president, was flaunting her figure in a throwback Instagram post. The 55-year-old put up a spiritual caption on her post. 
The American actress and television personality, Marla Maples, moved to the big apple to become an actress in 1985. She was striving to achieve her goal when she met her now ex-husband, Donald Trump. 
The affair between Trump and Maples was still married to his first wife, Ivana Trump. The real estate mogul and Maples married in 1993, and their relationship lasted until 1999. Here's what she is up to now.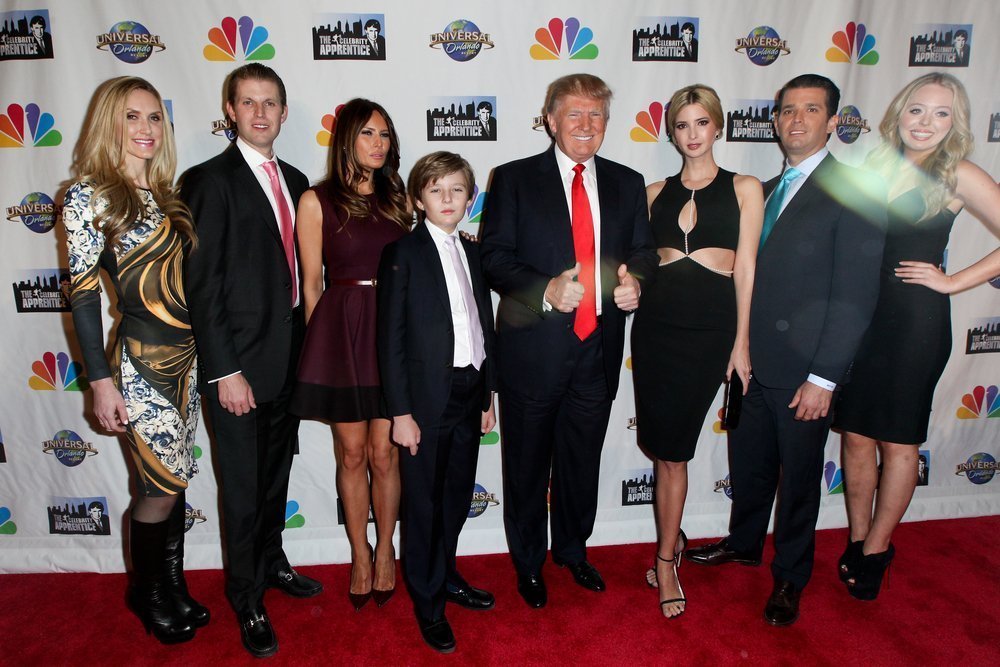 MAPLES FLAUNTS HER FIGURE IN STRIPED DRESS ON INSTAGRAM
Maples is in no way camera shy. She has appeared before the camera in several shows like "Dancing With The Stars" and the movie, "The Ex-Wives Club." Her Instagram picture looking divine is no surprise. Her spiritual caption was spot on too. 
"Seeing the Light! Feeling the Light! Such fun on the set of #therighteousgemstones #tbt Congrats for getting picked up for a 2nd season ... #GayNancy can't wait to come pray and play with you all again soon #hallelujah #mmmoments"
Maples shares a lot of spiritual content on her social media, as well as her website. Part of the reason for it is because she is an advocate for wellness and is a humanitarian. Her podcast, "Awakening with Marla Maples," is available for free online.  
MAPLES CONSIDERED DONALD A SUPPORTIVE FATHER
Going through a divorce is seldom easy, and it can get harder after you've brought a new life into the world. In an interview with "The Daily Beast," Maples noted that she would make sure that Trump is aware of his responsibilities in their daughter's lives. 
"If her father ends up being there [the White House], I'm gonna make sure she's really prepared with the issues that are important to her and have been important to me as a mom in raising her, that she will be an active part in pushing these things through."
Although Trump pulled the plug on their marriage in 1999, and a prenuptial agreement was signed, he remained supportive of Tiffany in her education and has supported her in some personal matters. 
MAPLES IS PROUD OF TRUMP DEFENDING HIS DAUGHTER 
After Trump ascended to the white house, his past was brought into the spotlight once again. His family was all over the news as expected.
Trump has had some talks flying around about him not being as close to Tiffany as he is with the rest of his children. Trump was quick to dismiss the theories and said, "Oh, no. No. Tiffany is great. I love Tiffany." 
The incident happened after Maples posted a picture of Tiffany on her first day of law school and said that she was proud of her.