Simone Biles' Boyfriend Stacey Ervin Jr Pays Sweet Tribute to the Gymnast after Her 5th World All-Around Title
Simone Biles' boyfriend wrote a touching tribute celebrating her record-breaking win of 5 all-around world titles.
Simone Biles broke records at the World Championships in Stuttgart, Germany, and as the world celebrates the phenomenal 22-year-old gymnast, her boyfriend, Stacey Ervin, is leading the charge.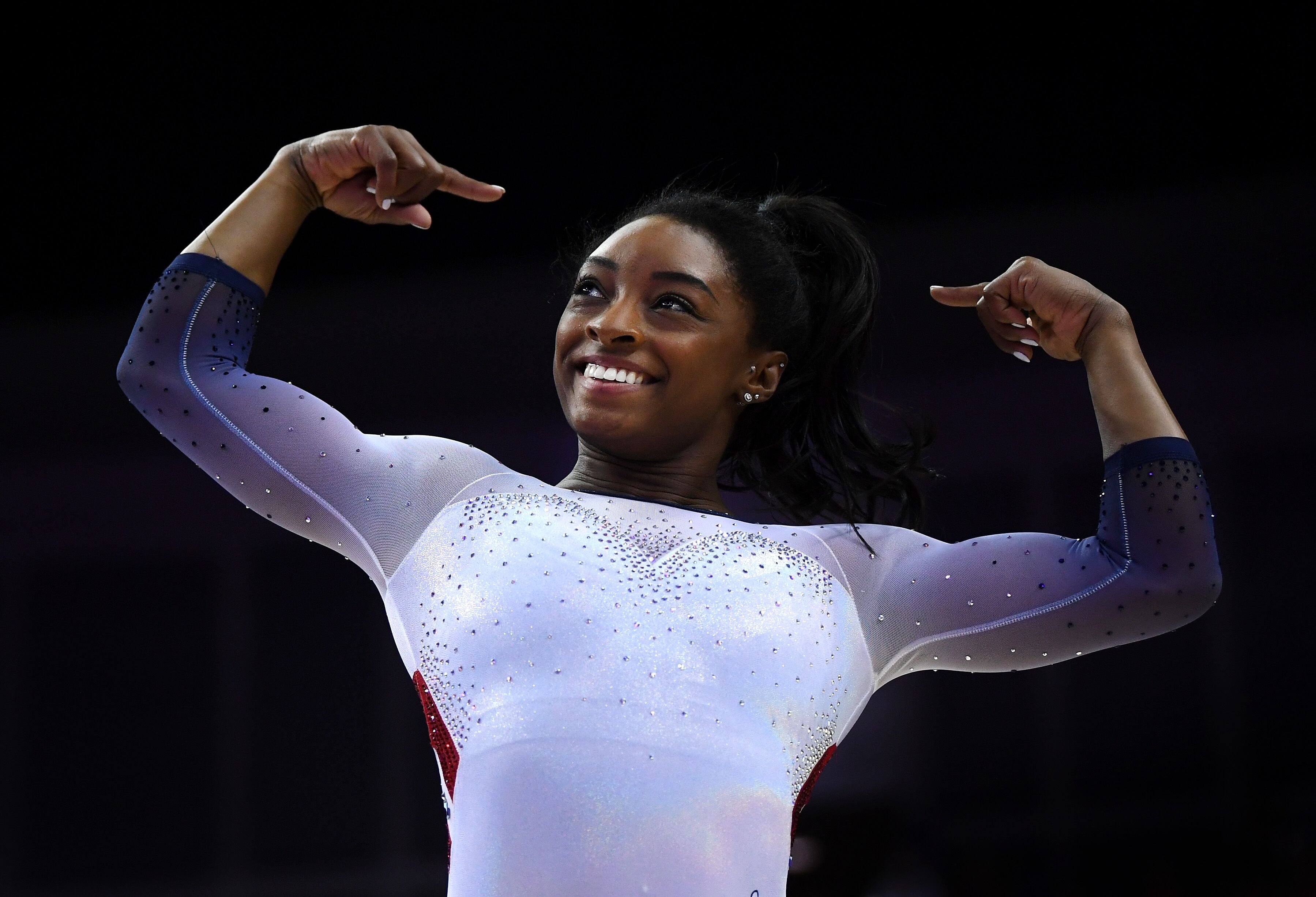 Ervin shared a photo and video post on his Instagram account; the photo showed his girlfriend dressed in Nike tracksuit, proudly showing off her gold medal, while the video showed the proud former gymnast, cheering Biles on from his living room.
In the accompanying caption, he paid tribute to the gymnast, writing,
"My woman is a 5x world champion in the all-around, and I couldn't be more proud. I get [excited] every time I watch her do her thing, and today was no exception. Congratulations babe! The whole world is proud of you."
Biles reacted to the heartfelt words in the comment section, writing,
"My mans. Can't wait to give you the biggest smooch ever! Thanks for your endless support, babe, I love you with all my heart."
The Texas resident competed in the beam and floor finale on Sunday, winning the gold in both categories with a score of 15.066 at the beam. In a post shared to her Instagram after the competition ended, Biles celebrated her success at the World Championships, and her man commented,
"Thank you all for representing our country with pride, honor, grace, & a winning spirit/performance!"
This year's win is significant for Biles, who was unfortunate at the beam at the Rio Olympics, and World Championships 2018. With the help of her coach, Cecile Landi, she built up her confidence, and said in a press briefing,
"… [I] have been working to bring my confidence back to what it used to be on the beam. To go out and nail that routine just like I do in practice, felt really good."
Earlier in the competition, the young gymnast perfected two historic moves. A triple-double element, and a double-double dismount, and subject to the approval of the Federation of International gymnast, they might get named after her. Biles holds four Olympic gold medals, has won 14 world titles and has no plan to slow down soon.