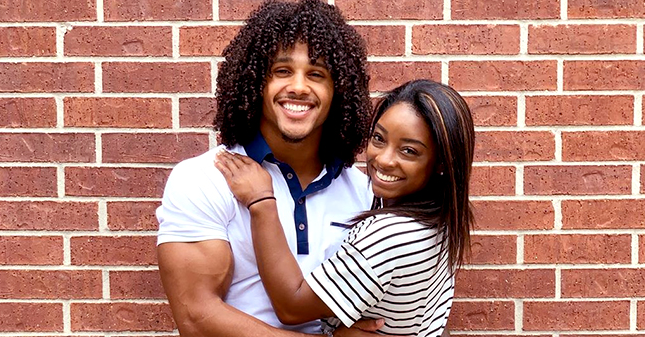 Instagram/staceyervinjr
Simone Biles' Man Stacey Ervin Jr Praises Her after the Gymnast's 5th World All-Around Title
Simone Biles' man, Stacey Ervin Jr., stans his girlfriend, and he's not ashamed to let the world know.
In a recent report by PEOPLE, Stacey Ervin Jr. took to Instagram to shower praises on his girl. After the end of the gymnastics World Championships, Simone had shared a picture of her some other gymnasts walking on the beach, which Stacey commented on.
In another one of those sweet moves, Stacey shared an Instagram post of him getting hyped after Simone claimed her fifth world all-around title.
In the post, Stacey shares a picture of Simone holding up her medal and a video of him watching her on TV.
In the clip, Stacey is seen jumping ecstatically as he watches Simone perform.
Once the 22-year-old's performance ends, Stacey covers his eyes with his hands to stop the tears from flowing freely.
Stacey, who is also a gymnast, captioned the post writing:
"I get hyped every time I watch her do her thing & today was no exception. Congratulations, babe! The whole world is proud of you!"
Fans took to the comment section to praise Stacey for being a supportive boyfriend. Some even tagged their relationship 'goals' while adding that his' reaction is everything.'
Stacey's reaction isn't out of place as his girlfriend took home five of the six golds up-for-grabs in Stuttgart, Germany.
NPR divulges that the gymnast won the top of the podium in the team competition, all-around, and vault in addition to floor and beam.
To celebrate the champion's outstanding presentation, PEOPLE recounts that Team USA took to Twitter to applaud her.
The team claimed that Simone isn't only the most decorated woman in world championships history. She's also the most decorated gymnast in world championships history.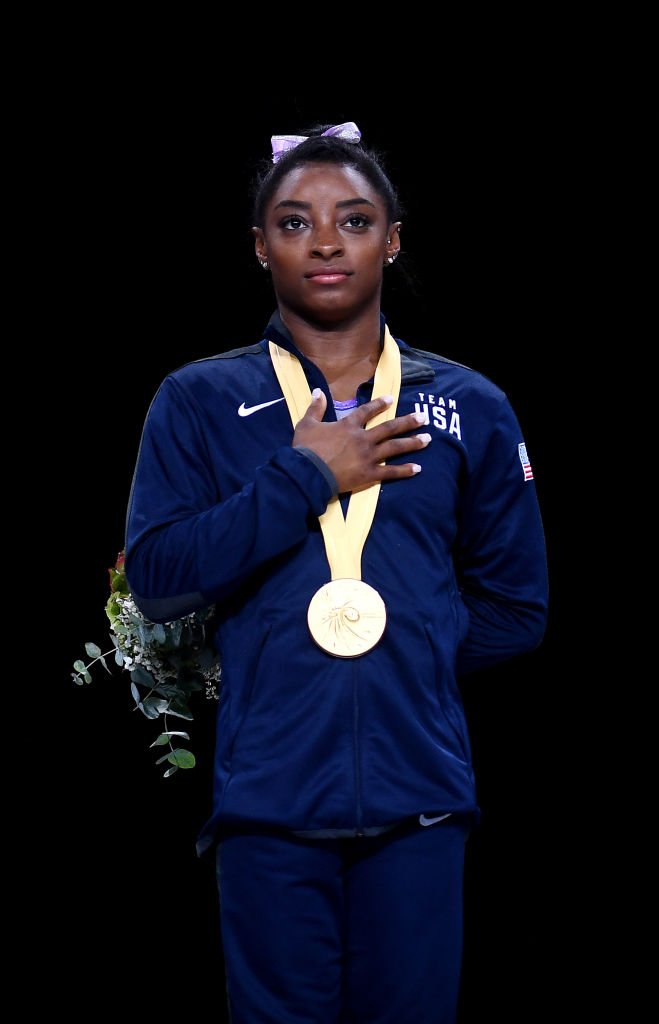 Gold medalist Simone Biles of The United States on the podium following the Women's Floor Final during day | Photo: Getty Images
Forbes points out that Simone's wins might come from the level of confidence she exudes. According to them, she wears her emotions on her sleeves and is as original as they come.
Whether she's sad over a loss or celebrating a win, Simone doesn't fake her reactions.
Additionally, the gymnast doesn't hesitate to take career risks or show her tenacity to those around her.
Despite her strong motivation and obsession with winning, the star athlete still supports and celebrates her team.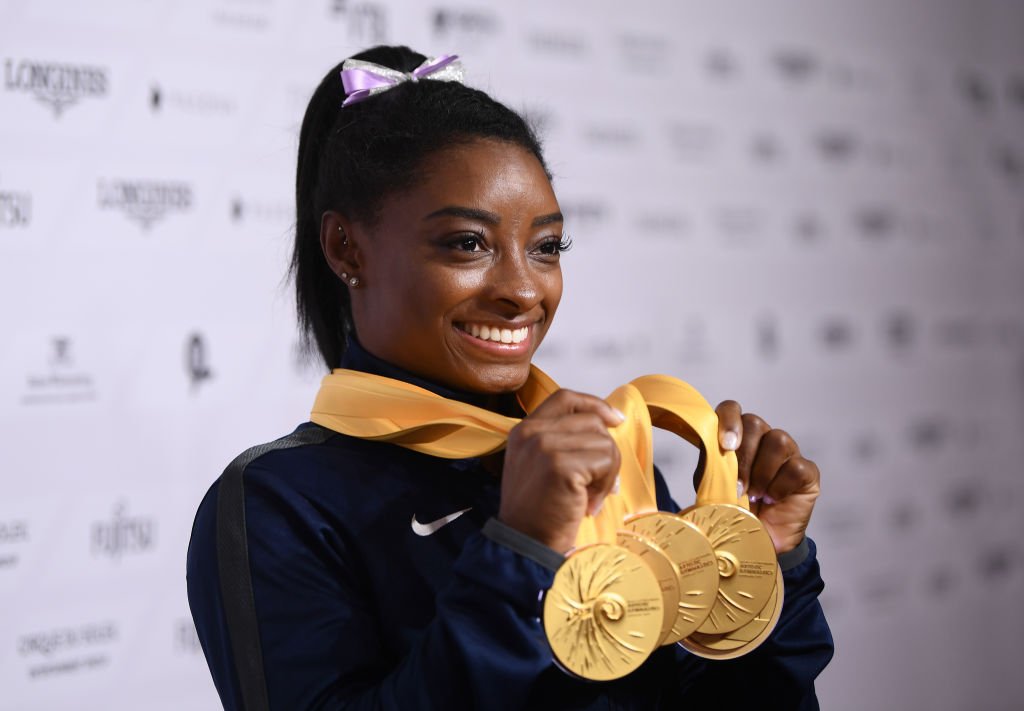 Simone Biles of USA poses with her Medal haul after the Apparatus Finals | Photo: Getty Images
Forbes also narrates that Simone might quit the game after her performance in Tokyo 2020. Whatever the athlete decides on, the world will have its eyes on her.
Please fill in your e-mail so we can share with you our top stories!