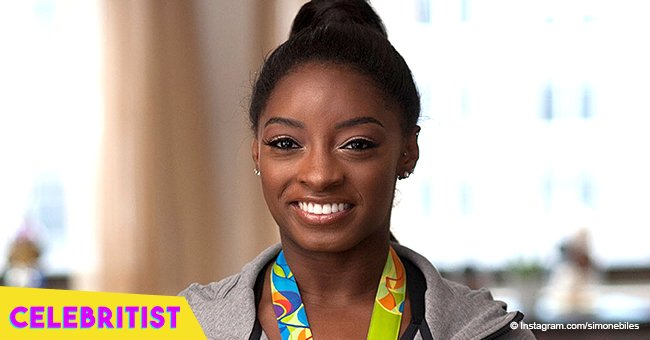 Simone Biles makes remarkable comeback at world championships despite kidney stone
Despite suffering from a minor health problem, Simone Biles made sure to deliver her best at the Gymnastics World Championships in Doha and earn the USA women a good spot in the competition.
The 10-time world champion gave a stellar performance that scored 60.965 over the four apparatus, less than a day after she was rushed to the emergency room for stomach pain.
During an interview with BBC sport after the competition, she revealed that she got back from the hospital at 1 in the morning after they found out that she had a kidney stone.
"It's been crazy. I got back from the emergency about 1 am and they found I had a kidney stone. But the pain is pretty okay right now."
Although she was in the hospital prior to the championship, she was in good spirits during the competition itself and is excited about their upcoming competitions.
"I'm excited how today went and we'll keep good spirits for the team final and all-around."
The 21-year-old champion gymnast just resumed her quest for more championships abroad, the first time since she competed at the 2016 Rio Olympics and won four gold medals, and also the first time since she opened up about being sexually abused by their team doctor.
"Before I walked out tonight I thought I can't believe it's Worlds already. I feel like I wouldn't have even imagined a year ago starting to train, and coming back, so it's kind of crazy that I'm standing here."
Out of her four scores, her vault ranked the highest, with a score of 15.966 for her first and 15.366 for her second. This was also a world record, as this is a unique new skill that was performed for the first time in a major competition.
Meanwhile, her floor routine score was lower at 15.333, her uneven bars were at 14.866, and her beam was at 14.8. Despite these seemingly low scores, she still ranked as one of the top scorers in the competition thus far.
"I never think about [records] until I see people mentioning them on social media. I just try to focus on my routines and what I can do to benefit the team."
Team USA has a comfortable place in the World Championships, and they currently have a big lead in the qualification standings. The competition resumes on Friday, and we are sure to see Simone Biles fighting for that gold despite her health scare.
Please fill in your e-mail so we can share with you our top stories!