Tori Spelling of 'Beverly Hills, 90210' Shares New Photos of Daughter Hattie on Her 8th Birthday
"Beverly Hills, 90210 star," Tori Spelling is celebrating the 8th birthday of her daughter, Hattie. The star splashed photos of Hattie on her Instagram page, alongside a lovely message for her. 
Proud mother, Tori Spelling, was in a celebratory mood, as her daughter, Hattie, turned 8. Tori turned her Instagram page into a gallery of sorts on the special day, as she celebrated her sweet, beautiful daughter. 
HAPPY 8TH BIRTHDAY TO MY HATTIE CAT
The mother of five shared a post that had nine pictures of the birthday girl, Hattie, from when she was a baby to other images from her childhood.
In the sweet caption that followed, Tori wished her "HATTIE CAT" a happy 8th birthday and added a special glowing tribute for her. In the tribute, the actress stated that Hattie was a unique person, and advised her to never change.
She also described her daughter as a beautiful, unique, free-spirited, fiery soul, who is also strong-willed, and an artistic indigo child.
The proud mom also highlighted her daughter's love for spookiness, describing her love for horror movies, and advising her followers to be open with their boundaries with their children. 
HATTIE GETS A CREPE CAKE
Tori Spelling made another post, which had images from Hattie's birthday dinner. The photos on this particular post focused on her daughter's birthday cake, which Tori fully described in her caption to the post.
She explained that Hattie wanted a birthday dinner sashimi and that granted wish was topped off with crepes.
Tori went on to describe the special cake, made by "Crepe Bite," adding that it would become a new family birthday tradition to have the well-flavored cake.
Loads of comments trailed the posts, with many of her followers wishing the adorable Hattie a wonderful birthday celebration. 
THE NAME HATTIE AND ITS ORIGIN
The television star and her husband, Dean McDermott chose to name their third child Hattie Margaret. The name originates from being the pet version of the name Harriet, which is itself a feminine form of the name Henry.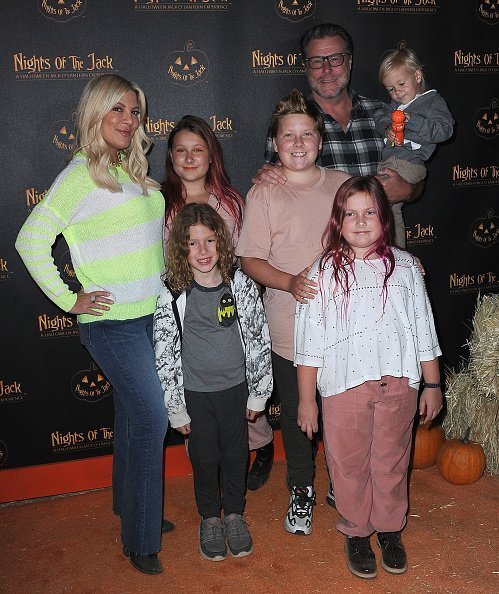 Notable persons to have borne the name include Hattie Caraway, U.S's first female senator, and Hattie Carnegie, the first African-American to win an Oscar.