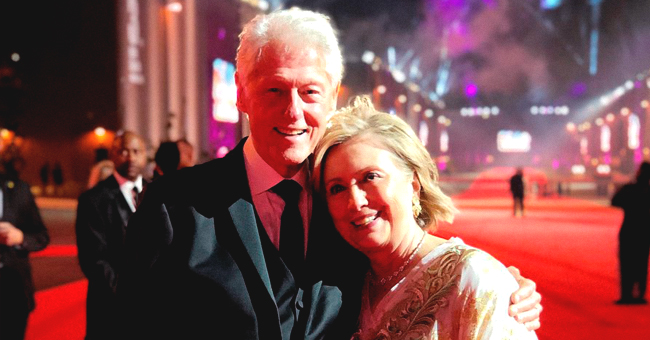 twitter.com/HillaryClinton
Hillary Clinton Wishes Happy 44th Anniversary to Her Husband Bill with a Touching Photo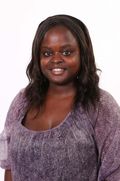 Hillary Clinton celebrates 44 years of marriage with a romantic tribute to her husband, former United States President, Bill Clinton.
In honor of her wedding anniversary, former First Lady, Hillary Clinton shared a sweet message for her husband, Bill Clinton, she gushes:
"Forty-four years later, and he still cleans up pretty well. Happy anniversary, Bill!"
In 1970, Bill and Hillary met at Yale Law school. Within a year, the couple were dating and married in 1975, in a ceremony at their Fayetteville, Arkansas home.
According to Biography, Bill had secretly bought the home after Hillary showed interest in the property. After she accepted his proposal, he revealed that the house was hers.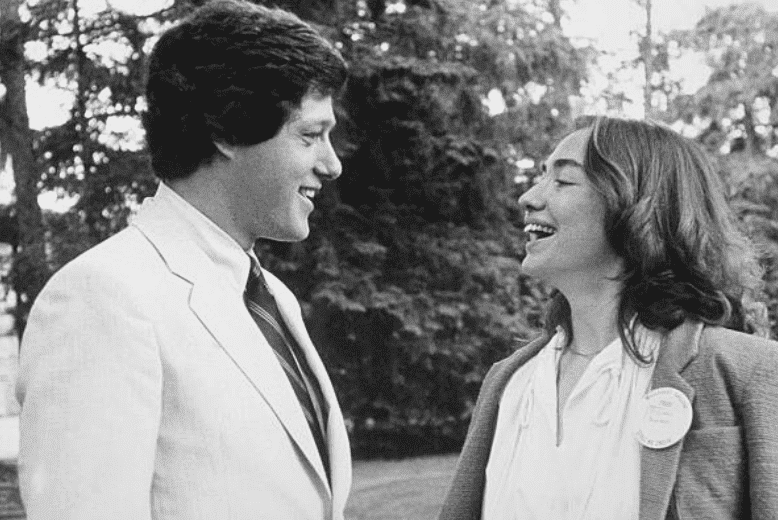 Hillary Clinton smiling at Bill Clinton, at Wellesley College, Massachusetts, on January 01, 1979 | Source: Wellesley College/Sygma via Getty Images)
In 2015, Bill said that getting Hillary to settle down was not easy. He tells Time that he had to proposed to her three times before she actually said yes.
His persistence eventually paid off. In response to Hillary's message, he shares a throwback picture and writes:
"And after forty four years I'm still looking up to you, as happy today as I was then."
Speaking to Lena Dunham about why she took so long to accept Bill's proposal, Hillary explains:
"I was terrified about losing my identity and getting lost in the kind of wake of Bill's force-of-nature personality. I actually turned him down twice when he asked me to marry him."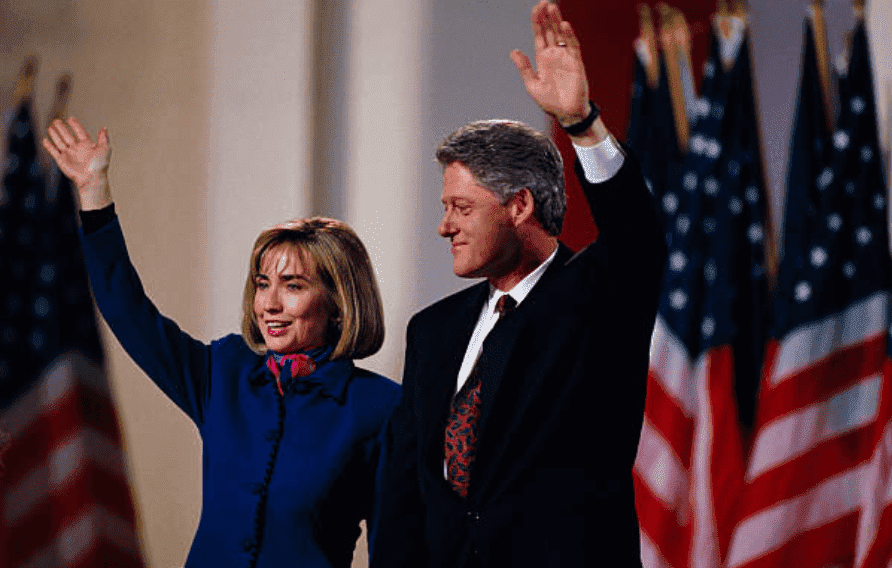 President-elect Bill Clinton and Hillary Clinton wave to the crowd during his victory in the 1992 Presidential election, on November 3, 1992 | Source: Ira Wyman/Sygma via Getty Images)
"And that was a large part of the ambivalence and the worry that I wouldn't necessarily know who I was or what I could do if I got married to someone who was going to chart a path that he was incredibly clear about, she reveals."
The couple have had to deal with all the highs and low of their relationship in the public eye. Speaking about the challenges in her marriage with Good Morning America, Hilary says:
"I think the gutsiest thing I've ever done, well, personally, [is] make the decision to stay in my marriage."
Hillary and her daughter, Chelsea Clinton are promoting a book they co-wrote together called, "The Book of Gutsy Women: Favorite Stories of Courage and Resilience."
The book chronicles stories of some of histories influential and unsung female trail blazers, such as Harriet Tubman, Betty Ford and Chimamanda Ngozi Adichie.
Reflecting on her life, Hillary reveals that her own resilience helped her survive the public backlash of Bill's affair. She also says that she made a concerted effort to work on her marriage and 44 years later, her resilience seems to have worked.
Please fill in your e-mail so we can share with you our top stories!