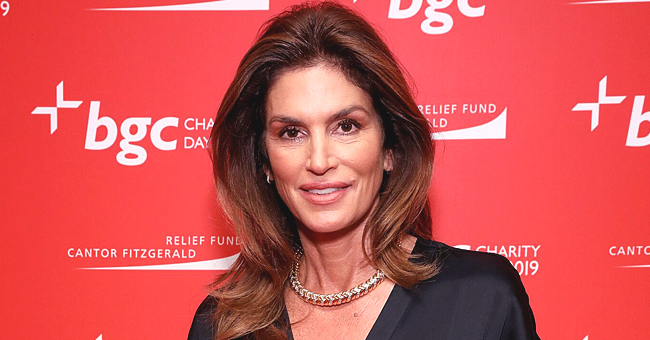 Getty Images.
Supermodels of the '80s: Then and Now

The 1980s saw a rise of supermodels whose names became legendary in the fashion industry. They graced the most coveted magazine covers and walked exclusive runways, while their posters featured on many teenagers' bedroom walls.
However, many years passed since their modeling hey-days, and we took a closer look at what the ten biggest supermodels of the 1980s are up to now.
CAROL ALT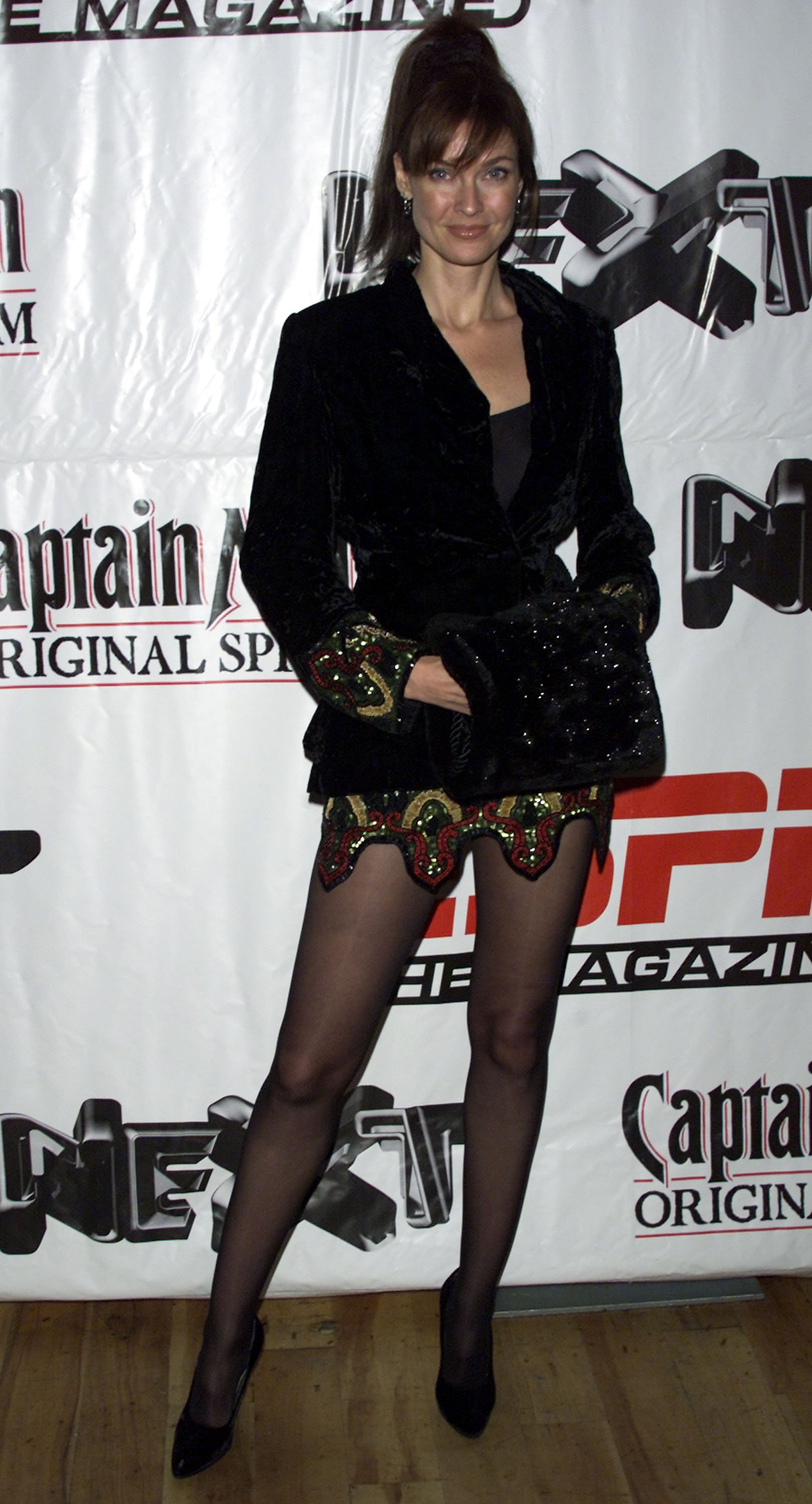 Carol Alt arrives at ESPN Magazine's party to celebrate the release of year-end issue of the magazine at the Exit night club December 11, 2002, in New York City, New York. | Source: Getty Images.
Carol became known as "The Face" due to her distinctive appearance, and she featured in hundreds of high-profile shoots after her cover on a Sports Illustrated Swimsuit Issue launched her career.
The supermodel diversified into acting and starred in various Italian films during the 1980s, and most recently appeared in the 2012 film, "To Rome With Love."
However, Carol, since started her skincare collection, Raw Essentials, which takes up a chunk of her time, and presented a Fox News show titled A Healthy You & Carol Alt.
BROOKE SHIELDS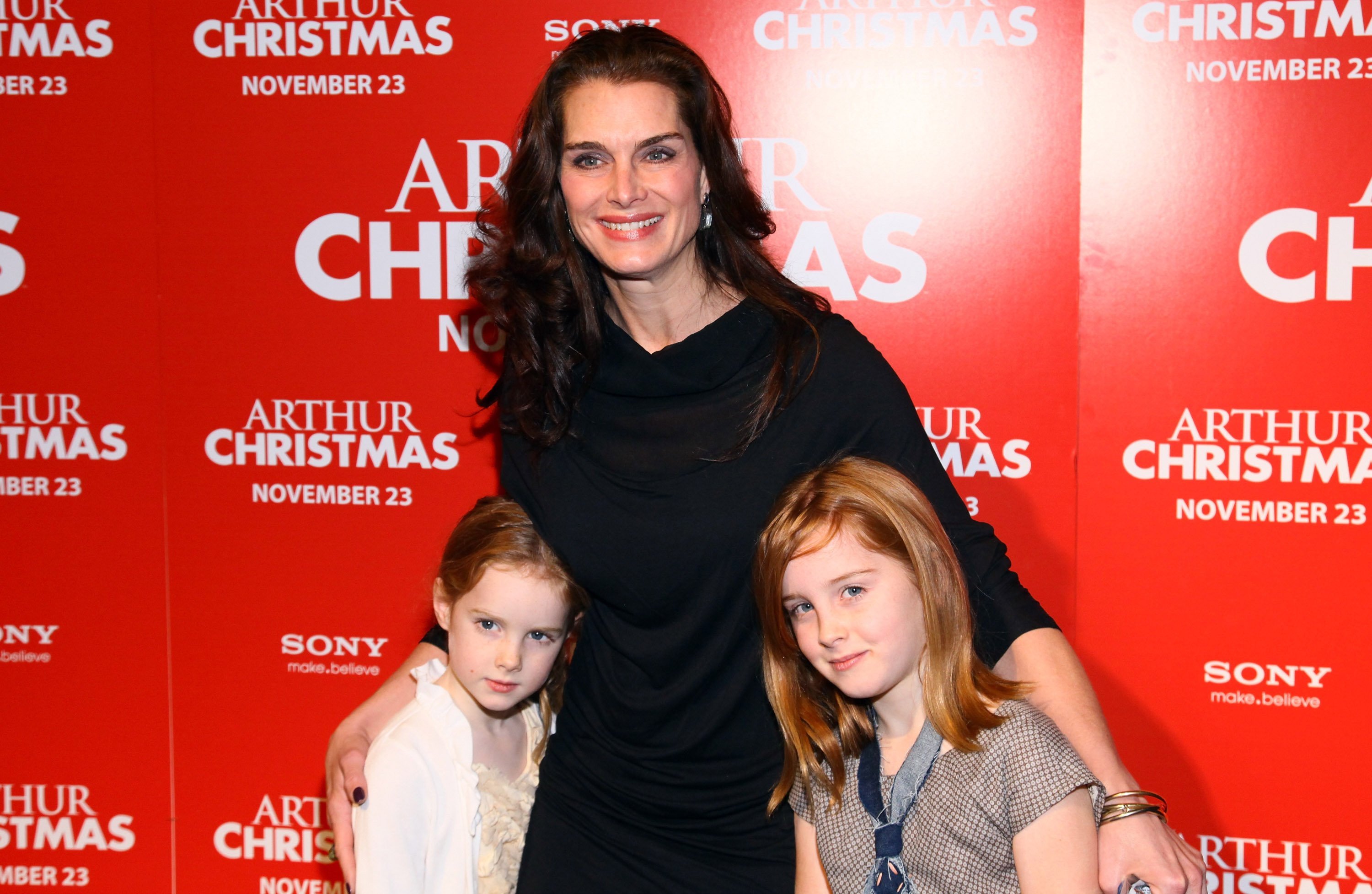 Brooke Shields, Grier Hammond Henchy and Rowan Francis Henchy attend the "Arthur Christmas" premiere at the Clearview Chelsea Cinemas on November 13, 2011, in New York City. | Source: Getty Images.
At the age of fourteen, Brooke became the youngest model to appear on a Vogue cover. But due to her appearance in films containing explicit scenes shortly after, Brooke's career became marred in controversy.
During the 1990s, Brooke turned to acting, which brought her stardom in the form of her own sitcom, "Suddenly Susan."
Brooke married Chris Henchy, with whom she has two daughters, and the former model's focus turned more on her family in recent years, while she is also an advocate for women's health.
CINDY CRAWFORD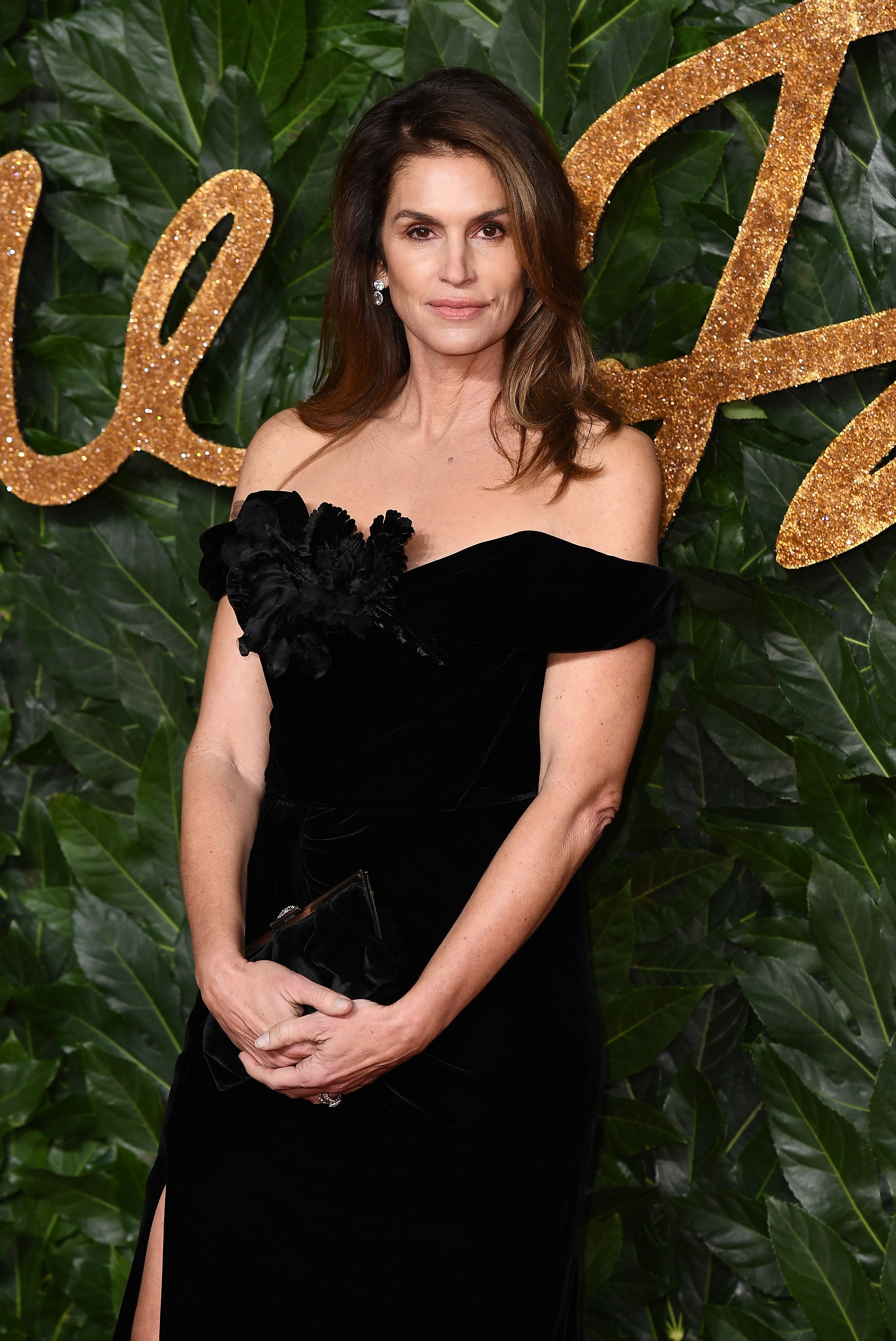 Cindy Crawford arrives at The Fashion Awards 2018 In Partnership With Swarovski at Royal Albert Hall on December 10, 2018, in London, England. | Source: Getty Images.
Cindy appeared on the cover of over 600 magazines during her modeling career, while her appearance in the famous 1992 Pepsi commercial became legendary.
After her four-year marriage to Richard Gere ended, the former supermodel married the businessman/model Rande Gerber in 1998. The couple has two children, Presley and Kaia, who both became models.
Now, Cindy keeps herself busy with her family and the several businesses she owns, including Meaningful Beauty, which is a range of anti-aging skincare products.
CHRISTIE BRINKLEY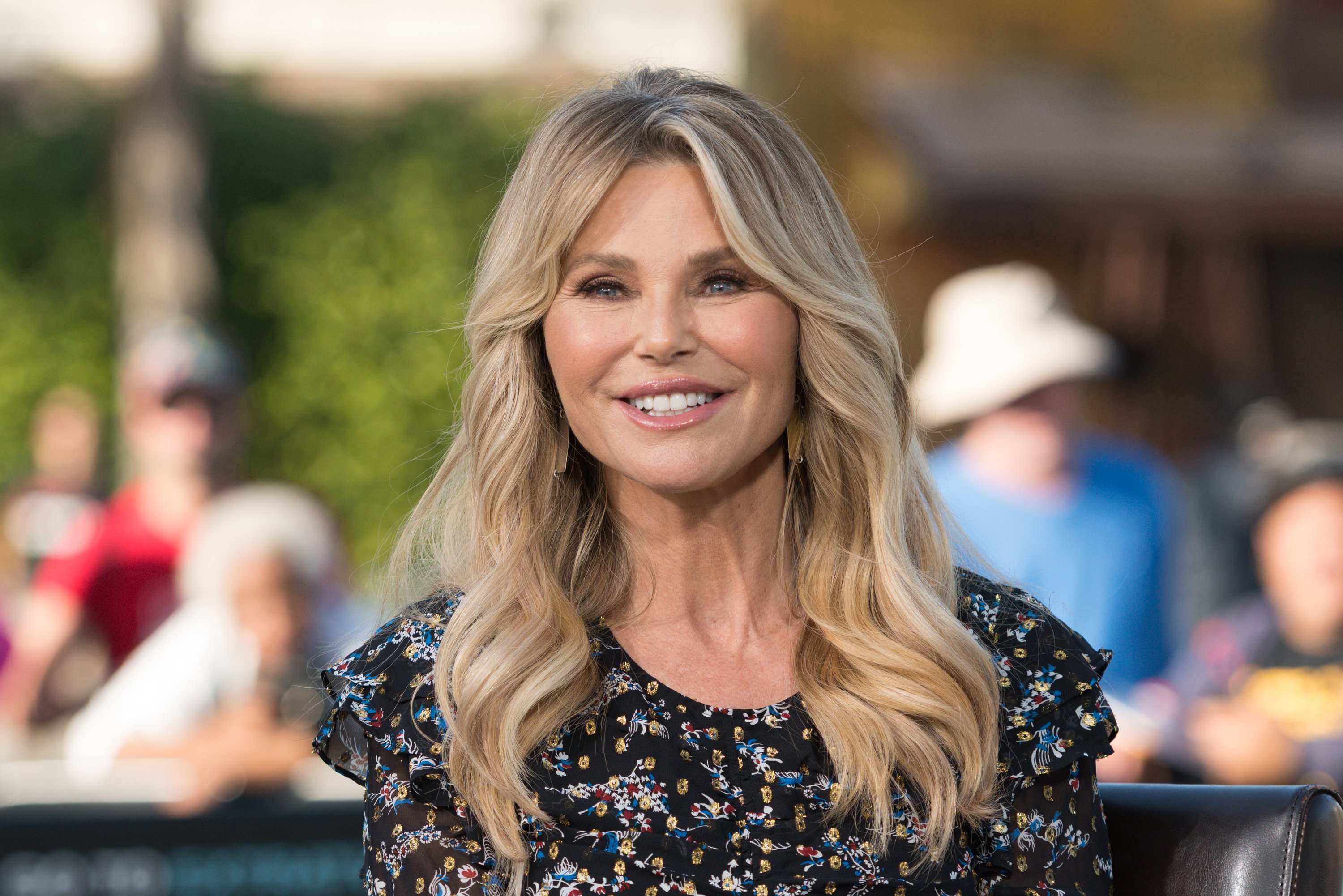 Christie Brinkley visits "Extra" at Universal Studios Hollywood on January 18, 2018, in Universal City, California. | Source: Getty Images.
Appearances on three covers of Sports Illustrated Swimsuit editions between 1979 and 1981 helped launch Christie's international modeling career. Soon after, she snagged contracts with the likes of Vogue, Chanel, and Max Factor.
Since then, Christie diversified into fashion designing, acting, and she also became a successful businesswoman. However, its Christie's philanthropy work she feels most passionate about, and she has received many awards for her humanitarian work.
Relationship wise, Christy hasn't remarried since she divorced her fourth husband, Peter Cooke, in October 2008, and she has three children.
IMAN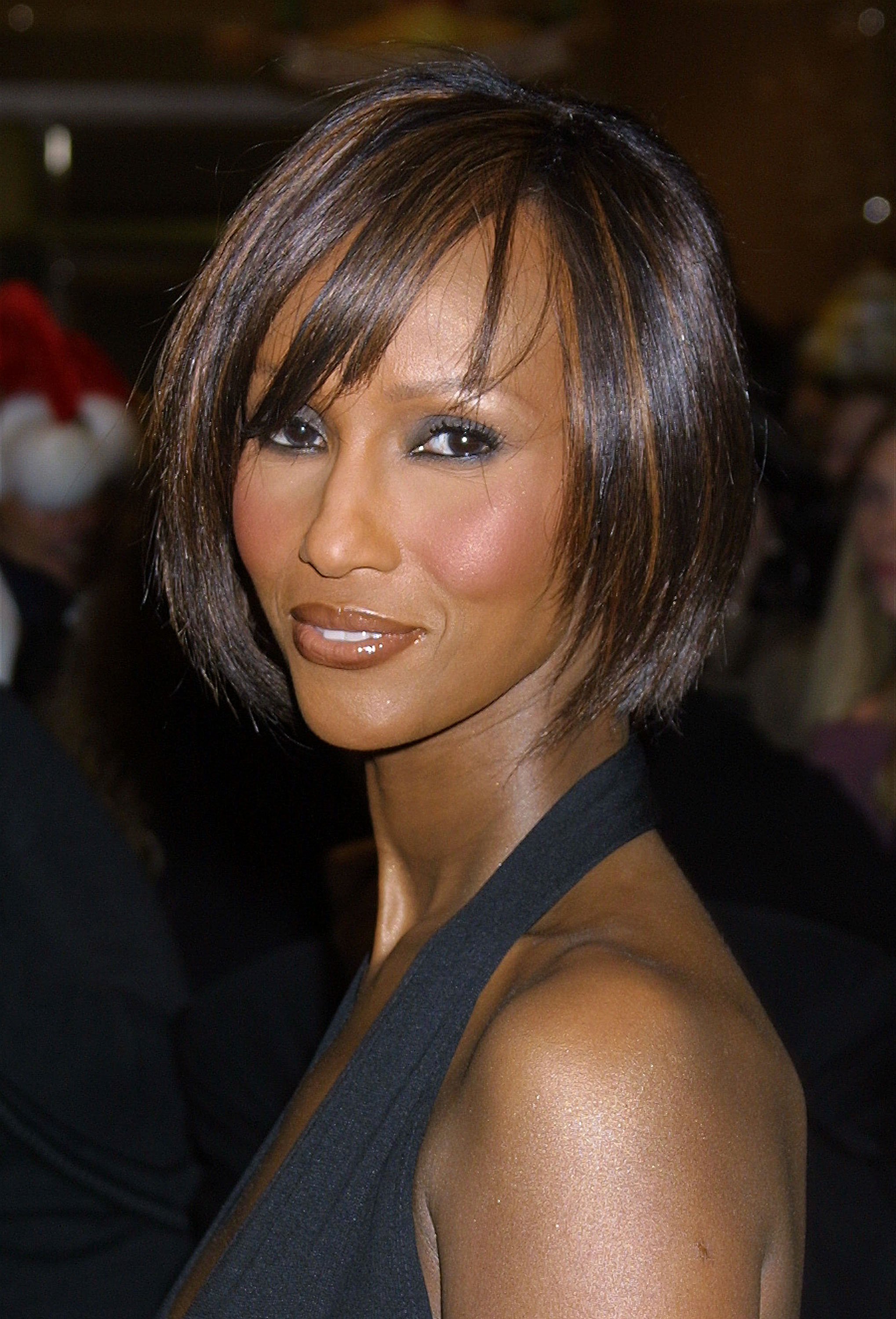 Iman makes an in store appearance to sign copies of her new book " I Am Iman" at Henri Bendel November 20, 2001, in New York City. | Source: Getty Images.
Photographer Peter Beard discovered the Somali-American supermodel in the late 1970s, and her distinctive appearance quickly led to cover features on hundreds of top magazines.
In 1994, Iman launched Iman Cosmetics, which focuses on shades of make-up that women typically have a tough time finding, and it remains a popular cosmetics line in the US.
Iman married the legendary musician David Bowie in 1992, and the couple stayed together until his death in 2016. Passionate about the wellbeing of children, Iman is an ambassador for various charities, including Keep a Child Alive and Save the Children.
ELLE MACPHERSON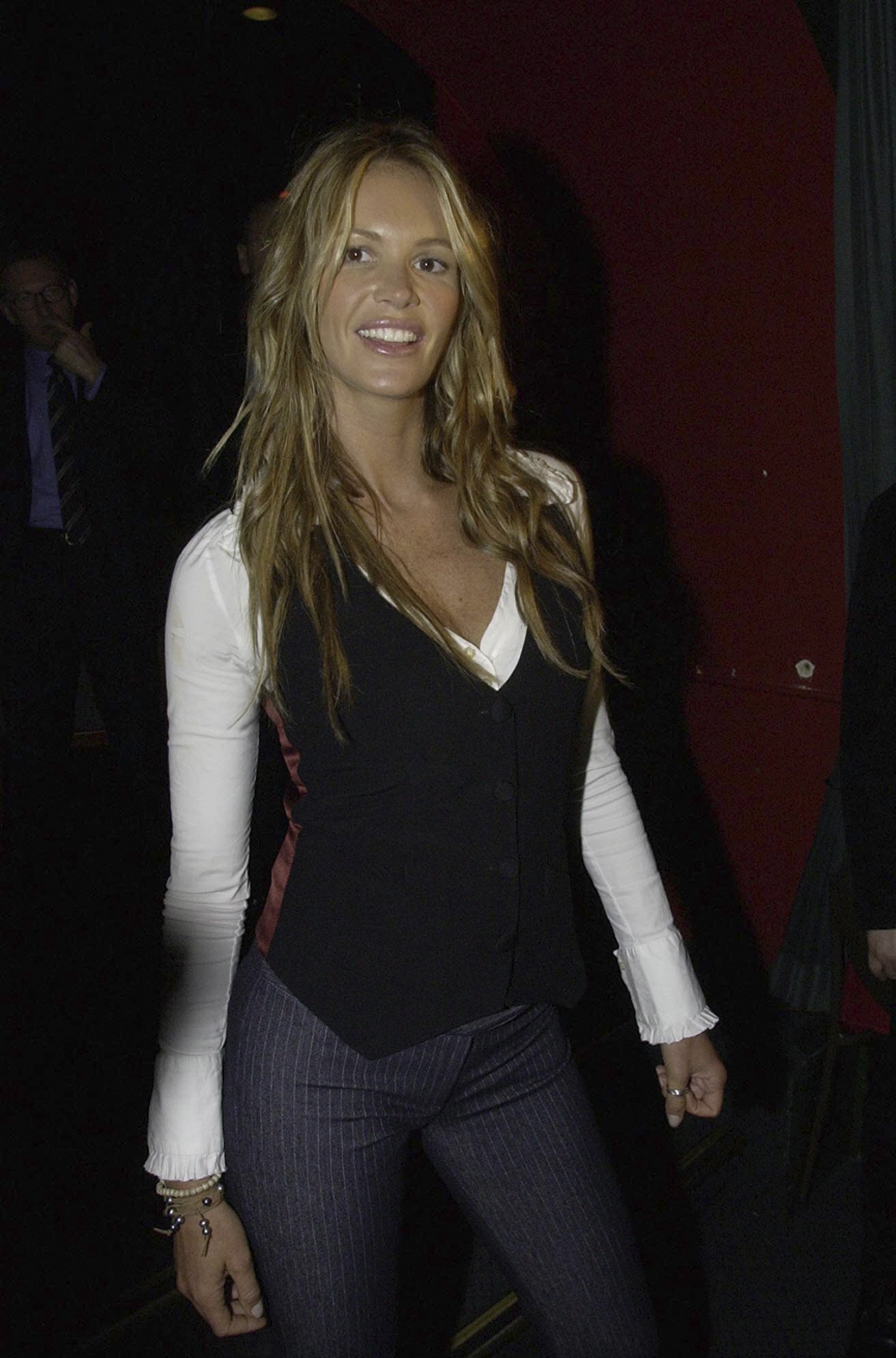 Elle Macpherson at a gentleman's club in Sydney after the showing of her lingerie fashion show, Elle Macpherson Intimates. | Source: Getty Images.
Elle appeared on the cover of Sports Illustrated's Swimsuit Issue five times, an unsurprising record attributed to her renowned eye-catching swimsuit photoshoots.
Known as "The Body," Elle then transitioned into high fashion before the Australian model launched her high-end lingerie line, Macpherson Intimates. The line became a huge success, and department stores like Saks Fifth Avenue, Bloomingdales, and Neiman Marcus stocked her designs.
Most recently, Elle also started the company WelleCo, which provides those with money to spend with organic wellness supplements.
PAULINA PORIZKOVA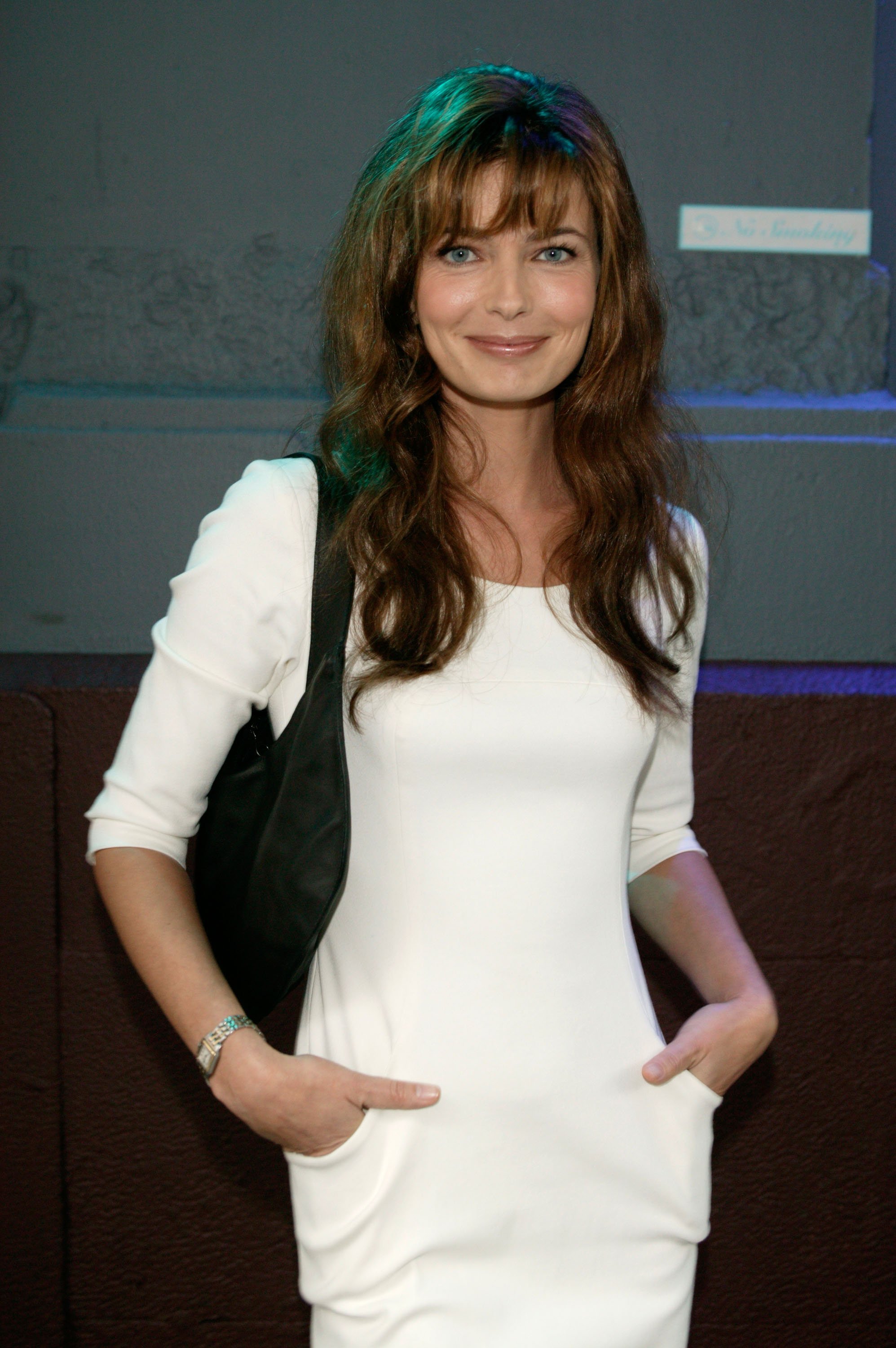 Paulina Porizkova attends the launch of "Living It Up! with Ali & Jack" at Plaid June 18, 2003, in New York City. | Source: Getty Images.
As a Czech model, Paulina became the first Central European woman to grace the cover of a Sports Illustrated Swimsuit Edition.
Four years after entering the world of high fashion, Paulina landed the highest paying contract at the time for a campaign with Estée Lauder during the 1980s of $600,000.
Paulina continued modeling throughout the 1990s as well and appeared on Vogue's Millennium Issue in 1999. After that, Paulina entered the world of acting and starred in "The Mysteries of Laura" and "Desperate Housewives," while she also became a judge on the third season of "America's Next Top Model."
KIM ALEXIS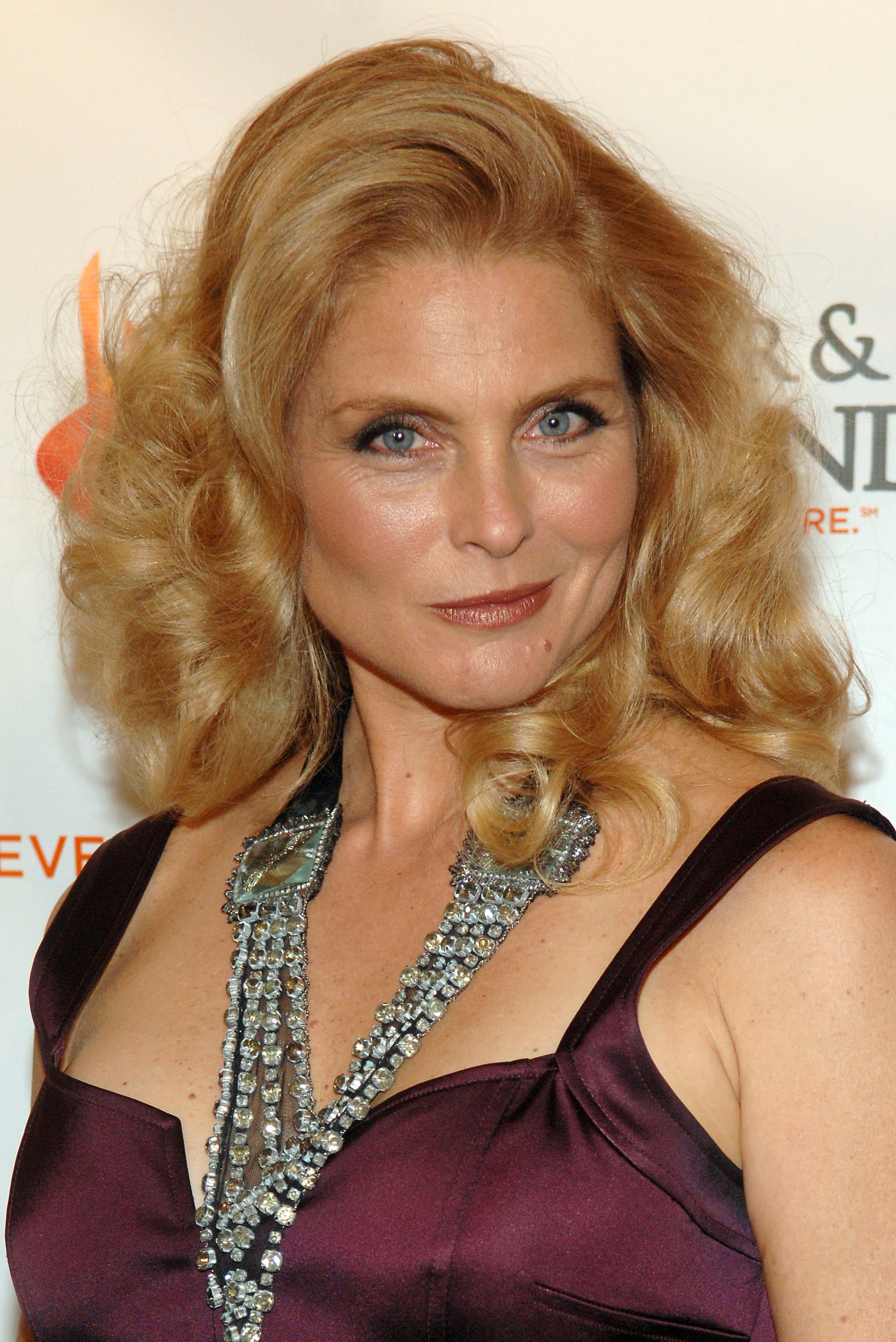 Kim Alexis attends Christopher & Dana Reeve Foundation's 18th Annual A Magical Evening Gala at Marriott Marquis on November 10, 2008, in New York City. | Source: Getty Images.
Kim had a degree in pharmacology in mind when Elite Model Management signed her in 1978, and she appeared on over 500 magazine covers during her hugely successful career.
After marrying Ron Duguay, the couple had three sons, and Kim fell out of touch with the industry as she focused on raising her family in Tampa, Florida.
JILL GOODACRE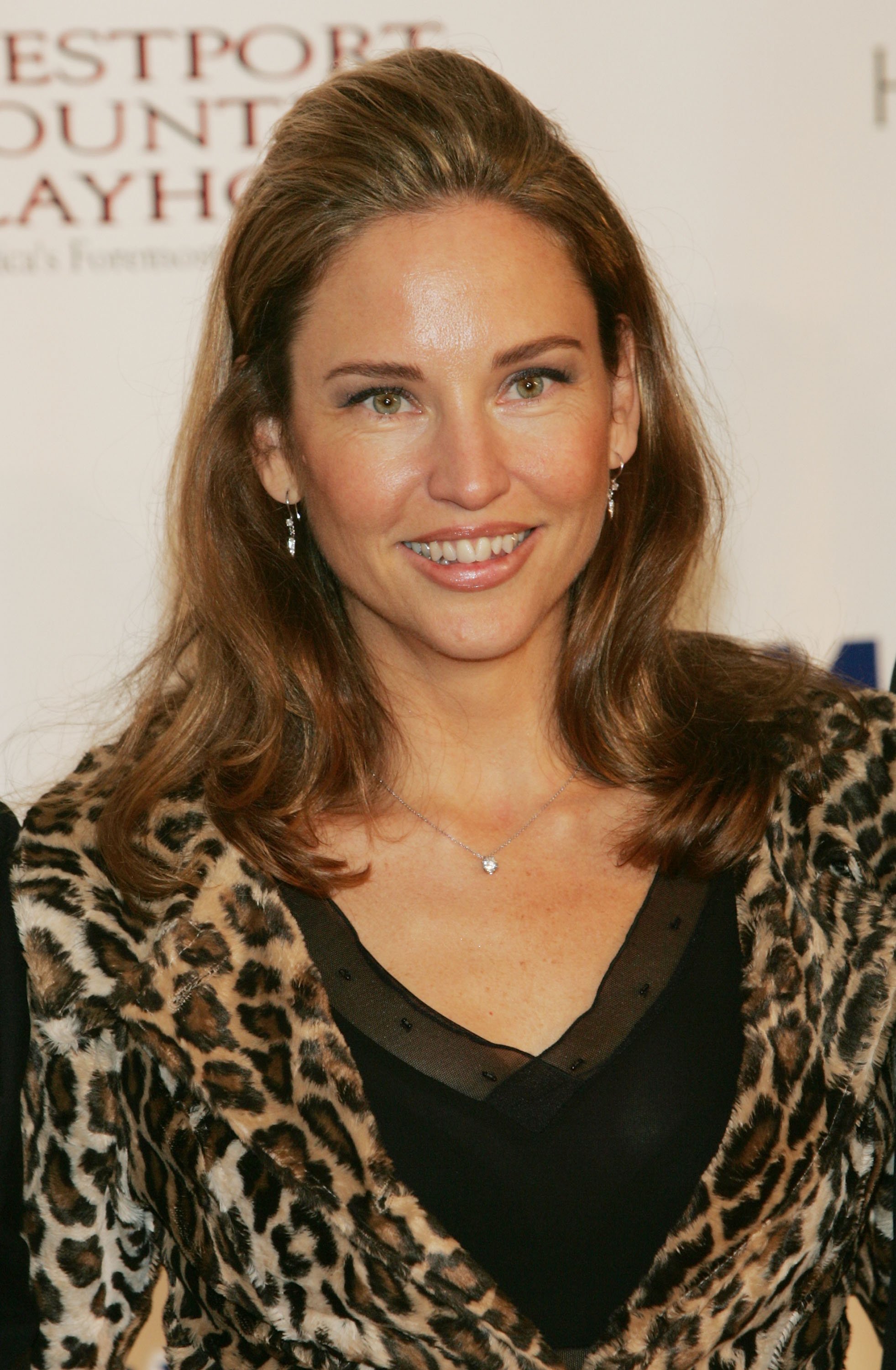 Jill Goodacre attends the Westport Country Playhouse benefit dinner at The Hyatt Regency on October 14, 2004, in Greenwich, Connecticut. | Source: Getty Images.
Jill did a lot to raise Victoria's Secret's profile during the early 1980s with her eye-catching curves, which made her one of the most well-known faces of the era.
After marrying Harry Connick Jr. in 1994, the couple had three daughters, and Jill decided to retire from modeling to take care of her family.
However, a breast cancer diagnosis had Jill fight a five-year battle with the disease, and in 2018, she showed up at the Met Gala looking happy and healthy.
CHRISTY TURLINGTON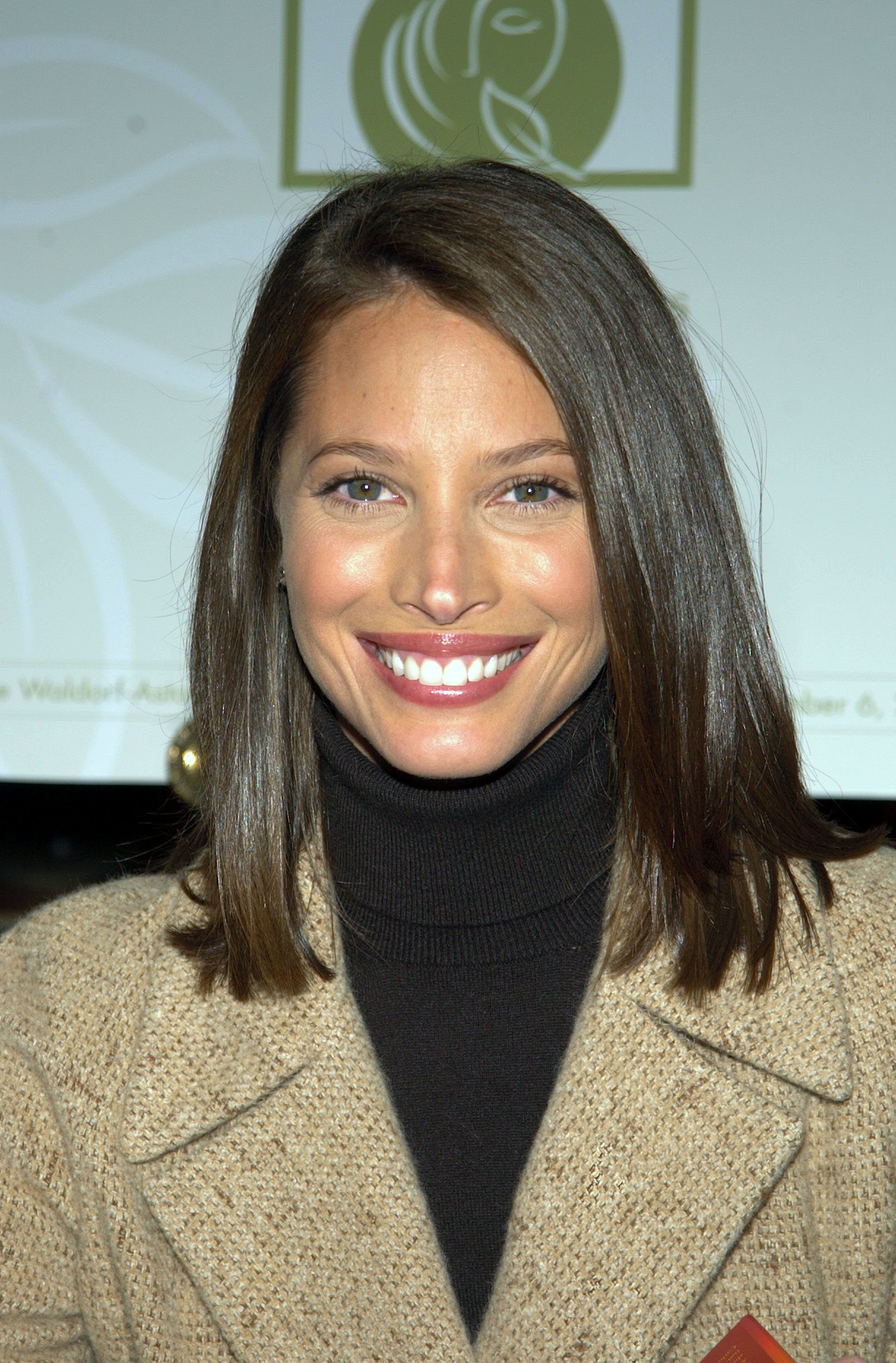 Christy Turlington appears at the Bath & Body Works Well-Being Summit November 6, 2002, at the Waldorf-Astoria hotel in New York City. | Source: Getty Images.
As one of the original supermodels, Christy became one of the most iconic faces of the 1980s as she featured in campaigns for Calvin Klein, Chanel, and Missoni.
The model settled down with the actor Ed Burns in 2003, and the couple since welcomed two children to the world. While Christy occasionally features in fashion campaigns, she is mostly focused on humanitarian work.
Passionate about issues regarding woman and pregnancy, Christy released a documentary, "No Woman No Cry," which looks at struggles pregnant women face in the developing world, while she also advocates for the Global MOMS act.
Relatedly, Cindy Crawford's daughter, Kaia, carries on her model mother's legacy as she makes a name for herself in the industry.
She started modeling at the age of thirteen, and Kaia looks just like her famous mother while she struts her stuff down the runway for designers such as Marc Jacobs, Prada, and Fendi.
Please fill in your e-mail so we can share with you our top stories!