Ted Danson's Wife Mary Steenburgen Shares Sweet Tribute to Her 'Cheers' Star Husband on Their 24th Anniversary
Mary Steenburgen sends her husband, Ted Danson a sweet message for their 24th wedding anniversary. Her Instagram post has many of their celebrity friends wishing them well.
Mary Steenburgen and Ted Danson's love story is literally straight of the movies. The couple actually met on the set of 1994's Pontiac Moon. Celebrating 24 years of marriage, Steenburgen gushes:
"Happy 24th Anniversary @teddanson! I will follow you anywhere, sporting our co-ordinated Acne hats and our increasingly necessary oversized glasses!! Thank you to all at @sonoraresort. We loved our time there!"
Celebrity January Jones joins on the wedding anniversary celebrations and says:
"You two are serious life/love goals. Happy Anniversary! Miss you ?"

"This makes me so happy. Definite goals, comments Lily Collins."

When Steenburgen and Danson met in 1993, they had both been going through very public break-ups and had given up on love. 
Danson was dealing with a history breaking $30 million settlement from his ex-wife Cassandra "Casey" Coates. At the same time, he was also dealing with the public fallout of a blackface scandal and break-up with his ex-girlfriend, Whoopi Goldberg.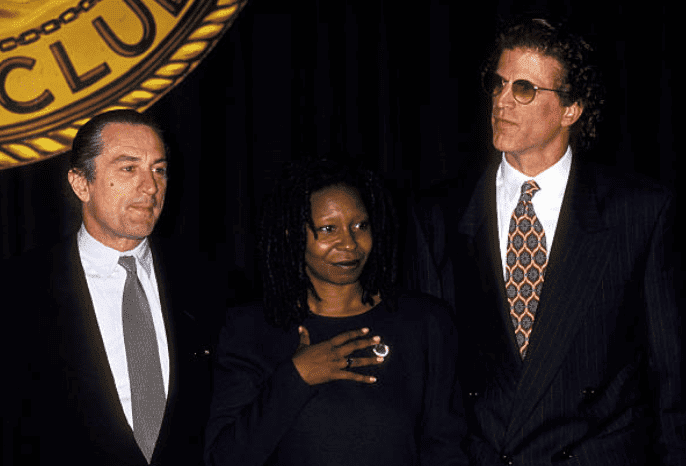 After almost 10 years of marriage, Steenburgen was going through a divorce with British actor, Malcolm McDowell. Speaking about her divorce, Steenburgen reveals:
"I announced to all my friends…not dramatically, but very seriously…that I was done with relationships." 
Fortunately, a five-hour canoe scene on the set of "Pontiac Moon" would bring the two together and forever change their lives, Danson recalls:
"We paddled in sync. We went out as friends and by the time we came back, we were in love...Ironic how life works in those moment. Once you throw up your arms and surrender, a lot of times things come your way."
The couple's love is so infectious that Danson's "Good Place" co-star, Kristen Bell says that their love for each other is unique and inspiring, she says:
"It's almost intimidating spending time with Ted and Mary because of how solid and loving and connected they are. Honestly, it's beautiful how they obsess over each other."
Over 24 years, the couple have managed to establish a strong family bond, something Steenburgen admits to never having when she was growing up.
She reveals that her father suffered several heart attacks when she was young. His health issues left her constantly feeling sad about the possibility of his impending death. 
Before she met him, she says, watching Danson's show, "Cheers" made her laugh and helped her cope on the days she was feeling sad.