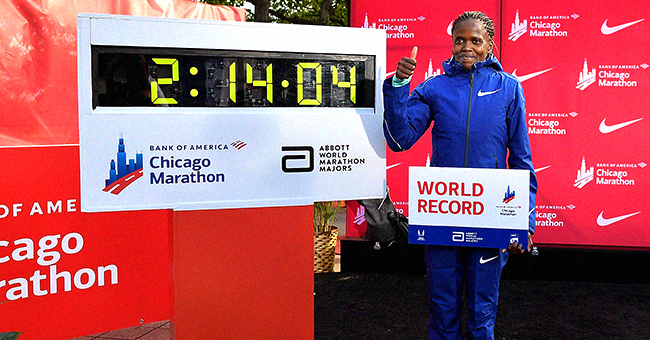 Getty Images
Kenya's Brigid Kosgei Becomes First Woman to Complete a Marathon in under 2 Hrs & 15 Mins

Brigid Kosgei of Kenya breaks Paula Radcliffe's women's marathon record by finishing in 2 hours, 14 minutes, and 4 seconds.
Kenya's Brigid Kosgei now holds the record for the world's fastest marathon completion by a woman at 2:14:04, as compared to previous record-holder Paula Radcliffe's 2:15:25 record set at the London Marathon back in 2003.
A New World Record
This year, Kosgei ran in the London Marathon where she clocked in at 2:18:20. However, she was not convinced and wanted to beat the world record so much. Now, in Chicago, she was able to do just that.
In fact, Radcliffe was at the finish line in Chicago as she witnessed Kosgei's performance, and she became one of the first to congratulate her.
"When I saw how fast Brigid was running in the first half I knew it was going to be broken."
Another Feat for Kenya
It's been a good couple of days for Kenya, as another Kenyan champion took home the world record for the fastest marathon completed by a man, this time in Vienna.
Eliud Kipchoge became the first runner to finish an entire marathon in under two hours. The Olympic champion and record-holder finished the marathon in just 1:59:40 in Vienna, making him the fastest in the world.
After the historic run, he rushed to his wife, kids, and coach Patrick Sang before being surrounded by his 41 pacemakers.
Kenya's Pride and Joy
Previously, Haile Gebrselassie completed a marathon run at 2:03:59 in Berlin, Eliud became the only person to beat the record, making history twice. He previously completed the Berlin Marathon at 2:01:39, taking the first and second place for the fastest marathons in the world.
According to Eliud, there was a difference between what he was running for in Berlin 2018 and Vienna 2019.
"Running Berlin and running Vienna are two different things, Berlin is running and prepping a world record, Vienna is running and making history in this world, like the first man to go to the moon."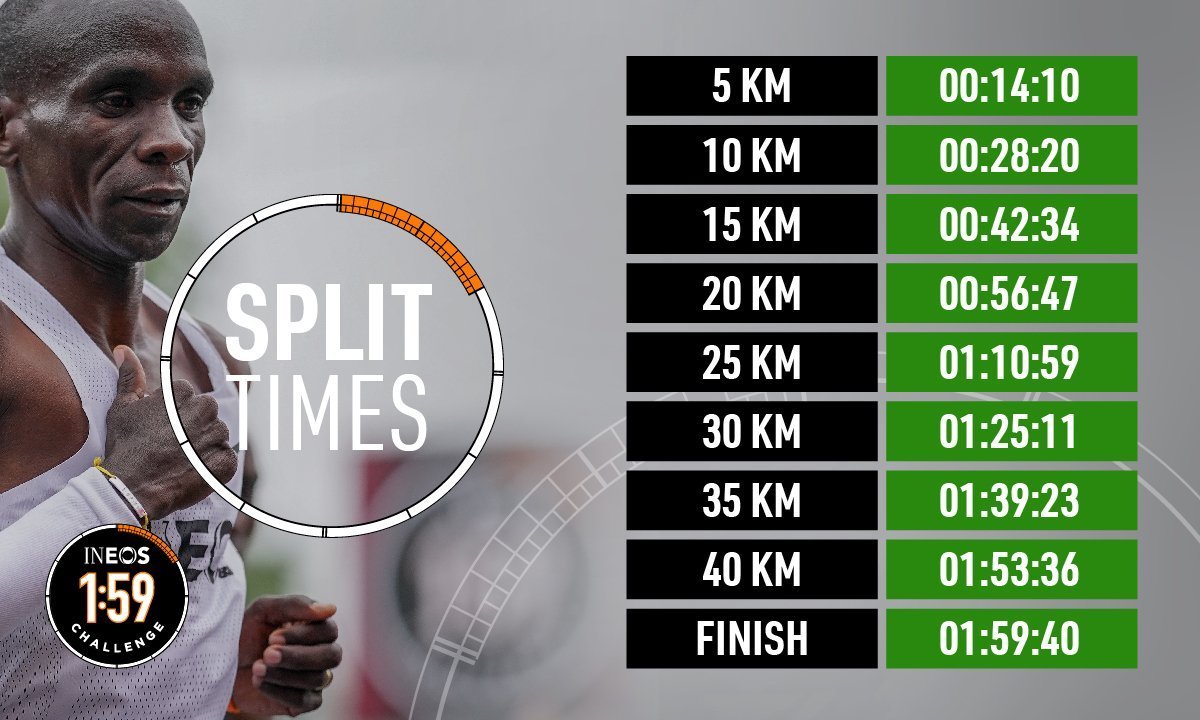 Record times for fastest marathons run | Source: Twitter / INEOS
It's a wonderful feat for Kenya, now that the two fastest people in the world hail from their country. They now have two world records, and it's something that brings pride and joy to the country and its people.
Please fill in your e-mail so we can share with you our top stories!