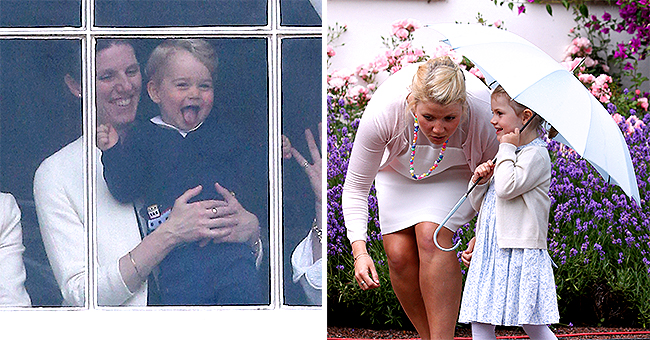 Getty Images.
Royal Nanny: A Glimpse at Training Needed to Take Care of Future Kings and Queens

Norland College is said to be the most prestigious nanny-training school in the world. While graduates can look forward to great career prospects caring for the children of royals and the rich and famous, it is by no means an easy road to get there.
With the motto "Love never Faileth," Norland College started training nannies since the teacher, Emily Ward, founded the institution on October 1, 1982.
At the time, housemaids usually looked after the children, and Emily felt the need for a structured system, so she opened the college under its original name, Training School for Ladies as Children's Nurses.
The name quickly changed due to its location on Norland Place in London, where Emily based the initial curriculum on the principals set forward by the German educationalist Froebel for the development of women from a young age.
THE UNIFORM
To set Norlanders apart from the rest of the household, came a distinctive brown uniform that has since become a symbol of the college's unique tradition and high standards.
Consisting of a brown dress, tights, shoes, a hat, and gloves, the uniform received an update for the first time in seventy years when UK designer Lauren Cope gave it an overhaul in 2013.
Now, nannies only wear their distinctive uniforms while attending official engagements and are usually dressed in civilian clothing to fit in with modern times.
HOW APPLICANTS ARE SELECTED
But before one can wear the famous brown uniform, prospective nannies first have to pass the admissions process.
Apart from excellent high school grades, the school looks for those who have a responsible, kind, loving, and creative natures. However, they also require hopefuls to have childcare experience before considering them for admission.
With limited spots available, about a third of applicants won't make it into the prestigious school. And those who do make it can expect three years of study and another year of practical training before they can graduate.
THE CURRICULUM
The curriculum, which includes a specialized Norland Diploma and Bachelor's degree in Early Years Development and Learning, keeps track of the latest and greatest in academic childcare training courses. Even so, the college still holds onto its founding principals and ideals while focused on the future.
"Whilst many of the founding principles of Norland have remained the same since Emily Ward started the College, our students are training and working in a very different world, and our teaching and curriculum reflects this; but at the centre of everything we do, just as it was 125 years ago, is the health, well-being and education of the children we care for," Dr. Janet Rose, Norland's principal said.
High standards require students to pass every aspect of the Norland diploma before they can go by the title of Norlander, and it covers a wide range of subjects and skills.
THE TRAINING
Training in everything from teaching maths to pre-schoolers to decorating nurseries for eco-conscious families is given.
Classes on organizing birthday parties and sleepovers, getting fussy eaters to eat, dealing with temper tantrums, and getting a child into a sleeping routine are all part and parcel of the training.
Trainees also receive a doll baby, which acts just like a real baby. They take care of them in their rooms overnight to learn how to deal with crying infants during the early morning hours.
But training with a doll baby is not enough; prospective nannies are required to log at least 25 hours of experience with real newborn babies.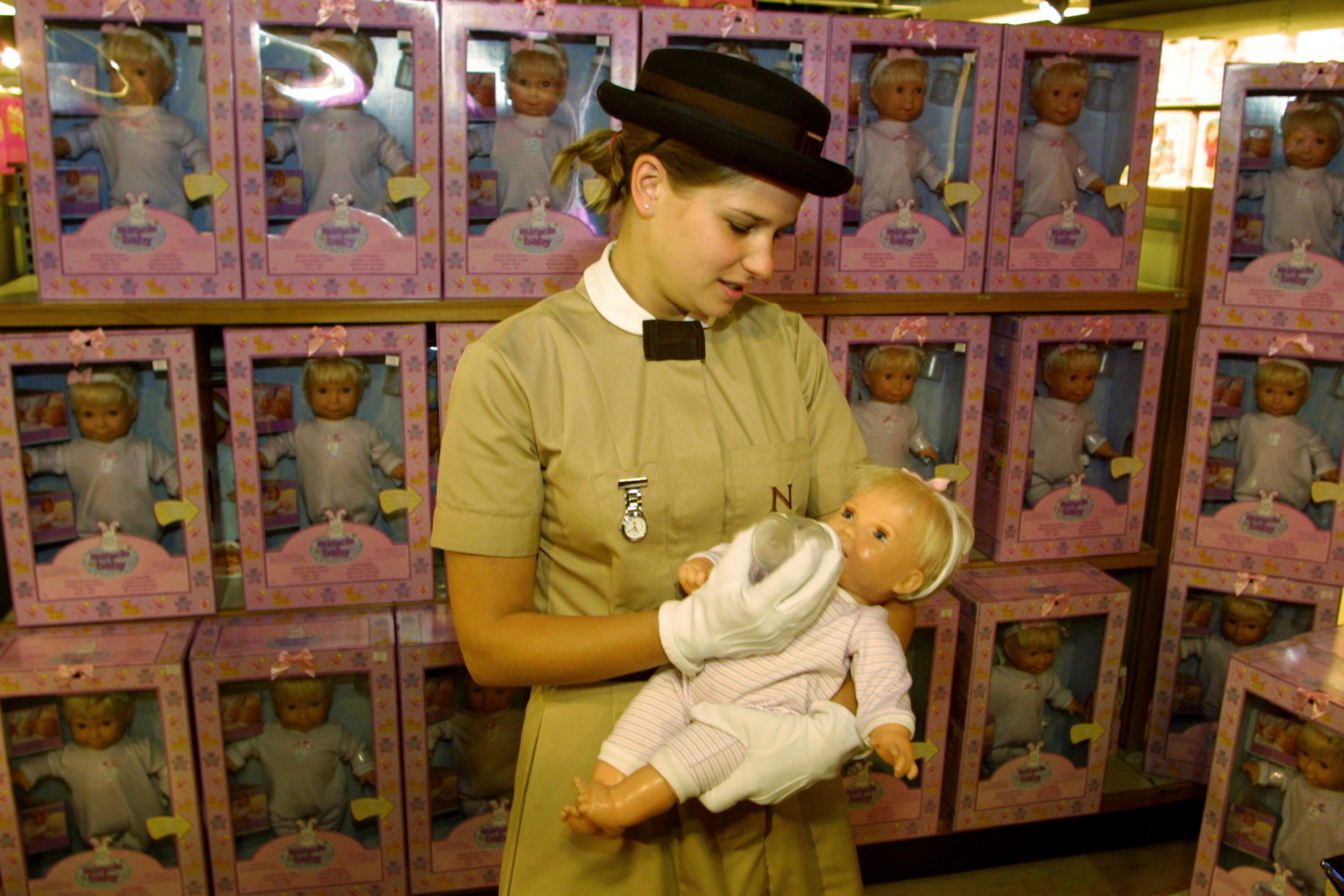 Anna-Louise Kemp, a nanny from the Norland Nanny College, tries out the new "Miracle Baby" doll August 1, 2001 at the doll''s launch in London. The doll contains a microchip that simulates the behavior of a 6-month-old baby. | Source: Getty Images.
Additional skills taught at Norland include two hours of sewing and another two hours of cookery classes every week, while they also learn to communicate and function as part of a team.
However, in light of the changing times, a few additional skills became part of the curriculum as most nannies will work for high-powered public figures.
Former British military intelligence officers provide anti-terrorism and cybersecurity training during a half-day course with an emphasis and child protection and safety.
Among other things, the nannies learn how to control and stop a skidding car, but they also get trained in Taekwondo by a black belt on how to protect a child while in close quarters with danger in various situations and settings.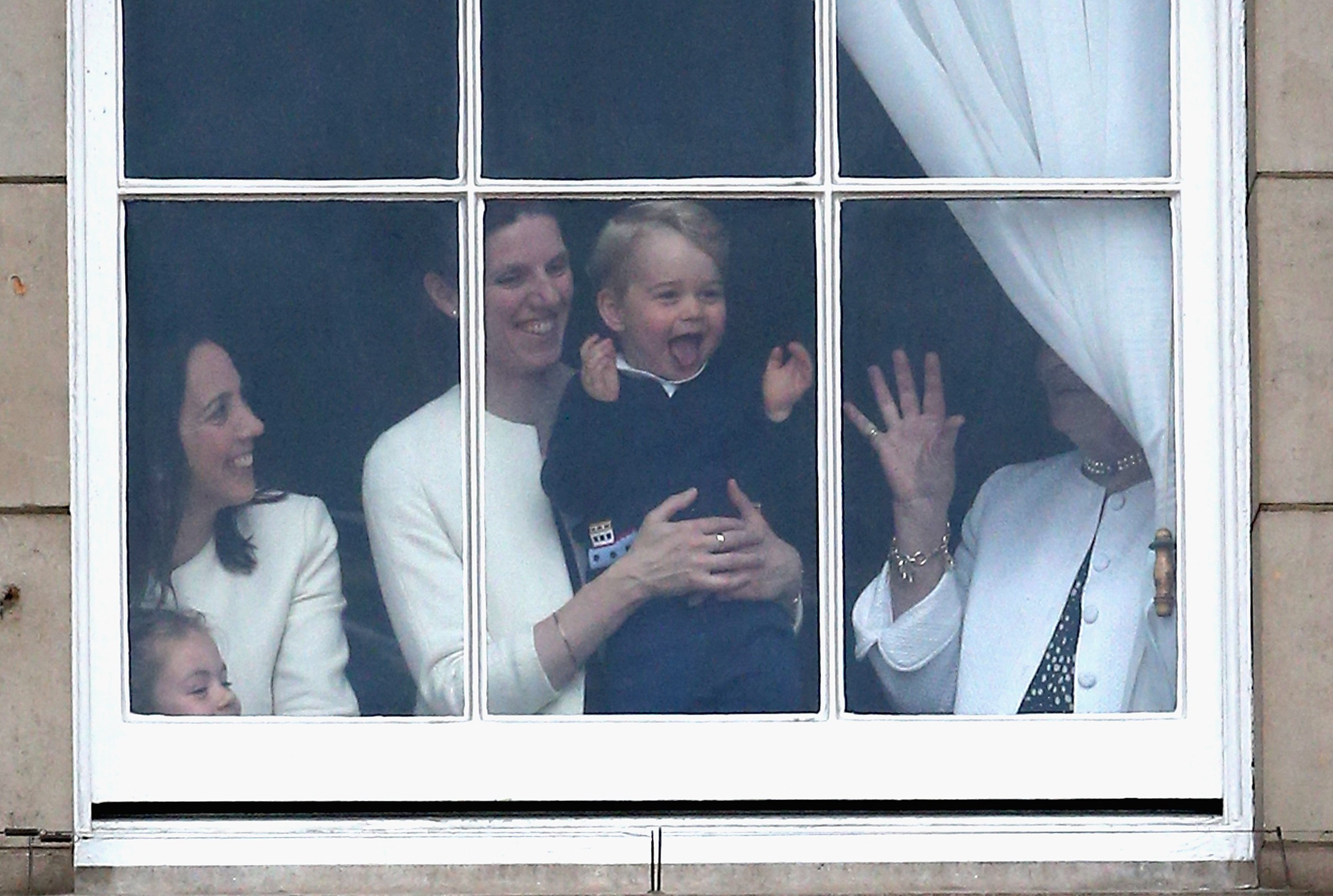 Prince George of Cambridge is held by his nanny Maria Teresa Turrion Borrallo as he waves from the window of Buckingham Palace as he watches the Trooping the Colour on June 13, 2015, in London, England. | Source: Getty Images.
Debretts also offers a workshop on social etiquette to the nannies in training, and during the eight-week program, they learn about proper body language, the correct way to address people with titles, and how to eat correctly.
Once Norlander's graduate, they can expect a salary range between $43,000 to $77,000 based on a residential nanny that works 60 hours a week in London, and depending on experience.
However, possible future employers like the royal family require a nanny with at least ten years of experience, while complete dedication to the job is essential.
One of the most famous Norlanders in recent times is the royal nanny Maria Teresa Turrion Borrallo. She looks after Kate and Prince William's royal brood, and the Cambridge's hired the 40-something Spaniard in June 2014 with George eight months old at the time.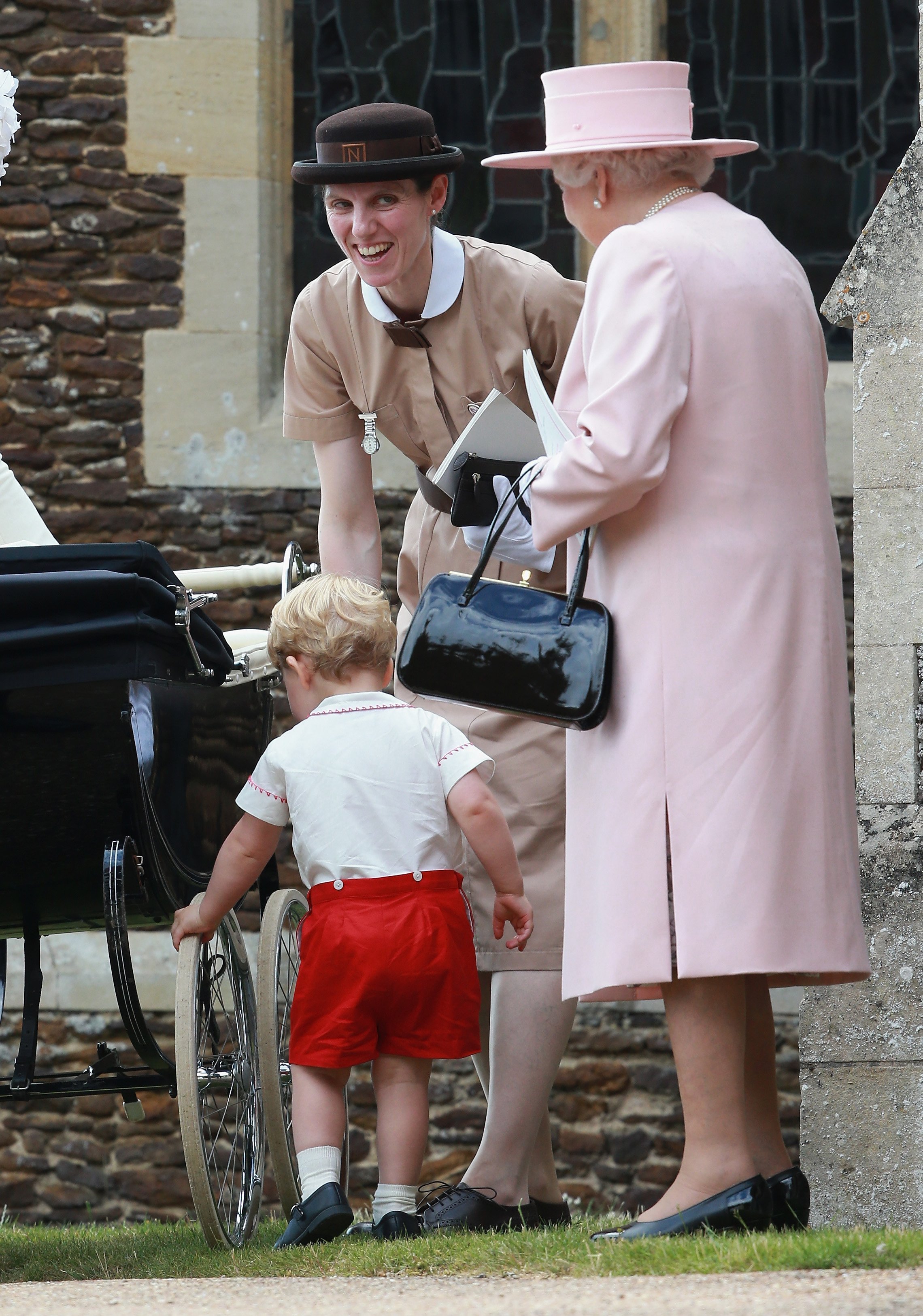 Maria Teresa Turrion Borrallo (in her Norland Nanny Uniform) looks on as they leave the Church of St Mary Magdalene on the Sandringham Estate for the Christening of Princess Charlotte of Cambridge on July 5, 2015, in King's Lynn, England. | Source: Getty Images.
Kate and Prince William heard about Maria while she worked for another high-profile family, and hired her soon after.
"She is not married and doesn't have a boyfriend, as her life is totally dedicated to the family she is working with. She is known for being totally professional – married to the job," an insider said.
Little George and his sister, Charlotte, adore Maria, and she's even teaching them Spanish. After Kate gave birth to her third child, Louie, a royal insider said that Kate wouldn't be hiring additional staff to take care of him, so it seems the long-time loved nanny Maria now has three royal youngsters in her charge.
Please fill in your e-mail so we can share with you our top stories!