Mila Kunis and Ashton Kutcher: A Look Back at Their Fairytale Love Story
Hollywood power couple Mila Kunis and Ashton Kutcher have known each other for years. However, while they may have been on-screen lovers they had a rocky start to their friendship and relationship in real life.
Ashton Kutcher and Mila Kunis are one of the most iconic couples in Hollywood. The pair met on the set of the popular hit TV show, "That 70's Show."
They went from being an on-again, off-again on-screen couple to happily married with two kids in real life. Here is a look at how their relationship developed over the years.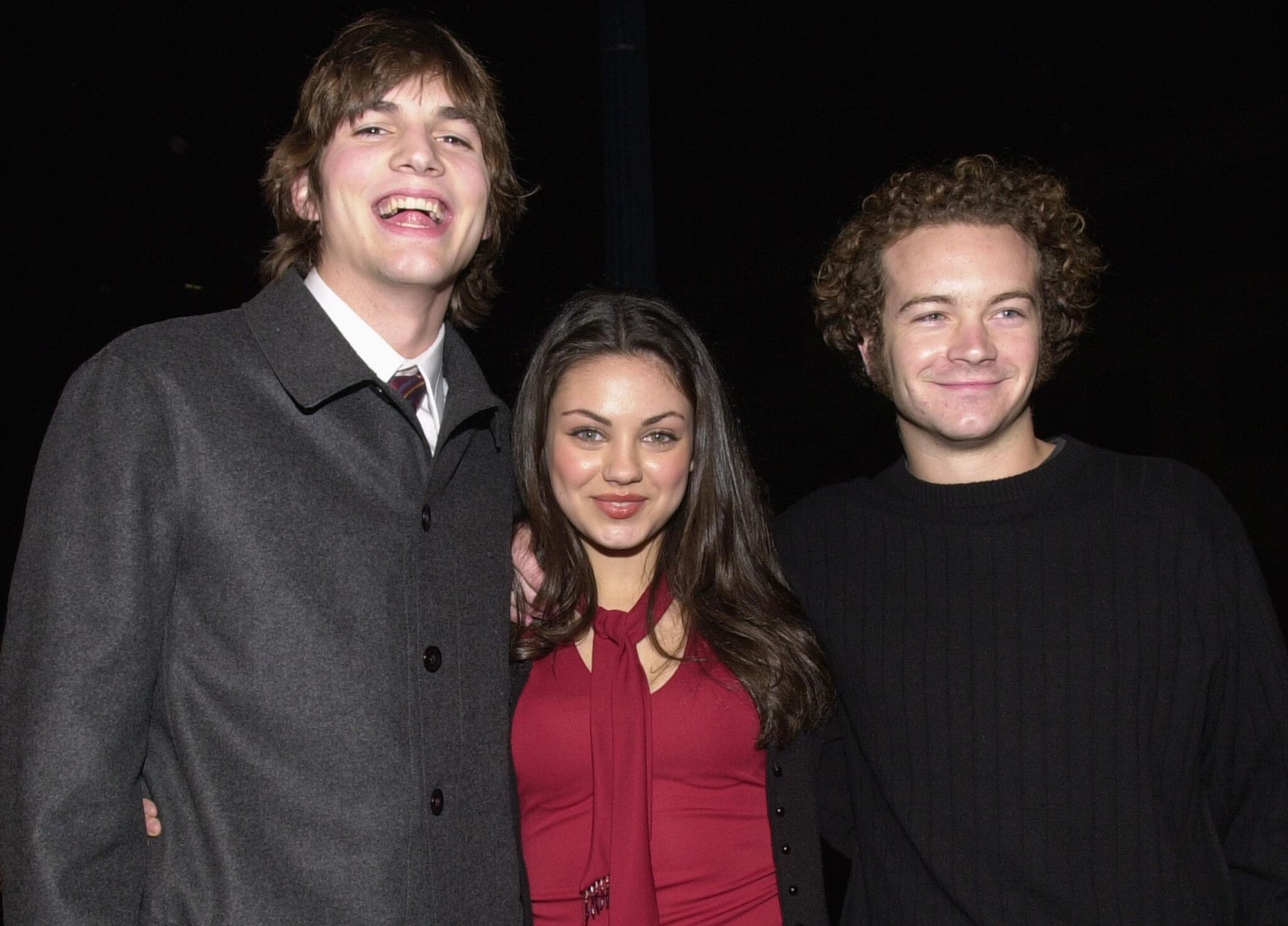 1998: Meeting on "That 70's Show."
Before being cast in "That '70s Show," Mila was working in commercials and small film while Ashton was building his modeling career with Calvin Klein. Kunis and Kutcher met at ages 14 and 19 in 1998 during the table reading of the script for the show.
The casting director required actors to be 18 years old and Kunis lied to land the role. When they realized her actual age they decided she was too talented to fire and allowed her to stay.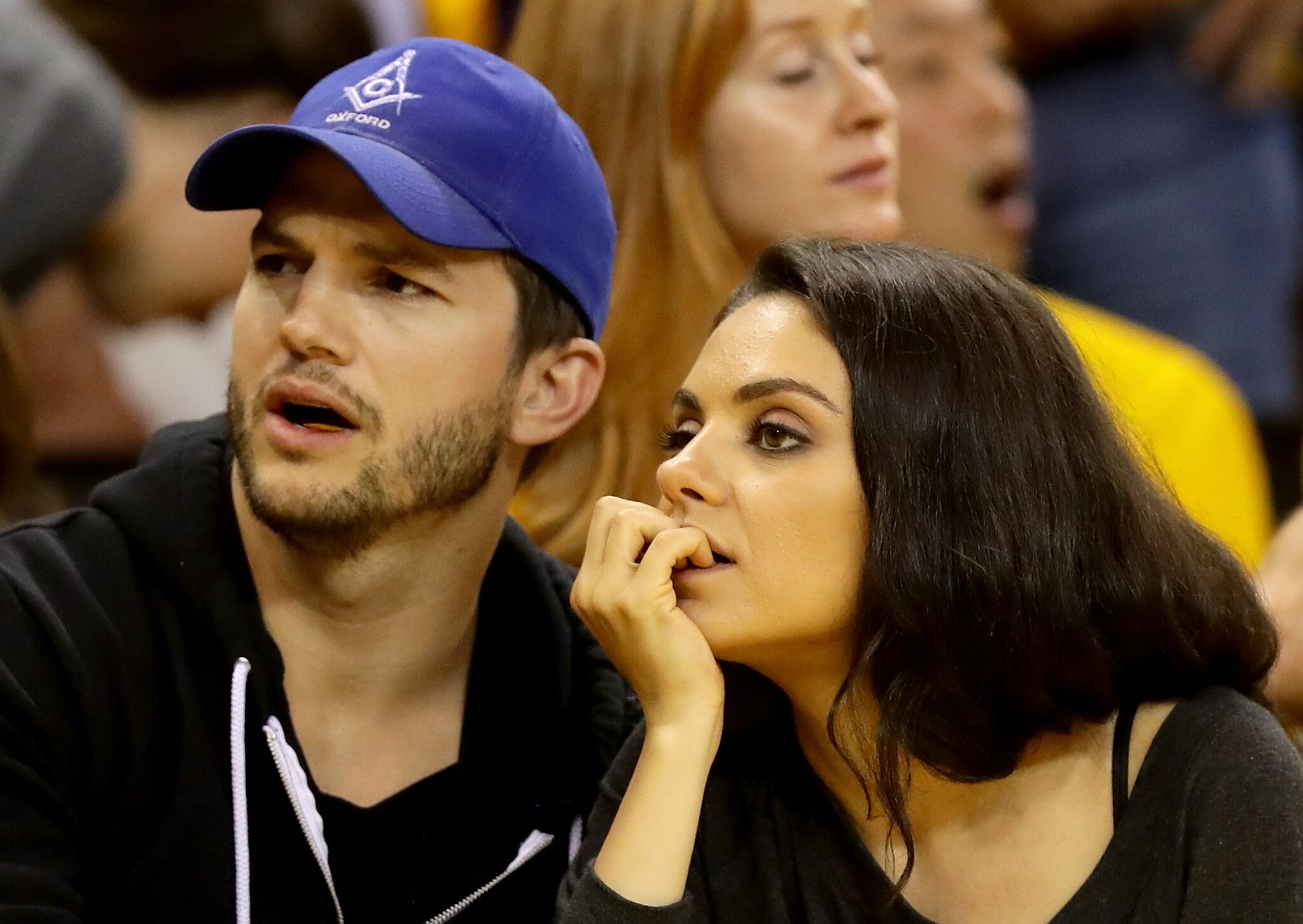 1998: First Onscreen Kiss
Mila's first kiss was on the show with Kutcher while playing the storyline between their characters Jackie Burkhart and Michael Kelso. In 2001, Kunis revealed they were practically strangers but she was crushing on him. She said:
"I was like, 'Oh, he's so cute, it's the Calvin Klein model! ...Then I was like, 'I have to kiss him?' I was so nervous and uncomfortable. I had the biggest crush on him."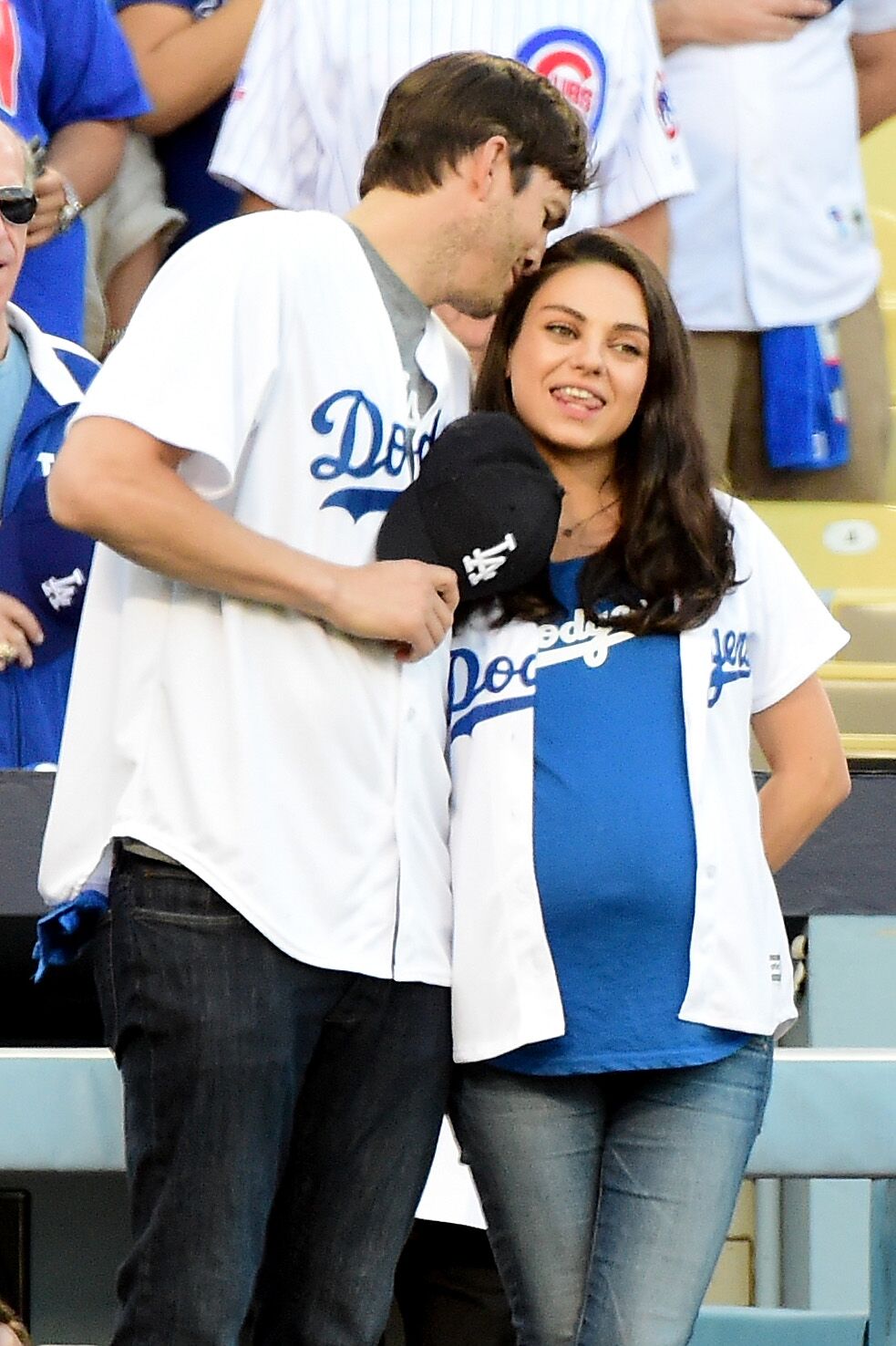 Kutcher did not know it was her first kiss. While their characters were in a relationship, their age difference in real life kept their relationship platonic. Kutcher said:
"Yeah, I did her chemistry homework for her … She was like my little sister."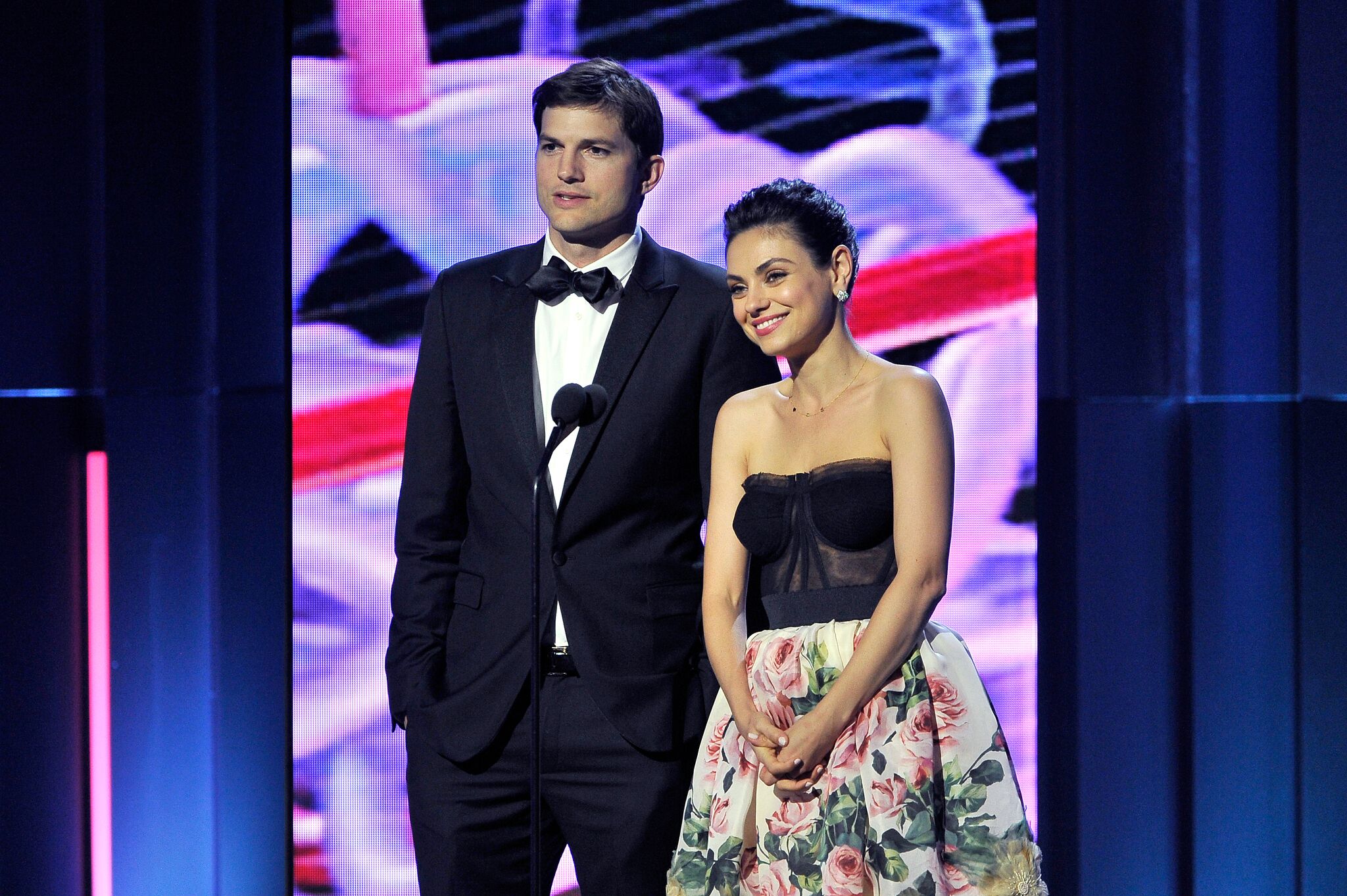 2005: Ashton Kutcher Left "That 70's Show"
After seven seasons on the show, Kutcher decided not to renew his contract. He only appeared in the first four episodes of season eight before departing with Topher Grace. Mila admitted in an interview with Elle that they maintained contact, saying:
"We'd always kept in touch on like AIM… so we always kept in touch since after '70s. We'd pop up on each other's thing and be like "Hey, oh my god! How are you? How's life?" "Like everything's good!" "Great!" [I wasn't thinking about him romantically], no, not at all!"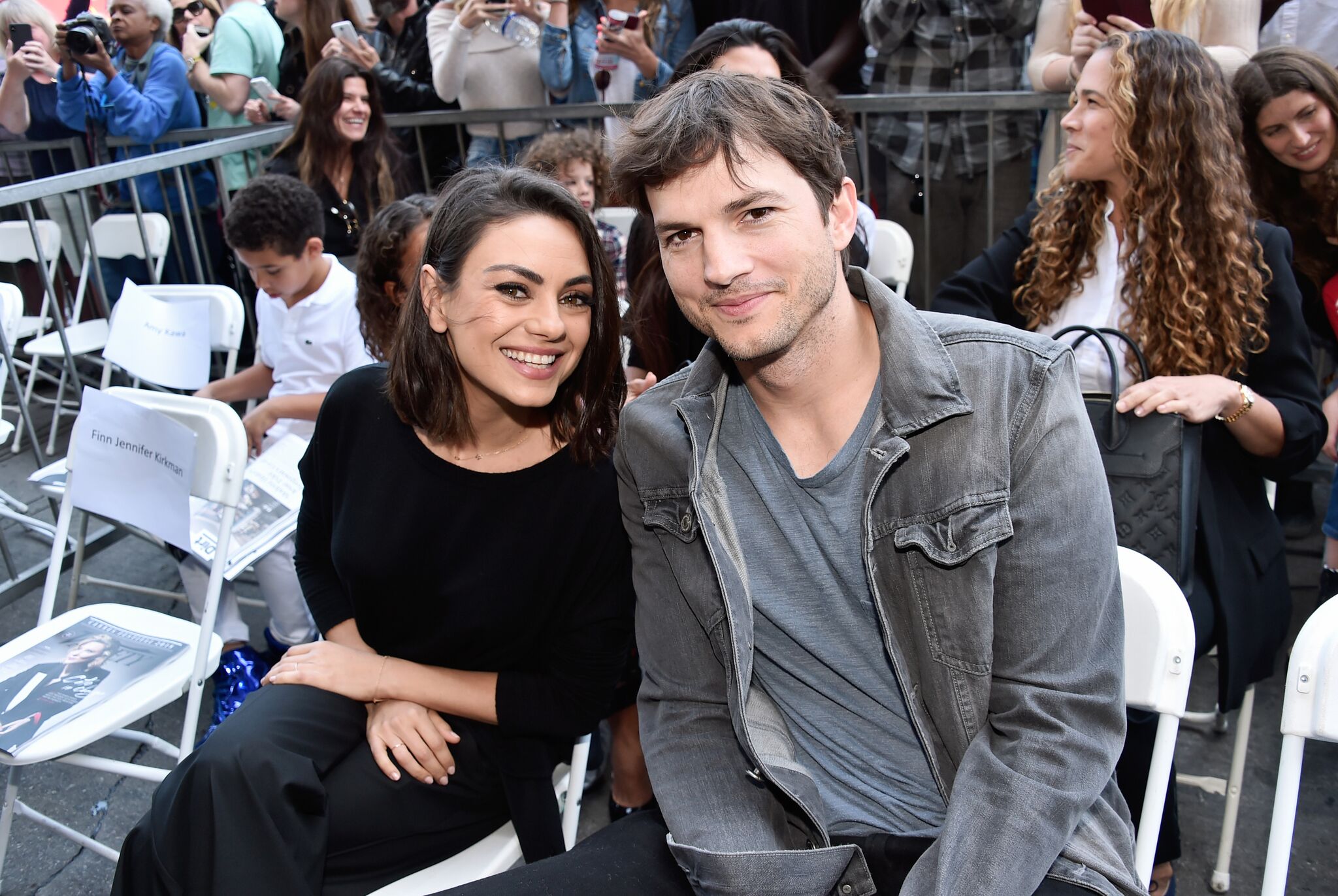 September 24, 2005: Ashton Kutcher Married Demi Moore.
The possibility of a relationship between them seemed to disappear when Ashton Kutcher and Demi Moore tied the knot in 2005. Even though Kutcher was 16 years younger than Moore, they were married for a few years.
January 2011: Mila Kunis and Macaulay Culkin split up.
Kunis had been dating Macaulay Culkin. They were together for almost ten years and had a very private relationship but in 2011, they split.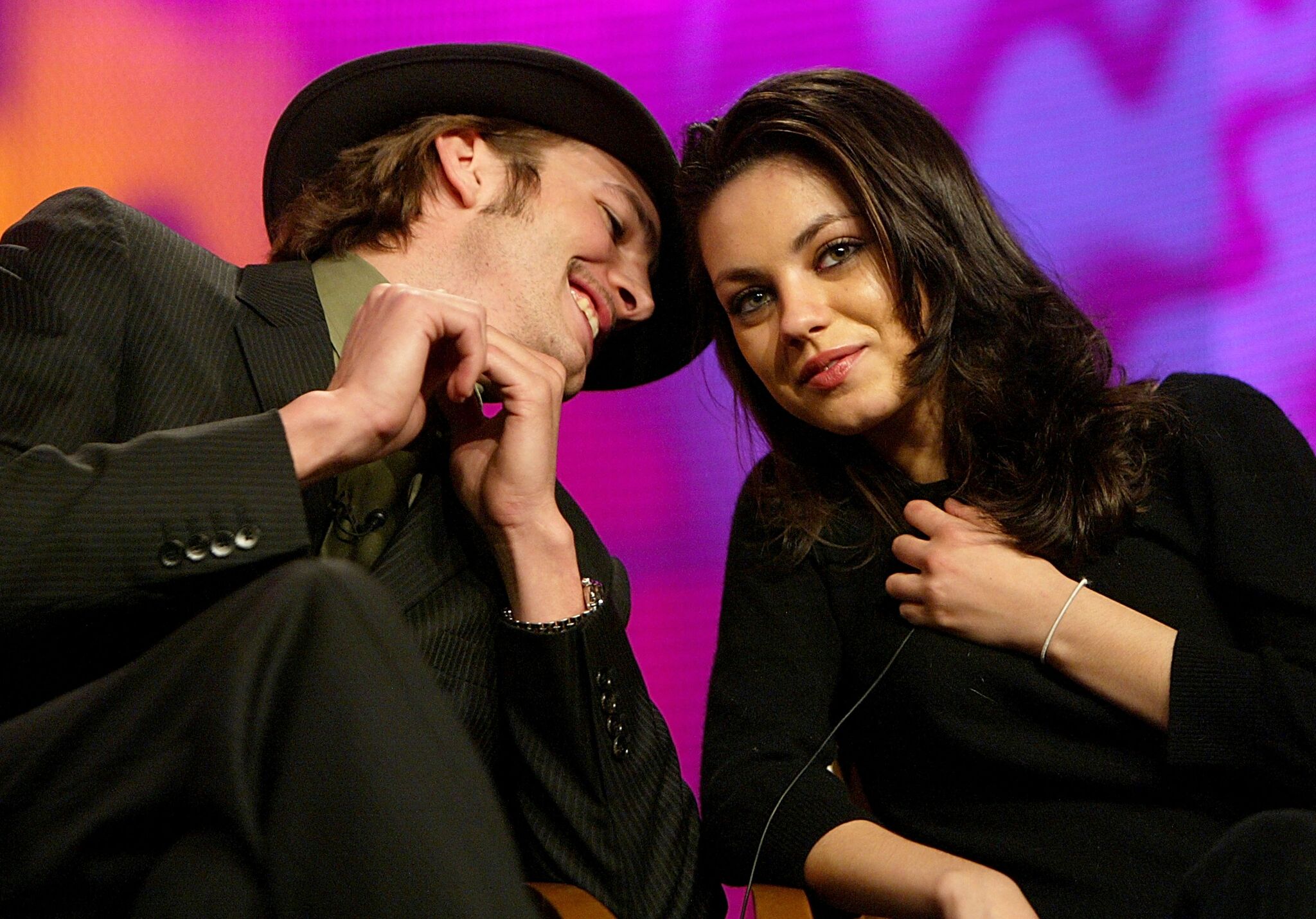 November 2011: Ashton and Demi Divorce
Then in a shocking turn, in November 2011, Kutcher and Moore announced that their relationship was also over. Ashton wrote on Twitter: 
"Marriage is one of the most difficult things in the world and unfortunately sometimes they fail."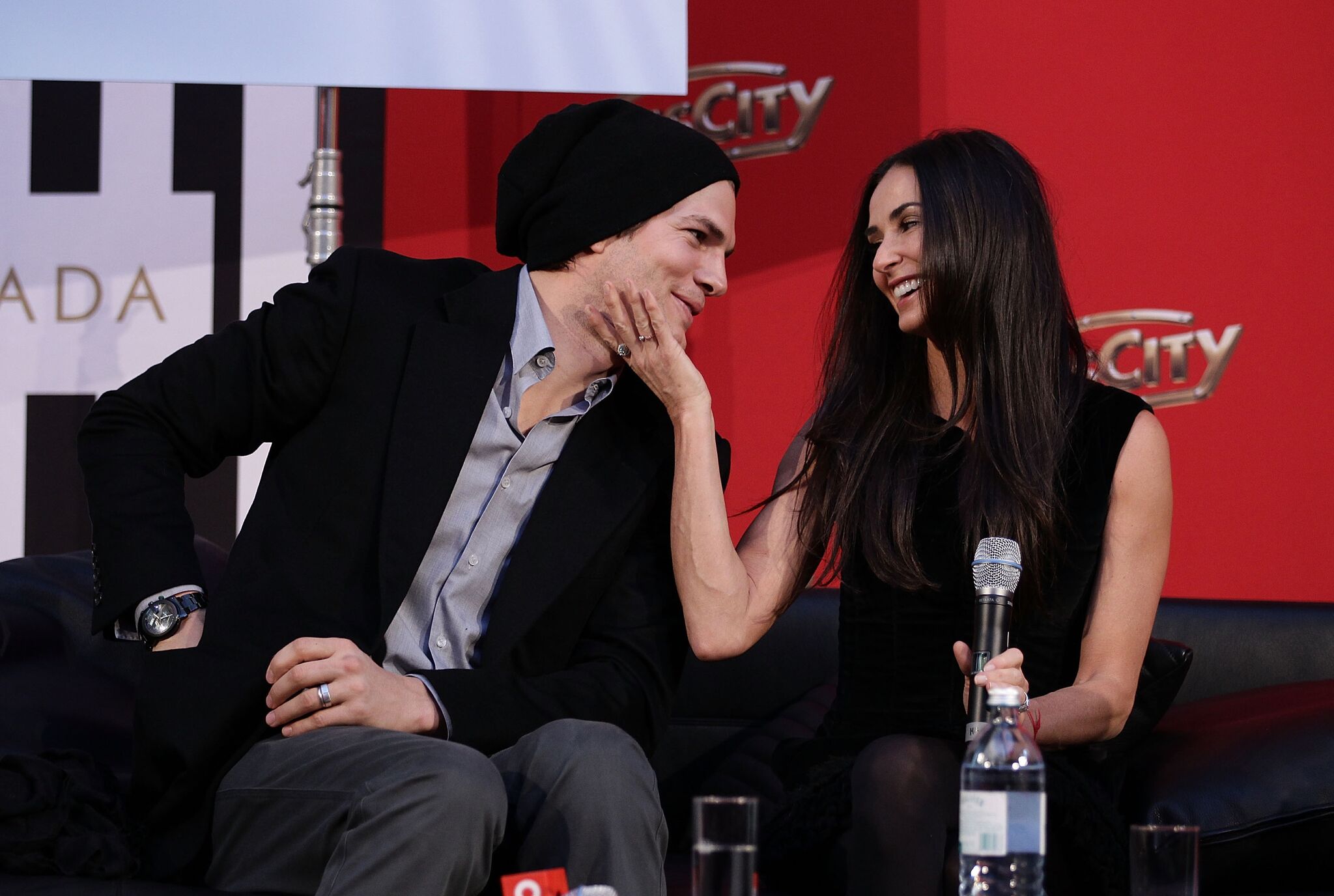 January 15, 2012: Reconnecting at the 69th Golden Globe Awards.
Mila opened up to Marc Maron on his podcast about their reconnection. She said:
"I was looking around, and there was a really beautiful man from the back. I was literally like, 'Oh, he's kinda hot.' … And then he turned around, and I was like, 'Oh, my God, it's Kutch.' I thought it was the weirdest thing that I was checking this guy out, and it was someone that I had known forever."
They ended up talking at the event. Eventually, Ashton invited her to his Hollywood Hills Housewarming Party.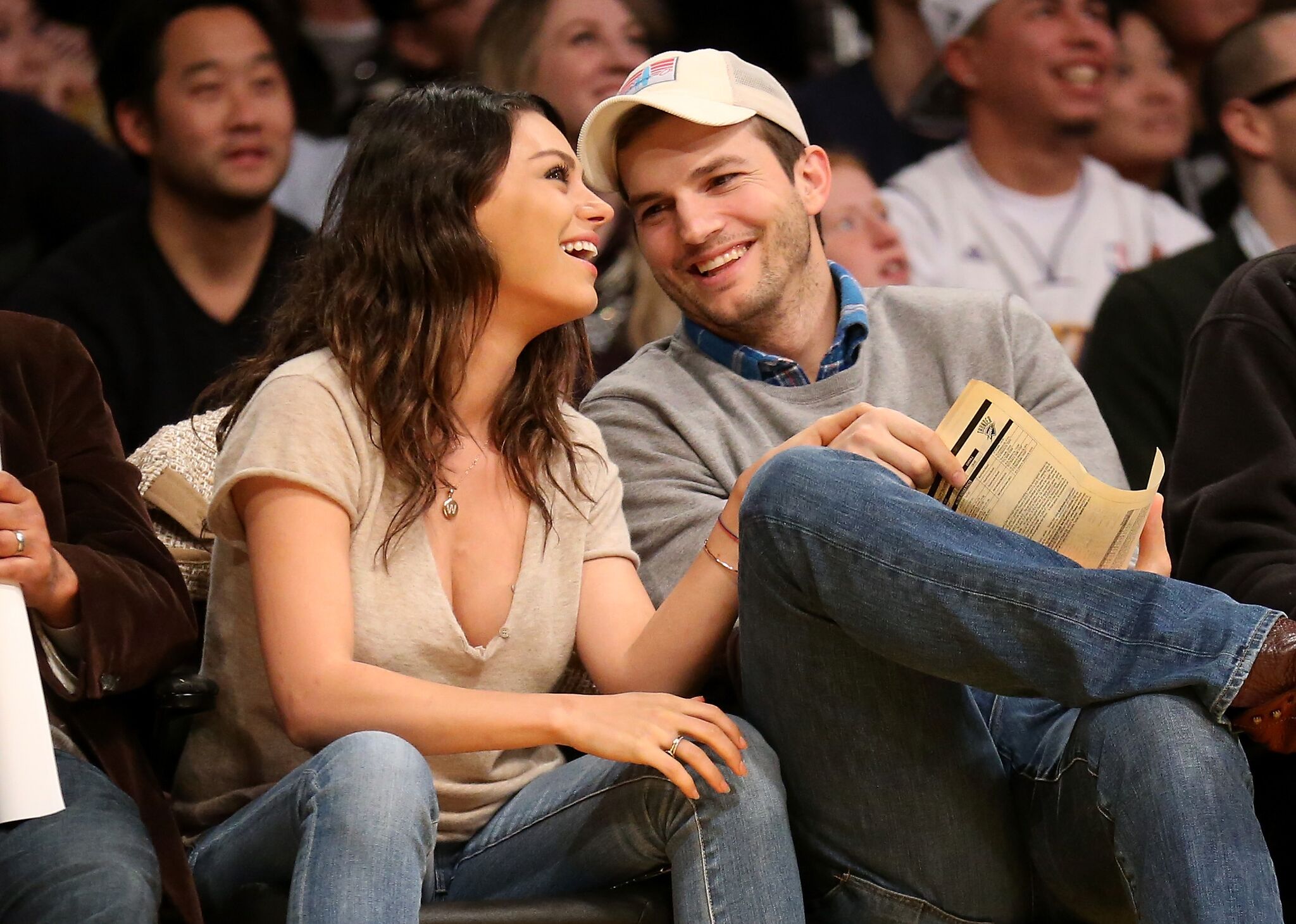 January 2012: First Offscreen Kiss at Ashton Kutcher's Housewarming Party.
Mila and Ashton explained how the party unfolded and how they had their first kiss in an interview with Elle. Kutcher said:
"I think I was smoking cigarettes at the time, and I was still a smoker. And she had quit smoking and she was like, she wanted me to like shotgun a cigarette smoke so she could breathe it in and I was like, 'All right.' And I started doing this. And gradually through the night, it got closer and closer and closer … It was kind of obvious that things were happening."
Mila revealed that Kutcher tried to set her up with his friend. Before the two of them started kissing after they started "a lot of talks about how this is a huge mistake and how he needs to go and be single and I need to go and be single. It was super private for a very long time."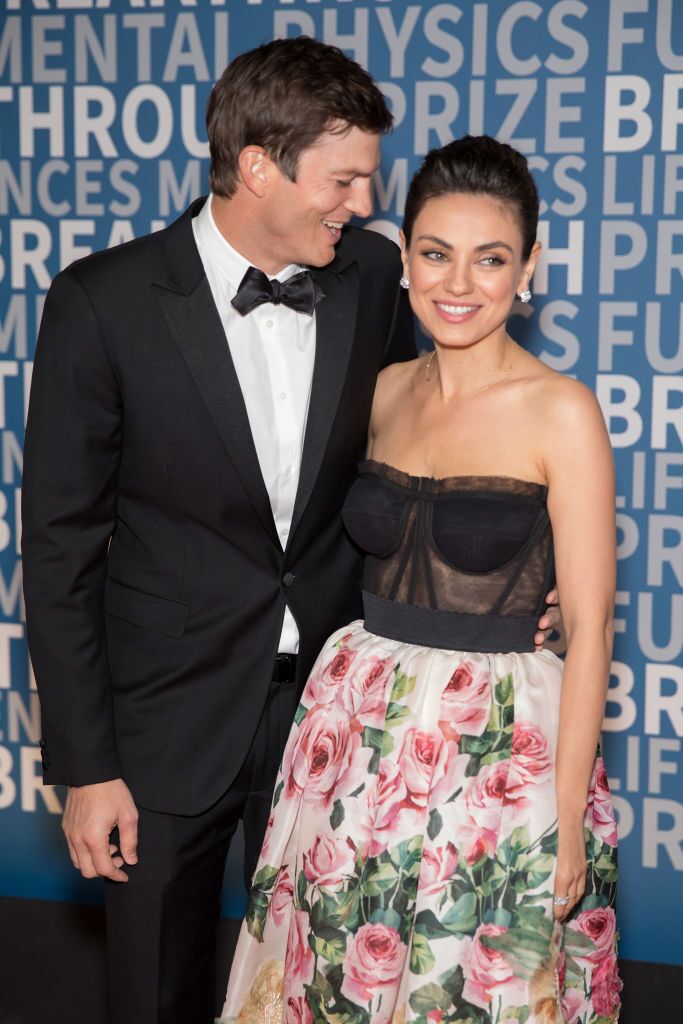 April 2012: Moved in Together
After they began seeing each other in January 2012, the pair's relationship grew stronger. By April 2012, they moved in together and Mila said:
"I was like, you know what, I actually care about you. I don't want to mess anything up so I'm just going to walk away before it becomes too much. And he was like, 'Got it.' And the next day, he showed up to my house and he was like, 'Move in with me' and I said, 'OK.' If we just paid attention to these movies [we did], we should know  [expletive] like this does not work out in real life."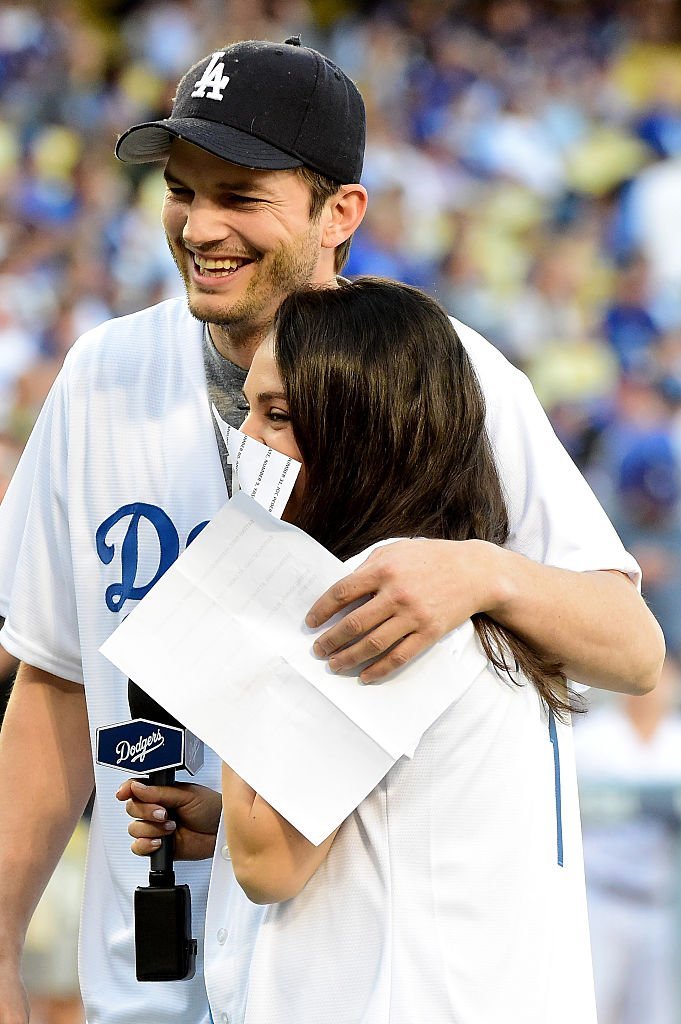 December 21, 2012: Ashton Filed for Divorce.
According to TMZ, Ashton had been waiting for Demi to make the first move but eventually filed the paperwork himself. By November 2013, he was officially divorced.
February 2014: Ashton and Mila Engagement
On February 27, 2014, news broke that Mila and Ashton were engaged and Mila was spotted with a diamond ring on her finger.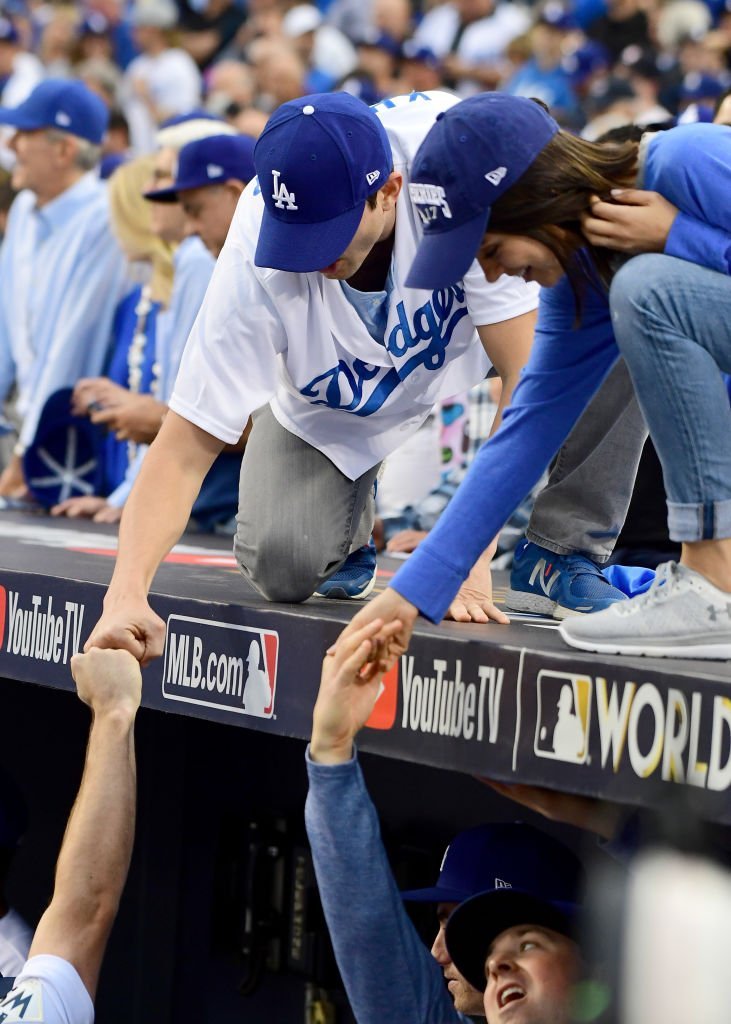 Their Children
On September 30, 2014,  Mila gave birth to their first child, daughter, Wyatt Isabelle. Their son was born on November 30, 2016, after they were married.
July 4, 2015: Ashton and Mila got married.
Mila revealed why it took them so long to tie the knot to Elle in an interview. She said: 
"Commitment sounded great, but I didn't believe in marriage. I grew up in West Hollywood, and my brother has reminded me that when I was like 12, I said, 'When gay people can get married, then I'll get married.' I was ahead of my time. The Supreme Court decision [on same-sex marriage came down], and that's when Ashton and I got married."