Prince Harry Reportedly Confirms Baby Archie Inherited His Red Hair
Prince Harry and Meghan Markle confirm that 5-month-old, Prince Archie has inherited his father's famous red hair.
After months of speculation on social media over whether Prince Archie looks his mother or father, details have been revealed about the Prince's hair. 
During the WellChild awards, which the royal couple attended to honor gravely ill children and their caregivers, for their strength and all they deal with in their daily lives.
Speaking to 11-year-old Milly Sutherland and her mother, Angela Sutherland, Prince Harry and Meghan Markle finally confirm the question on everyone's mind about whether or not Archie inherited his father's red hair. 
During a chat with Milly Sutherland (@WellChild's Most Caring Child Award Winner), Meghan shared that Archie went to his first playgroup today: "I just took Archie for his first class. It was a lot of fun. He loved it."
Milly and Harry also bonded about both being redheads pic.twitter.com/0QvdmVKjZ9

— Omid Scobie (@scobie) October 15, 2019
Revealing he has red hair and that he has been on his first playdate, Angela shares with reporters the short conversation she had about Archie, she confirms his red hair saying:
"Meghan said he has and Harry said he definitely is, you can see it in his eyebrows. Harry said he'd had no hair for five months, but Meghan told him she had taken him to the playgroup and she said there were other children there with the same amount of hair or even less."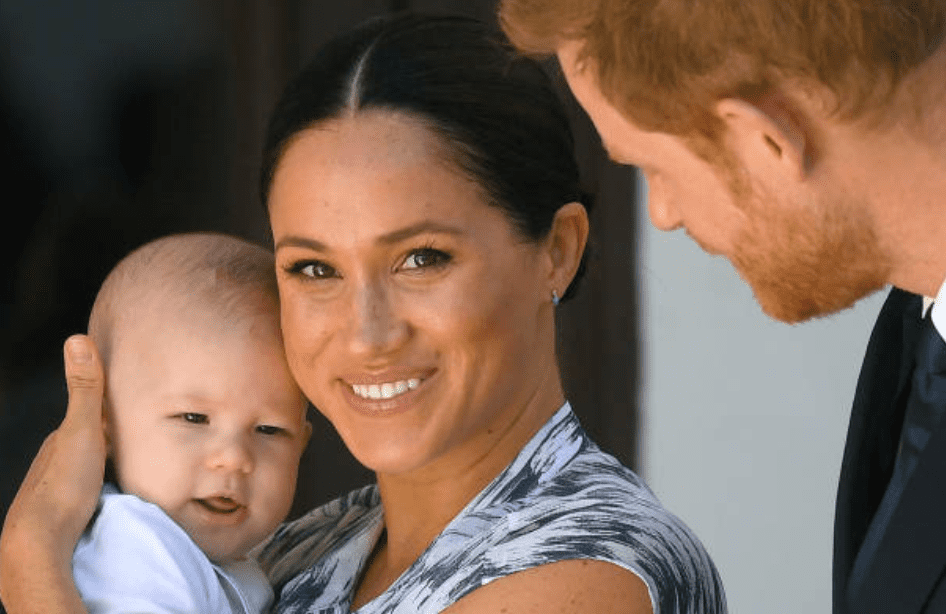 The news of Archie's appearances, also confirms, Ellen DeGeneres's assessment of the young royal. After a visit in London with Harry and Meghan, Ellen revealed:   
"He looks like Harry and he had more hair than I did at the time."
This summer I got to meet Prince Harry and Meghan's son Archie in England. Would you like to see the picture? pic.twitter.com/gdNpYwrsXv

— Ellen DeGeneres (@TheEllenShow) September 9, 2019
Since Ellen's announcement, the public have gotten their long awaited look at Archie, when he visited Archbishop Desmond Tutu, during the royal tour of Africa. 
The pictures shared online of Archie still have many fans convinced that he looks like Harry.
However, the debate over who Archie looks like isn't over yet, Harry gives his perspective on questions about Archie's appearance, saying:
"Everyone says babies change so much over two weeks. We're basically monitoring how the changing process happens over this next month really. His looks are changing every single day so who knows."
Harry compares skills with @WellChild's Most Caring winner and keen dancer Milly, 11, who cared for and protected her sister Sophie until she passed away last year. Sophie suffered from Aicardi Syndrome and a number of complex needs but Milly was always by her side. pic.twitter.com/Wmc7zopni2

— Omid Scobie (@scobie) October 15, 2019
Harry has been a patron of WellChild since 2007. The couple attended the event to give speeches and meet some of the award winners.
Angela, who shared the details about Archie was at the event to honor her daughter, Milly, who received the award for the "Most Caring Child." It is reported, she was given the award after she cared for her sister Sophie, who had Aicardi Syndrome and passed away in 2018.