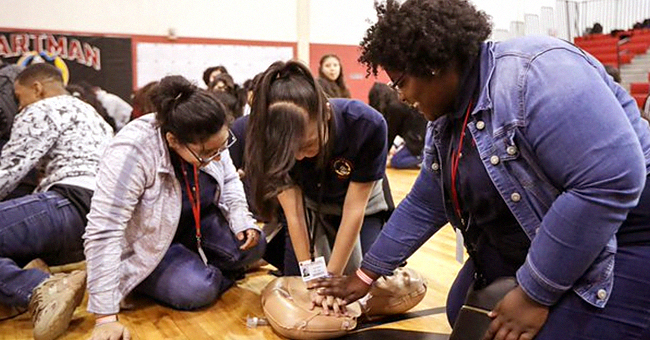 Twitter/HoustonChron
Florida Children Hailed as Heroes for Using CPR Training to Save Their Stepfather's Life
Only four young children were with their stepfather when he had a heart attack and they stepped up to save him. The eldest performed CPR on him while the second child communicated with the 911 dispatcher.
A stepfather escaped death thanks to his heroic stepchildren who stepped in after he suffered a heart attack.
Terry Poole was home in Riviera Beach, Florida with his four stepchildren when he felt chest pains.
Quick to respond, his eldest stepson, Isaiah Walker who was 12 applied CPR on him, a skill he learned from his swimming lessons.
Meanwhile, 11-year-old Corey Walker called 911 and took instructions from the dispatcher which he relayed to his older sibling.
Corey recalled to WPBF News what the dispatcher had told him.
"She said, 'Do CPR. Just let your arms stretch and place your heel of your hand between his chest.'"
He relayed the message to his brother who applied what was instructed on Terry.
As this was going on, their two younger siblings, Lyric Walker, 8 and Cash Walker, 7 tried to stay calm while watching what was going on.
According to Lyric, she "took a deep breath" while Cash, on the other hand, admitted, "I was scared."
"I thought he was dead," he explained.
Terry's wife and mother of the four children, Shonovia Walker was at work when she received the call informing her of what was happening in her home.
Upon arriving there, she saw Terry on the floor as 911 responders attended to him.
"When I got to my door, they had Terry on the floor, trying to revive him. They had my kids in the back room, trying to keep them away from what was going on," Shonovia said.
"They had my kids in the back room, trying to keep them away from what was going on."
Speaking to WPBF after the incident, Isaiah admitted he was scared when he saw his stepfather on the floor but lost that fear while performing CPR on him.
Terry made it to the hospital where he was treated. According to the hospital staff, the children did a good job of saving his life. Shonovia was told that because of them, her husband's life had been spared.
"He could have already been dead. Your son is a hero," the staff member told Shonovia.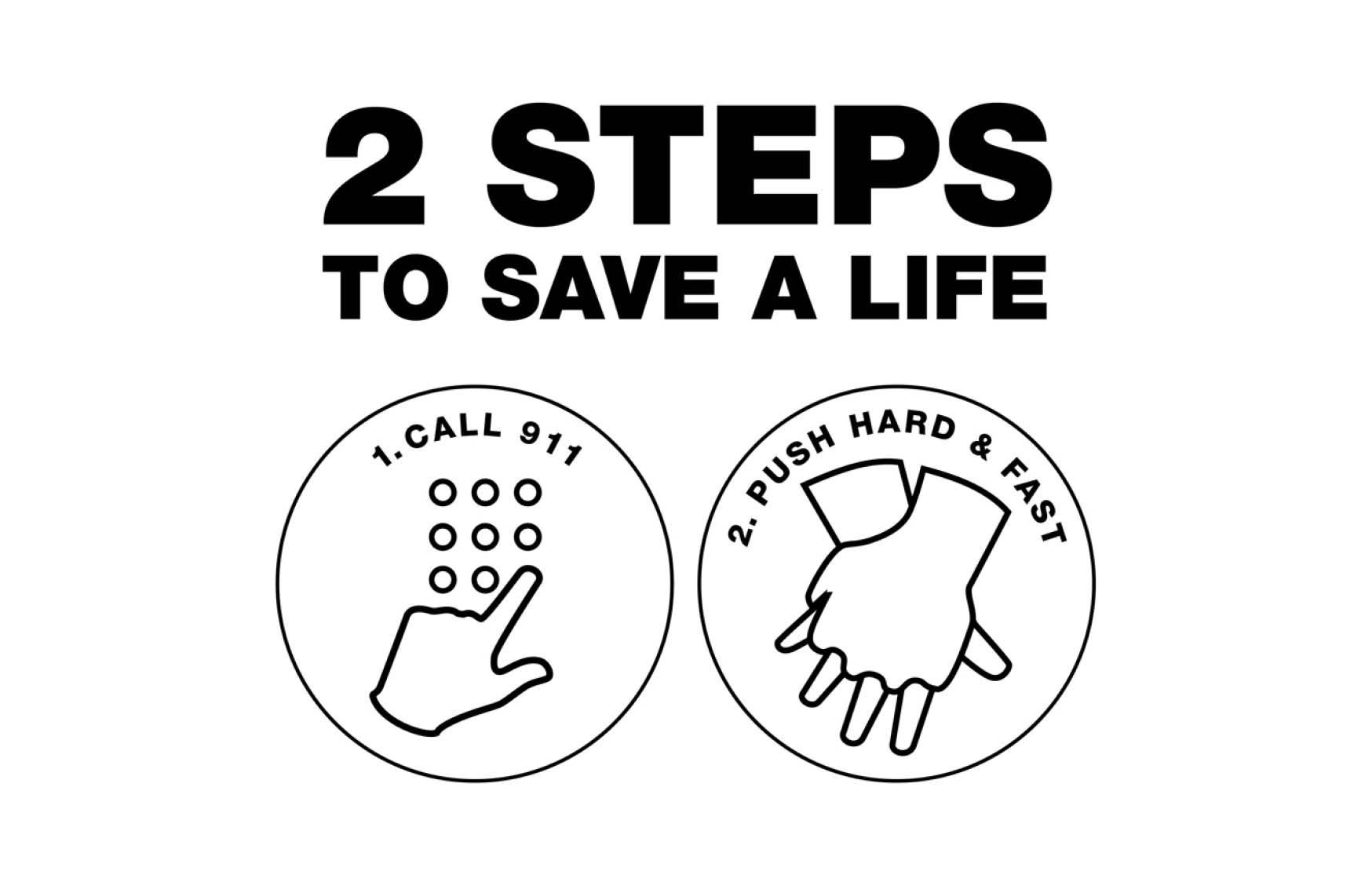 Two important steps to save the life of a person suffering from a heart attack. | Photo: cpr.heart.org
SIX-YEAR-OLD SAVES MOM'S LIFE
Stories like this make us realize that you're never too young to be a hero. This reminds us of six-year-old Christinia Hancock who saved her mother from dying of heatstroke.
The little girl saw her mother, Mary faint and immediately called up her grandmother for help. While waiting, she attended to her unconscious mom by taking her temperature and holding her hand. She even tried to get her water but her mother refused it.
The paramedics her grandmother contacted arrived in time to take Mary to the hospital where she recovered quickly. Thanks to Christinia, her mom was safe and she was spared the agony of losing a parent.
Please fill in your e-mail so we can share with you our top stories!