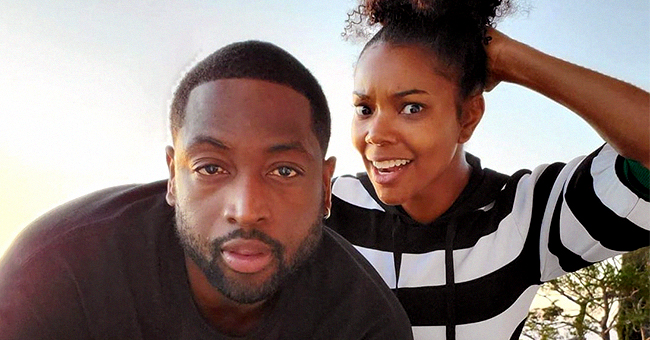 Instagram.com/DwyaneWade
Dwyane Wade Sparks Heated Talk after Sharing 'My Girls' Pic of Wife Gabrielle, Daughter & Son Zion
Dwyane Wade just referred to his son Zion as one of his "girls" in a photo with daughter and wife Gabrielle Union, and fans are stunned.
Zion Wade's sexuality has been taboo for quite a while now, as not only has he been walking runway shows, but he also joined the recent pride march.
Now, though, it seems his dad Dwyane Wade just confirmed that Zion would like to be associated as a girl nowadays.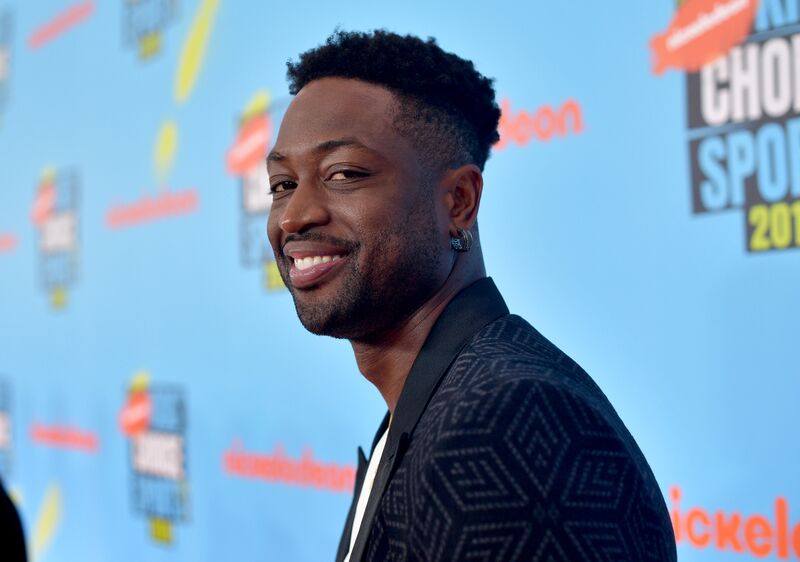 Dwyane Wade at the Nickelodeon Kids' Choice Awards: Sports Event | Source: Getty Images/GlobalImagesUkraine
Zion Identifying Himself as a Girl
In the photo, Gabrielle Union posed alongside Kaavia and Zion, who can be seen wearing a peach-colored scrunchy on his wrist. He then captioned it saying "My girls."
While some fans appreciated the fact that Wade is supportive of his son and what he wants to associate himself with, there were also many who criticized it.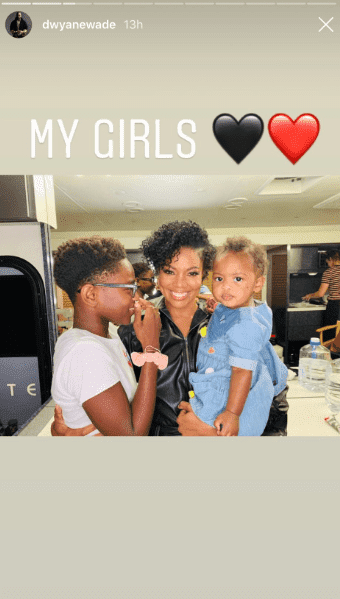 A screenshot of Dwyane Wade's Instagram Story calling Zion one of his "girls" | Source: Instagram/DwyaneWade
Pride Month Festivities
Back in May, Gabrielle Union and Dwyane Wade supported the 11-year-old as he attended the Miami Beach Gay Pride parade on Sunday. While he could not be physically present, Zion's stepmom was present to support him at the event.
Zion donned a yellow tank top and green shorts which featured a ribbon that symbolized the LGBTQ rainbow. Meanwhile, Gab sported a "WADE" top and dark green shorts.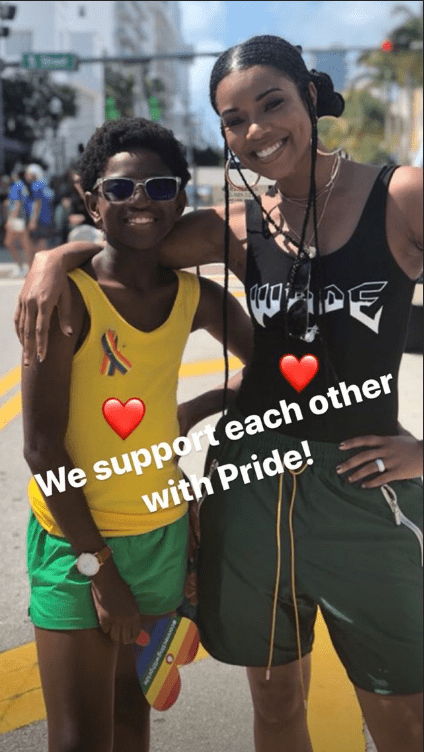 Dwyane Wade letting everyone know that in their family, they support everyone with pride | Source: Instagram / Dwyane Wade
Accepting Zion for Who He Is
Letting people know that in their family, they accept each other for who they are, Dwyane posted a snap of his wife and son, saying:
"We support each other with pride!"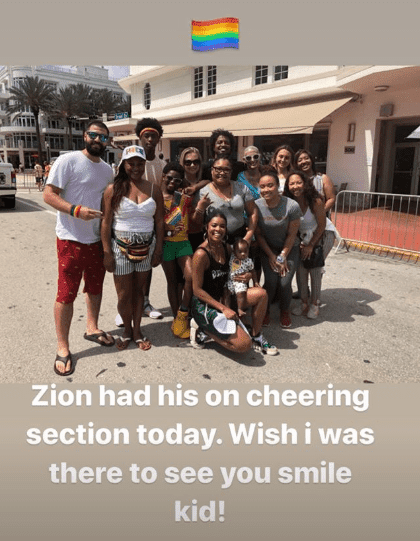 Zion Wade's cheerleaders consisting of family and friends during the Miami Beach Gay Pride event | Source: Instagram / Dwyane Wade
Supporting Each Other with Pride
Aside from Gabrielle, other members of the family were there to support Zion, including his little sister Kaavia and older brother Zaire.
Although many would have thought that Dwyane would have a problem accepting that one of his sons decided not to pursue a career in basketball just like he and older son Zaire did, it's a no brainer for the NBA legend to support Zion in what he wants to do.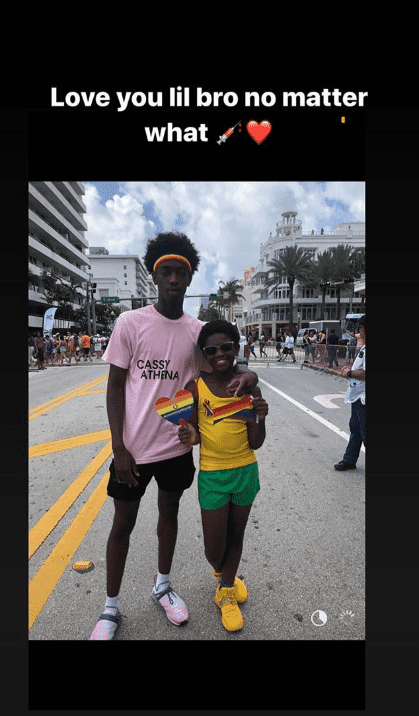 Zion Wade's older brother Zaire expressing his love for him during the Miami Beach Gay Pride event | Source: Getty Images/GlobalImagesUkraine
A Family's Love
Aside from Dwyane, his older brother also made sure to let him know that no matter what, he loves him and that he'll always have his back.
Thanks to his supportive family, the little man is confident in his own skin and his own sexuality and that will make all the difference as he continues to get to know himself as he grows up.
Please fill in your e-mail so we can share with you our top stories!