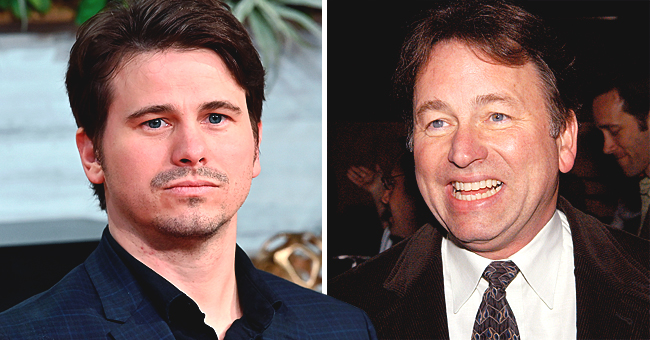 Getty images
John Ritter's Family Shares Sweet Memories of the Late 'Three's Company' Star
The late "Three Company" star, at the age of 54, was taken away from his family almost two decades ago. Although his children Jason, 39, Carly, 37, Tyler 34, and Noah, 21, can relive their father's memories on video, they cannot help but reminisce about their father.
Jason, the oldest of the slapstick comic's children, talked about the beautiful memory of his father in an exclusive segment in the latest of "Closer Weekly."
The Emmy award-winning actor passed away on September 11, 2003, from an aortic dissection, a break in the main artery that carries blood from the heart.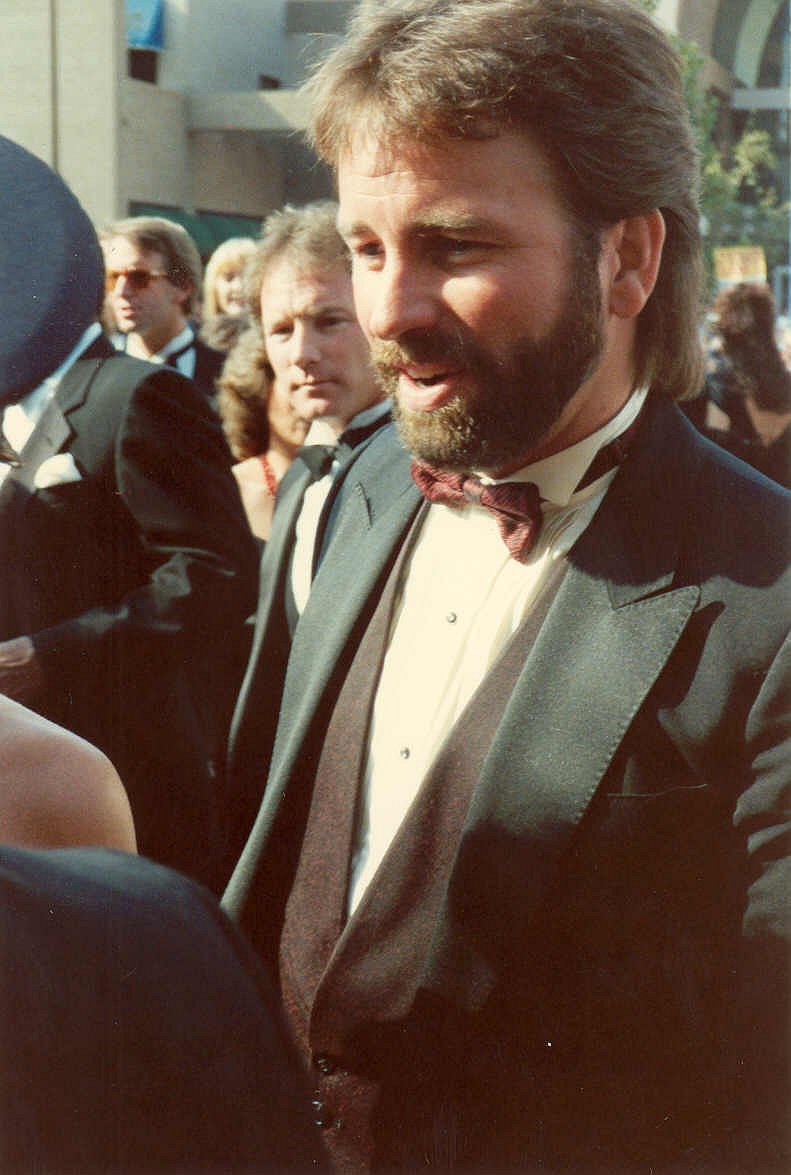 John Ritter, 1988 | Source: Wikimedia Commons
JASON HAS BEEN WATCHING "THREE'S COMPANY"
In the recent talk, Jason commended his father's persistence on how far and how weird he would go because he knew it was funny. He disclosed how the TV star was obsessed with evoking laughter in the audience.
Jason has been watching old episodes of the 70's sitcom, "Three's Company," reminiscing, and appreciating the late actor's beautiful spirit that brought happiness to his fans.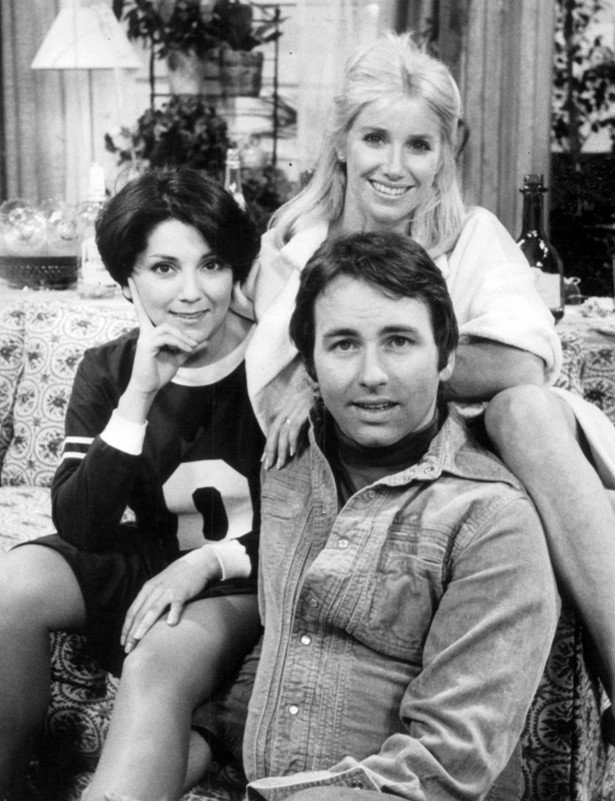 Series premiere promo of Three's Company | Source: Wikimedia Commons
JOHN WAS DEDICATED TO MAKING PEOPLE LAUGH
"It just tickled him endlessly to be able to entertain people and make the corners of their mouths turn up," his widow and second wife, Amy Yasbeck, told "Closer Weekly." She added:
"It thrilled him to be able to change the weather inside somebody's heart and mind. He knew it was a gift to be able to do that."
Jason further shared how his father had a real dedication to making people laugh. "The Class" actor shared that when he was mad at his father, in his teenage years, John would simply make him laugh and forget about it.
RAISING AWARENESS THROUGH TRAGEDY
After the death of her beloved, Yasbeck turned to the internet to educate herself about the unfortunate condition that took her husband. This led her to start the "John Ritter Foundation for Aortic Health," designed to spread public awareness of the thoracic aortic disease.
She believes that her husband would have done the same if he had survived. "John was that guy," she said in an interview on "The Early show."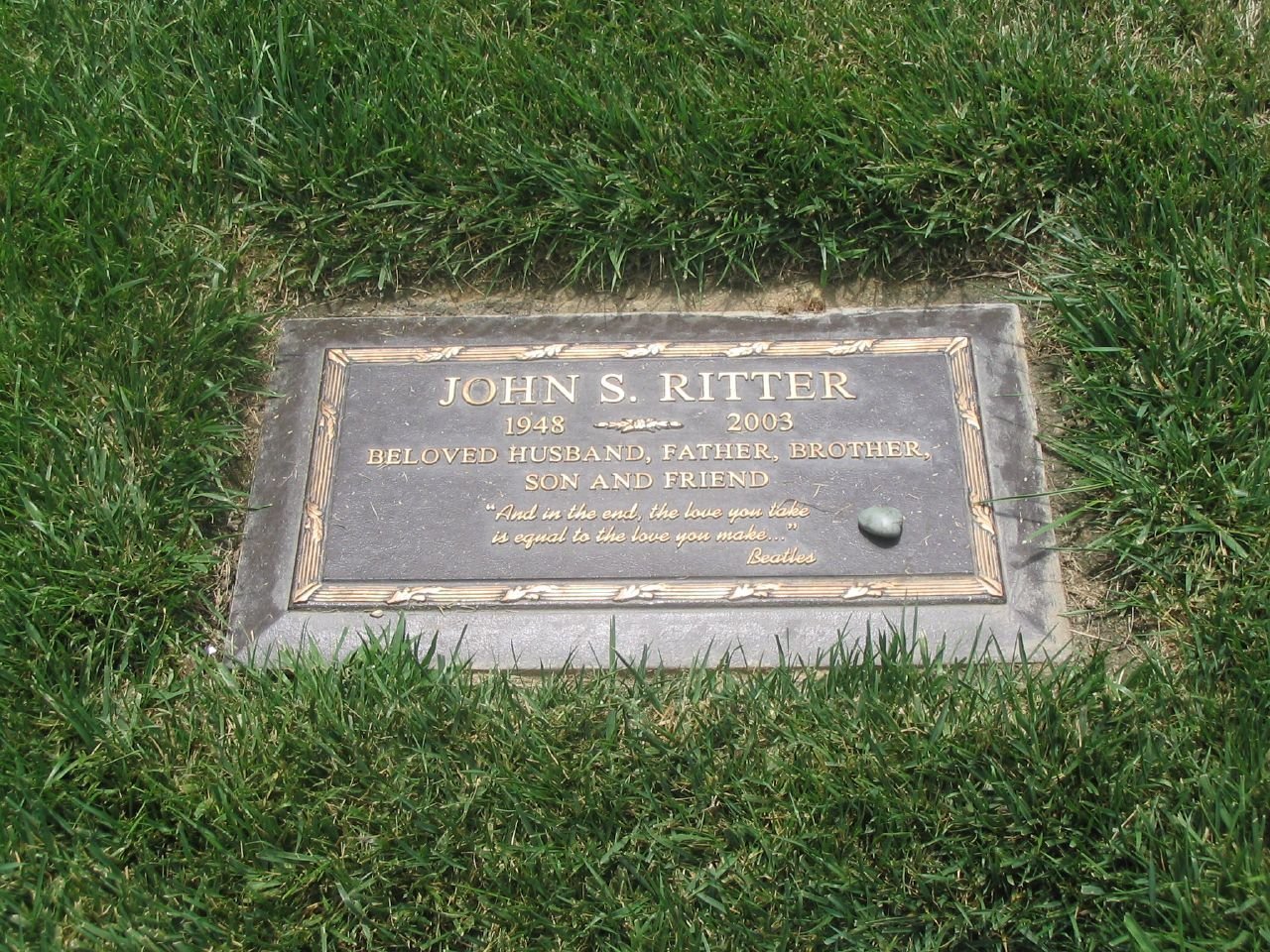 John Ritter's gravestone | Source: Wikimedia Commons
Through the JRF, a set of guidelines—the Ritter Rules—was established to help recognize, diagnose, and prevent aortic dissections. The Ritter Rules, in a strange twist of fate, saved the life of John's brother Tom, who had a similar condition.
Please fill in your e-mail so we can share with you our top stories!