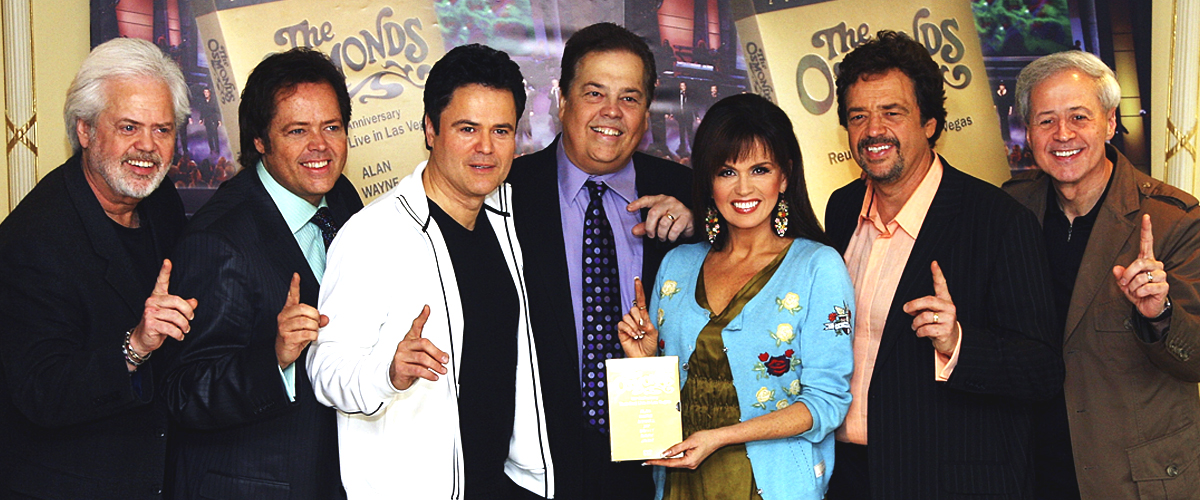 GettyImages
Fans Are Crying Watching the Osmond Brothers Perform for the Last Time on Marie's 60th Birthday
Fans of the legendary Osmond brothers were left in tears after the group reunited to perform one last time at their sister's 60th Birthday celebration on "The Talk."
It was an emotional time for Marie Osmond and fans of the original Osmond Brothers last Monday, October 14, when the original members of the group reunited on "The Talk" to perform for the very last time.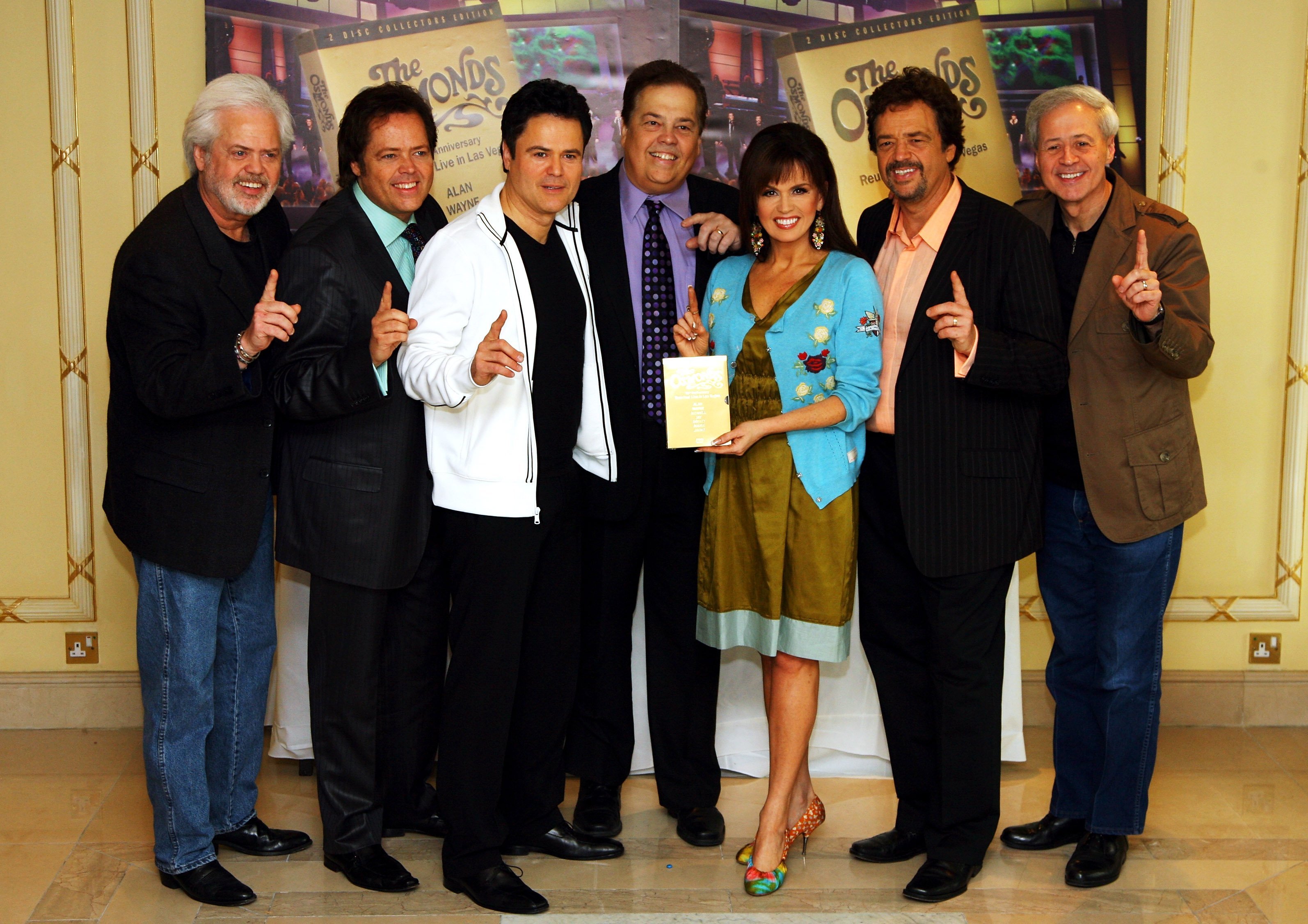 Merril, Jimmy, Donny, Alan, Marie, Jay and Wayne Osmond promoting their number one DVD and 50th Anniversary Concert in Las Vegas on May 29, 2008 | Photo: GettyImages
An emotional tribute for their little sister
The performance, which was in part a tribute for Marie Osmond's 60th birthday, left the audience at the studio, and those who watched, in tears.
Alan, Wayne, Merrill, and Jay Osmond first talked about their little sister and how excited they were when she was born in 1959. The only girl among eight brothers, Marie, was "the little princess" of the family.
Alan recalled how the brothers went to the hospital after Marie was born to serenade her and their mother with the barbershop quartet classic "I Want A Girl (Just Like The Girl That Married Dear Old Dad)."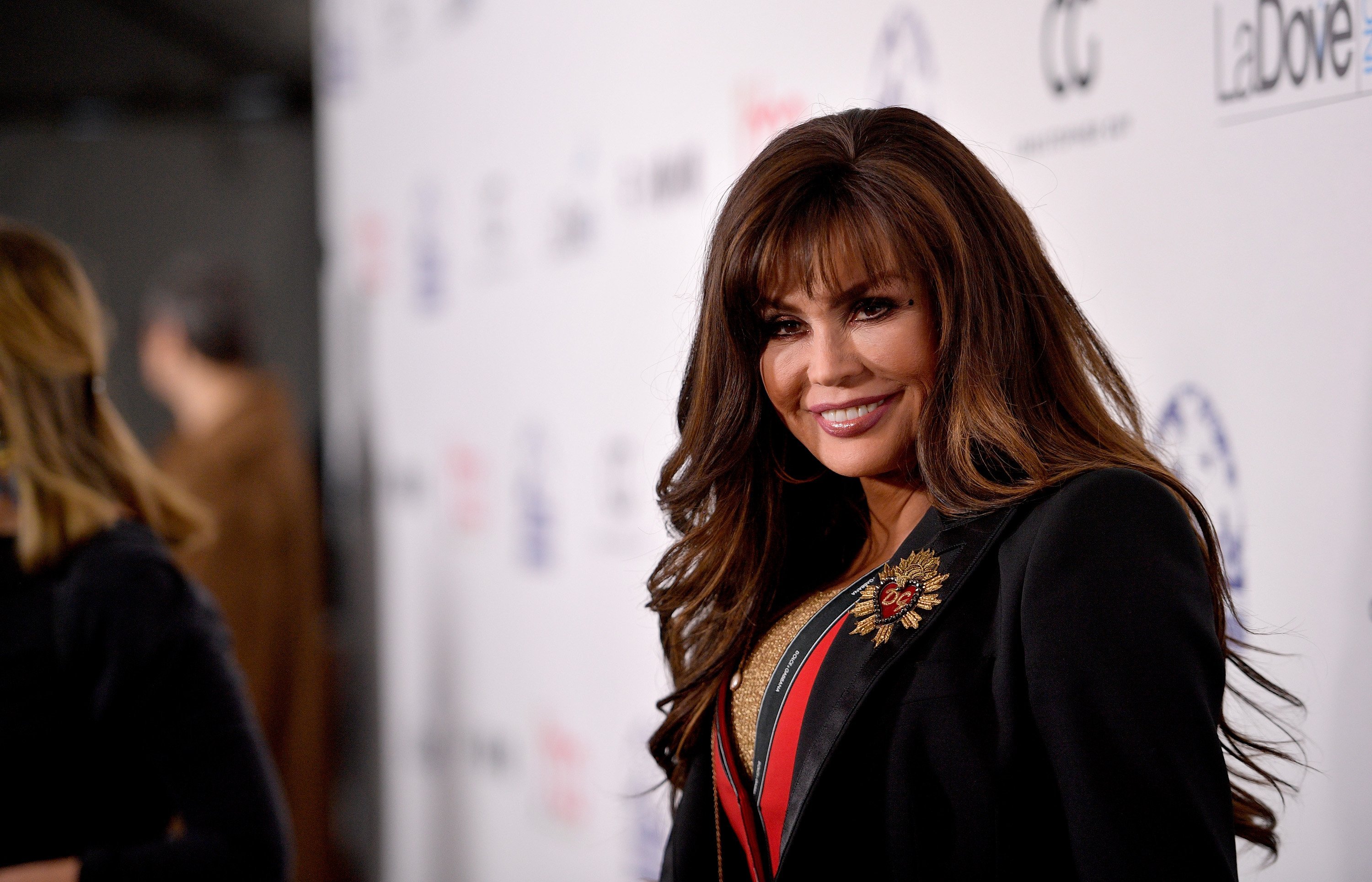 Marie Osmond at the 4th Hollywood Beauty Awards on February 25, 2018 | Photo: GettyImages
The birthday girl made her first-ever appearance on TV at 4-year-old alongside her brothers on "The Andy Williams Show," where the group shot to fame in the early '60s.
The brothers also recalled how Marie's first job was to answer their fan mail, and how scared was her fist date after facing all of her protective brothers.
"She brought a sense of class and beauty to our family, and she's the jewel on the top of the tree," Alan said.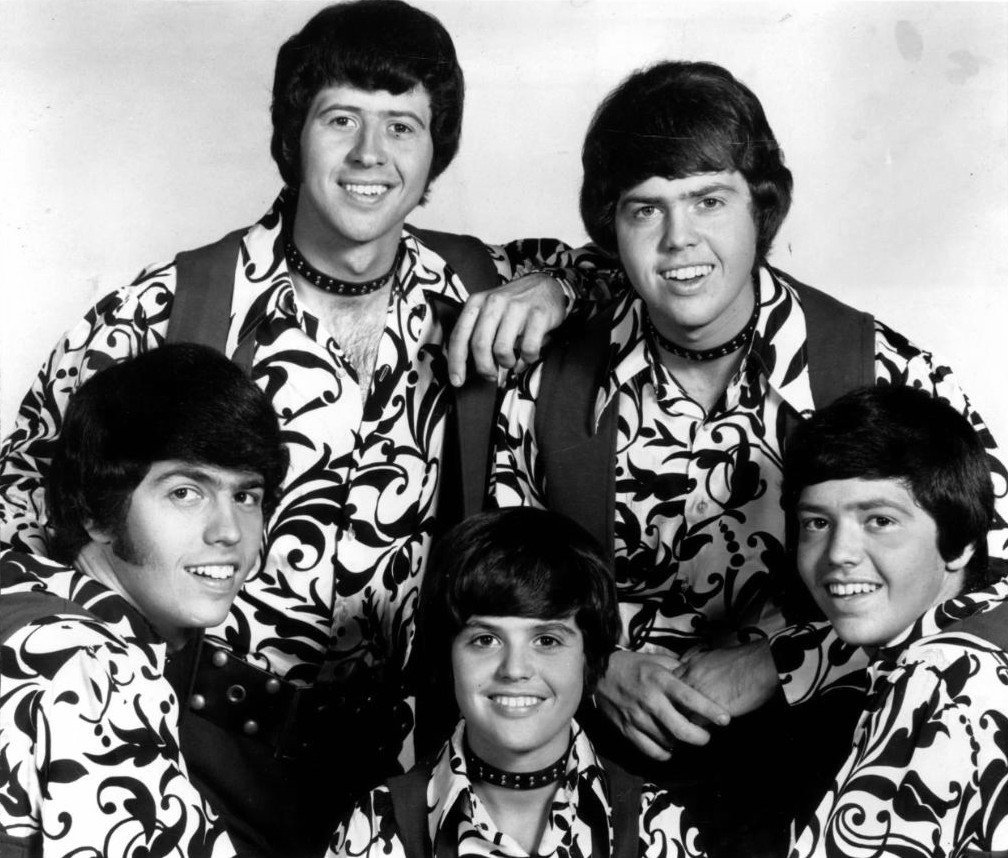 Publicity photo of the music group The Osmonds in 1971 | Photo: Wikimedia Commons Images
The last performance
A tearful Marie then introduced her brothers, explaining that they were performing "for the final time ever" and that they wrote the song "The Last Chapter" to "say 'thank you' to all of you, their fans."
The original quartet sang in front of a screen that showed a montage of their long-lasting career, as well as some of their childhood pics and highlights of Marie's life too.
In the end, more than one person sitting in the audience—including Marie—was left wiping away their tears.
"I wanna say that I am so honored to be your sister," Marie said at the end of the emotional performance. "I love you guys. You've worked so hard. Enjoy your retirement."
One more surprise
Donnie Osmond, who rose to fame after joining his brothers' group and later found success as a solo artist, couldn't miss his sister's birthday.
The former teen idol first appeared on a recorded message, singing happy birthday to Marie as part of a musical number that included a billboard with her name in the background and a choreographed dance.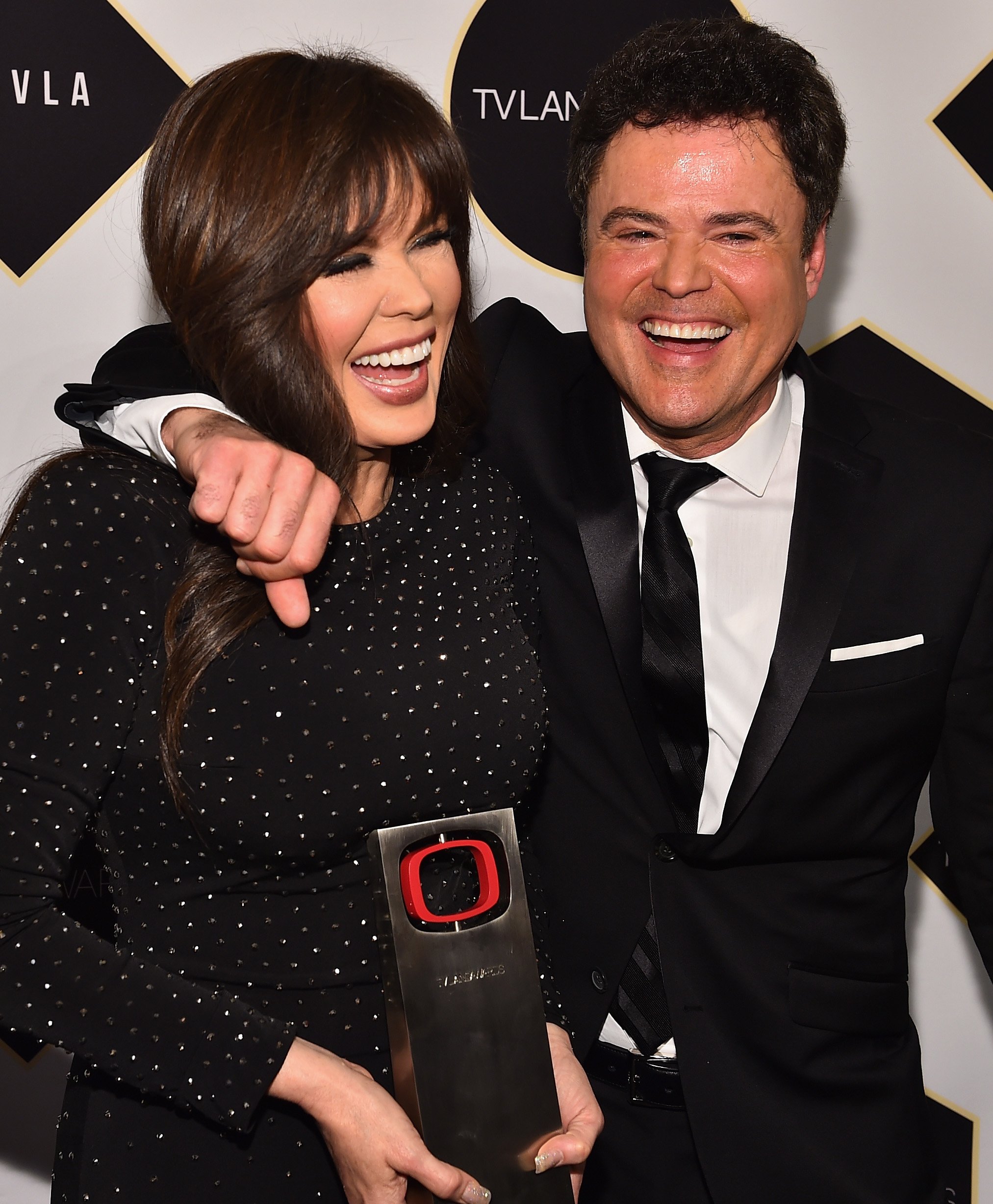 Marie and Donny Osmond during the 2015 TV Land Awards on April 11, 2015 | Photo: GettyImages
When the clip ended, Donnie entered the studio, leaving his sister speechless as he exclaimed that he wouldn't miss the celebration of his "partner in crime" for anything in the world.
It was a heartfelt Osmond family reunion, although three of the siblings were missing: Virl, Tom, and Jimmy Osmond.
After the show, Marie took to Instagram to thank her siblings for the best birthday gift ever, writing:
"I'm so grateful to my amazing brothers for performing one last time for my birthday @thetalkcbs, and so incredibly thankful to my new sisters @sharonosbourne @sherylunderwood @carrieanninaba @therealeve for welcoming them with open arms!! This was truly a birthday I'll never forget #thetalk."
Fans' reactions
Fans of the Osmond Brothers who tuned in for the reunion took to social media to say how emotional it's to know that, after more than 60 years, that was the last performance of the group.
One user wrote:
"I cried watching this! So beautiful! I've watched the Osmonds for my whole life. Wishing you many more blessings on your birthday and beyond @marieosmond Much love to you and your brothers for giving us so much. Xo"
While another praised the group:
"The Osmonds were awesome, like always. They sounded fantastic. A really great show today! It was so good to see Alan, Wayne, Merrill, and Jay. Marie, you ROCK!"
And others left similar comments like the ones below:
Marie Osmond joined "The Talk" last September as a replacement for Sara Gilbert.
Please fill in your e-mail so we can share with you our top stories!