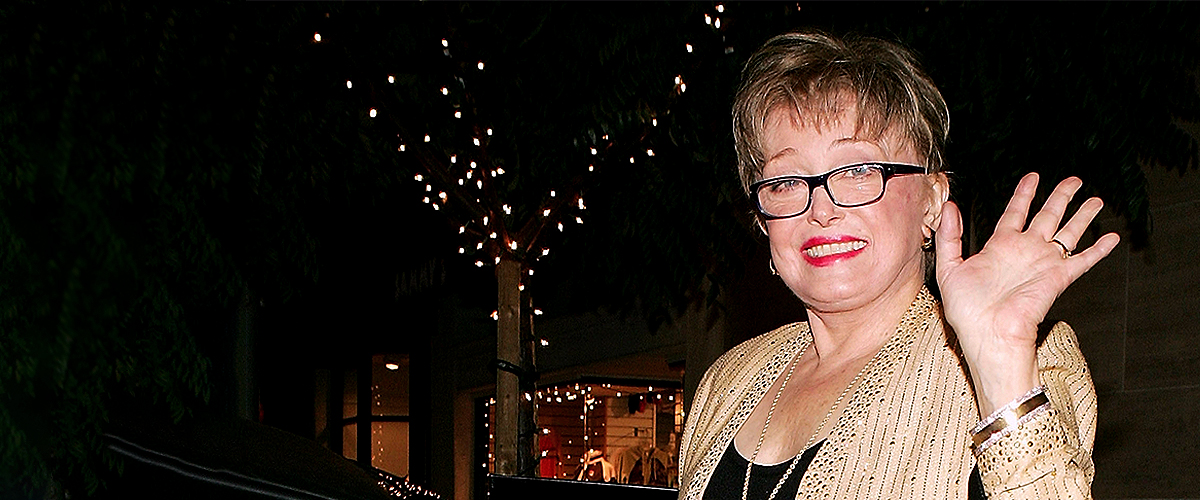 Getty Images
The 'Golden Girls' Cast: Their Real Lives versus the Characters They Played
In an interview done not long before her death, Rue McClanahan revealed how starkly different the "Golden Girls" were from their beloved characters.
The wildly popular sitcom "Golden Girls" graced our screens for seven years in the 80s and many fell in love with it's four main characters, Blanche, Rose, Dorothy, and her mother Sophia.
The chemistry between "The Golden Girls"
Played by Rue McClanahan, Betty White, Bea Arthur, and Estelle Getty respectively, the woman gave us a daily dose of snarky humor, often with naughty double meanings, and touched with tender moments.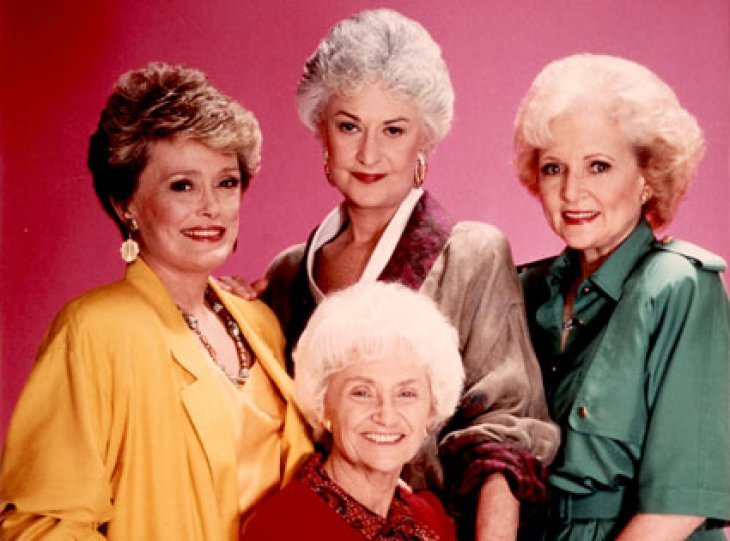 "Golden "Girls" stars Rue McClanahan, Bea Arthur, Betty White, and Estelle Getty pose together | Photo: Flickr
The connection between the characters was so well-done that all four women wound up winning at least one Emmy for Best Actress in a Comedy Series for their performance on the show.
In real life, though, things were not as smooth between the women as fans might have hoped. In the first place, White winning the award first rubbed Arthur the wrong way, McClanahan allegedly wrote.
Which of the two women feuded
McClanahan claimed that Arthur probably didn't like when she won it the next year either. It wasn't till 1988 that Arthur finally got her award, then Getty stole it the next year.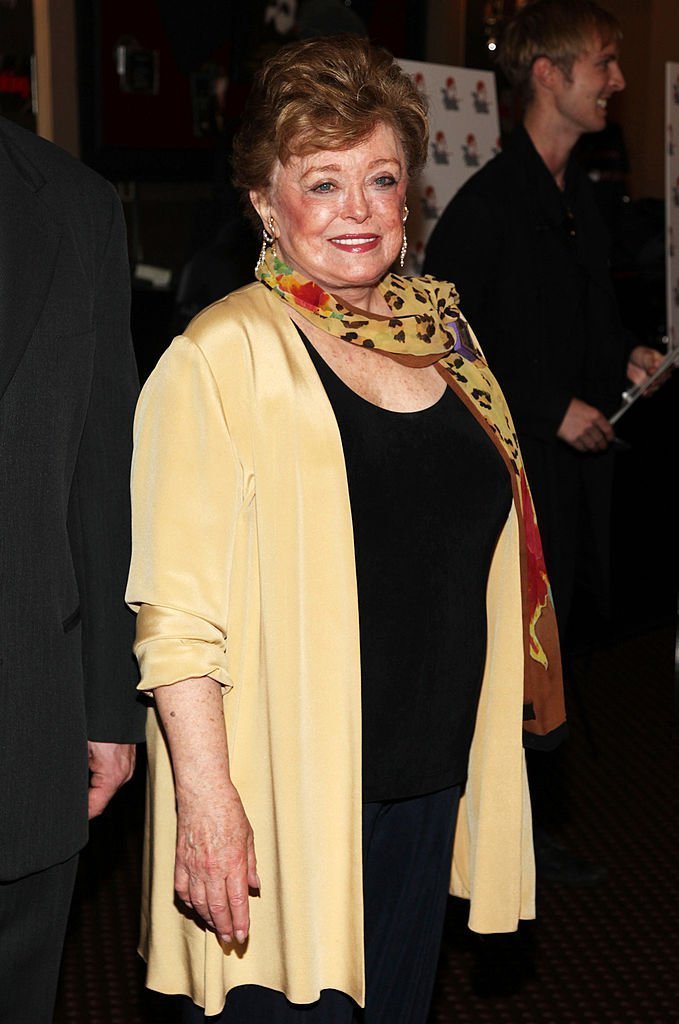 Rue McClanahan arrives at "Celebrating Bea Arthur" in Manhattan in September 2009 | Photo: Getty Images
According to E! News, White and McClanahan were on great terms with each other, as was Arthur and McClanahan. Unfortunately, it was White and Arthur that had the problem.
Luckily, the professional actresses made it work on the show anyway. Fun fact: the makeup crew also did their part by making Getty look elderly when she was merely one year older than Arthur.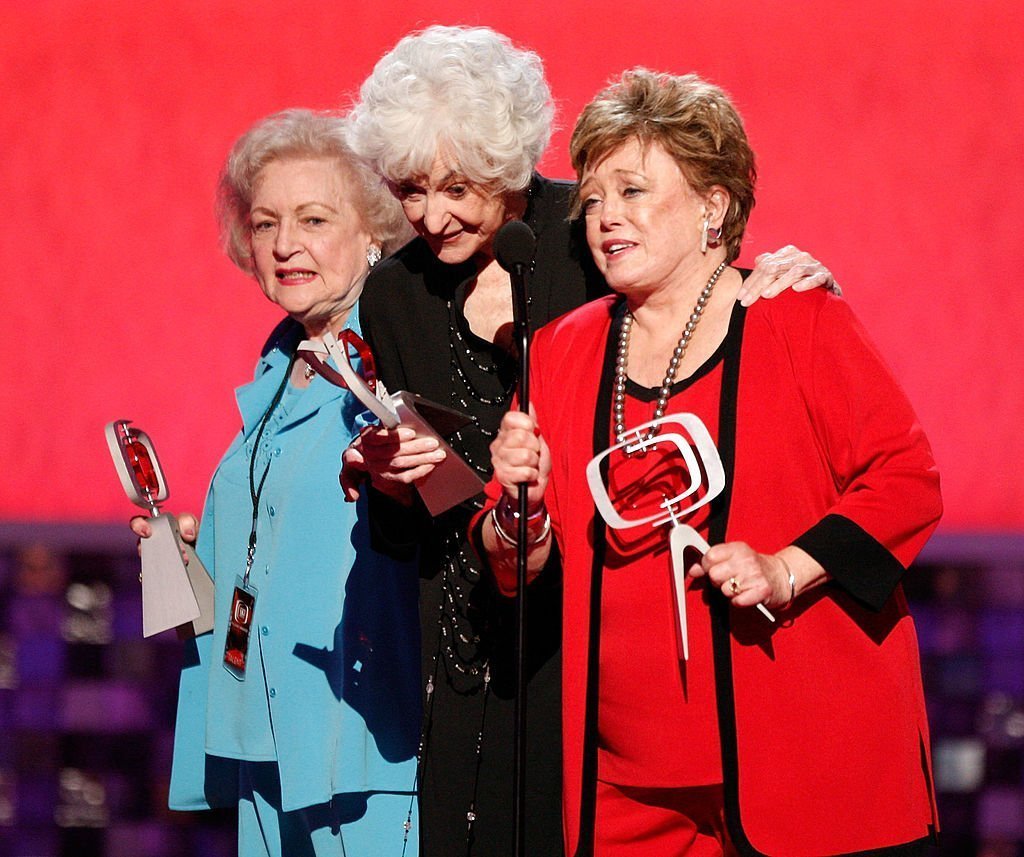 Betty White, Bea Arthur, and Rue McClanahan accept the Pop Culture Award at the TV Land Awards in June 2008 | Photo: Getty Images
A quick look at Bea Arthur's career and personal life
Before her role on "The Golden Girls," Arthur was best-known for playing Maude Findlay in the series "Maude" and for "All in the Family." Prior to that, the New York City native did a series of Broadway plays.
Arthur's film career includes1970's "Lovers and Other Strangers," 1981's "Mel Brooke's History of the World: Part 1," and 1995's "For Better or Worse."
In her personal life, Arthur was married to Robert Alan Arthur from 1947 to 1950 and then to Gene Saks from 1950 to 1980. When she died in 2009, she left behind two sons, Matthew and Daniel Saks.
A quick look at Betty White's career and personal life
Betty White was born in Oak Park, Illinois. In addition to being one of the funniest actresses still alive, she was also a producer and game show host.
The diverse talent that is White got her start in radio commercials before she went into singing. Her break came in the 40s with tv appearances on shows like "Blondie" and "This Is Your FBI."
By 1949, White took on hosting before founding a production company in 1952. Her three husbands were Dick Barker, Lane Allen, and Allen Ludden.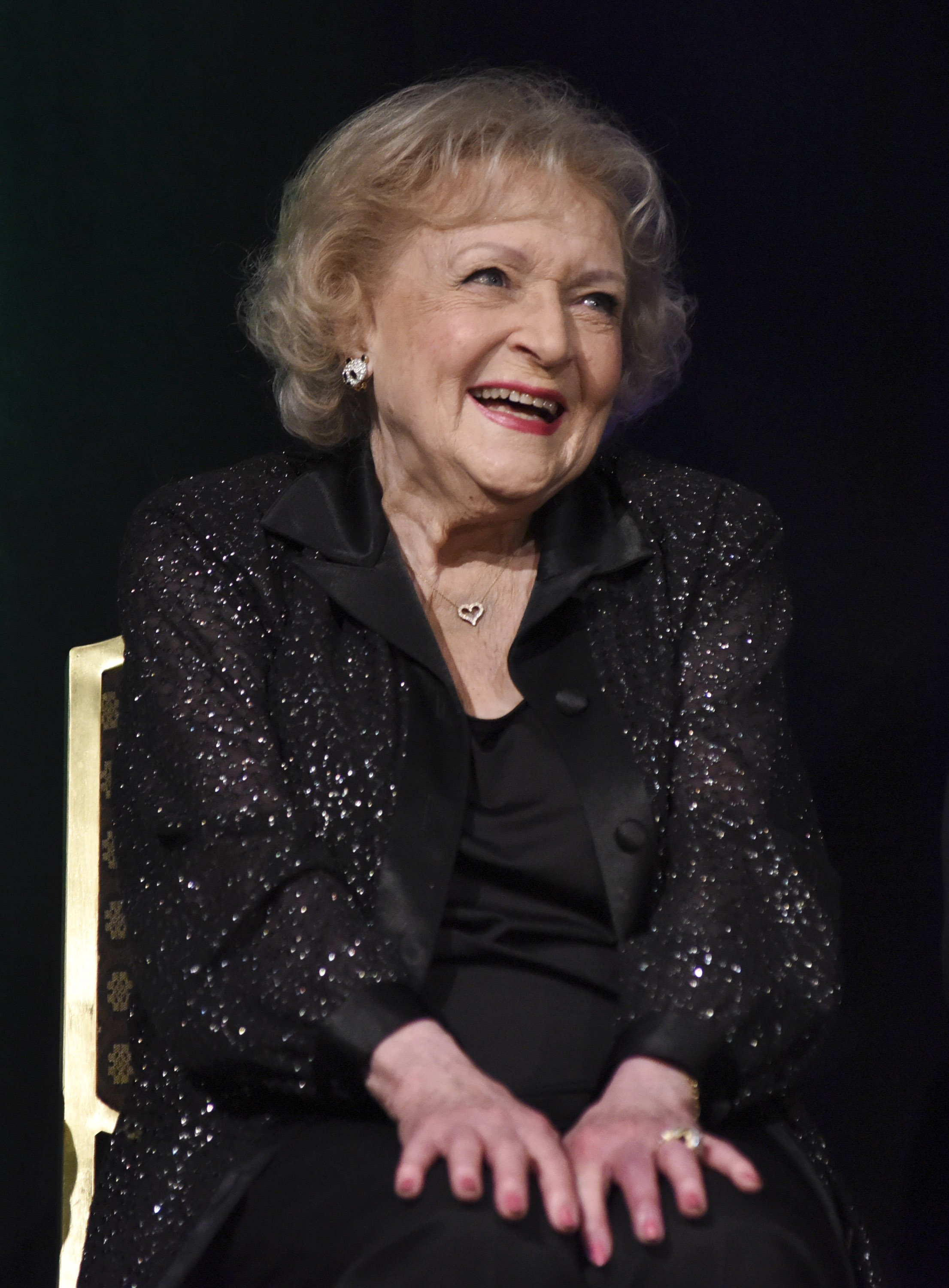 Betty White attends the TMA 2015 Heller Awards in Century City, California on May 28, 2015 | Photo: Getty Images
Rue McClanahan compares the actresses to their characters
In a clip uploaded in 2010, Rue McClanahan spoke about herself and her former co-stars on "The Golden Girls" and revealed whether or not they were anything like the characters on the show.
She started with herself:
"Get serious. Just look at the fact. Blanche is a man-crazy, glamorous, extremely sexy and successful southern belle from Atlanta Georgia - and I'm not from Atlanta."
McClanahan went on to explain that White was "least" like her character. Although her real-life personality was quick-witted like Rose, that was about it in terms of similarities.
The 2006 revelation probably won't bother loyal "Golden Girls" fans. And although McClanahan was married six times, we'll give her the benefit of the doubt regarding her claims.
Sadly, McClanahan died in 2010 at age 76. She left behind only one son, Mark Bish. Getty was 84 when she passed away in 2008. Meanwhile, White is still living up to her "Golden Girl" name with her witty humor at 97.
Please fill in your e-mail so we can share with you our top stories!