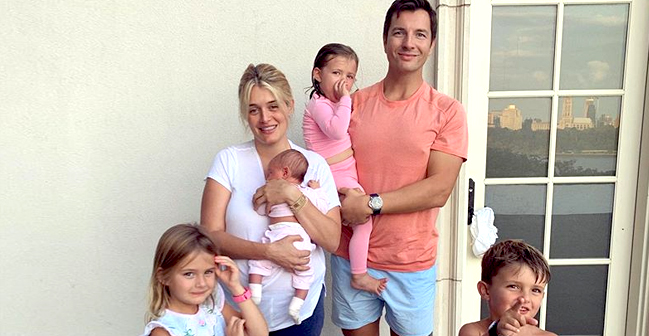 instagram.com/daphneoz
Dr Oz's Daughter Daphne Melts Hearts with Video & Photo of 2-Month-Old Baby Gigi in Pink
Guess who is already two months old! It's Daphne Oz's daughter Gigi! The little one is growing up so fast.
Happy mom, Daphne Oz shared a picture of her newest bundle of joy on her Instagram page on Wednesday to mark the little one's second month's birthday.
The happy mom captioned the sweet picture and short video, writing, "2 months old!!" with a red bow emoji and her daughter's name Gigi in a hashtag.
In the clip, baby Gigi was having a well time lying in a baby carrier and looking so adorable in pink PJs as Daphne cooed about her birthday to her. Daphne's firstborn, Philomena was also seen traipsing and serenading the little cutie on the bed.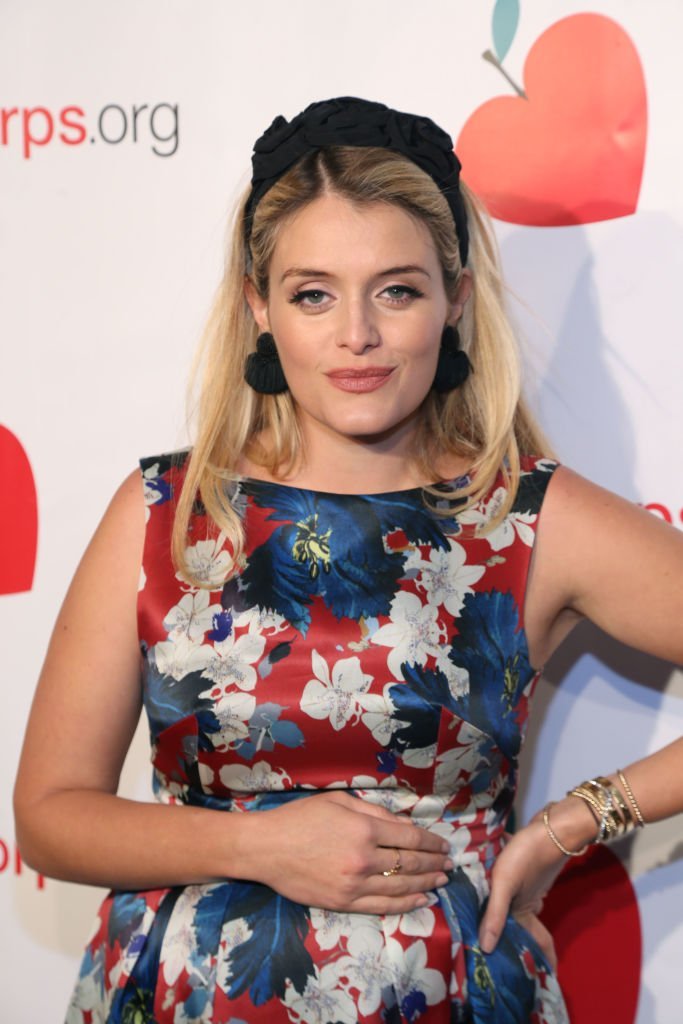 Daphne Oz attends the HealthCorps 13th Annual Gala at Cipriani 25 Broadway | Photo: Getty Images
"The Dish on Oz" co-host's first daughter, Philomena Bijou, has taken to her new sister right from birth. As reported by People Magazine, the new mom shared a photo of the moment her eldest daughter had met Gigi for the first time.
The nutritionist and her husband John Jovanovic two more children: daughter Domenica Celine, 20 months, and son Jovan Jr., 3½. The arrival of the Giovanna "Gigi" Ines Jovanovic on August 14 was a blessing, and they are now a proud family of 6.
Oz's representative had confirmed her pregnancy with Gigi in an exclusive interview with People Magazine earlier in March and also in an exclusive trailer of "The Dish of Oz" episode on March 20.
The daughter of renowned health expert, Dr. Oz, was no doubt happy to be a mom again. However, it was revealed that her pregnancy with Gigi was the hardest on her. She had scaled through by simply pampering herself, even down to choosing a dress that made her feel good.
Daphne is the first of four children of famous TV doctors, Mehmet and Liza Oz. The "Master Chef" junior judge had married her finance savvy husband, John Jovanovic, 33, on August 28, 2010.
According to Affairpost, they had met and fallen in love while studying at Princeton University. The New York Times Bestselling author and her husband are successful in their fields: career and parenting.
Motherhood sure looks good on Daphne. We can't wait for more photos of little Gigi!
Please fill in your e-mail so we can share with you our top stories!