NeNe Leakes of RHOA Dragged into Her Son's Drama with Alleged Baby Mama Who Says Bryson Is a Bad Father
The star of the Real Housewives of Atlanta gets called out and dragged into her son's drama with his alleged baby mama, Symone Davies.
Nene Leakes isn't thrilled by her son's alleged baby mama's behavior as Symone calls her out on social media demanding that Nene takes part in her one-year-old son's life.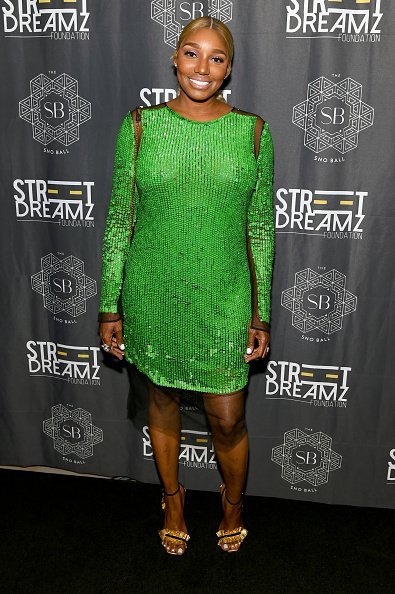 Symone has gone all over the place and is telling everyone who cares to listen that she gave birth to a child a year ago for Bryant and has not received any help from both her baby daddy and his mother, Nene Leakes. 
"She needs to deal with Bryson. She's never going to force me to deal with any child."
Symone took to Instagram to post a picture of Bryant and in the caption while calling him a bad father, called out Leakes.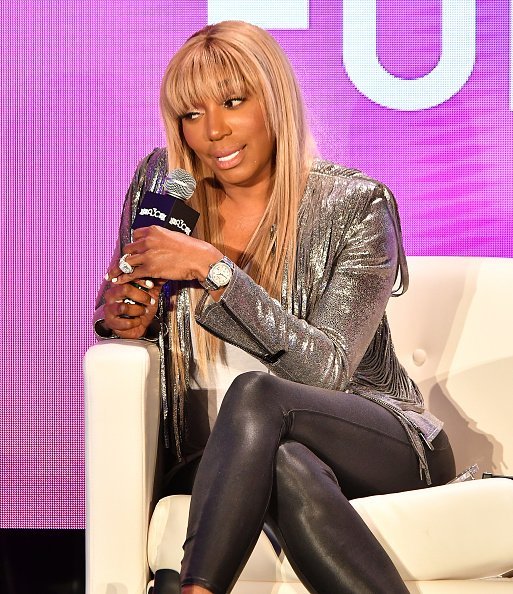 Many of her followers reacted to the post and commented. While some didn't see the point of her rant, some said she shouldn't stop there but go-ahead to take Bryant to court.
Another group questioned her for calling out Nene Leakes, who, in their opinion, has nothing to do with her drama with Bryant. Someone said:
"This is why Nene blocked you. Why bring her up in your baby daddy mess. She is not obligated to care for your child. The father is. And if he is not doing what he needs to do as a father, take him to court."
"…take him to court for whatever money he has and cut your losses," another added.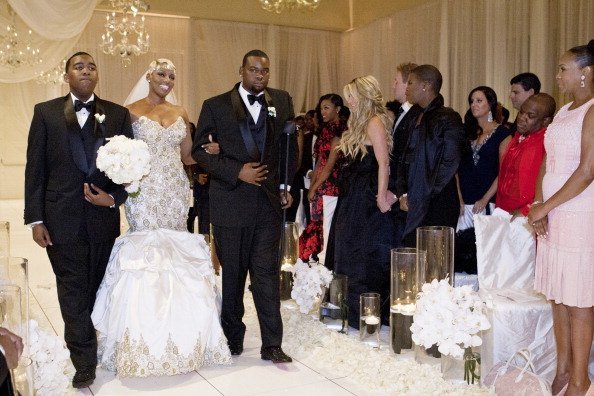 She also went on the "The Armon Wiggins Show" and claimed Leakes had prevented Bryant from seeing his son Blaze.
She said although she knows Nene is not obligated to take care of Blaze, but since her baby daddy Bryant is broke and can't step up, then Nene, who is rich, should help out.
Nene Leakes has had enough and has addressed the issue. According to her, she is not interested in whatever drama that exists between her son and Symone.
"I haven't gotten anybody pregnant. I don't have a penis. I don't have a child that I don't know abouts, so I don't know why I'm being dragged into this," Leakes lamented.
"Bryson is a grown adult man… and whatever choices he makes, he'll have to learn from his mistakes. She needs to deal with Bryson. She's never going to force me to deal with any child," the reality star continued.
"I do what I WANT to do. I didn't get this age for someone to tell me what to do. She can't take me to court for child support. She can't do nothing!" she told Straight from the A," Leakes concluded.
Apart from Symone, Bryant has had other ladies in his life. Six years ago, Bryant had a daughter named Bri'asia with his ex-girlfriend Ashley Hill. 
Nene, still all young and fabulous, took up the role of the Glam-ma with ease and has become obsessed with the little girl who she calls 'Bri Bri.'